6 superstitious spots in Moscow that'll cure your problems, from being broke to infertility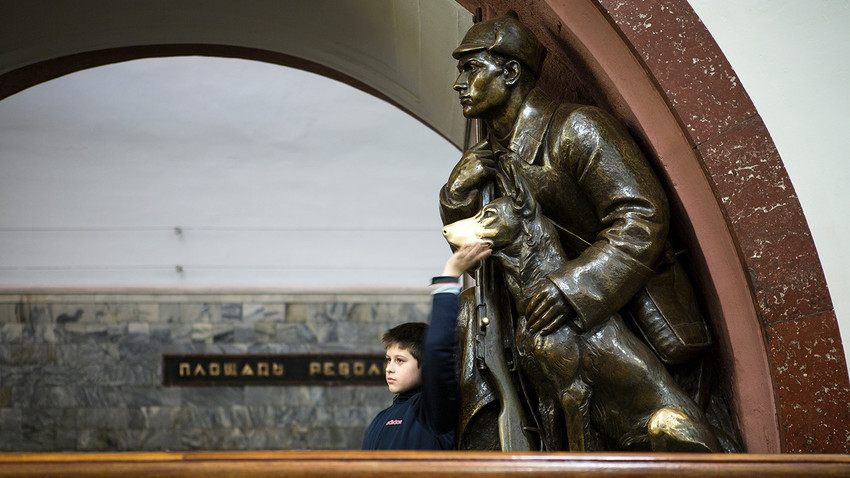 Russians are a mysterious bunch: from machine guns to talking goldfish, they're capable of finding a fortune-changing omen on any corner. Is there method to the madness?
1. Ploshchad Revolyutsii metro station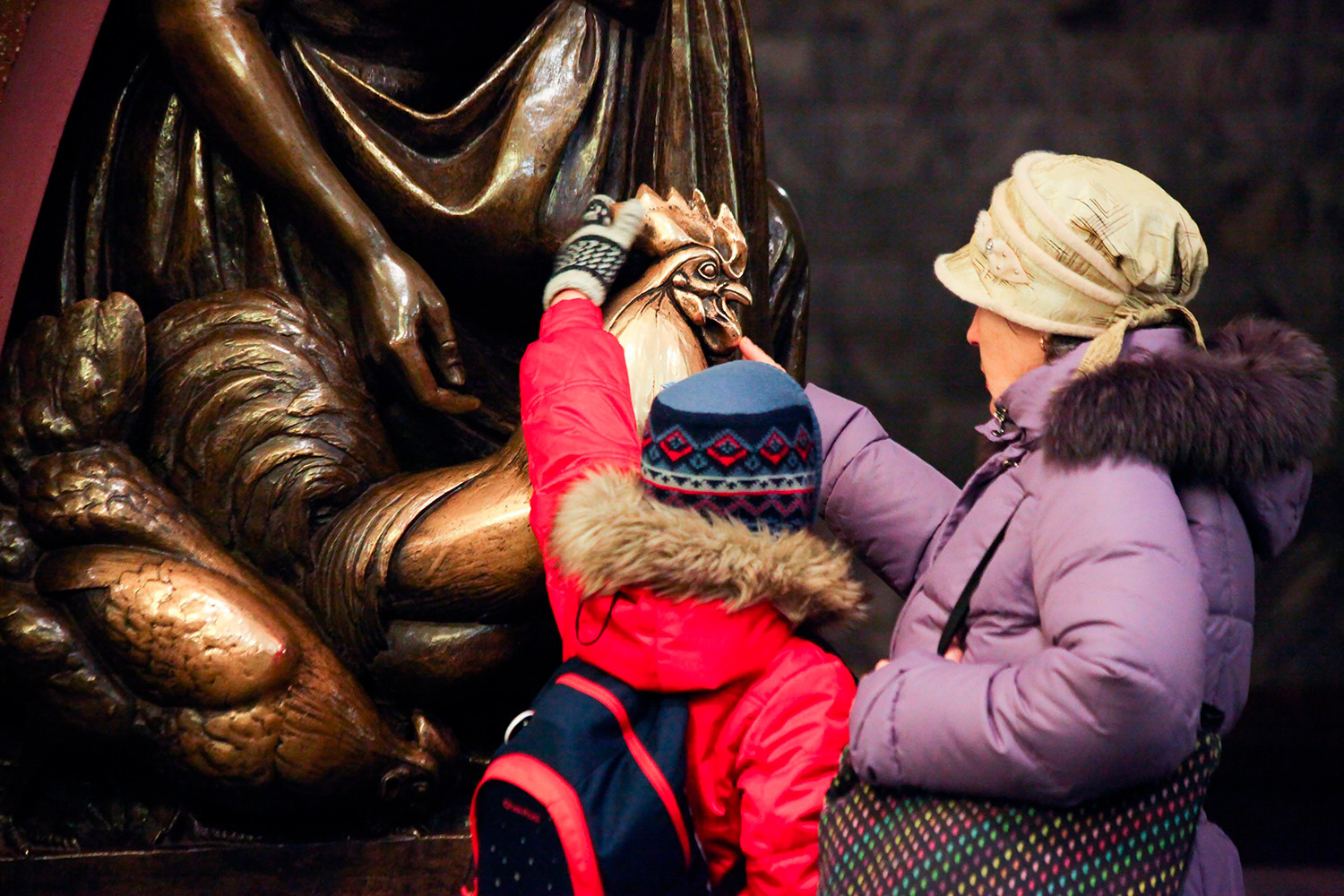 This iconic station by Red Square is known for its spectacular marble arches and sculptures devoted to the Bolshevik Revolution of 1917. The 76 bronze statues celebrate people from all walks of life: soldiers, farmers, writers, pilots, students, athletes, and factory workers, among others.
However, the best-known sculpture at Ploshchad Revolyutsii isn't even of a human. The dogs protecting the frontier guards are in fact Moscow's luckiest point – just rub one of their noses for a guaranteed good day.
Other lesser-known "wishmasters" of the Ploshchad Revolyutsii station include a rooster waiting to be patted so he can solve your money problems, and a sailor whose pencil can be stroked for success in defending your thesis.
2. The 'Old Man and Goldfish' statue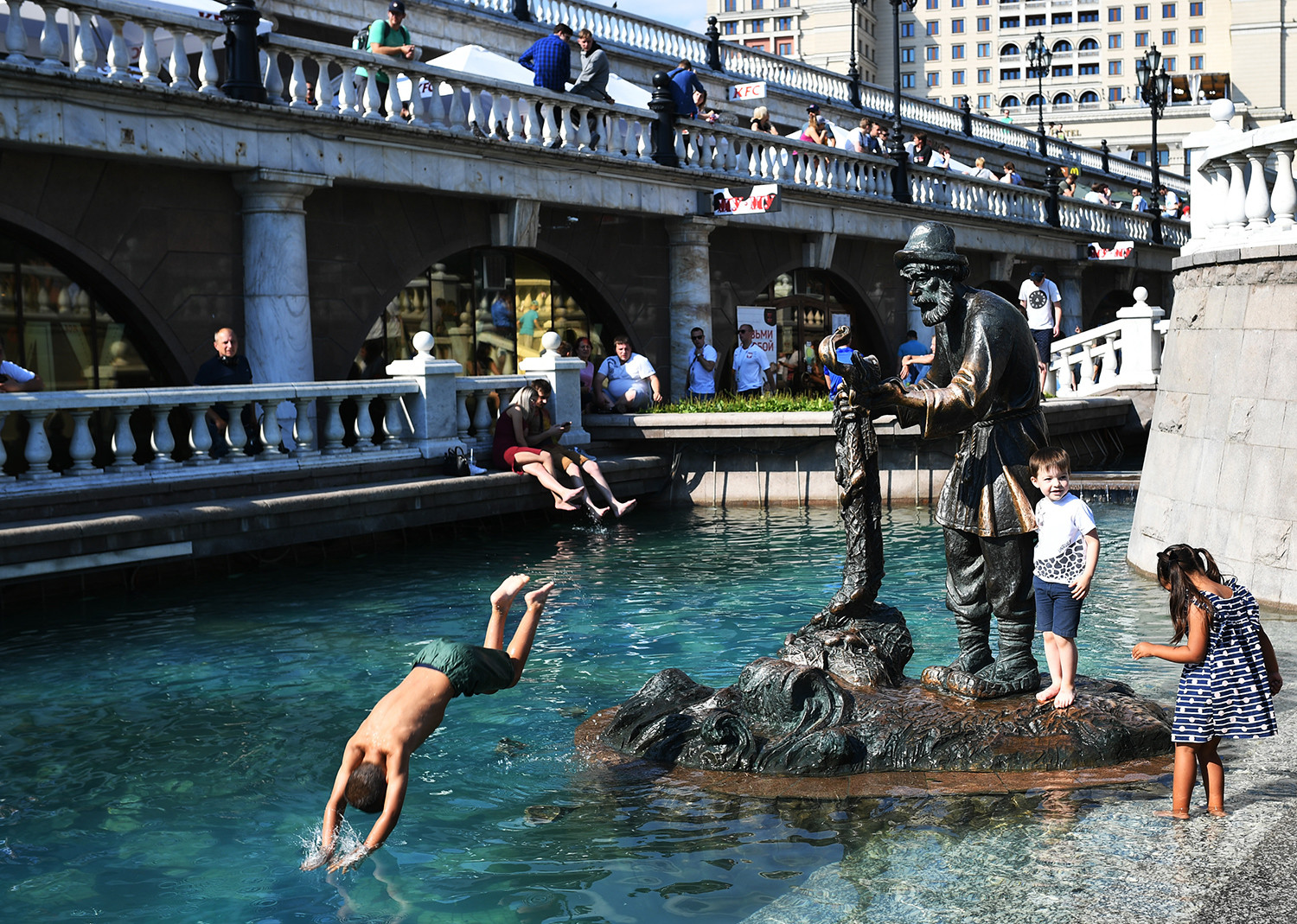 Maxim Grigoryev/TASS
Between the Okhotny Ryad shopping center and the Alexander Garden lies one of Moscow's quirkiest statues; it also happens to be one of its luckiest, too. The sculpture depicts an old man who happens to have caught a giant talking goldfish with his bare hands, and given the look on his face, he knows about as much about it as any of us.
The statue is an ode to the Pushkin fairytale The Tale of the Fisherman and the Fish, which recounts the story of a man who catches a golden fish who can grant him any wish. For a spell of good fortune, simply rub the old man's hands and then pat the goldfish on the back while saying, "Have mercy on the Empress-Fish!" (Russian: "Pomilui imperatritsu-rybu!"). Just don't get ahead of yourself like the characters in the story, who end up with nothing as punishment for their greediness.
3. Obraztsov Puppet Theater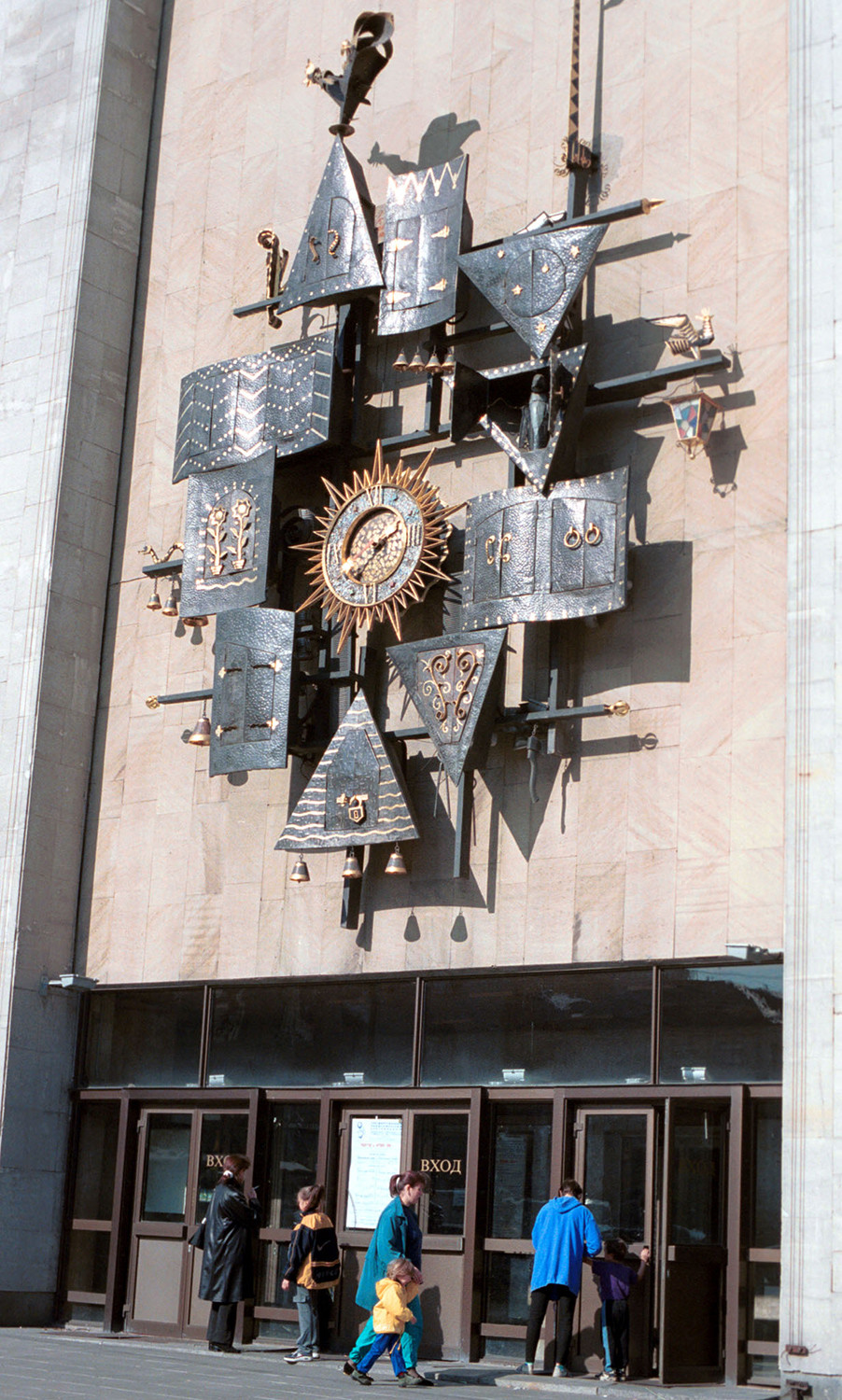 Vitalii Belousov/TASS
True to the nature of what's inside the building, the clock on this puppet theater's facade features a series of hidden hand-monsters tucked away in little houses. At the turn of each hour, the wild rooster at the top of the clock begins to crow, summoning one of the other animals out of his house. If you're lucky enough to see the clock turn 12 here, any wish you make on the spot will come true.
4. Iveron Chapel, Red Square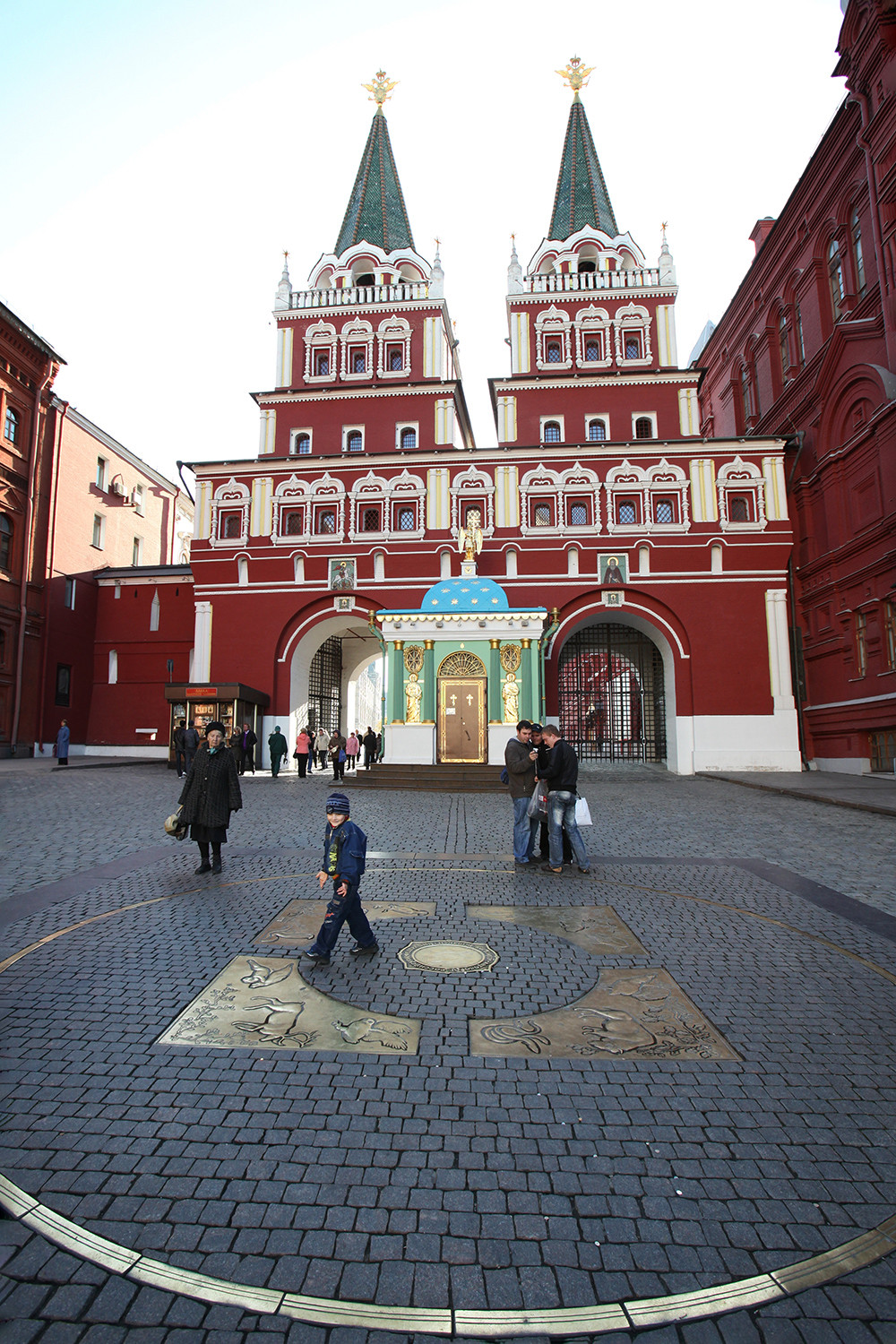 Vladimir Fedorenko/Sputnik
This good luck charm can be found right by the entrance to Moscow's best-known tourist attraction, meaning thousands go right past it every day without realizing it.
Through the front gates of Red Square lies the Iveron Chapel, a small blue construction housing a copy of the miracle-working Panaghia Portaitlissa icon. In front of the miniscule chapel lies a golden compass; it is said that if you stand on the compass and throw a coin over your left shoulder, life will soon take you on a faraway journey in the direction of the coin.
5. Phallic fountain at VDNKh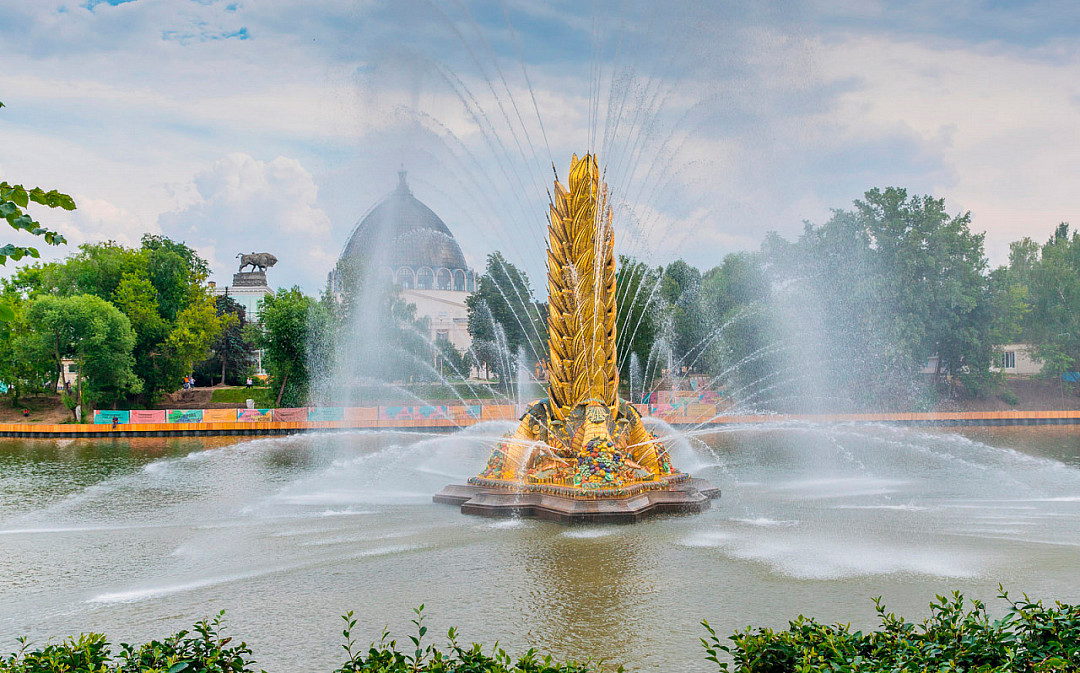 The "Soviet Versailles'" spectacular golden fountains are just as well-known for their spicy symbolism as for their splendor. The Golden Ear fountain in the park's pond, officially supposed to resemble an ear of corn, is affectionately known to Muscovites as the "golden phallus." Appropriately, rowing a boat out to the fountain is therefore said to guarantee fertility.
Legend has it that one fired-up Georgian man once spent over two hours rowing around the fountain, causing concerned park rangers to rescue him from the water. Did it work for him? You'll have to ask his wife....
6. Belorusskaya metro station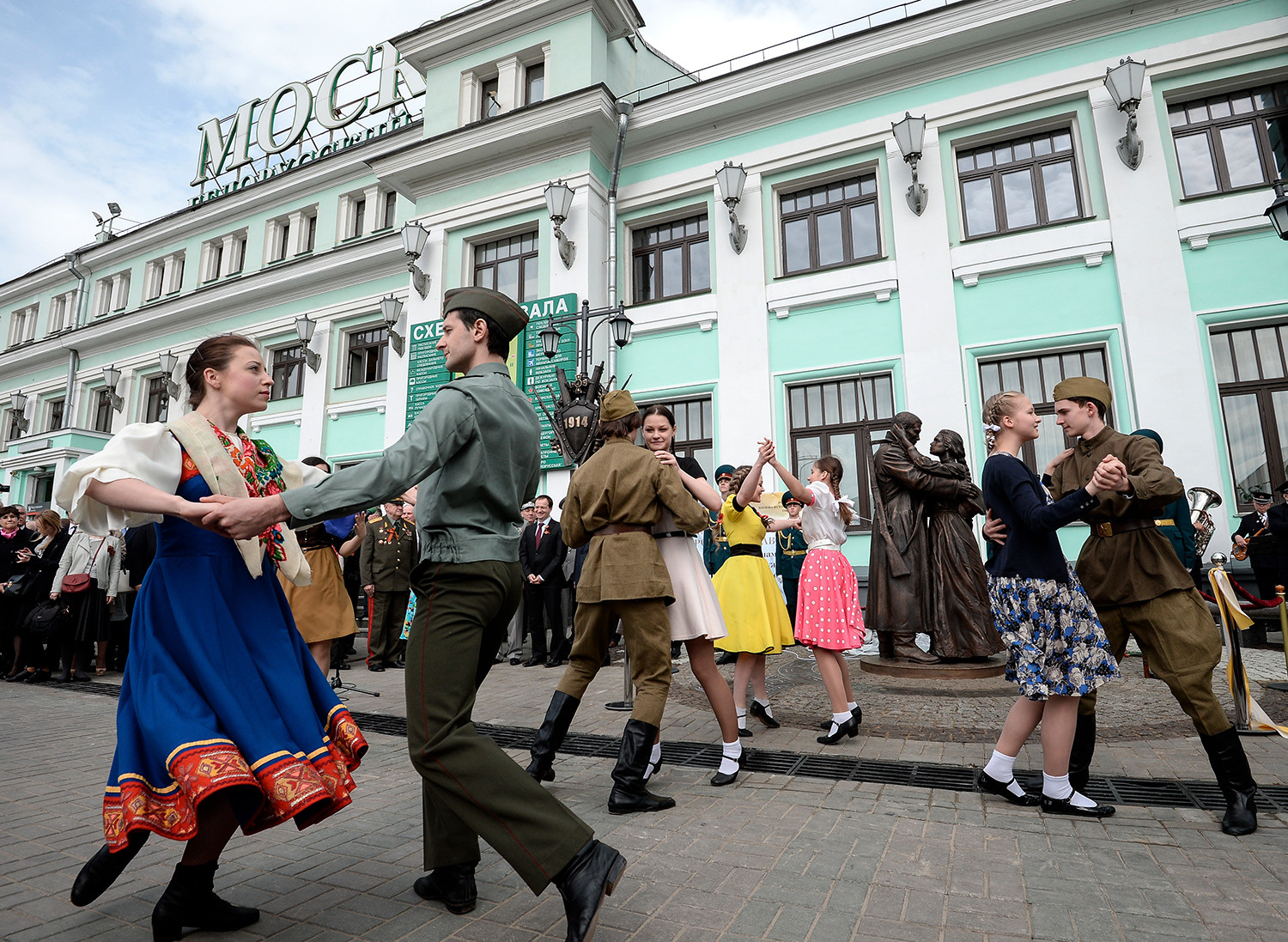 Ramil Sitdikov/Sputnik
If you've visited the "golden phallus" but your newfound fertility is not yet being put to full use, you might want to chance a visit to Belorusskaya station, home to a famous sculpture of young Belarusian soldiers. With the connected Belorussky Railway Station a mainstay for people heading off on business trips, it's said that their machine guns are foolproof wish granters for anyone hoping to find romance during their trip.
If using any of Russia Beyond's content, partly or in full, always provide an active hyperlink to the original material.