1. Posh pomp for pennies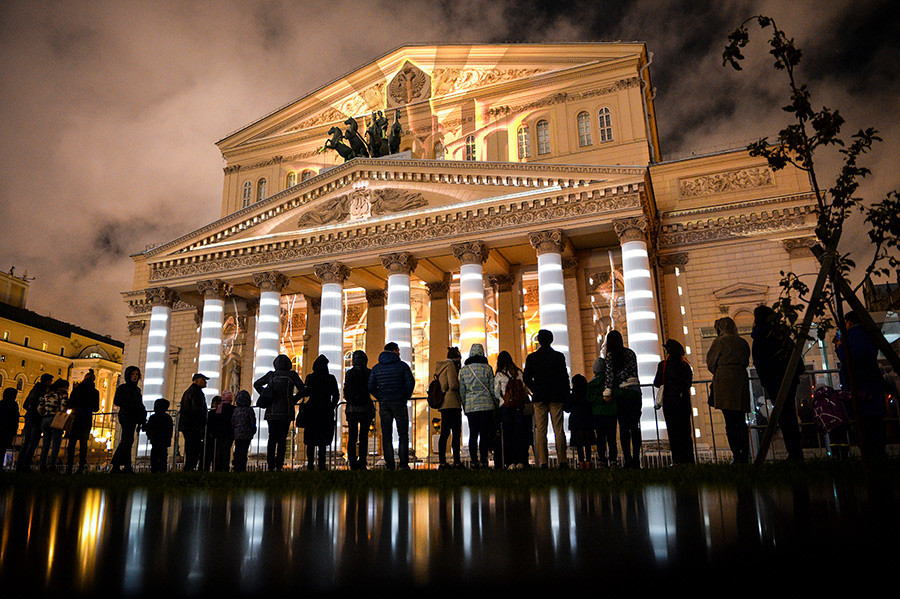 A trip to the Bolshoi Theater is one of life's more splendid jaunts, but dropping hundreds of dollars on a ticket might dampen your mood a little. Thankfully, there are a couple of backdoor options for those of you whose stacks aren't so fat.
Students studying in Russia, for example, can bag same-day tickets at the Bolshoi for just 100 rubles ($1.50 !!!). Just bring your student card to the box office (sales start at noon if it's a day show, or at 4pm for an evening show), and keep your fingers crossed.
Not a student? Don't panic. Other young people can get in on the act via the "Bolshoi for Youths" program, which occasionally puts on plays for the 16-25 crowd, with tickets costing between 600 and 1,200 rubles ($9-18). Go to the box office and ask about the scheme, or follow the schedule here.
The other way to get Bolshoi tickets for less than an arm and a leg is not so secret: just book well in advance via the theater's website.
Read our full guide on pocketing theater tickets here.
2. A better birthday present than socks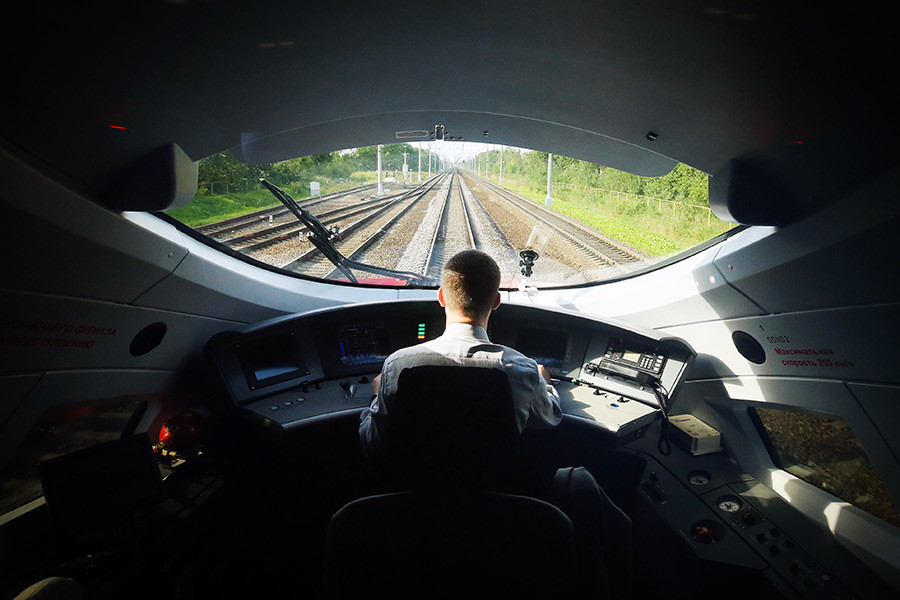 Peter Kovalev/TASS
Even if your friends and family buy you rubbish gifts, Russian Railways has got your back. If you travel up to seven days before or after your birthday, you are entitled to a 35 percent discount on a return journey anywhere inside Russia. Not only that, but the company will also extend the discount to three friends traveling with the birthday boy or girl.
Interestingly enough, Russian Railways also offers a 35 percent discount to newlyweds in Lux and first class carriages, valid up to a month after tying the knot. Remember, these are the same guys who let fans travel for free during the World Cup. Legends.
3. Free lunch on board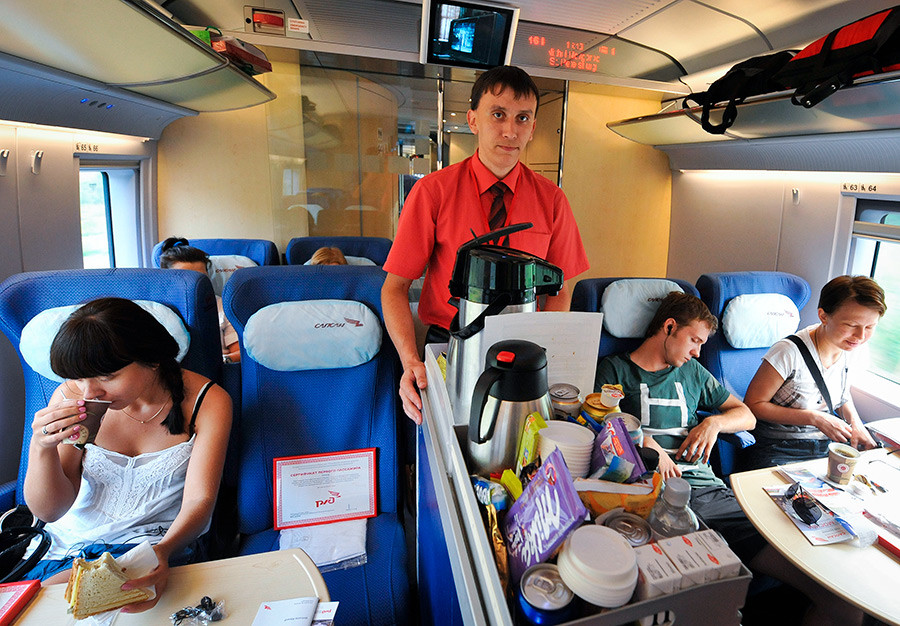 Stanislav Krasilnikov/TASS
The Russian Railways lifehacks are coming thick and fast. If you book a seat on the fifth carriage of the SAPSAN, then you're officially in the train's restaurant – somehow this qualifies you for a 2,000 ruble ($30) voucher for lunch on board. So if your ticket cost 2,000 rubles or less, you're pretty much traveling for free (depending on your outlook).
4. A good night out, courtesy of a paper bag
Drinking on the street of Moscow is bad, naughty, and illegal and we do not condone it. However, it is possible (sort of).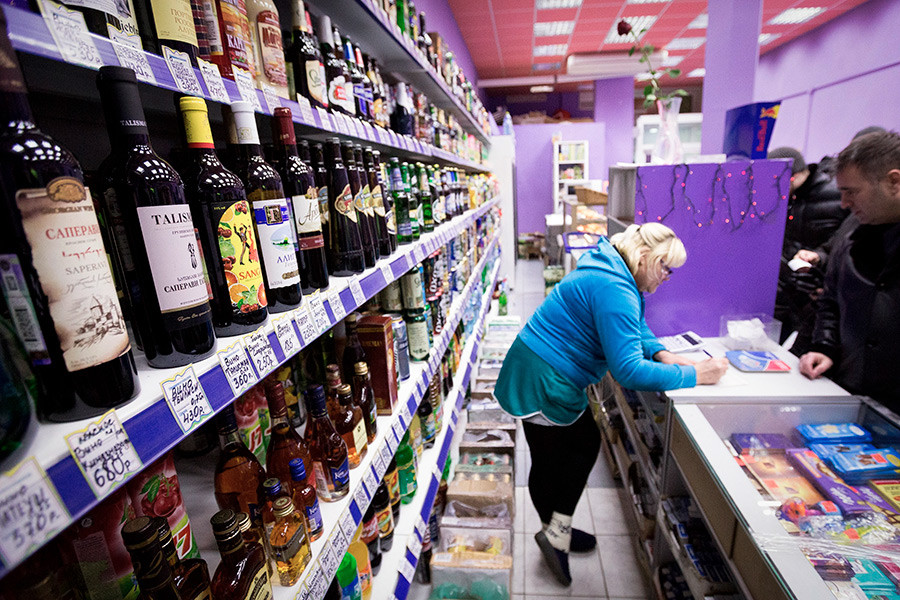 Kirill Zykov/Moskva Agency
It's not spelled out by law, but if you do paper bag your alcohol while drinking it in public, it's not usually considered a violation. It's best to go with something lighter though – as one security officer wrote in Russian magazine The Village, "Some [police officers] pay attention to the strength of what's inside the paper bag: they won't say anything about beer or wine, but they might hold you back for vodka or brandy." The main thing is not to be blind drunk.
Alternatively, there is one place in central Moscow where the police generally turn a blind eye to boozy festivities: "Pyanaya Yama" ("The Drunken Pit"), an amphitheater in the Kitai-Gorod area. As local Muscovite Elena, aged 26, tells us: "There can literally be hundreds of people drinking there at any one time, so they'd have to arrest everybody, but obviously that won't happen." But if you do get pulled over, you didn't hear it from us, ok?
5. Late night nibbles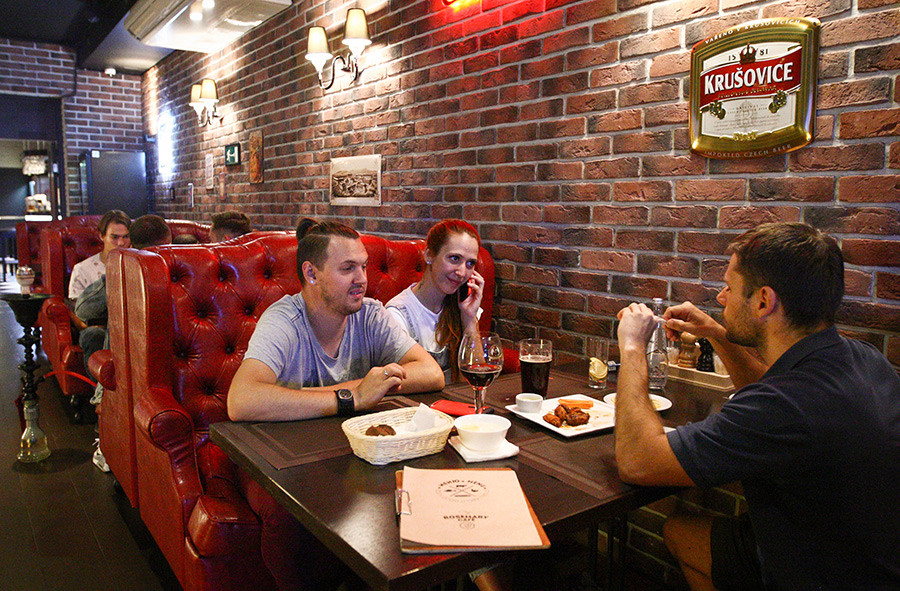 Julia Chestnova/Sputnik
If you want a cheap bite in Moscow, you don't have to go to some hole-in-the-wall cafeteria. Instead, just wait an hour or two longer: if you stay in a decent café long enough into the evening, they'll eventually start flogging you their stuff for next to nothing. The Karavaev Brothers Culinary Store chain, for example, offers a 20 percent discount on their delicious grub after 7pm, with costs continuing to drop gradually throughout the evening. Upside Down Cake also does half-price sandwiches and desserts after 9pm, while the same goes for Grabli, which reduces its prices by 30 percent after 9pm.
On this occasion it actually pays to eat at a higher-end café, as cheaper places that care less about freshness will have no impulse to get rid of their produce at night. At least, that's what you'll tell yourself.
6. Cost-free culture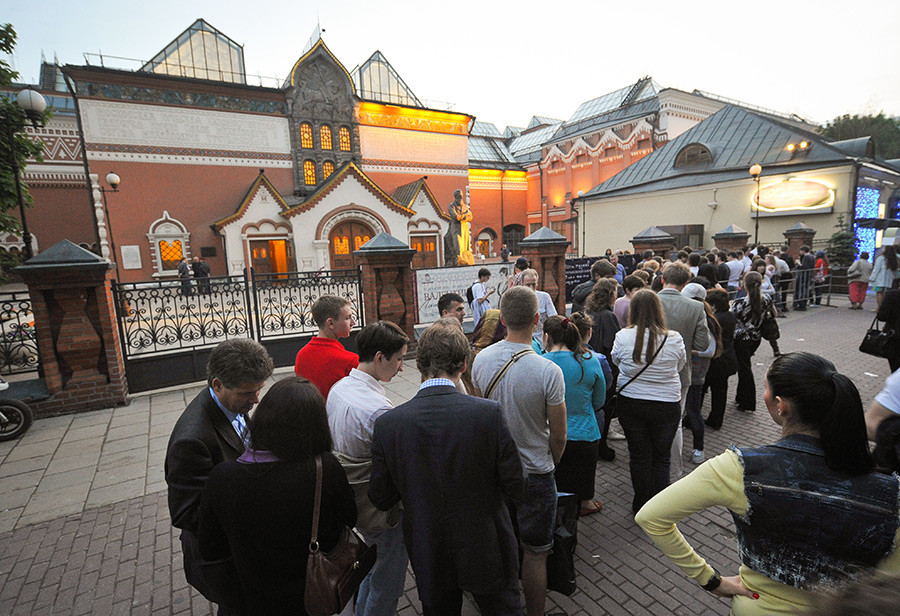 Artem Zhitenev/Sputnik
Thinking of using your days off to digest the great artwork the Russian capital has to offer? Wait until the third Sunday of the month, and you'll get into any state museum for zilch – this includes the Tretyakov, Pushkin State Museum, and GULAG Museum, among others. The only downside is that this lifehack is not so well-hidden, so it will be busy on these days.
7. Crafty car parking
Parking in Moscow? What they don't tell you is that the first 15 minutes are free – but you have to know how to take advantage of it.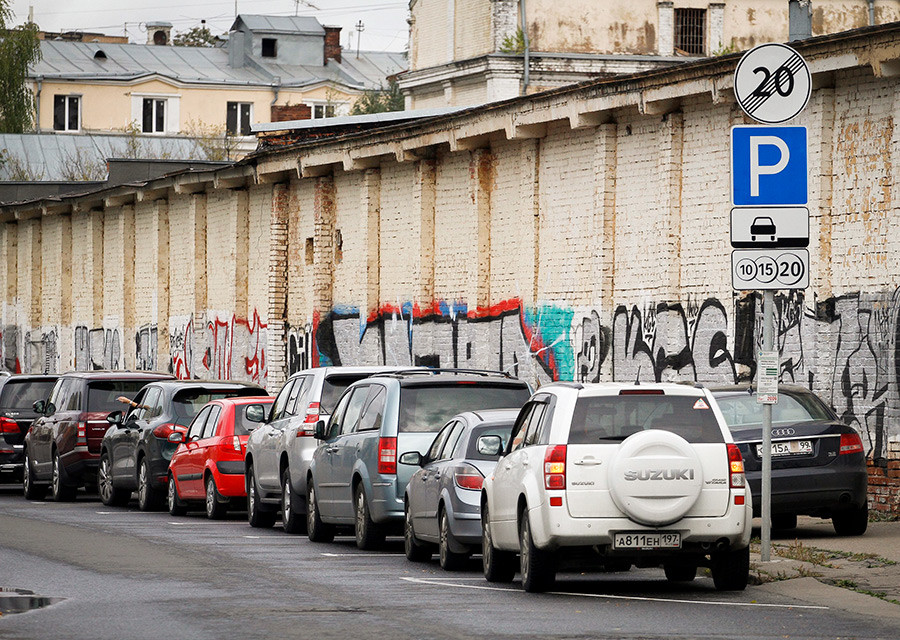 Moskva Agency
"I always set a 15-minute timer after parking – only then will I let the Moscow Parking App know I've parked there," says Vsevolod. "If you're in the city center, it saves you 50 rubles ($0.75)." Every penny/kopek counts!
8. Save time at rush hour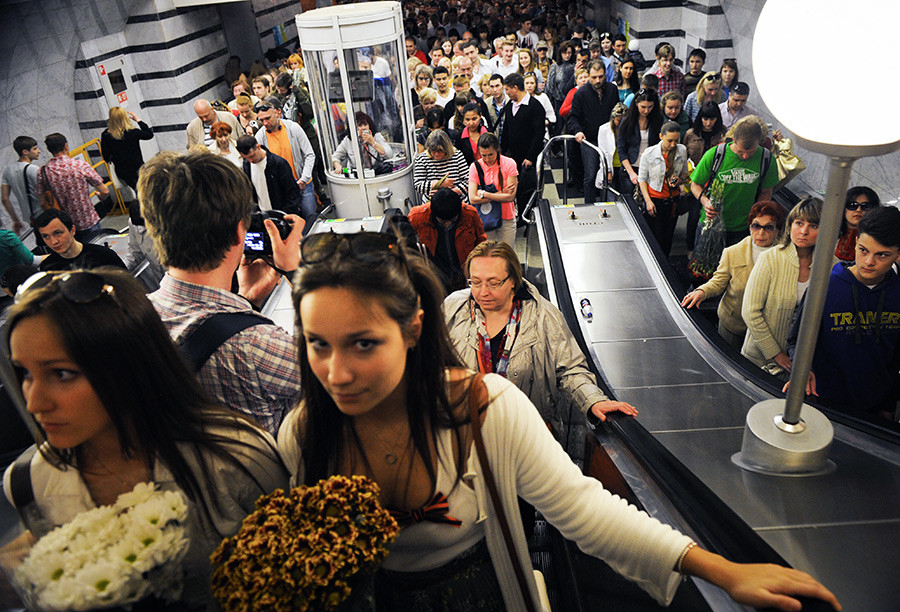 Vladimir Vyatkin/Sputnik
Getting off your Moscow Metro carriage at rush hour and seeing the escalator queue can be soul-destroying.
You see, the escalator has two queues: one for walkers, one for standers. The crowd will generally be in the "stander" queue on the right side – to get past them all, simply join the left-hand queue and, as you mount the escalator, save yourself the hike up by shoving your way into the top of the other line. Works every time – for some reason, no one ever stops you.
9. Lenin without the queue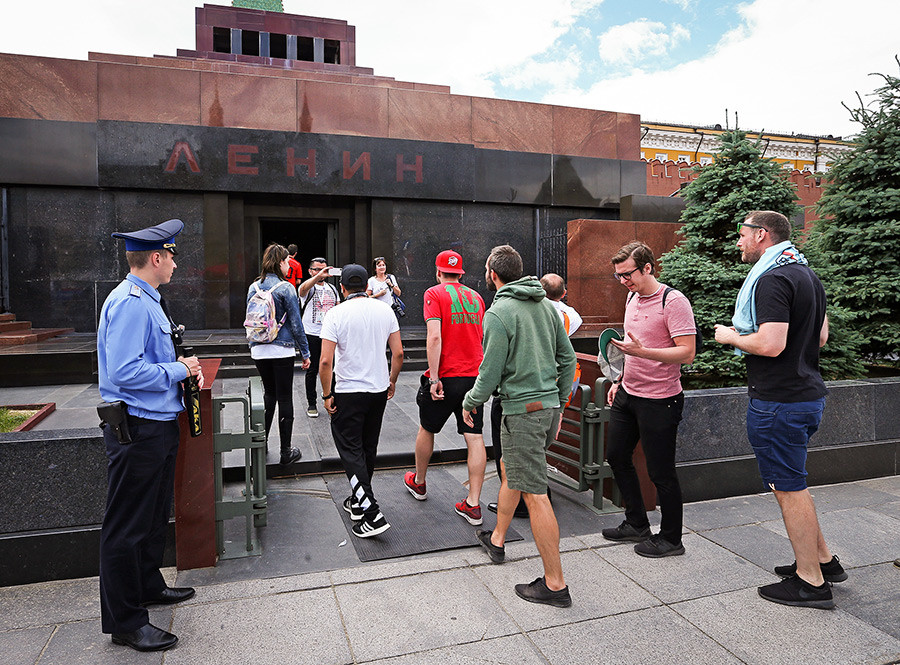 Alexander Ryumin/TASS
That infamous queue outside Lenin's Mausoleum – pretty intimidating, right? Thankfully, one local has a solution: "You can just bravely go up to the person near the top of the queue, give them a good-humored smile and ask to stand with them," says Nikolai. "Works 100 percent of the time!" You don't ask, you don't get.
If using any of Russia Beyond's content, partly or in full, always provide an active hyperlink to the original material.