Some places don't need to be well-known to bring in the punters. These groovy joints, tucked away in the lesser-known corners of the Russian capital, are home to some of the city's best cocktails and vibes.
1. Santo Spirito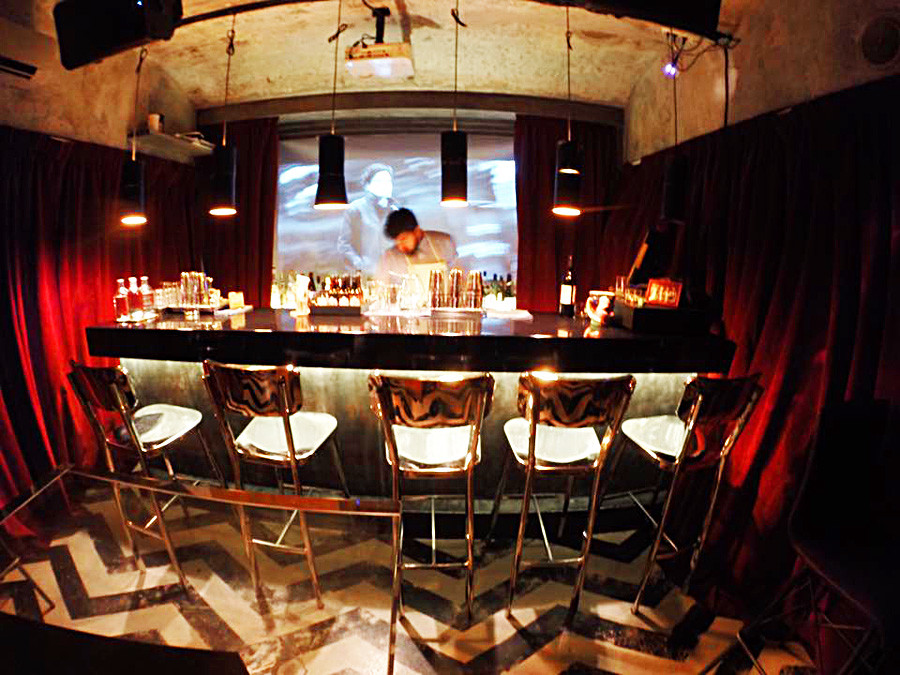 Located beneath the Scottish-themed Haggis (its better-known, more mainstream sister bar), Santo Spirito is as slick as cocktail bars come. Styled to mimic the bar from David Lynch's Twin Peaks tile-for-tile, the spot offers a unique mysteriousness enhanced by its enormous red velvet curtains on the wall, wall mirrors, and the small-screen video art projections played on a loop.
Santo Spirito is one of Moscow's best-kept secrets for good reason: The bar can host just 20 people at a time, meaning you should book in advance. However, once you're in, the expert bartenders will take good care of you – trust us, they know your own tastes better than you do. It's simply one of the best bars in Moscow.
Where: Petrovka 15/1
When: Thursday-Saturday, 8pm-3am
Website: https://www.facebook.com/Santo-Spirito-898043550262476/
2. Voda
Voda may be perhaps the hardest joint on the list to actually locate, but it's well worth the effort. This colorful, elegant watering hole is as positively pure as its name ("water" in Russian) would suggest, boasting an alluring milky pink-and-white brick theme which can be pretty trippy at first glance, especially when paired with the many luminous bottles stacked up behind the bar. Also check out the bar's second floor, with wooden walls to make it a more homely experience in cocktail sipping.
In contrast to the generally low-key interior, the bar's main focus is on its elaborate cocktails made with extremely rare syrups and liquors, which are anything but minimalistic.
It's located in a decrepit-looking two-story building in an old courtyard, and the giveaway is through the golden handle on the door – open and walk upstairs to cocktail heaven (just make sure you book in advance).
Where: Petrovka 17/7
When: Thursday-Saturday, 7pm-3am
Website: https://www.facebook.com/pages/%D0%92%D0%BE%D0%B4%D0%B0/1512307185459508
3. Mendeleev
Although technically a speakeasy, Mendeleev is hardly a secret watering hole for anyone who knows Moscow well. That doesn't make the experience any less authentic, though – just getting in is a story in itself, as it's located at the back of the shabby-looking Lucky Noodle takeaway. Don't let that fool you though; you need to look your smartest to stand a chance of getting past the bar's stringent face control (in the form of a suspicious-looking guy in front of a black curtain in Lucky Noodle).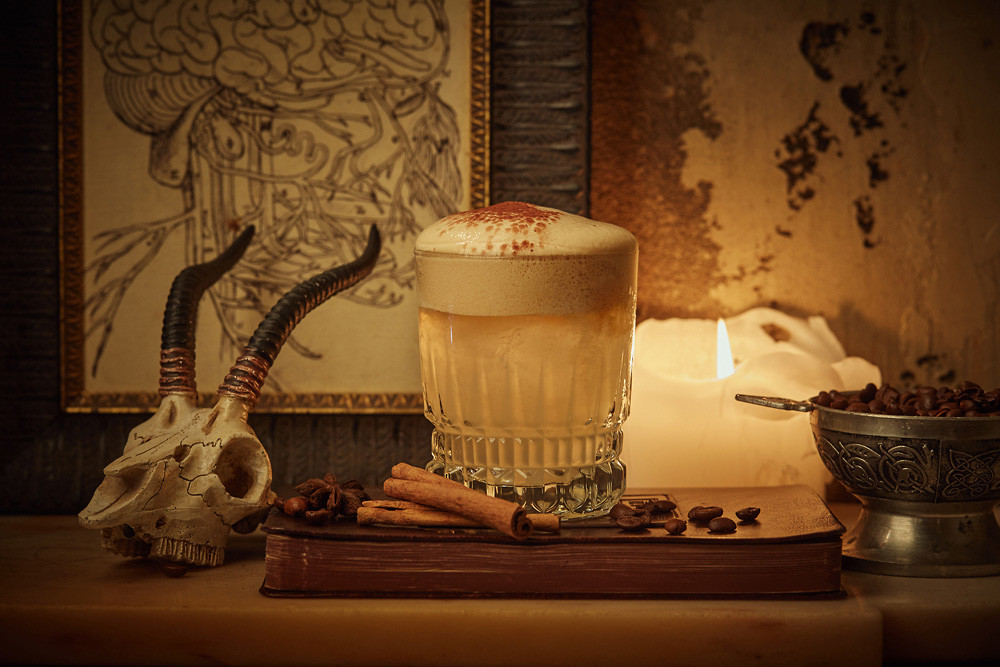 If the stars align and you manage to get into Mendeleev, you'll be treated to absurdly decorative concoctions cooked up by expert mixologists, all to the backdrop of the joint's classy, low-ceilinged, stone archway interior. Music-wise, it's up to you – head there on a weekend for techno and house, or check it out on a weeknight for piano music and jazz.
Whatever you do, just don't turn up in a football jersey.
Where: Petrovka 20/1
When: Sunday-Wednesday (6pm-1am), Thursday (6pm-3am), Friday-Saturday (8pm-6am)
Website: http://www.mendeleevbar.ru/
4. Golova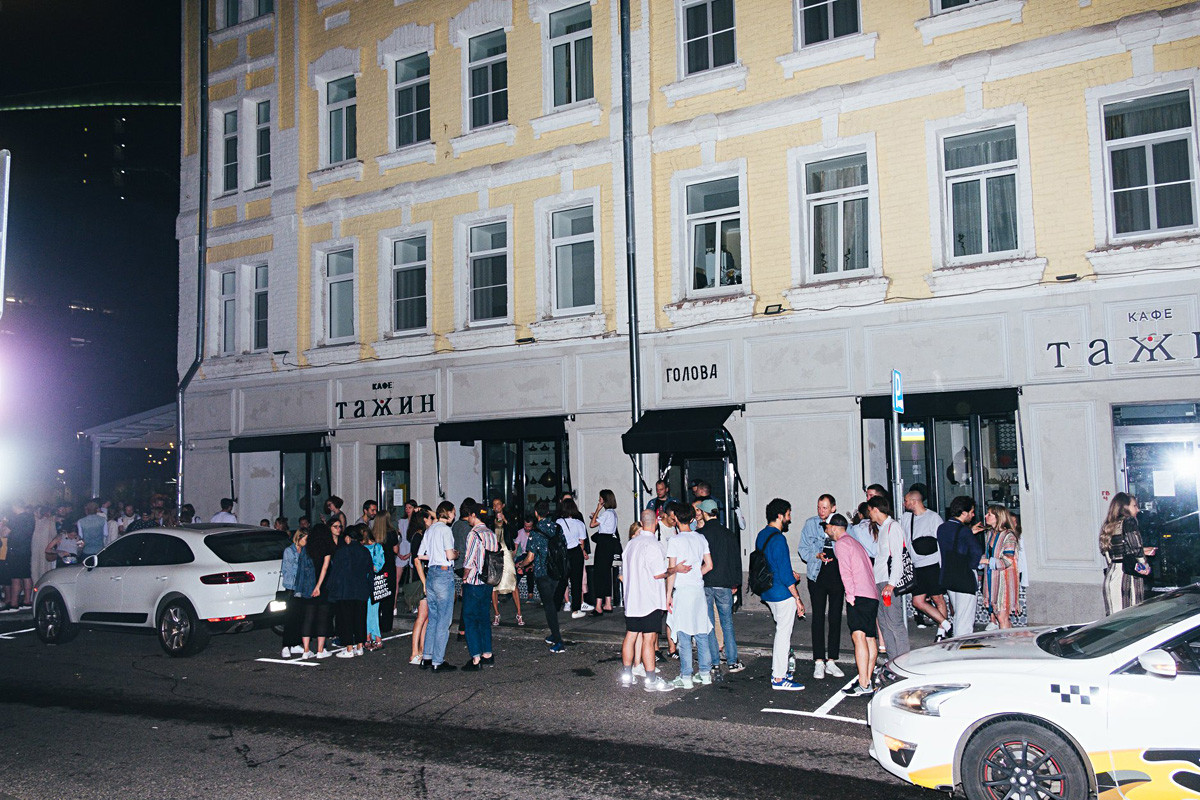 If you're looking for a hidden bar where you can dance, look no further than this artsy hangout. A project by mixologist Nikolai Volotov located under Moroccan joint Café Tagine, Golova puts a special emphasis on the music, inviting experimental DJs from all over the world on a regular basis. The party atmosphere here has made it a buzzing place for young locals, who are no less accustomed to drinking fantastic cocktails.
The only downside to Golova (as pretty much anywhere in Moscow, to be fair) is its ruthlessly stylish dress code policy. Check out the bar's Instagram page to get an idea of how to dress before heading there.
Where: Trubnaya St. 15
When: Wednesday-Friday (6pm-4am), Saturday (8pm-5am)
Website: https://www.facebook.com/golovabar/
5. Chainaya. Tea & Cocktails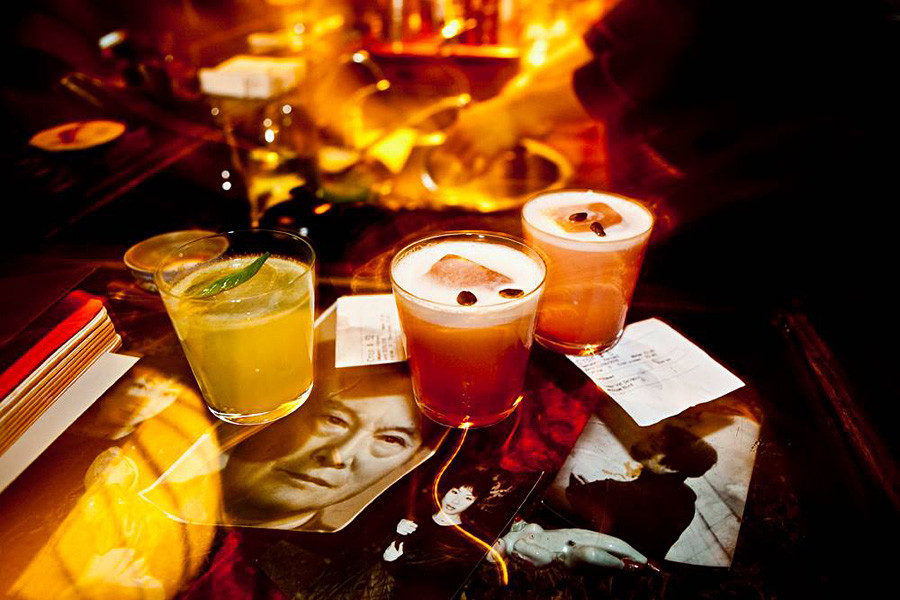 Once ranked the 28th best bar in the world, Chainaya takes its secrecy to a whole new level, as it refuses to have any signage, and bookings are only made possible either by having the right contacts, or by calling in advance and getting lucky. However, if you're committed enough and manage to land yourself a place, you'll be served arguably the best cocktails in the city.
A brainchild of bartender supreme Roman Milostoviy, the man behind the menu in Mendeleev, this former teahouse offers a distinct Chinese and tea-inspired flavor to its tipples, made only more notable by the bar's Shanghai-themed imperial décor and bona fide tucker. Intimate, exclusive, and harmoniously tranquil, Chainaya is exactly the kind of off-the-beaten-path, authentic gem which Moscow does best.
Where: 1-ya Tverskaya-Yamskaya St. 29
When: Tuesday-Thursday (6pm-1am), Friday-Saturday (6pm-3am)
Website: https://www.instagram.com/chainayateandcocktails/
If using any of Russia Beyond's content, partly or in full, always provide an active hyperlink to the original material.