Campervan or travel trailer? To buy or to rent?
The answer is simple: If you work flexible hours, are a freelancer or love traveling frequently, then buying a campervan might be a good choice. However, if you are a novice with limited vacation time, it is better to start by renting a travel trailer.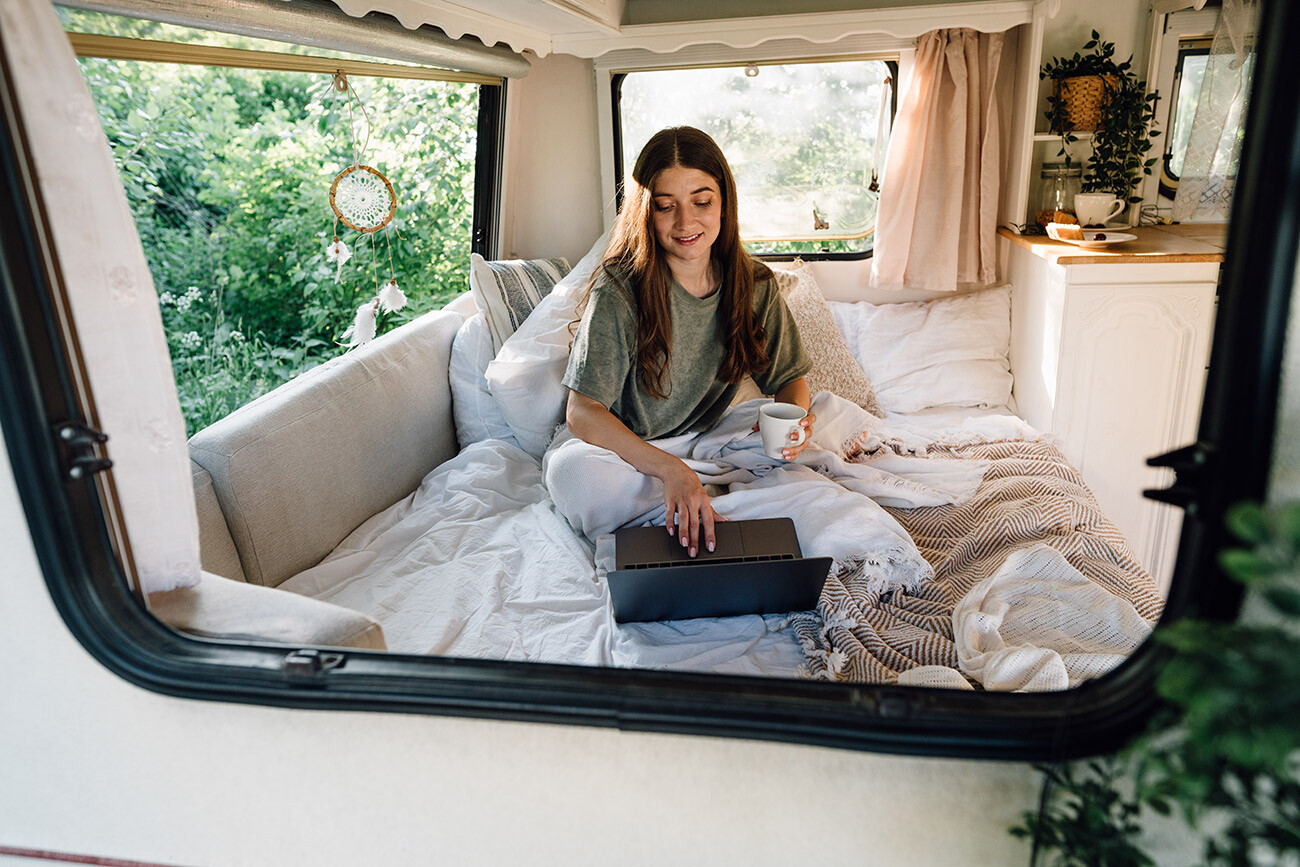 "A travel trailer is suitable for people who enjoy quiet holidays on a beach by the sea or lake or for those who love angling. You can park it at an equipped camper spot and explore other places in the area by car," advises Andrei Artyukhov, president of the Caravanners' League of Russia, who has traveled by campervan across the entire country.
According to motor blogger Alexander Yepifantsev, who reviews campervans, Russia primarily produces travel trailers (or holiday homes on wheels) rather than fully-equipped campervans. Travel trailers start at around one million rubles and renting prices start from 3,000-4,000 rubles (approx. $35-$47) per day.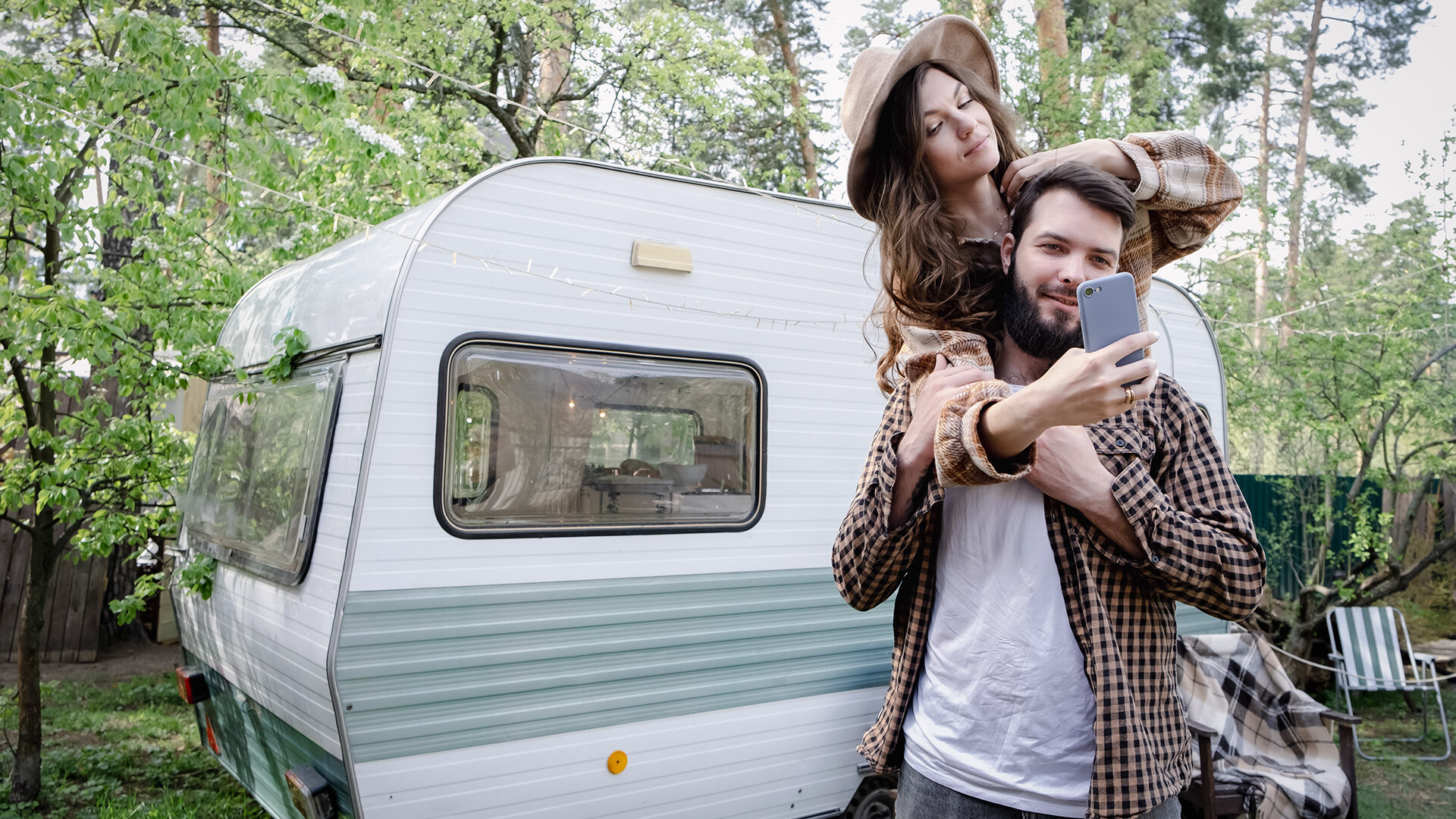 If you are a novice, it is better to start by renting a travel trailer
Getty Images
Among manufacturers, he recommends 'Grasshopper' and 'Avtokemperprom'. You can buy or rent a fully-equipped campervan from the firm 'Yachts on Wheels' ('Yakhty na Kolyosakh'), which offers major European models accommodating up to seven people. Visit their website (rvland.ru) for the latest information on camper spots, hire places, categories and brands of campervans and travel trailers, suggested routes, as well as many more useful tips.
How to choose a camper spot
Camper spots vary from luxury to budget options. Some are located by water, while some offer food services. On average, parking at a camper spot costs 1,000-1,200 rubles (approx. $12-$14) per day.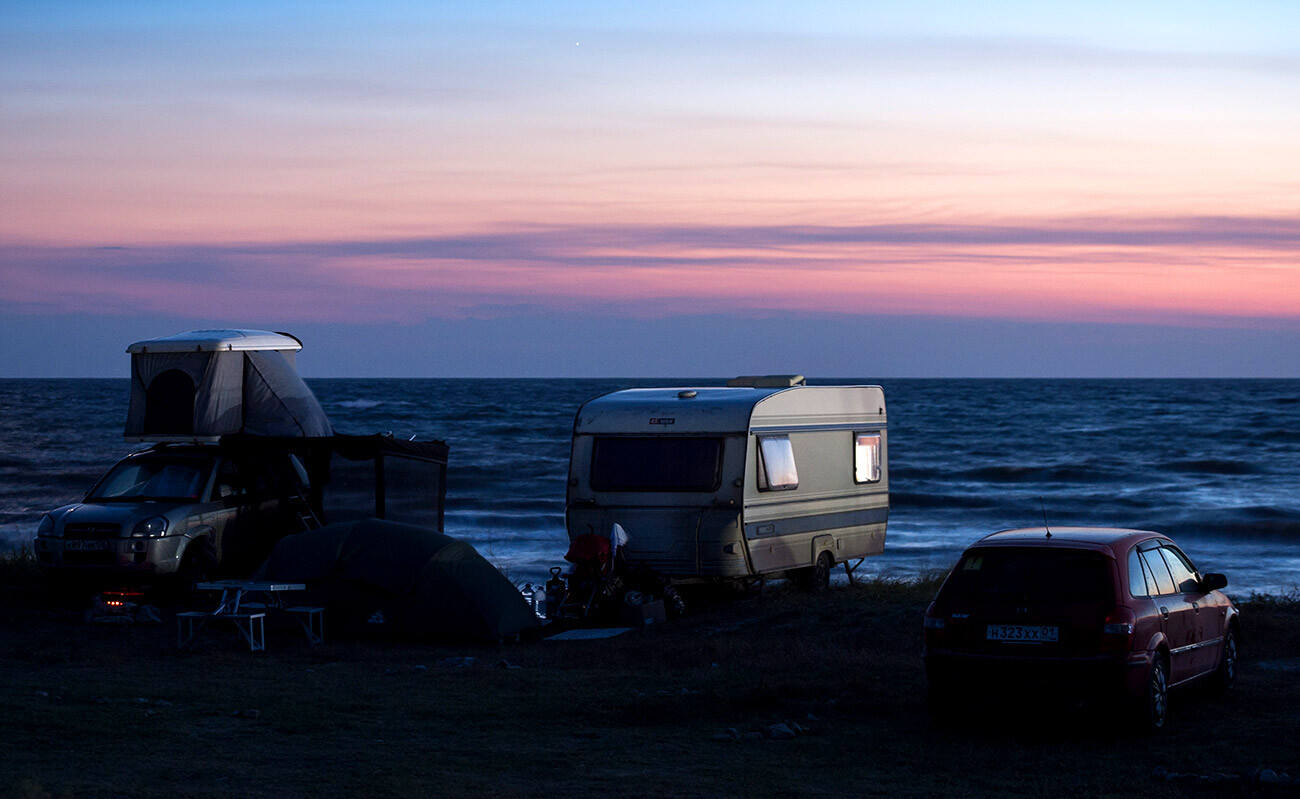 A camp in Crimea
Alexei Malgavko/Sputnik
For novices who value comfort, family-friendly camper spots that offer a full range of facilities are a good choice. Some even have washing machines. As an example, Andrei mentions the 'Myshgorod' camper spot in Yaroslavl Region, where each parking space is nestled in a secluded corner of nature.
Where should a novice go?
"One of the most developed regions for campervan tourism is Pskov Region. You can get there from Moscow along the M9 highway and return through the Novgorod and Tver regions," Andrei says.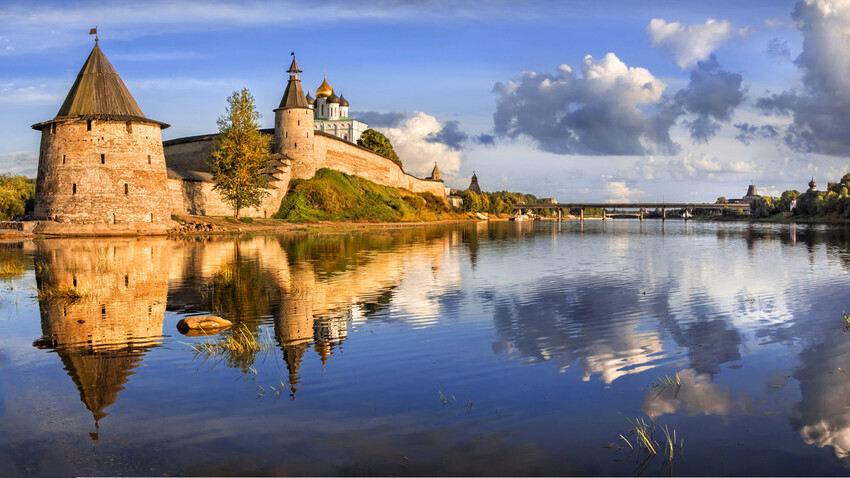 Pskov kremlin
Legion Media
Pskov Region boasts numerous comfortable and well-equipped camper spots. In addition, the area offers a wealth of interesting places to visit with the whole family, including Pushkin Hills, Izborsk Fortress and the Pskov-Pechory Monastery.
More details on the 'Prince Alexander Nevsky' trail through Pskov Region, which has been specially devised for motor travelers, can be found here. The Pskov Region tourism portal website also has a list of designated routes and information about camper spots.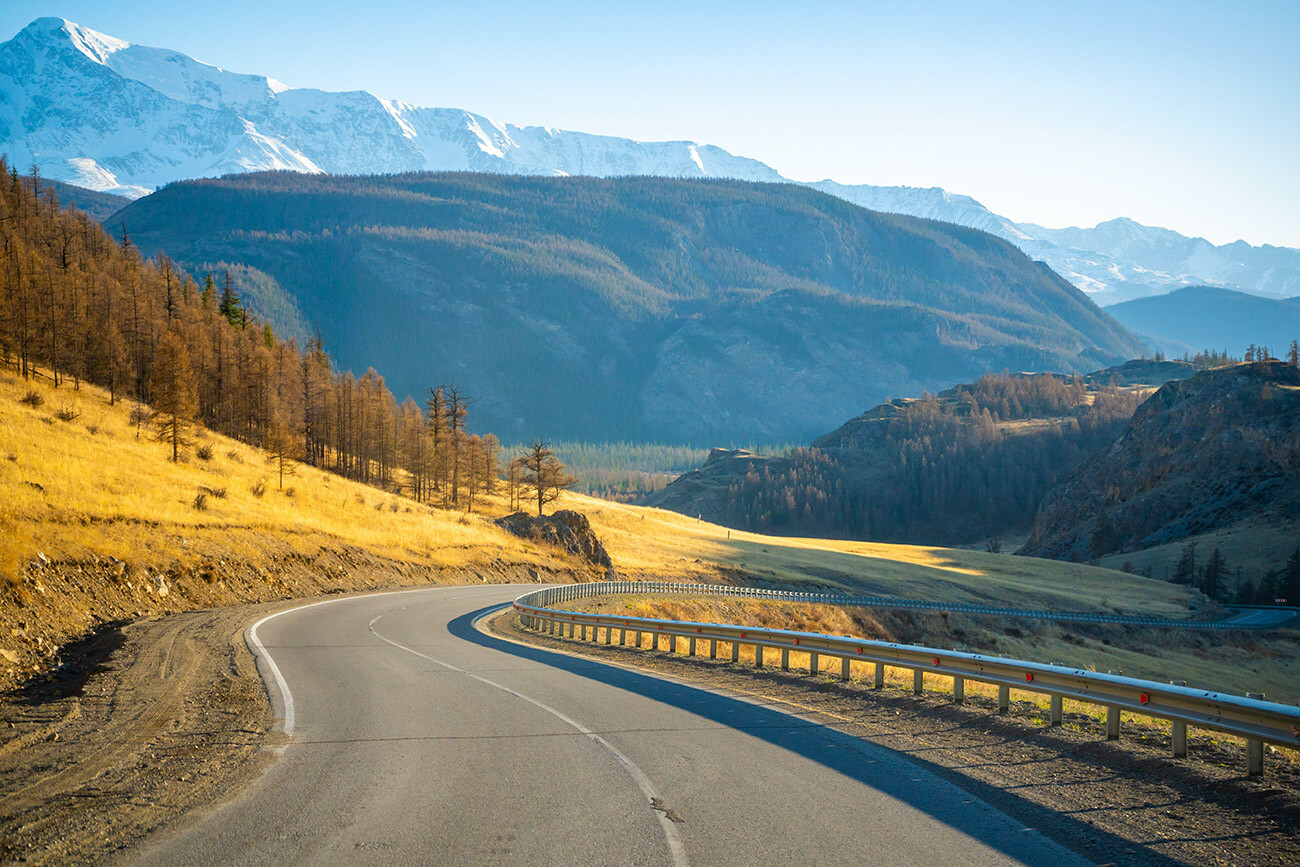 The Chuya Highway, one of the most scenic roads in Russia
Legion Media
Equipment and vehicle rent places are scattered throughout Russia. For instance, you can go to Siberia, rent a travel trailer in Gorno-Altaysk and journey down the Chuya Highway, one of the most scenic roads in Russia.
Where should you go for a long trip?
You can go for extended campervan trips lasting 2-3 weeks. A long trip from Moscow could take you up to Murmansk Region and the now-famous village of Teriberka to view the real beauty of the north. Andrei advises a circular route: getting there via Vologda Region and returning through Karelia and Leningrad Region.
Andrei's longest campervan trip was three weeks, when he toured the whole of the Urals from the Perm Territory to Bashkortostan in the south.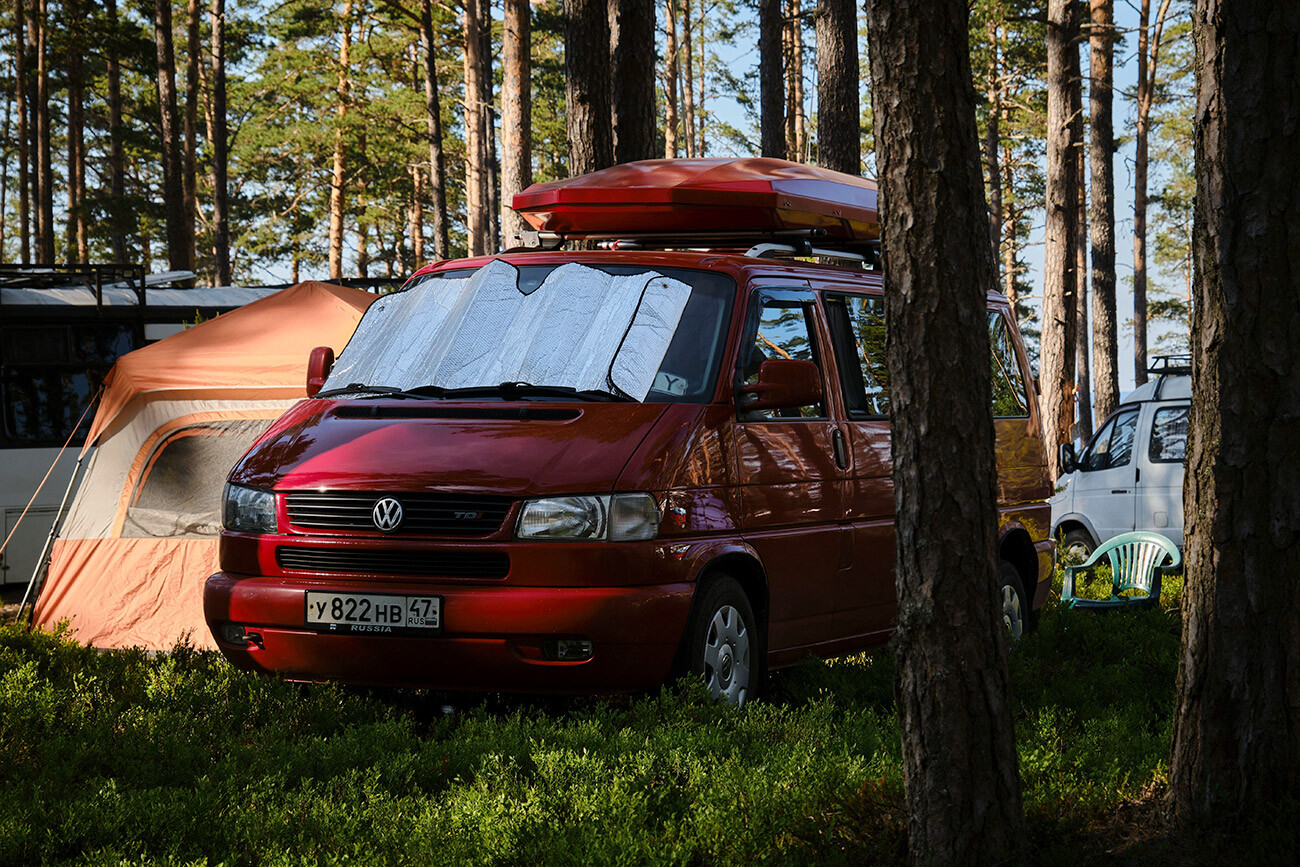 It's better to plan your trip in advance, find camps and petrol stations
Legion Media
"We're now planning a trip along the entire length of the Volga - from where it rises in Tver Region to the Volga Delta in Astrakhan," the caravan expert says.
Seasoned travelers like to wind their way around the Caucasus and Kalmykia. "Experienced tourists will always find themselves a parking spot, services and somewhere to fill up with water. But, for the novice, it's better to work out the route beforehand and find the right places to park large vehicles," Andrei advises.
What is the optimum number of kilometers to travel in a day?
"We're not marathon runners - we're not competing in a cross-country rally. If we're talking about a weekend trip, we advise novices to travel for half a day - something like 250-300 km - and spend the rest of the day exploring something interesting," Artyukhov advises.
In the summer period, travel trailers are rented out for a minimum of three nights - and campervans for at least a week. Thus, if you have traveled 400 km in a day, it is better to take a break from driving the next day.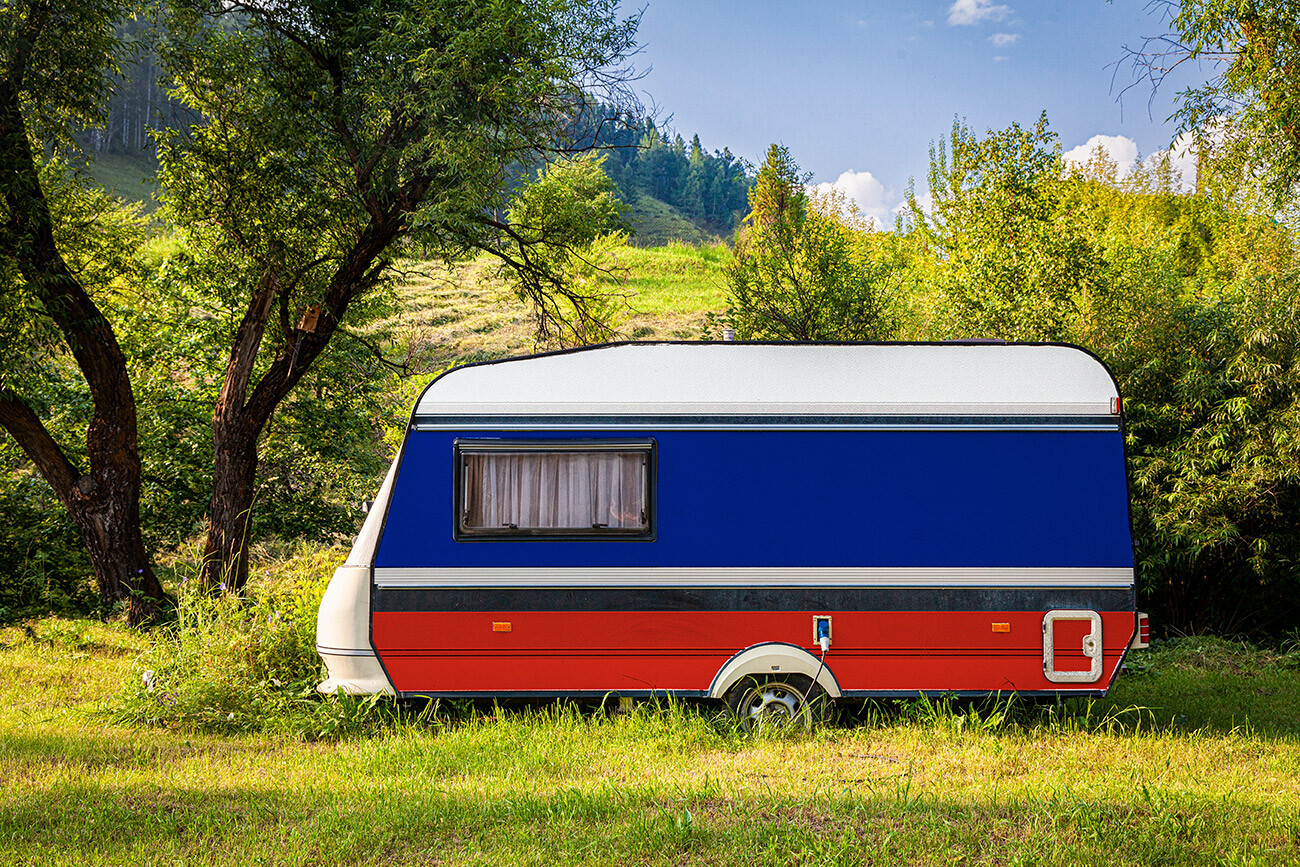 Novices better to travel no more than 250-300 km a day
Legion Media
"You can pick a camper spot that lays on sightseeing programs before lunch. And, after lunch, you can engage in various activities, for instance - renting a bicycle or a paddleboard, if you've stopped over on the shores of a lake or reservoir. In the evening, you can dine at a restaurant, have a barbecue or organize a party. Camper tourists usually have a busy day," Artyukhov says.
The main piece of advice - refuel in good time
It might seem trivial, but the most important piece of advice for the motor traveler in Russia (and this doesn't just apply to campervans) is to fill up with fuel and ensure that you always have at least half a tank left.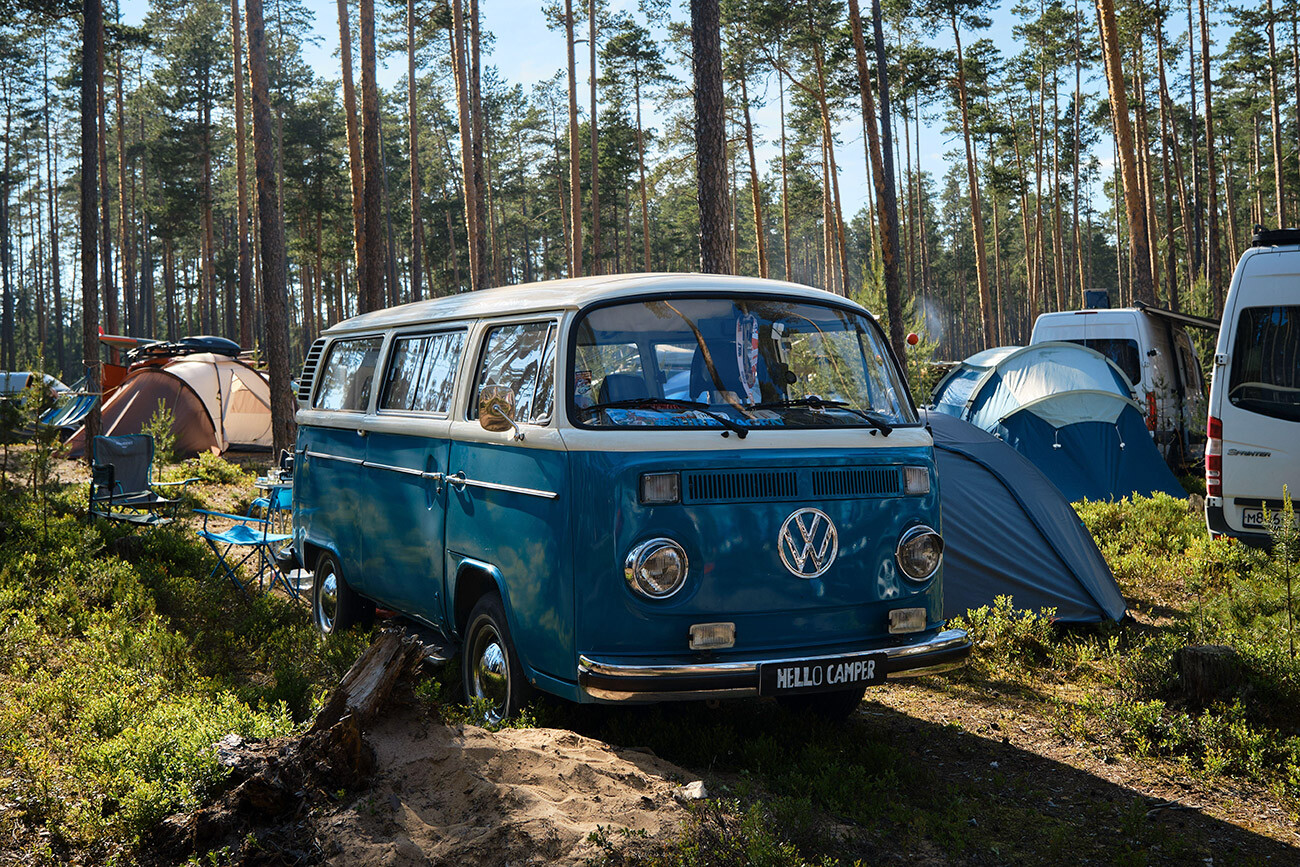 Make sure you always have at least half a tank left
Legion Media
"There are places where you can travel 200-300 km without finding a gas station. After all, it sometimes doesn't make sense to build a gas station in the middle of nowhere or in the taiga and you're unlikely to encounter one in such places. Moreover, there are usually still fewer branded gas stations in remote locations and it is risky for your expensive equipment to get fuel at unfamiliar and untested gas stations," Andrei warns.
If necessary, you can always ask the locals to recommend a gas station with good-quality fuel.
Can you travel in winter?
There is a myth that you can only travel around Russia in a campervan for 4-5 months of the year when the weather is warm. However, that's not true. Of course, your campervan must be properly equipped and you should be well-prepared.
In winter, besides the fact that roads may not always be cleared (and mud and salt can damage trailers and vehicles), you might have to contend with unforeseen circumstances, such as severe snowstorms. But, the main thing is to have a supply of water, gas for heating and food with you and then you'll be able to survive any blizzard!
"We bought our campervan in an already winterized version for Russia. Despite the fact that the German factory intended it to withstand a frost of -15°C to -20°C, in the fiefdom of Grandfather Frost in Veliky Ustyug, we tried it out in a night temperature of -42°C. No one froze," Artyukhov boasts.
Is it safe to travel to Russia for a foreigner?
Tourists Jessi and Jens from Germany have traveled to Russia in their camper over ten times since 2011.
"We had the impression that traveling by motorhome has become easier over the years, because there are more and more campsites. And we were always able to find a good and safe place to spend the night," they say.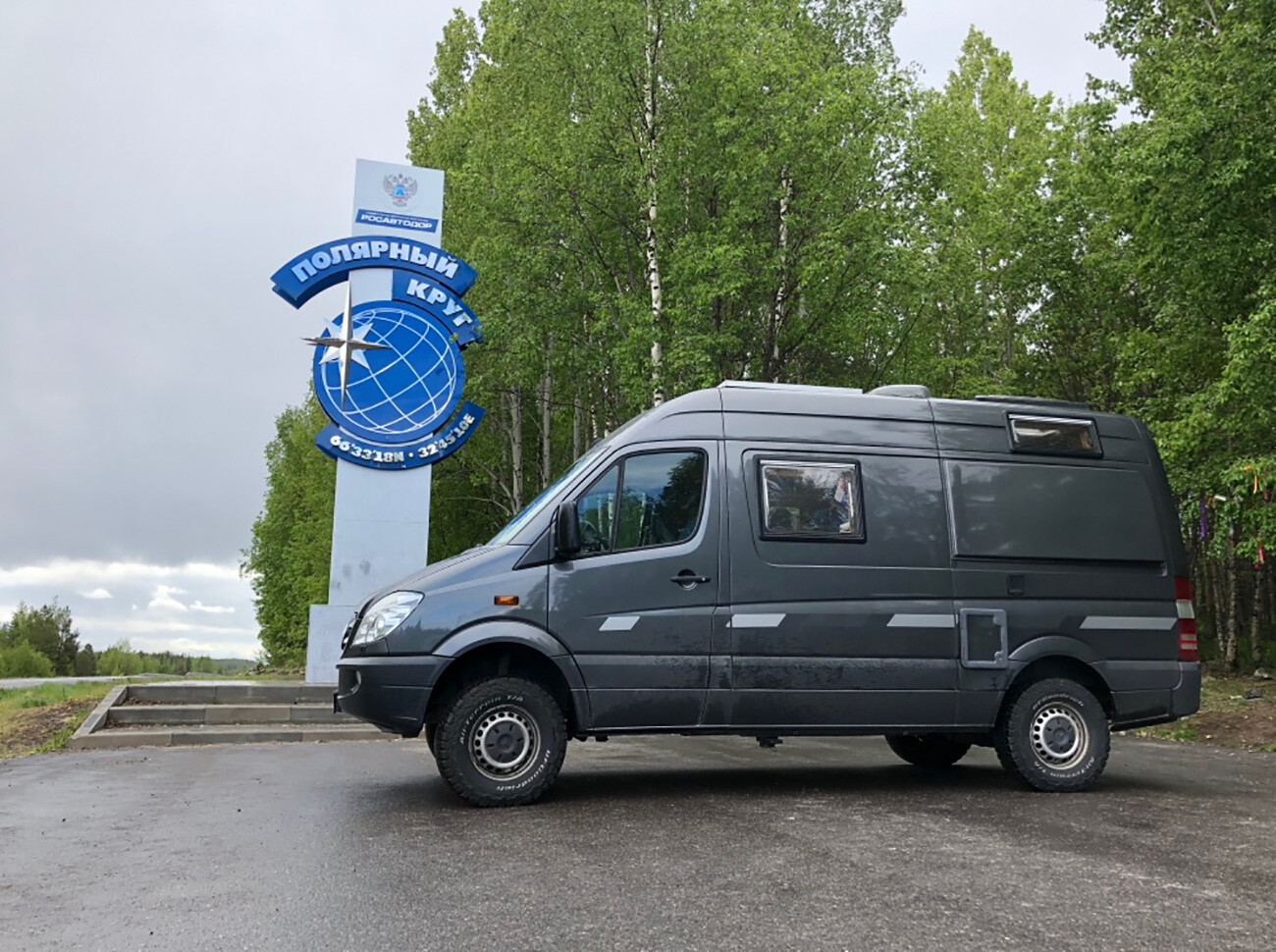 The couple is doing a blog called 'Baikalsprinter', where they describe their road trips to Russia and beyond, giving tips about visas, documents and other useful information.
They visited Lake Baikal and, in the north, they traveled up to Murmansk, the largest city above the Arctic Circle. Jessi and Jens have even given their dog a Russian name, Vanya, and have also traveled with Vanya several times, too.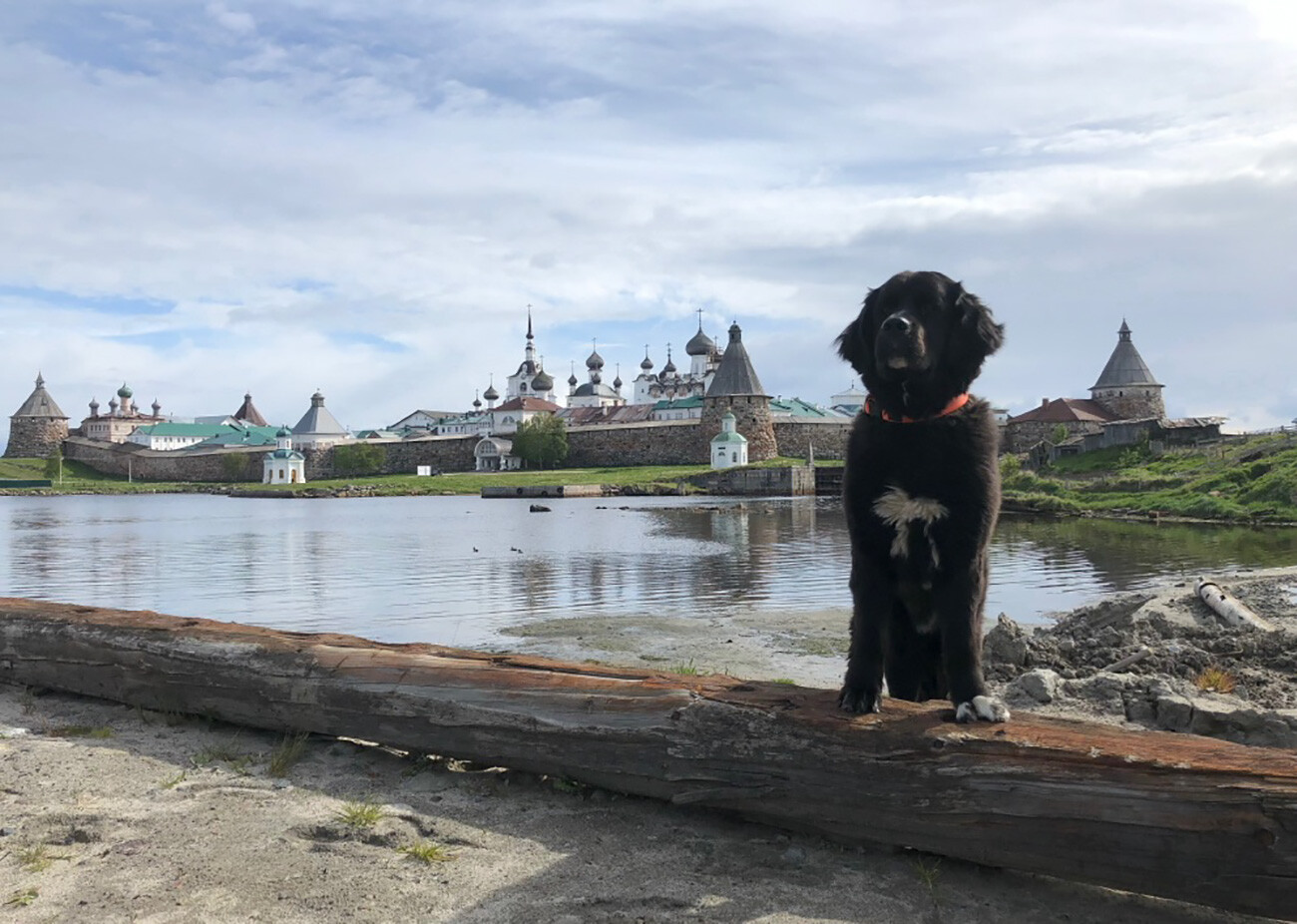 "We like to visit old places and there are so many museums, even smaller ones. And a lot of churches. We especially liked the Golden Ring, of course. Suzdal, Yaroslavl and many other places. South of Moscow, I have a special memory of Kolomna," they add.
Dear readers,
Our website and social media accounts are under threat of being restricted or banned, due to the current circumstances. So, to keep up with our latest content, simply do the following:
Subscribe to our Telegram channel
Subscribe to our weekly email newsletter
Enable push notifications on our website
Install a VPN service on your computer and/or phone to have access to our website, even if it is blocked in your country
If using any of Russia Beyond's content, partly or in full, always provide an active hyperlink to the original material.