7 simple rules for giving presents to work colleagues in Russia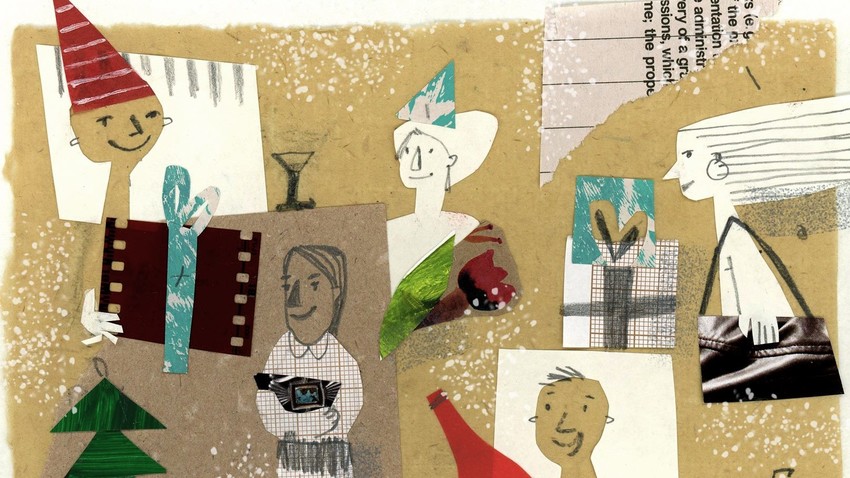 The holidays are coming and you know what it means - gifts!
Whether it's Christmas, New Year's Eve, birthdays, or any other important event - Russians love to give and receive presents. The workplace is not exempt and the love is also shared in offices throughout the country: It's part of Russian business culture. If you work here and don't know how to go about it, don't worry, Russia Beyond is on hand. Follow these simple rules and you'll be fine.
1. Small gifts for junior staff
Most of the time for New Year, Russian companies present inexpensive gifts to their staff - normally something useful like stationary or dinnerware, or something related to the company's business.
2. A collective present for the boss
It's not a widespread practice to give individual presents to the boss – it's more common for his subordinates to team up and chip in together. If you're gunning for a promotion, choose the gift wisely!
3. Don't be afraid to buy booze
This is Russia after all. Alcohol is always gratefully accepted but it's probably best not to buy supermarket brand beer - business partners often buy each other decent wine, cognac, whiskey, or champagne and present the bottle in a beautiful package.
4. The present shouldn't be too expensive
Even if you're looking to impress an important business partner, for example, you shouldn't fork out too much as it might go down the wrong way and be considered a bribe (especially if you're buying for a government official). "The law doesn't allow state officials to receive gifts worth more than 3,000 rubles ($50)," according to Timur Khutov, head of BMS Law Firm's Criminal Law Practice. So keep this in mind.
5. Sign a postcard in Russian
If the person you're buying for is from a different country, it's a nice touch to sign the card in his or her tongue, especially if you're sending it by post. Your gesture will definitely be noticed and appreciated.
6. Don't gift mirrors, watches, or knifes
According to some Russian beliefs, it will bring bad luck to give mirrors, watches, knifes, towels, or pearls…You might get a few odd looks if you give any of these as presents anyway. Also, don't buy an even number of flowers, this only happens at funerals. Get an odd number of roses instead.
Gifting bags or purses is also considered bad luck, but only if they are empty – just put some money in them before and everyone will be ok. That's what most Russians do!
7. Use flowers and sweets as accompanying presents
When choosing a present for a woman, make sure you give it some real thought as it will be obvious if you simply buy some cheap flowers or chocolate from a nearby shop - you'll be found out in no time. Think about her hobbies and try to make the gift personal - something that reflects her personality.
If using any of Russia Beyond's content, partly or in full, always provide an active hyperlink to the original material.