10 crazy Russian marriage proposals that prove real love exists
These guys went all out to make sure their loved ones said yes...
1. Marry me maps
In late November 2017, Russian Internet users found an incredible message in a field while browsing Yandex.Maps (similar to Google Maps). "Katya, will you marry me?" was cut into the grass in the Moscow Region (and it's still there!).
According to the Russian website Trinixy.com, the 250 meter-long inscription was covered with 300 kg of salt to prevent the grass from growing.
Unfortunately, it didn't help: Katya reportedly refused.
2. Persistence pays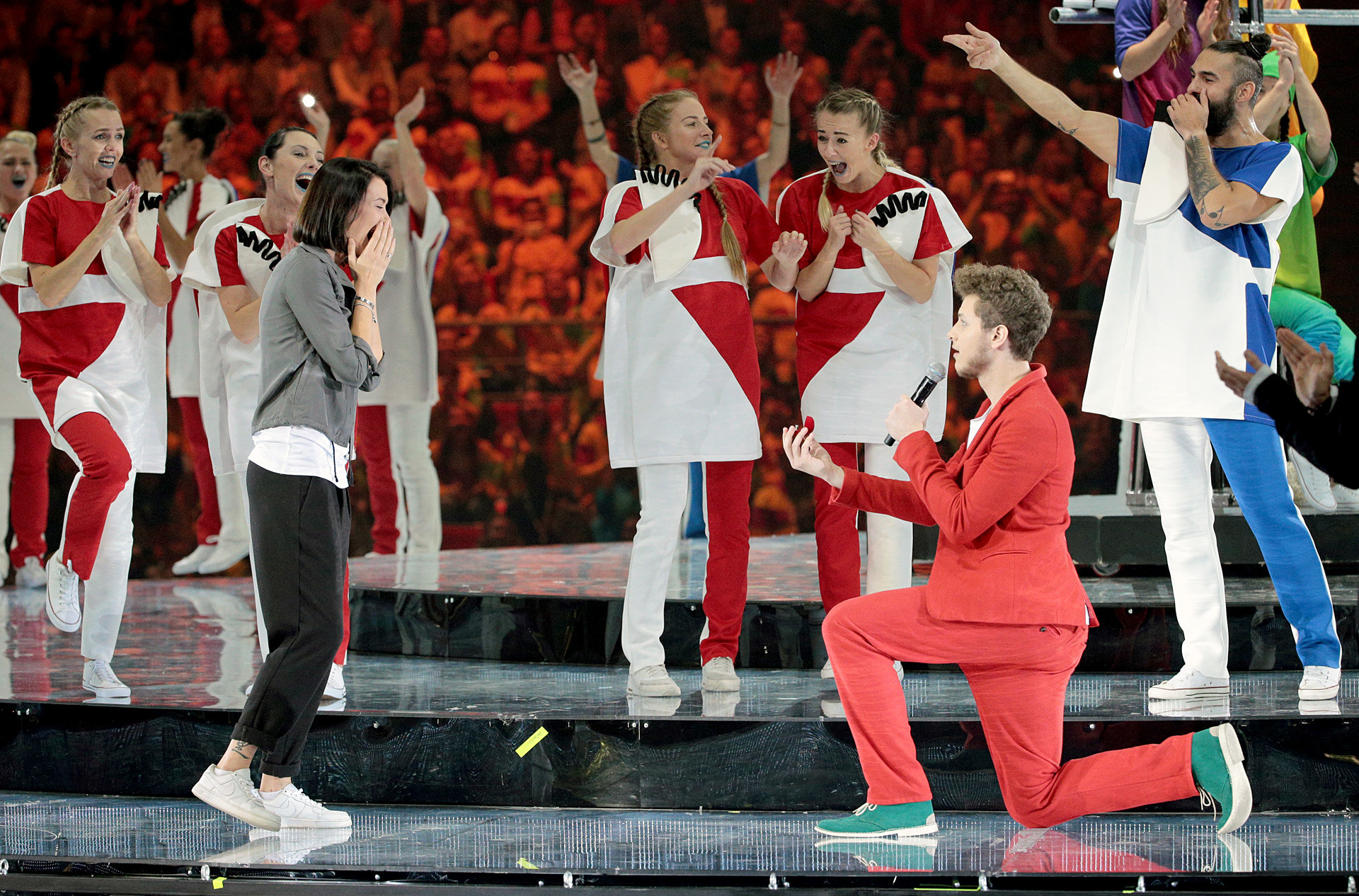 The opening ceremony of the World Youth and Students Festival in Sochi in October 2017 was interrupted by one loved up guy hoping to win over his sweetheart.
During the televised show, the young man in red sportswear appeared on stage and introduced himself as Gosha from Vladikavkaz (South Russia). "Somewhere here sits my girlfriend Kristina, whom I've asked to marry me twice," he said. "Kristina, look, I am here."
When she appeared on scene, the man took a knee and asked her hand in marriage - third time lucky..."Yes!" she said. What persistence!
3. Head over wheels in love
In the Siberian city of Novosibirsk, a local resident decided to write a proposal to his girlfriend on a car in October 2015. "Darling, will you marry me?" She replied: "I will," on the same car but with another color. Let's hope they're not driving each other crazy two years later...
4. Pick-up line
Another Novosibirsk resident decided to propose using a vehicle, this time a yellow pickup truck. This video posted on social media shows the young man singing a romantic melody to his girlfriend.
Other drivers seemed to find his heartfelt message amusing despite the fact he blocked traffic for a while. Internet users suggested using a phonogram next time. Anyway, the girl said yes, so maybe this advice should not be heeded.
5. A friend in need...
In June 2016, friends helped a young man named Alexander to organize a beautiful proposal. On the Glebovsky Bridge in Ryazan (Central Russia) 20 bikers parked their vehicles to form a heart - headlights on. When Alexander met his girlfriend Anna he showed her the bridge and she agreed.
6. Love in the slow lane
In Russia's Far East, one loved up man organized a spectacular proposal. He blocked all lanes of Vladivostok's Artem Highway to pop the big question.
The video, which appeared on social media, shows a convoy of cars firing pyrotechnics as the groom-to-be gets down on one knee. Each car was fined 1,500 rubles ($25) fined for blocking traffic.
7. Retail romance
An ordinary shopping trip turned into a breathtaking proposal in the Siberian city of Tyumen. Andrei planned the show for two weeks and his girlfriend was really shocked after she saw people dancing and singing in Auchan Mall just for her. How could she refuse?
8. A knight to remember
A resident of St. Petersburg organized a crazy proposal for his girlfriend at Pulkovo Airport. Artem Torshin appeared dressed as a knight on a white horse inside the terminal. His girlfriend Maria was understandably taken aback, but still said yes.
To make this happen, the young man had to get a permission from the Transport Police. Luckily, it didn't turn into a knight-mare...
9. He shoots, he scores!
Former FC Rostov (now Zenit St.Petersburg) football player Ivan Novoseltsev asked his basketball player (Moscow Dynamo) girlfriend Katerina Keiru to marry him right after a game. They had known each other for a year by that time - and Katerina agreed.
10. Burning hearts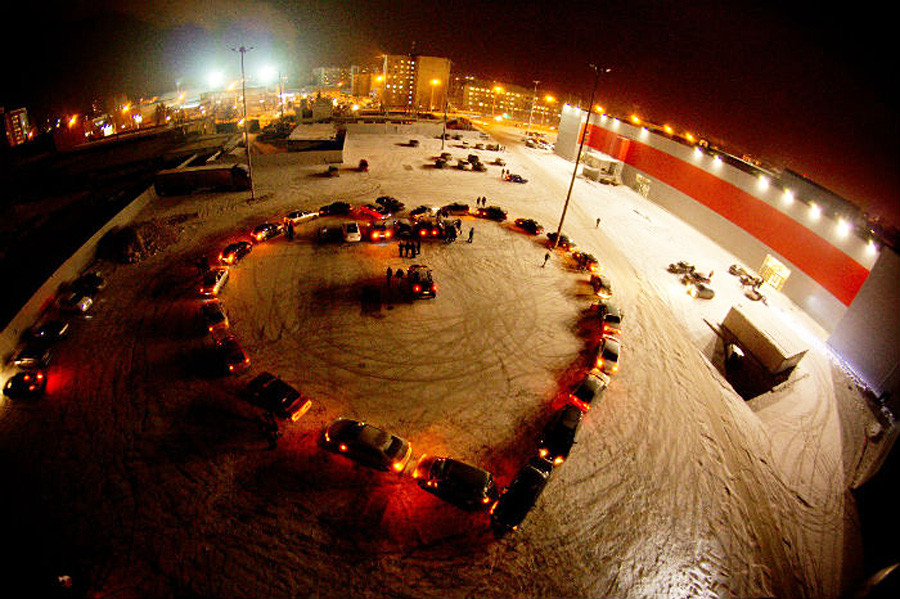 What is it about Russians, proposals, and cars? It took 20 vehicles, several stuntmen, and a bouquet of flowers for a young man from Tambov (South Russia) to propose to his girlfriend. The cars formed a huge heart. When she said yes, stuntmen set two big hearts alight and launched fireworks. Local media reported that the groom planned the gesture for two years and spent about 30,000 rubles ($500).
If using any of Russia Beyond's content, partly or in full, always provide an active hyperlink to the original material.