Granny lights up, gets blown off balcony, goes to hospital in excavator bucket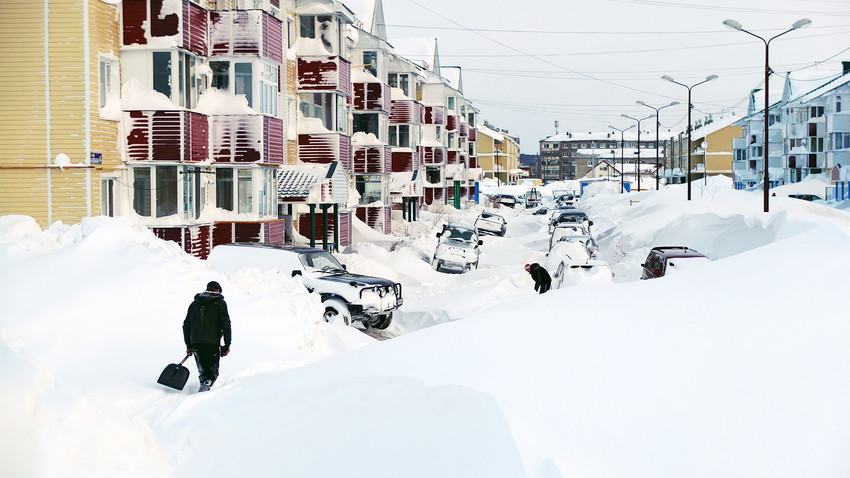 One particular Russian granny, however, was not inclined to compromises.
Sergey Krasnouhov/Sputnik
Smoking is doubly hazardous to your health during a Russian blizzard
When a massive snowstorm engulfs your city, it's time to either quit smoking or simply get your nicotine fix indoors. One particular Russian granny, however, was not inclined to such compromises.
The 65-year-old woman living in Shakhtersk (Sakhalin, 9,500 km east of Moscow) stepped outside on her balcony for a smoke despite a raging blizzard. While it's not clear if she had enough time to light up, the ferocious wind quickly blew her off the fourth-floor balcony onto a snowbank surrounding the building.
While an ambulance was called the medics couldn't make their way through the snowstorm, and they ended up stranded on the roadside. Fortunately, an unnamed construction worker saw what happened and came to the injured woman's rescue, offering her a ride to the hospital… in his excavator's bucket, media reported.
Without any other option, the fearless granny accepted the generous offer and was taken to the hospital inside the bucket.
While there are no photos to confirm the incident, (apparently the snowstorm was too strong to allow a focused shot), if you're in need of 100 percent authentication then check the news about a man who falls from the 9th floor, forgets and continues drinking.
If using any of Russia Beyond's content, partly or in full, always provide an active hyperlink to the original material.