1. Sergei Karyakin, chess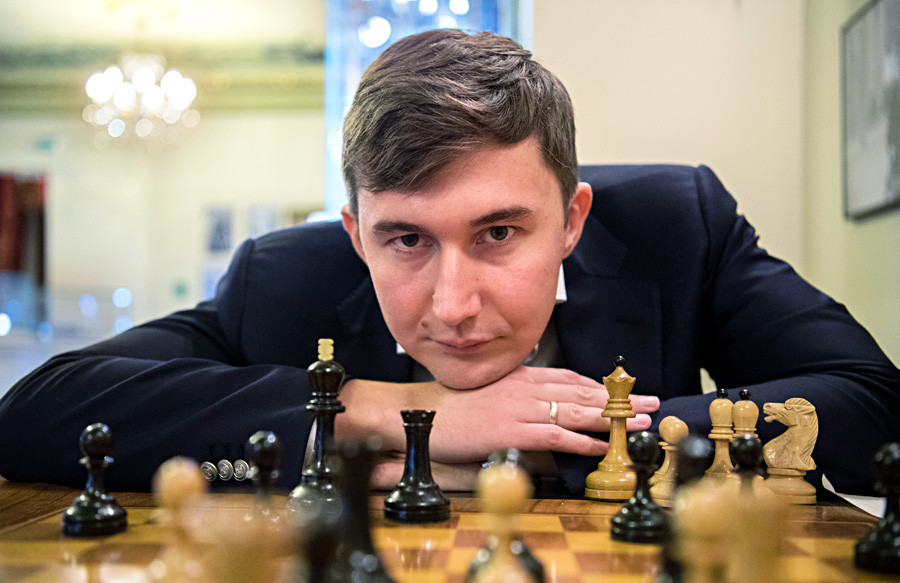 He was the youngest Grandmaster in history, earning the title when he was just 12 years old. Since then the 27-year-old Karyakin has ended the stereotype of the "unfortunate chess player," and become the epitome of a chess player as a superstar.
Two years ago his World Championship match against Magnus Carlsen from Norway was watched live by seven million people. He did not win, but Sergei Karyakin rekindled viewers' interest in the sport. It's a far cry from five years ago when not a single company wanted to invest in chess players; now sponsors are fighting for his "face."
Karyakin lives at Rublevskoye Highway, one of the elite neighborhoods near Moscow, home to showbiz stars and politicians. He's a friend of Russia's vice prime minister, and attends swanky society parties, and drives a luxurious Mercedes. Karyakin has been described as almost single-handedly resurrecting chess in Russia. In 2018 he and Magnus will play a return match. His brilliant career is sure to continue, as many say he has already started a "chess revolution."
2. Yuri Dud, media
Yuri Dud
Sergey Savostyanov/TASS
"Making mistakes is not bad; what's bad is being a dull piece of shit." This is Yuri Dud's motto. In February 2017 the 31-year-old editor-in-chief of the Sports.Ru publication launched his own show "vDud" on YouTube. In just three and a half months he became one of the most influential personal brands in the Russian media. The in-depth critical interviews with people who are on the crest of a wave – from rappers to pop stars to politicians and businessmen - is extremely popular. The show has more than two million subscribers and 161 million views.
Dud began his journalism career at the age of 16. When he was 24, he became editor-in-chief of the most clicked sports site in Russia. At 25, he started hosting a program on national TV. By the time he was 30 people were saying he was one of the best interviewers in the country. In Dud's words, "it all began with a simple objective: hone my interviewing skills in a non-sports context." Today Dud's professional dream is to interview Vladimir Putin. If he gets the chance, it will be fascinating.
3. Vitaly Buterin, business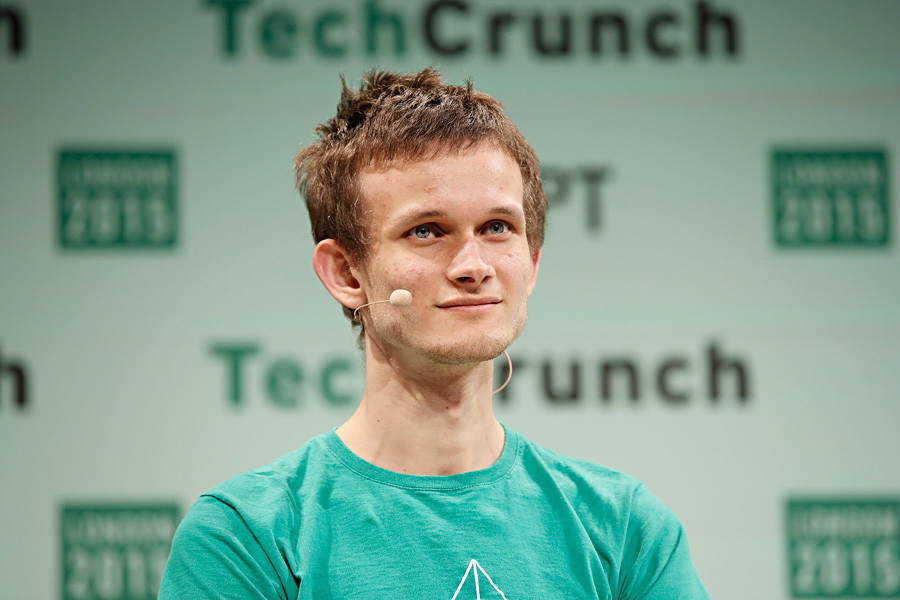 Vitaly Buterin
Getty Images
Born in Kolomna near Moscow Vitaly Buterin grew up in Vancouver, Canada. He beat Facebook founder Mark Zuckerberg to win the World Technology Award in 2014 with his Ethereum project. This is an open platform anyone can use to create projects based on the blockchain. In other words, it is a "world computer," decentralized and virtual, owned by everyone together and no single person.
Buterin's path to blockchain technology did not come through mining. He earned his first bitcoins by writing articles on cryptocurrencies for internet forums and getting paid in bitcoins. It's then he started thinking about the technology that's the foundation of cryptocurrencies and what it can be used for. Buterin quit university to concentrate on Etherium full time, and it's turned out to be highly successful. The Etherium project collected $18.5 million in a crowdsale, and in 2017 the largest companies in the world, including Microsoft, JP Morgan Chase, and Intel, created the Enterprise Ethereum Alliance. By April 2017 Ethereum's market value had quadrupled to $4 billion. In the coming years, the blockchain pioneer wants to solve the scalability problem - since the more participants on the network, the more difficult it is for the system to deal with them. Buterin says "the most important thing is that people know that this is a neutral platform, which is made for the whole world."
4. Nina Kravitz, electronic music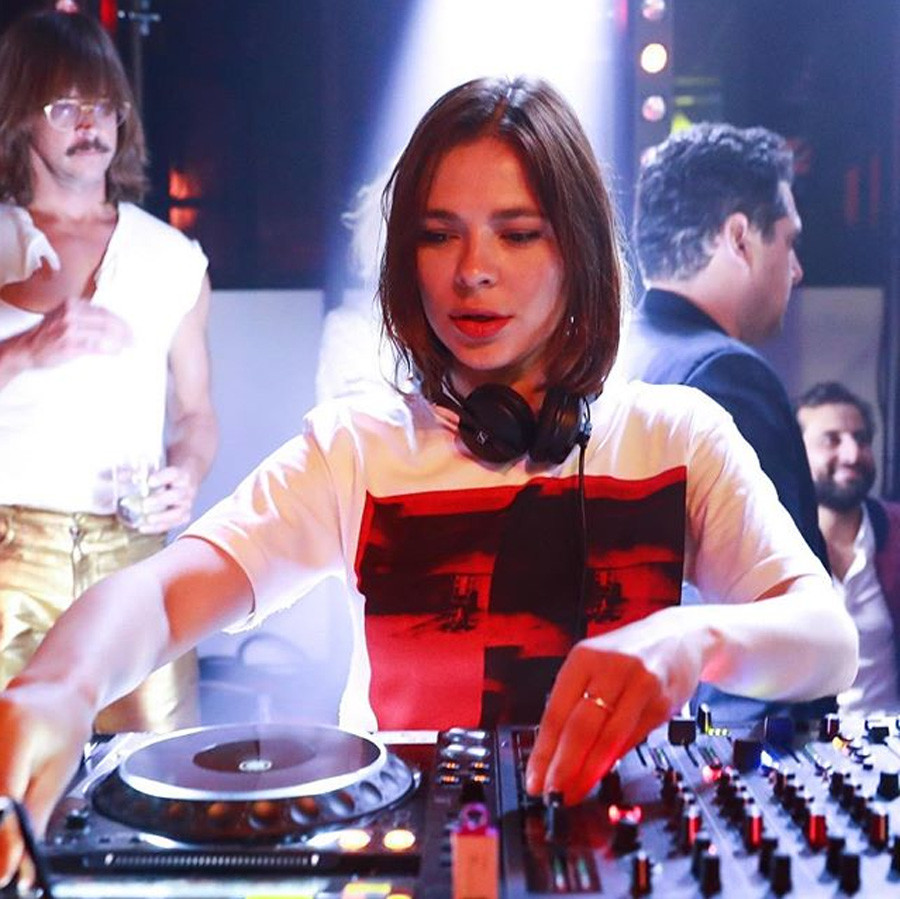 It's thanks to Nina Kravitz, Russia is part of the global techno music scene. British magazine Mixmag ranked her the top DJ in the world, ahead of star names like Honey Dijon, Gerd Janson, and Aphex Twin. She was born in the Siberian city of Irkutsk 5,200 km from Moscow. Until 2003 Nina was primarily known as a talented music journalist, working for some of the country's leading publications. The media spotlight focused on Nina when she released her debut album in 2012.
Kravitz's signature is a combination is self-assuredness, audacity, and sexuality together with a hypnotic voice and a high level of intimacy. "Whether playing the world's biggest stages or the most intimate venues, Nina's fearless selections, extraordinary experimentation and willingness to ignore the usual template of peak, drop and build have seen her rule 2017," said Mixmag.
5. Kantemir Balagov, film director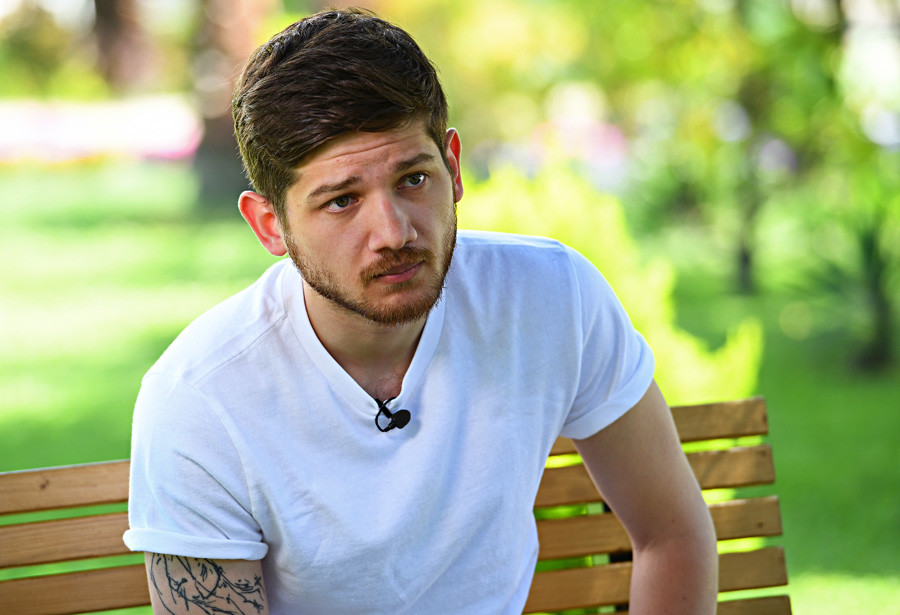 Kantemir Balagov
Ekaterina Chesnokova/Sputnik
The 26-year-old from Nalchik (the capital of the Kabardino-Balkar Republic in southern Russia), is an admirer of Nolan, the early von Trier, and Pulp Fiction, and released his first feature in 2017. As a student of Alexander Sokurov (The Russian Ark, Taurus, Moloch) the young Kantemir first made web serials about young people from the Caucasus and how little they differ from people from Russia's central regions.
Balagov's movie Closeness is about a Jewish family in his native republic where the bride and groom are kidnapped and held for ransom. The debut won the 2017 FIPRESCI Prize at Cannes, competing next to Kiyoshi Kurosawa, Mathieu Amalric, and Laurent Cantet.
"Closeness is a revelation, it is simultaneously about what parents are willing to do for the sake of their children and about when you are so immersed in yourself to the point when there is no place for another person in your soul." His next film will be about a girl who returns from war, expecting to be met with great acclaim.
6. Nadezhda Karpova, football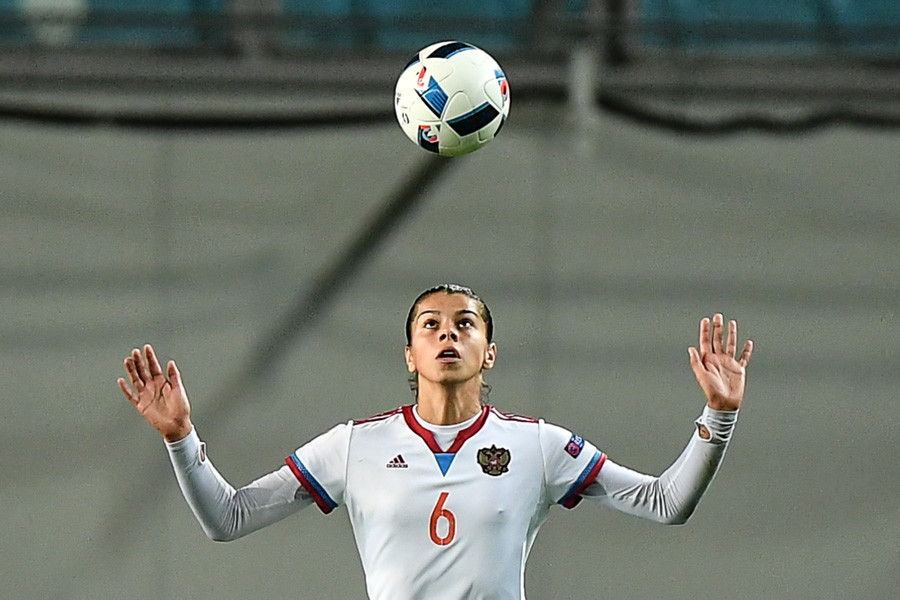 Nadezhda Karpova
Vladimir Pesnya/Sputnik
The future of Russian football has a female face. 22-year-old Nadya Karpova is one of the most promising young football players in the world. She was the only woman player in Team Messi; Lionel Messi's virtual team made up of the 10 best unknown football players in the world.
Nadya used to play for the Moscow women's club Chartanovo in the Russian Premier League, but this year was transferred to Spanish side Valencia. "They used to tell me, 'Look at yourself! You're like a guy!' But I have always loved what I do. Therefore, I really couldn't care less what people think," says Karpova. She is also the Russian ambassador for Adidas and loves to wear Chanel clothes. The girl with tattooed arms and long hair has posed for style magazines Tatler, ELLE, Numero, and Esquire.
7. Gnoiny (Vyacheslav Mashnov), Russian rap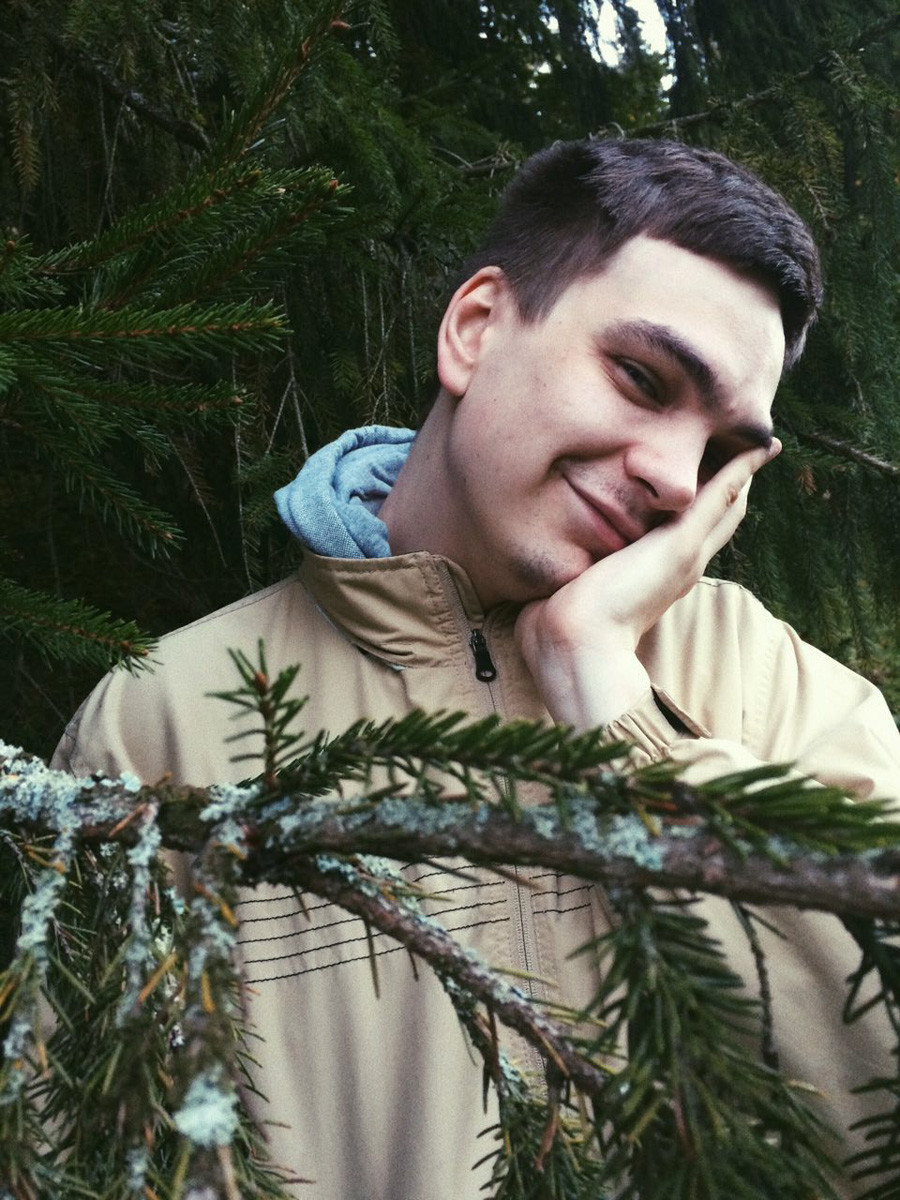 Gnoiny (Vyacheslav Mashnov)
Slava KPSS Karelin
He's been called the 'new superhero of Russian rap', a 'king', and the 'Pushkin of music.' The little-known 27-year-old Vyacheslav Mashnov from the Far East city of Khabarovsk burst onto the music scene in 2017 when he won the wildest, most controversial Russian 'Battle of the Rappers'. Mashnov defeated Miron Fyodorov (Oxxxymiron) in a whitewash. After their battle was posted on YouTube, it had more than 10 million views on just the first day. The search engines were flooded with the question, "Who is Gnoiny?" Russian rap has never received so much attention in all its history.
Gnoiny (meaning full of pus), Slava KPSS (glory to the CPSU), Sonya Marmeladova and Slava Karelin are all Mashnov's pseudonyms. But it is Gnoiny that characterizes his creative best: acerbic, impudent lyrics that, according to the rapper, "are full of immoral words, recognizing the purulence of his own nature." He does not want to be associated with mainstream or the underground. He goes on family channel talk shows, admitting honestly that, "he is doing it for fun" and because he "wants an apartment." "People hate me. And that's fantastic," says Gnoiny.
8. Kristina Grikaite, modeling business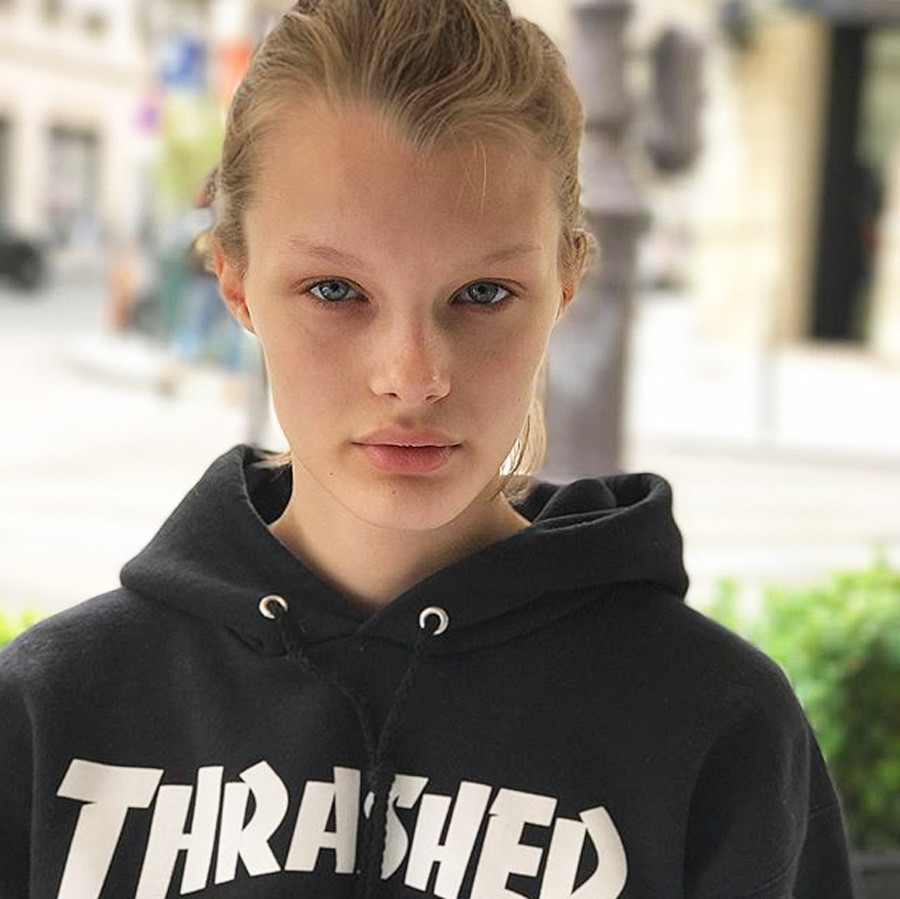 A year ago the 16-year-old from the Siberian city of Omsk attended a regular Russian school. She was a typical teenager with long bangs, dressed in black, and had piercing in her belly button and tongue, making her look more like a boy. Since then her world has turned upside down. After signing a contract with a modeling agency, she has appeared in the Russian edition of Vogue and opened a Prada fashion show in Milan. Almost overnight, Kristina Grikaite has become one of the most promising models in the industry and was included in the annual BoF 500 list of people shaping the global fashion industry.
In her words, at one moment she was just "tired of everything." She got rid of her sub-culture look and went to a local modeling school. She was noticed, and her photos were sent to Moscow. After that things took off, and Kris could not keep track of all the times in a day she was called beautiful. "Obviously, I know that I am beautiful, but sometimes I think that I am ugly. This is normal," she says.
9. Alyona Kovaleva, ballet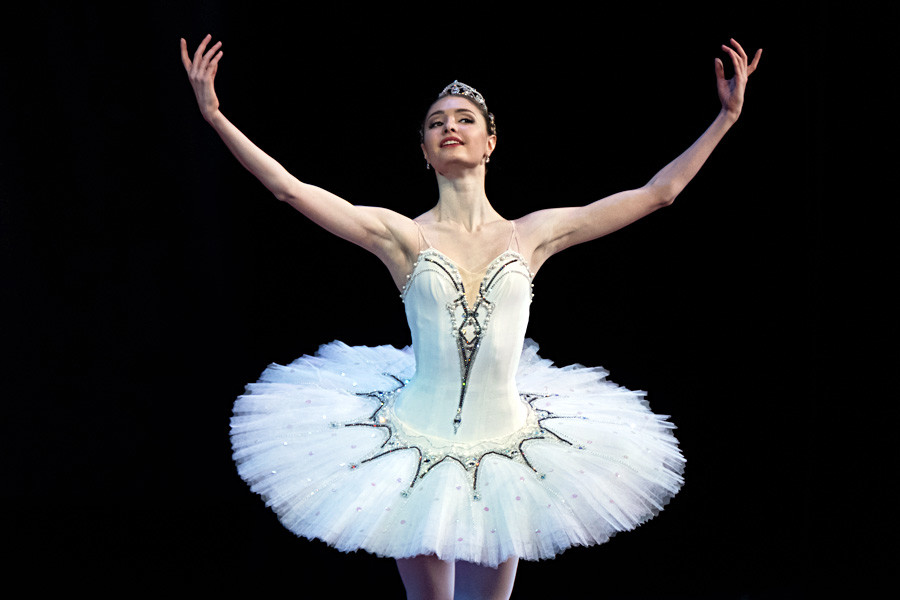 Alyona Kovaleva
Iliya Pitalev/Sputnik
Alyona has been working at the Bolshoi Theater for just a year. She caused a sensation during the tour in New York to commemorate the 60th anniversary of George Balanchine's ballet Jewels. The three-part work showcases new dancers from the New York City Ballet, the Opera National de Paris, and the Bolshoi. Alyona Kovaleva stole the show as in the lead in the Diamonds finale. In the autumn, Moscow got to see Kovaleva in Swan Lake. She is stately, long-armed and unusually tall for a ballet dancer. All the while, "she's technically impressive, but you hardly notice because she's so winning, so gently secure, so obviously happy to be dancing. If she was nervous, it didn't show. If she was daunted, you'd never know it. She wasn't Farrell, she wasn't Odette, she was a magical new creature," Robert Gottlieb, one of the principal authorities on Balanchine, wrote about her debut. It is clear that a great career awaits the Bolshoi's 18-year-old prima ballerina.
10. Dilyara Idrisova, opera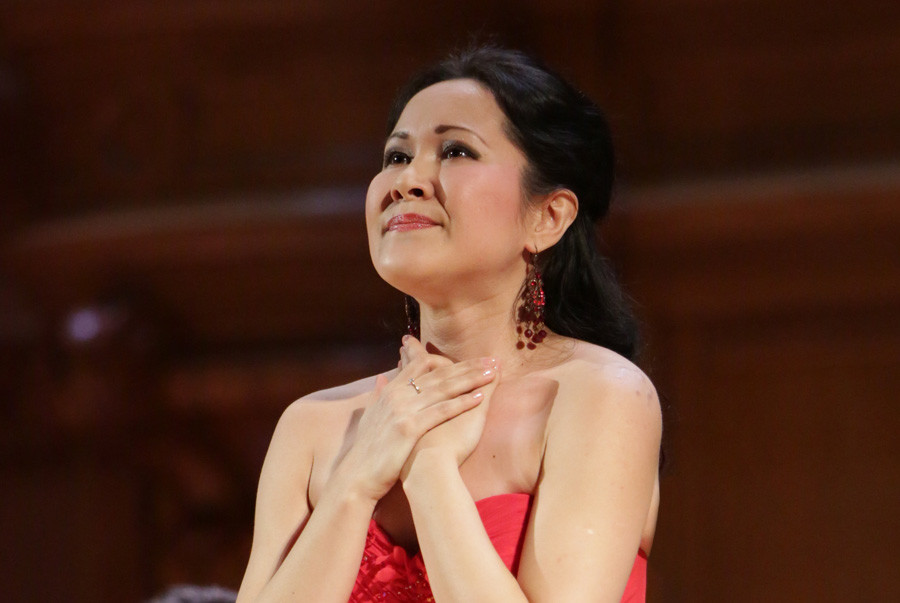 Dilyara Idrisova
Artyom Geodakyan/TASS
After her huge success at Russia's main drama festival the Golden Mask in 2017, the whole country has been talking about this native of Bashkiria, a republic in the Urals. The production by the Bashkiria Opera of Handel's Hercules earned three nominations, and the Female Role of the Year went to Idrisova. The soloist is being called a "Baroque sensation" and the "golden soprano of Bashkiria." Today she continues receiving national and international prizes and has successfully performed in Baroque operas throughout Europe, at the Royal Opera in Versailles, the Concertgebouw in Amsterdam, the Congress Hall in Krakow, and the Auditorio Nacional in Madrid. People are expecting Idrisova's career as a singer to be long and successful. She comes from a musical family, her grandmother is an opera singer, her grandfather a composer, her mother is a music theorist, and her sister plays the piano.
If you want to know more about Russia, we have a top of Russia Beyond's best articles of 2017 (editors' choice) – enjoy them all.
If using any of Russia Beyond's content, partly or in full, always provide an active hyperlink to the original material.