Being an England fan in Russia: What's it really like?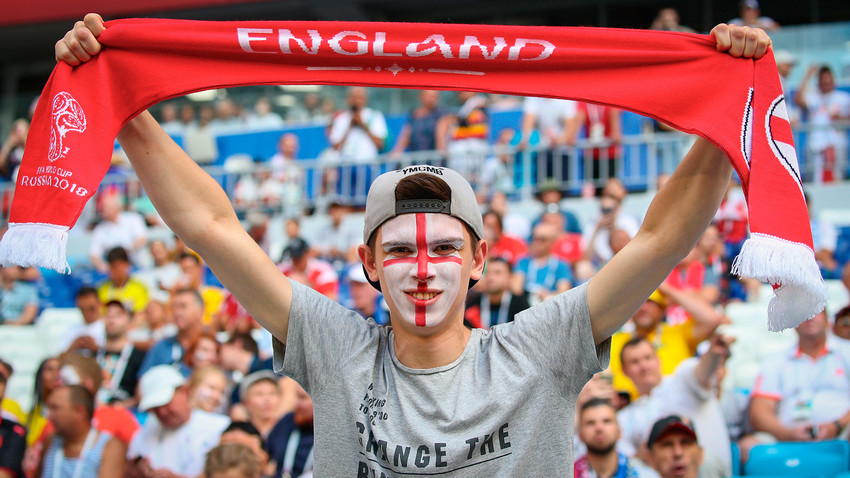 Precious few English supporters have dared set foot on Russian soil to back the Three Lions, no thanks to the scaremongering by the Western press. Hugh Willan from Guildford, who was in Samara to see his team triumph over Sweden, shares some of his own travel tales with Russia Beyond.
"I still think we've got enough to beat them," says Nick from Cleethorpes, my bunkmate on the Russian train. The reality that we are on our way to watch the most important England game for a generation has not yet sunk in as I've been worrying about getting to the station, sliding my case through 24 different x-ray machines and making my bed.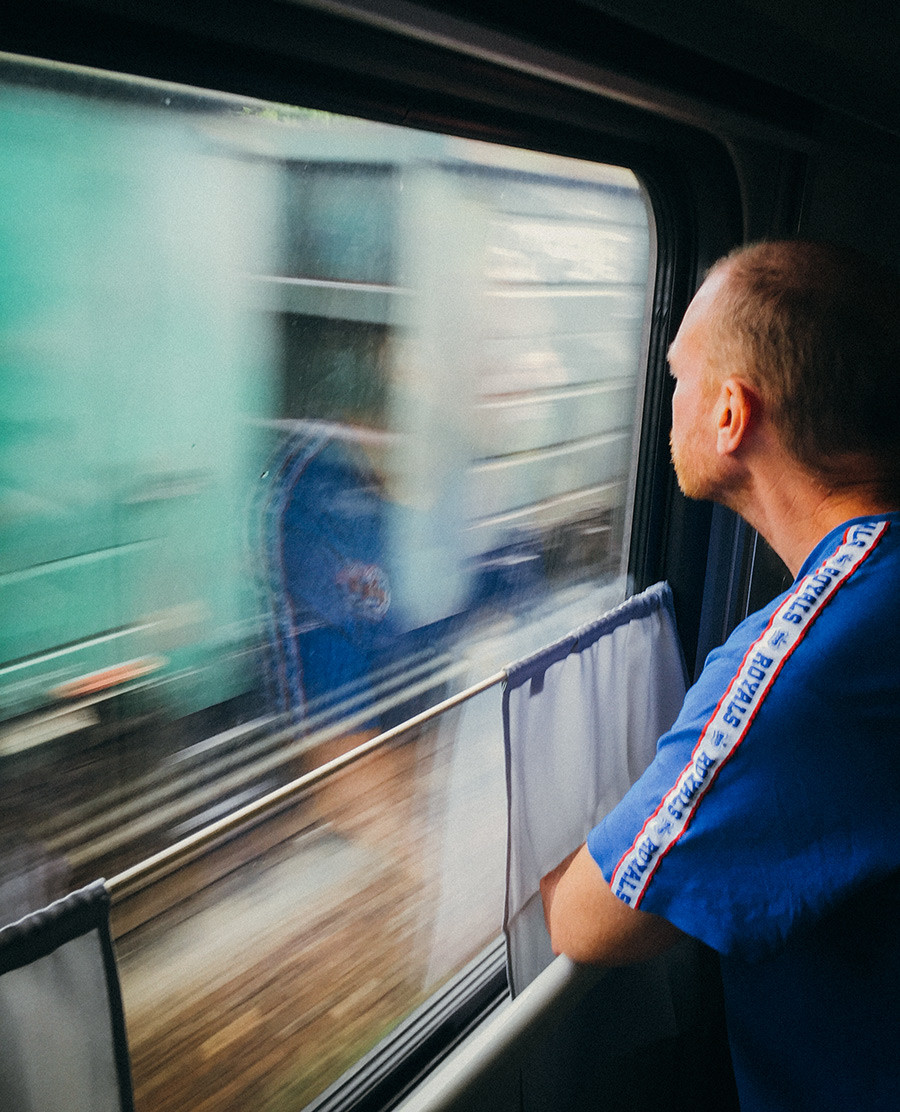 Russian trains have a magic quality, cocooned in metal and rumbling across the country is strangely soothing but this time things are different. In the cabin next to mine there are six English guys and four Swedes watching football. "Let's make a deal," suggests one of my countrymen to our Nordic rivals, "if we lose, we'll sell you our tickets for the semis but if you lose you sell us yours?" I can almost see the Swede wink through the wall as he replies, "Okay, how much do you want for them?" Laughter erupts and expletives are heard throughout the carriage.
Samara itself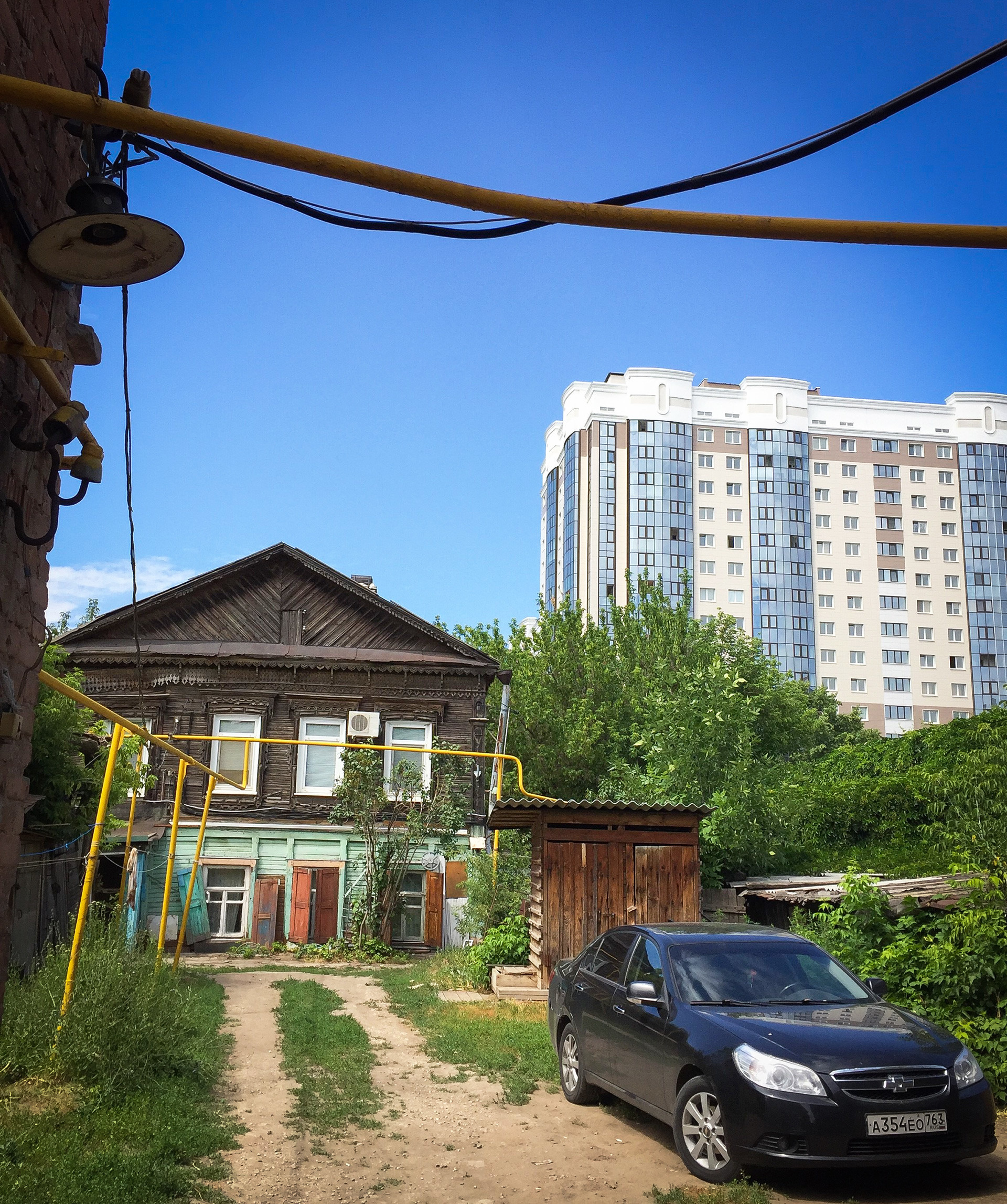 Hugh Willan
Samara itself is a surprisingly interesting and beautiful city. Having read nothing about the place beforehand, I didn't know what to expect but I open a tourist guide that one of the kind volunteers handed me the moment I arrived and I knew I was in luck. So what'll it be... visit Soyuz 1, the very rocket that blasted Mr. Gagarin into the cosmos? A stroll along the Volga? Perhaps something a little more Soviet... an enormous monument to the Soviet space program and the first hydroelectric power plant? That'll do.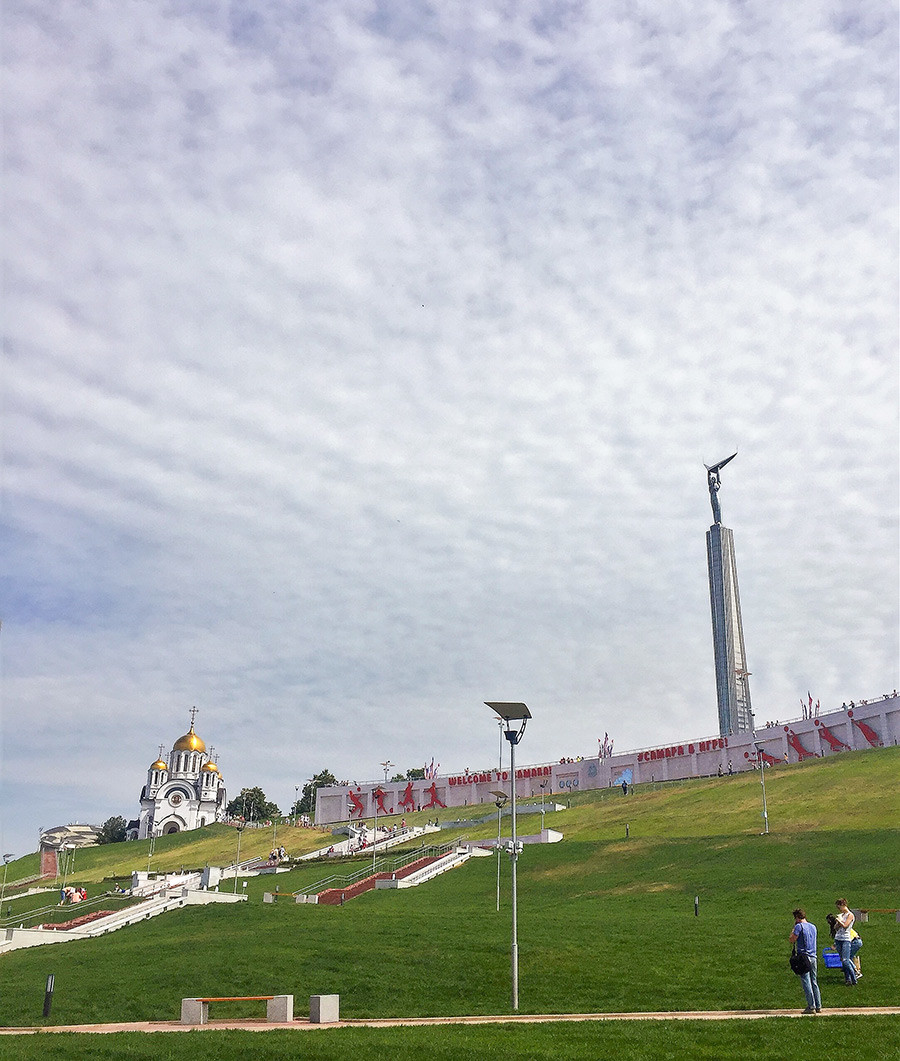 Hugh Willan
Samara's dusty roads are lined with charming wooden houses that Ivan the Terrible might have recognized but they are dwarfed by modern flats behind them. I make my way along to the monument and find that it is even more impressive than I had anticipated. It towers over the embankment on top a gentle slope that leads to the river. Not far from that great testament to scientific progress shines a beautiful church that looks up at the steel superman with crooked eyebrow and suspicion.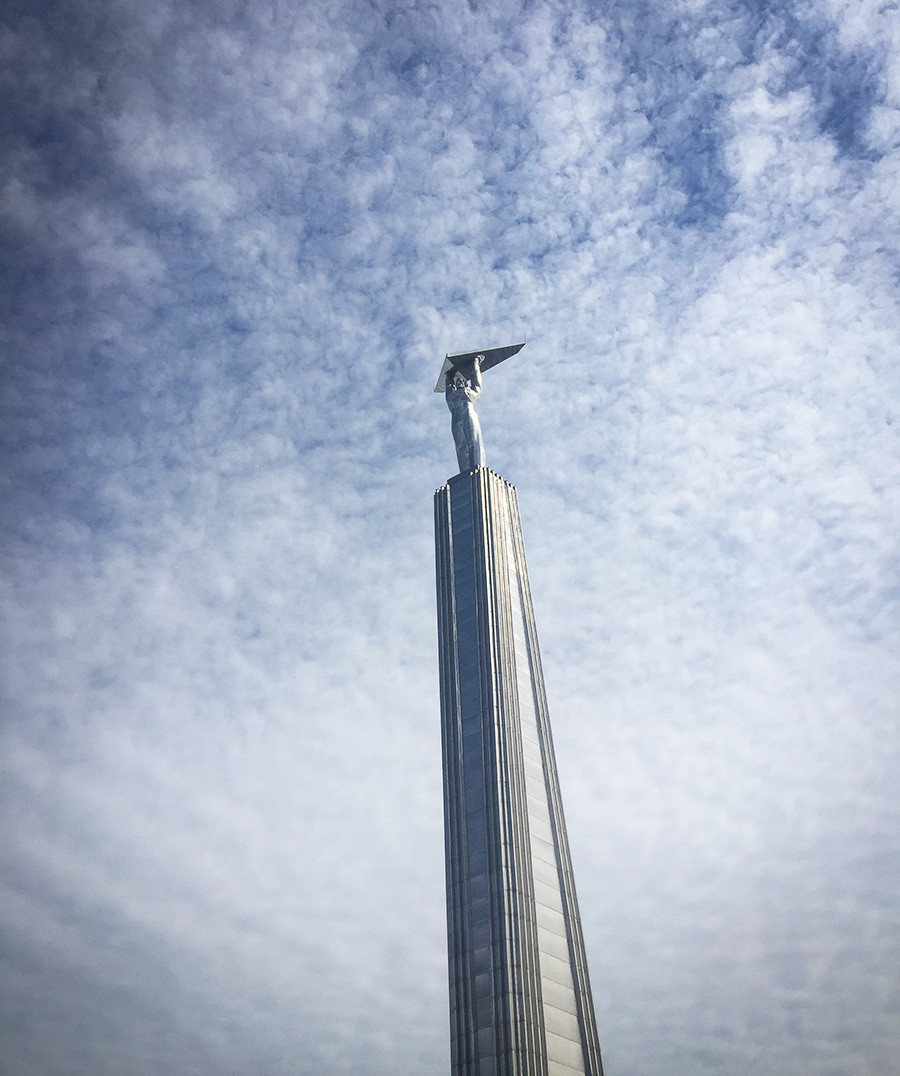 Hugh Willan
My tour is interrupted by a bleep from my telephone. Time to meet up with the other fans so it's back to football mode. Soon the sound of English football fans tells me I no longer need my map and I settle down into a relaxed space of white shirts, suncream, and laughter. Quietly confident seems to be the general attitude - but still weary.
Charity walk to a space station
Shuttle to the station and into a very civilised parade of fans. "What's this? It feels like we're on a charity walk," my friend remarks. He's right but the atmosphere starts to bubble as we snake through the turnstiles and into the stadium. From the outside the stadium is more like a space station (appropriate for a town so proud of its cosmic past) but the inside is an explosion of colour. The stands are so steep that fans in their jerseys look more like nesting birds in fancy dress on a cliff. Our tickets aren't in the same place. "Do you think it'll be alright if we sit together?" my friend asks. "No problyem" replies a friendly Russian, "stadiyum not fool."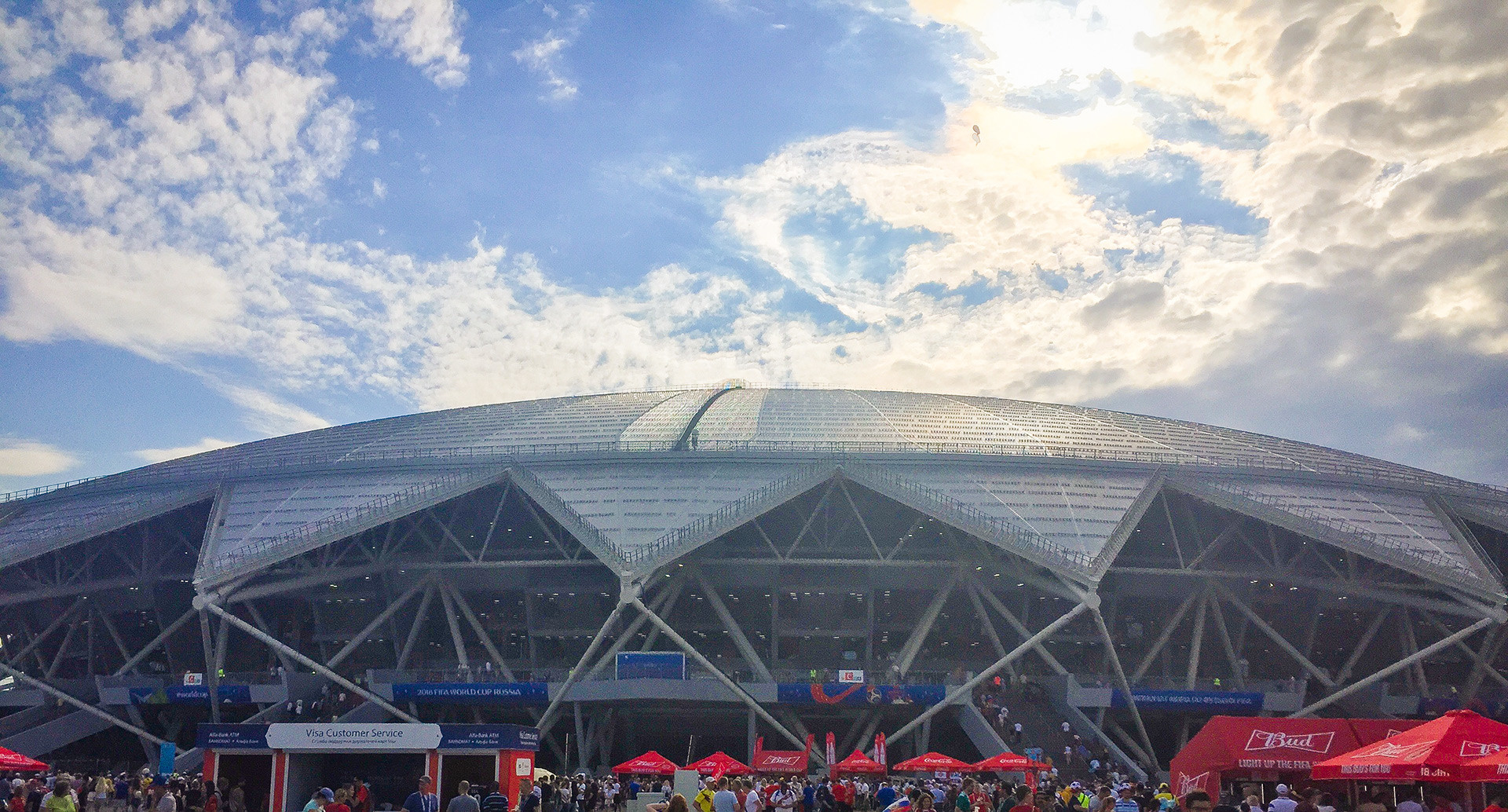 Hugh Willan
"MAGUIRE!!! 1-0 England!" The delight and the mania from the main group of English fans makes us jealous as we look down from our perch. We agree that we'll sneak down and join them for the second half.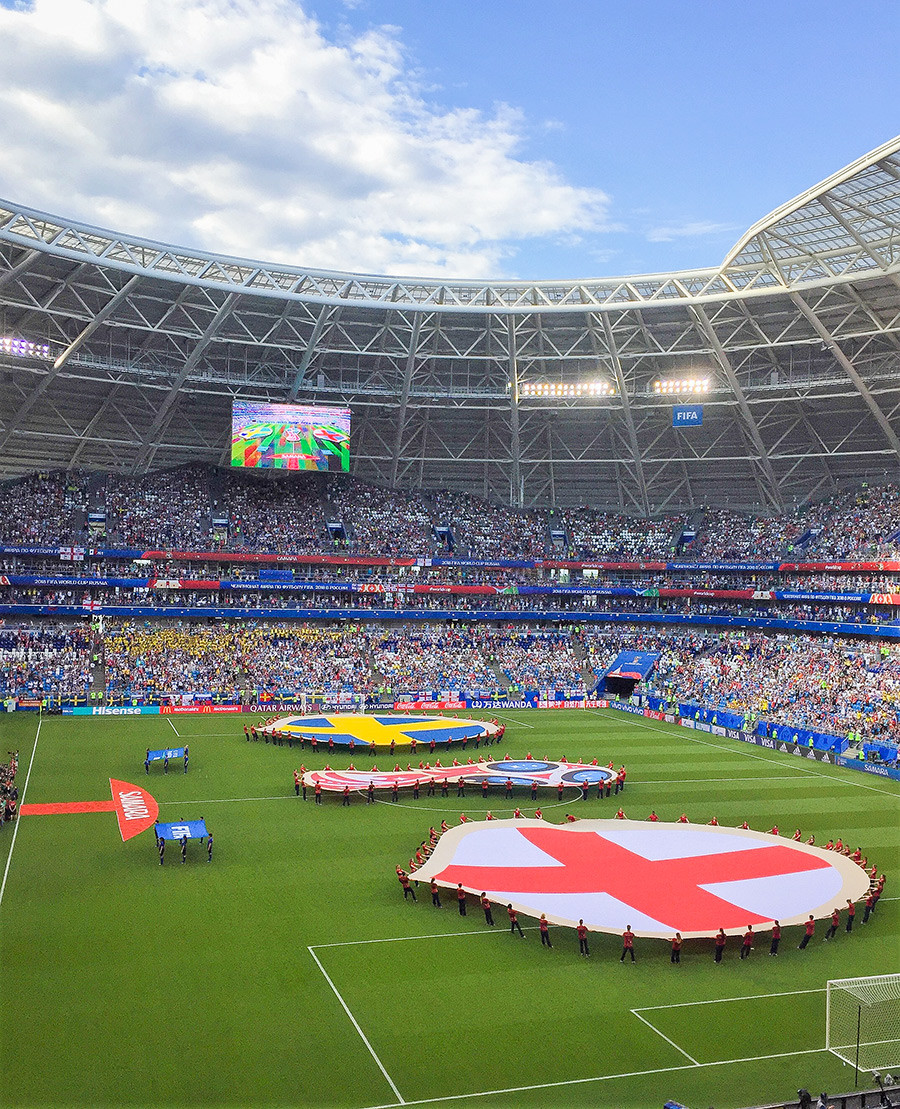 Hugh Willan
"You cannot steend here, you must retyorn to your seats!" How many England fans lied to those kind stewards that day? "Someone has taken my seat!" or "my friend's got my ticket!" Each lie accompanied by a vague finger into the mayhem. The stewards are annoyed but they are still smiling and, I think, secretly enjoying the madness.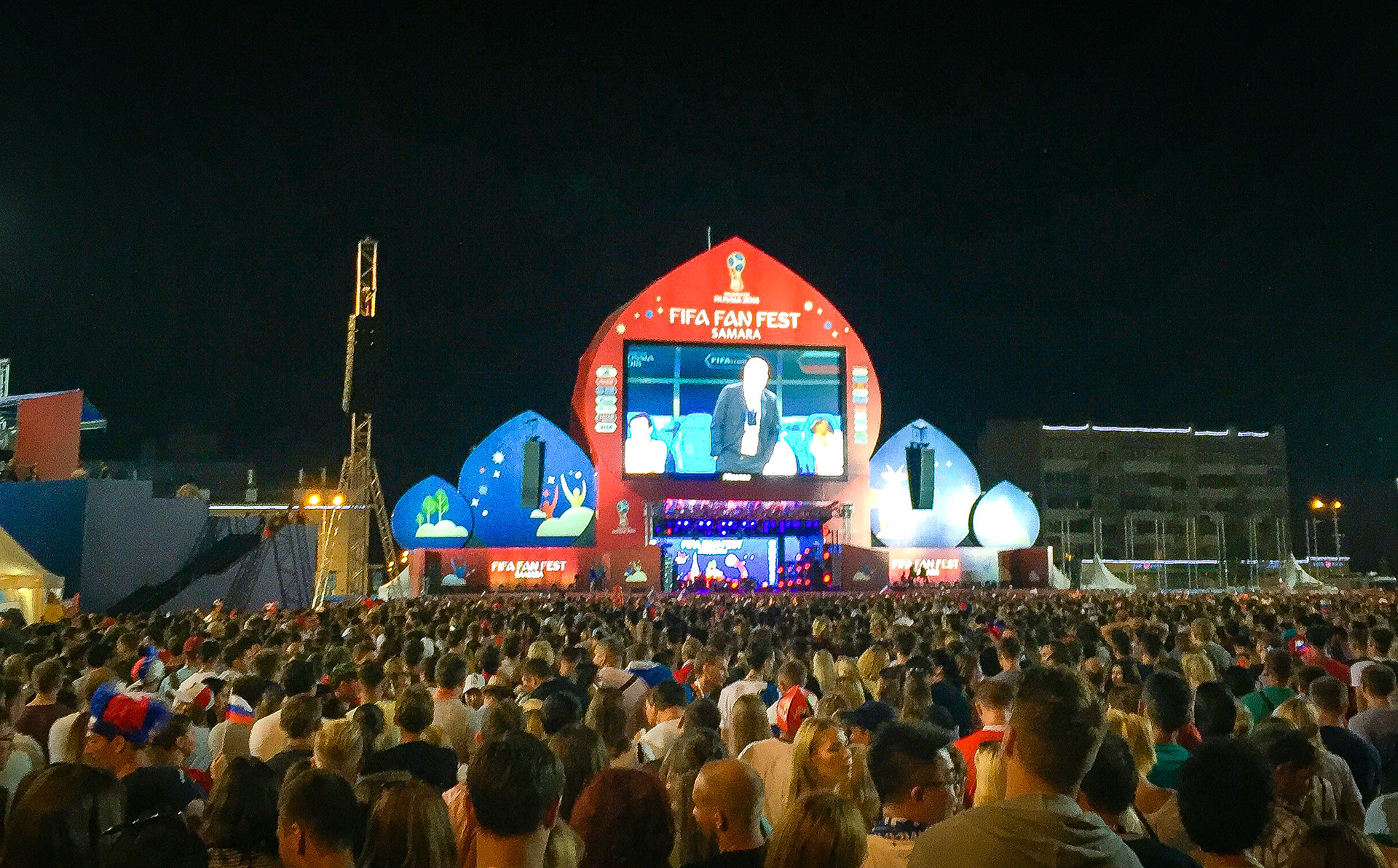 Hugh Willan
"It's comin' home, it's comin' home," we all chant hopefully.
The only disappointment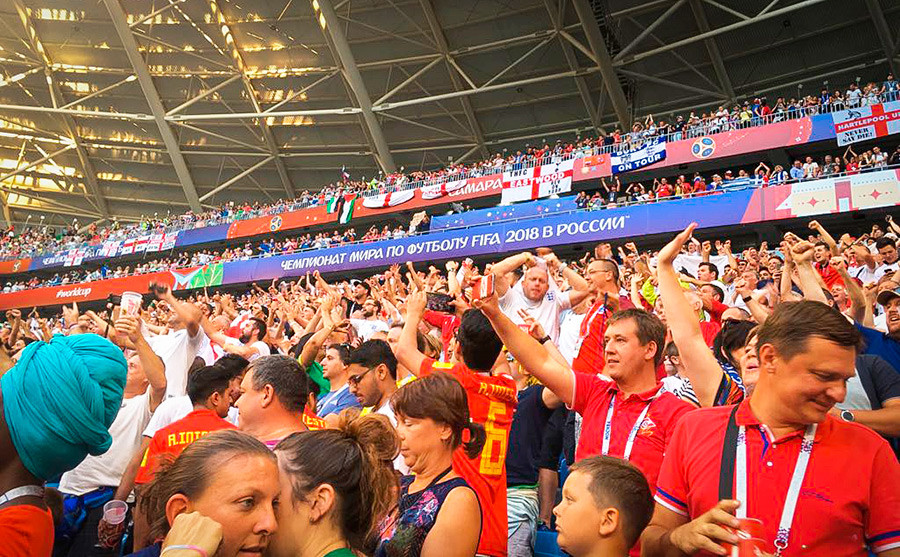 Hugh Willan
"GET IN!" someone shouts into my ear... 2-0. The England fans behind the Swedish goal erupt again, glasses of beer rocket into the air, strangers hugging strangers, hoarse voices and sweat. We've done it. A semi-final, the World Cup, Russia! The party goes on right to the final whistle before we leak out of the stadium. "How on Earth are we going to get back to the center?" the question is answered as an army of white buses appears on the horizon.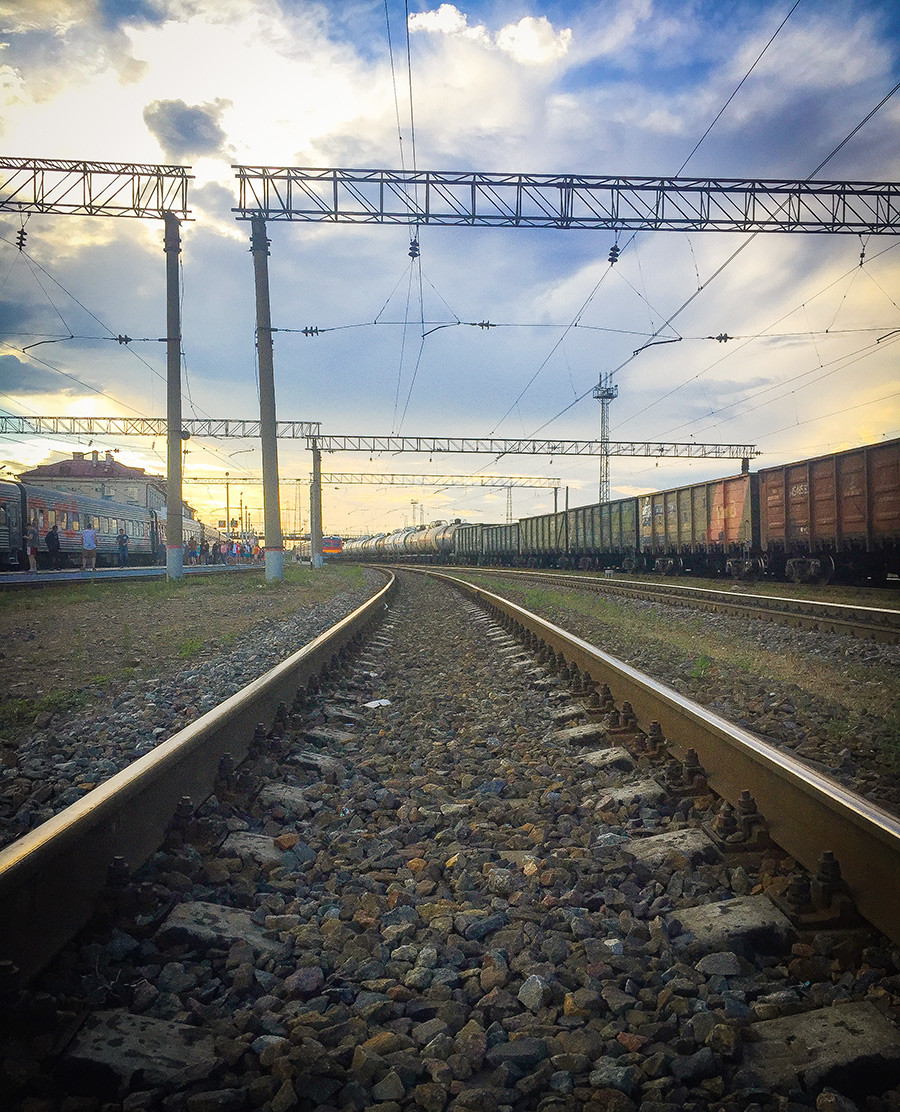 Hugh Willan
The only disappointment came in the evening - another memorable Russian game ends agonisingly on penalties and the hosts crash out of their already fantastic tournament. Around 50,000 Russians stunned into silence before a touching cry of "Ro-see-ya!" rings out and all join in... "Ro-see-ya! Ro-see-ya! Ro-see-ya!"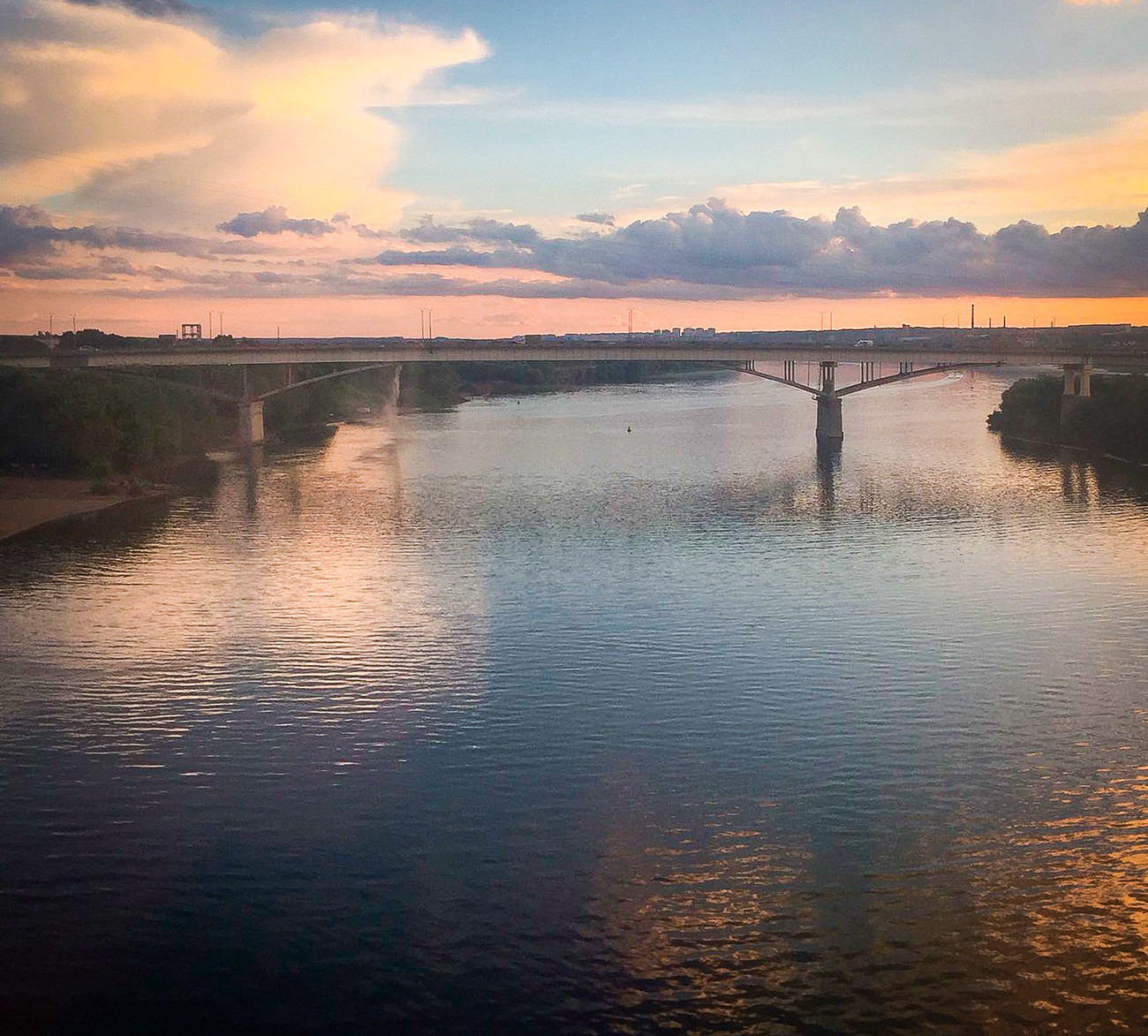 Hugh Willan
Finally, we filter back to the train station. Happy and tired the cabin is already full of snoring before the train lurches forward. England's going to Moscow!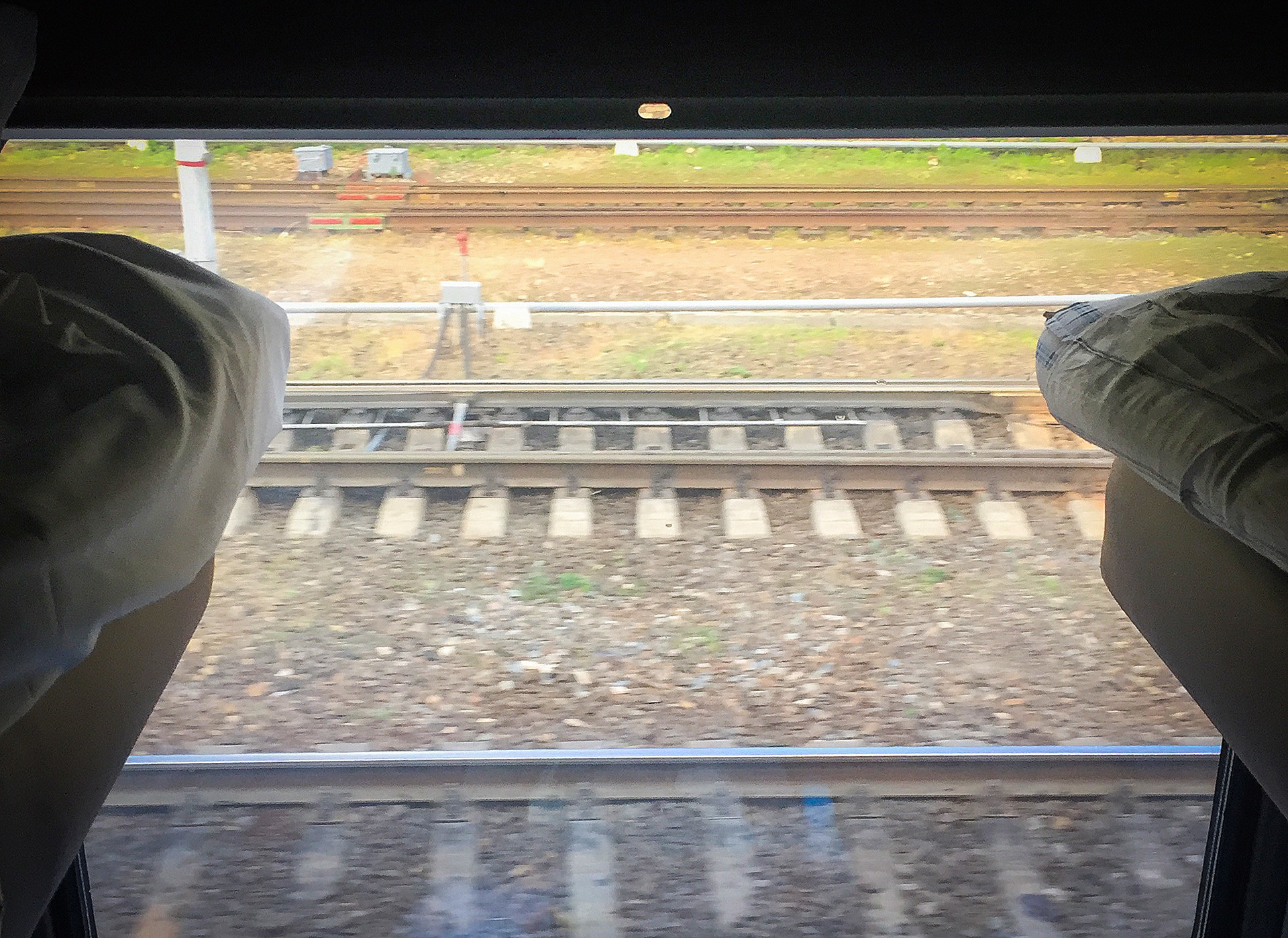 Hugh Willan
I say the only disappointment was that Russia lost but that isn't entirely true. In almost every conversation the fact that so few English fans were there was mentioned. "Only the brave!" we had joked as we jostled through the smiling faces of welcoming Russians earlier that day, some shouting "Kharry Keyne!" with thumbs up. We all hope that back home many more will see through the exaggeration from the British press and make it out here to show their support. So many Nicks from Cleethorpes, Barrys from Burton-on-Sea, Sams from Ipswich... How they'd love to be here as well. Whatever happens next, thank you Russia, you've been fantastic.
If using any of Russia Beyond's content, partly or in full, always provide an active hyperlink to the original material.