What will foreign football fans take home from Russia?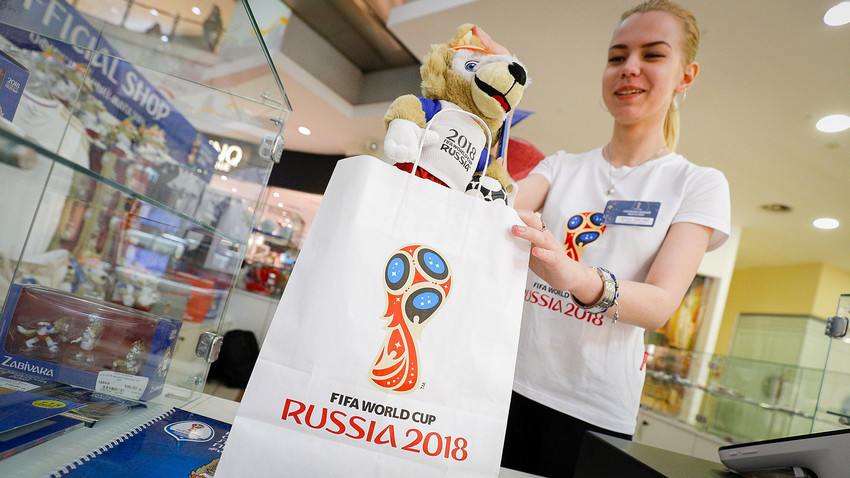 While some guests choose traditional 'matryoshka' dolls and 'ushanka' hats, others invest in tattoos and entertainment.
Probably one of the most widely loved sports – football – is currently one of the most effective tools for uniting thousands of people from across the world.
Russia as a venue of this massive gathering has surprised foreign guests and many of them have fallen in love with the country and its people.
To remember this unique experience and celebrate the fun they've had, fans are buying up souvenirs and even getting Russia-themed tattoos.
Souvenirs in demand
According to Visa, the official partner of FIFA, foreign guests have been spending $50-60 a day during the first five days of the World Cup in Russia, with the big spenders concentrated in Moscow, St. Petersburg and Sochi.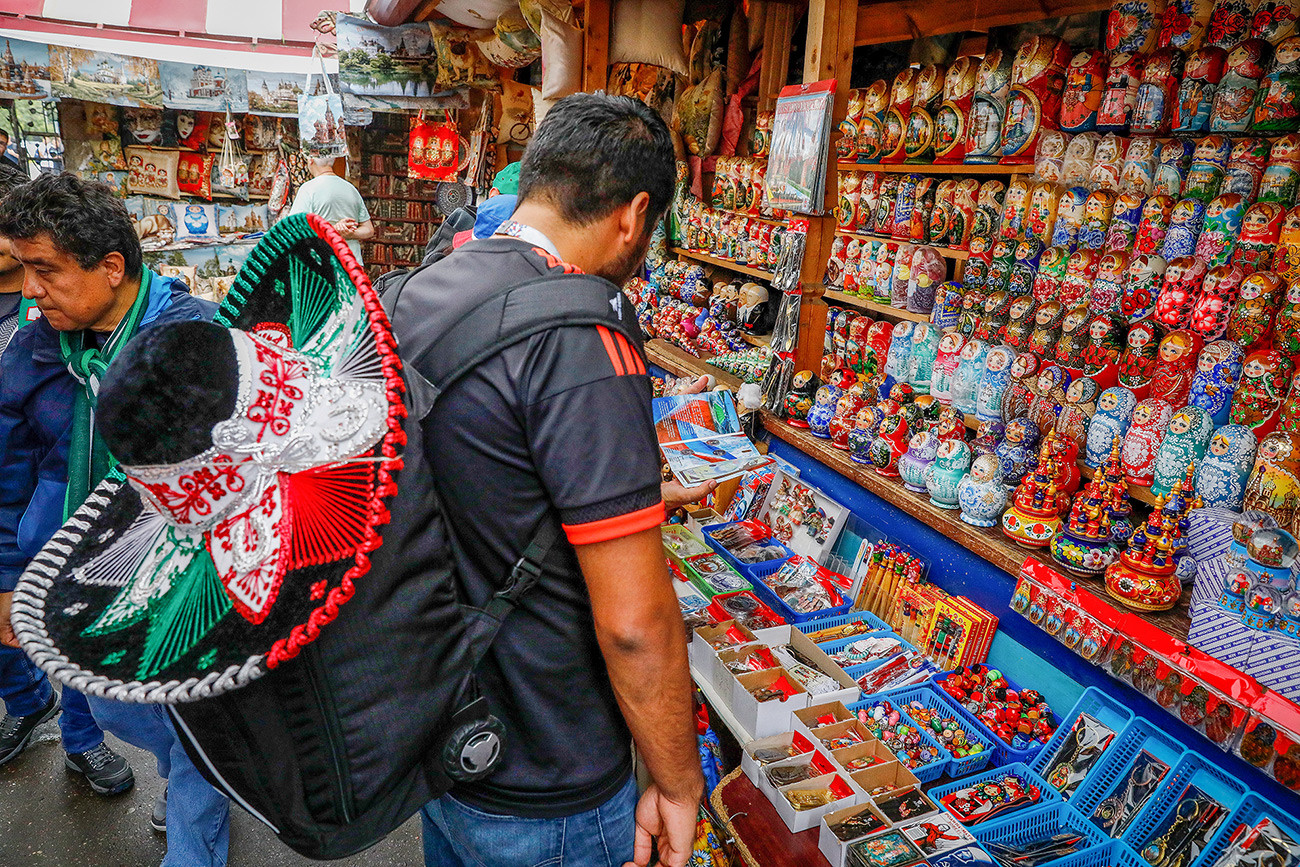 "I've already spent 15,000 rubles ($237) on souvenirs, but I've bought an ushanka hat anyway," a football fan from Mexico reveals (link in Russian).
And he is not alone. While there is certain demand for things like valenki boots, the Telstar official match ball, Russian chocolate and jam, there are clear leaders in popularity among foreign fans. The ushanka hat, as well as matryoshka dolls and Zabivaka (the World Cup official mascot) toys, are the most popular choices among tourists this year, a recent poll by the Tvil.ru accommodation booking website shows. (link in Russian)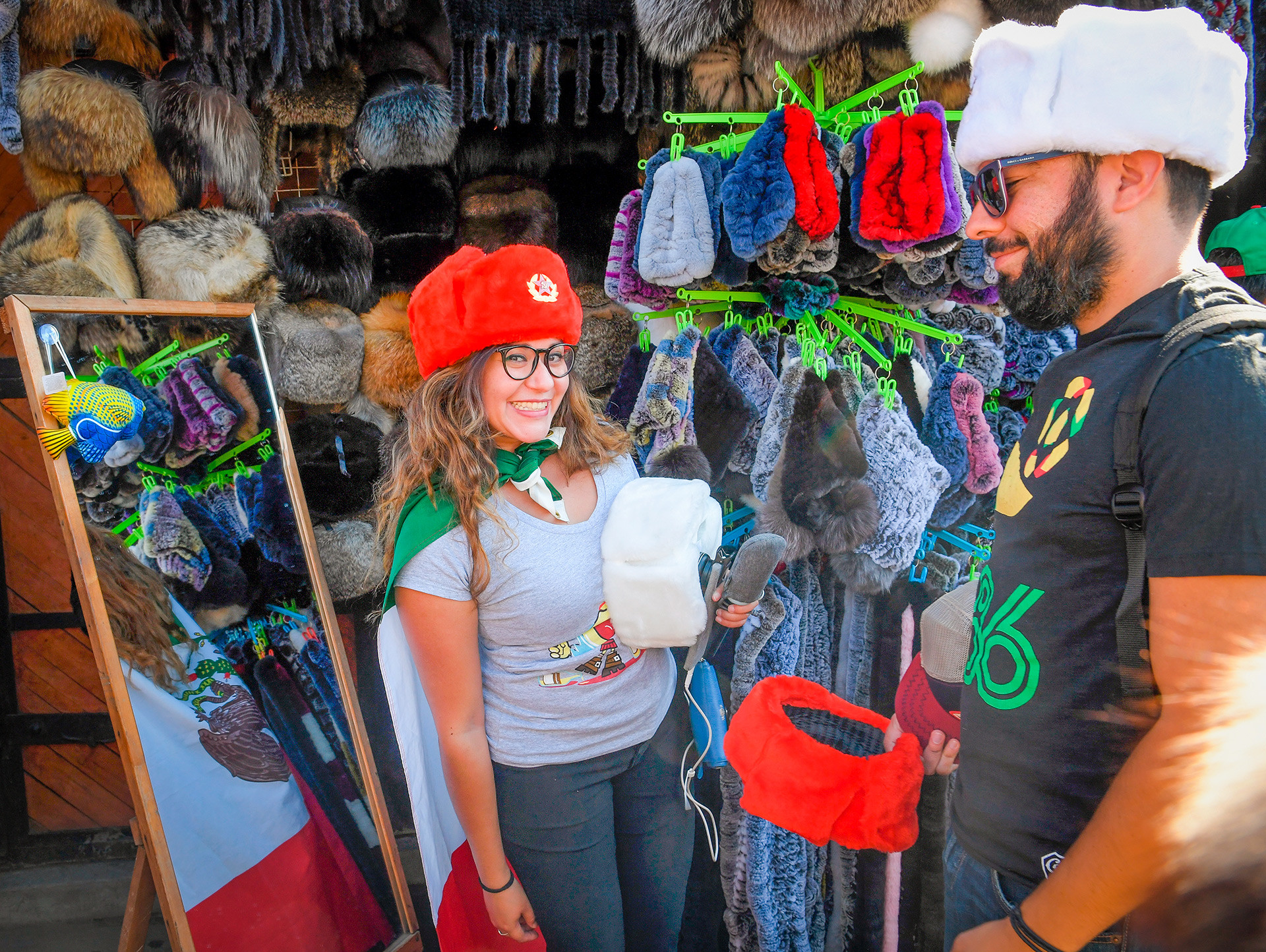 Vladimir Vyatkin/Sputnik
"We have amber and jewels, of course, but matryoshka dolls are in huge demand. Foreigners buy them in industrial volumes," says Yelena, an employee of a souvenir shop in Kaliningrad. "We don't remember when we last had so many matryoshka dolls sold in such a short time." (link in Russian)
"Inked" for life
There are also those that want their memory to have a more lasting value. World Cup and Russia-themed tattoos are already a hot trend in tattoo studios in Moscow, St. Petersburg and other host cities.
"Business is good. About three to four foreigners are coming in every day to get a tattoo, mostly featuring World Cup symbols," says Alexander Sypkin, owner of the Dragon studio in downtown Moscow. "It's become a true trend. Those who do not have time to finish the images are even planning to come back after the tournament is over to enjoy the country more and let our artists complete their work." (link in Russian)
"I get tattoos in different countries and cities. I did my first one in my native Mexico, the second – in New York, the third – in Las Vegas and now I am getting one in Moscow. Plus, here they do tattoos of really good quality and at decent prices," says Vincente who got a tattoo of Zabivaka on his arm. (link in Russian)
"I want to have a tattoo to mark my trip to Russia with friends," says a young Brazilian-Colombian woman who got a map of Russia tattooed in the colors of her native countries. "Me and my friend got the same tattoos on the same part of our body to remember our time here." (link in Russian)
What else?
It does not only end with tattoos and souvenirs. Some tourists are buying local Russian staples like grechka [buckwheat] and others are opting for experiences and fun.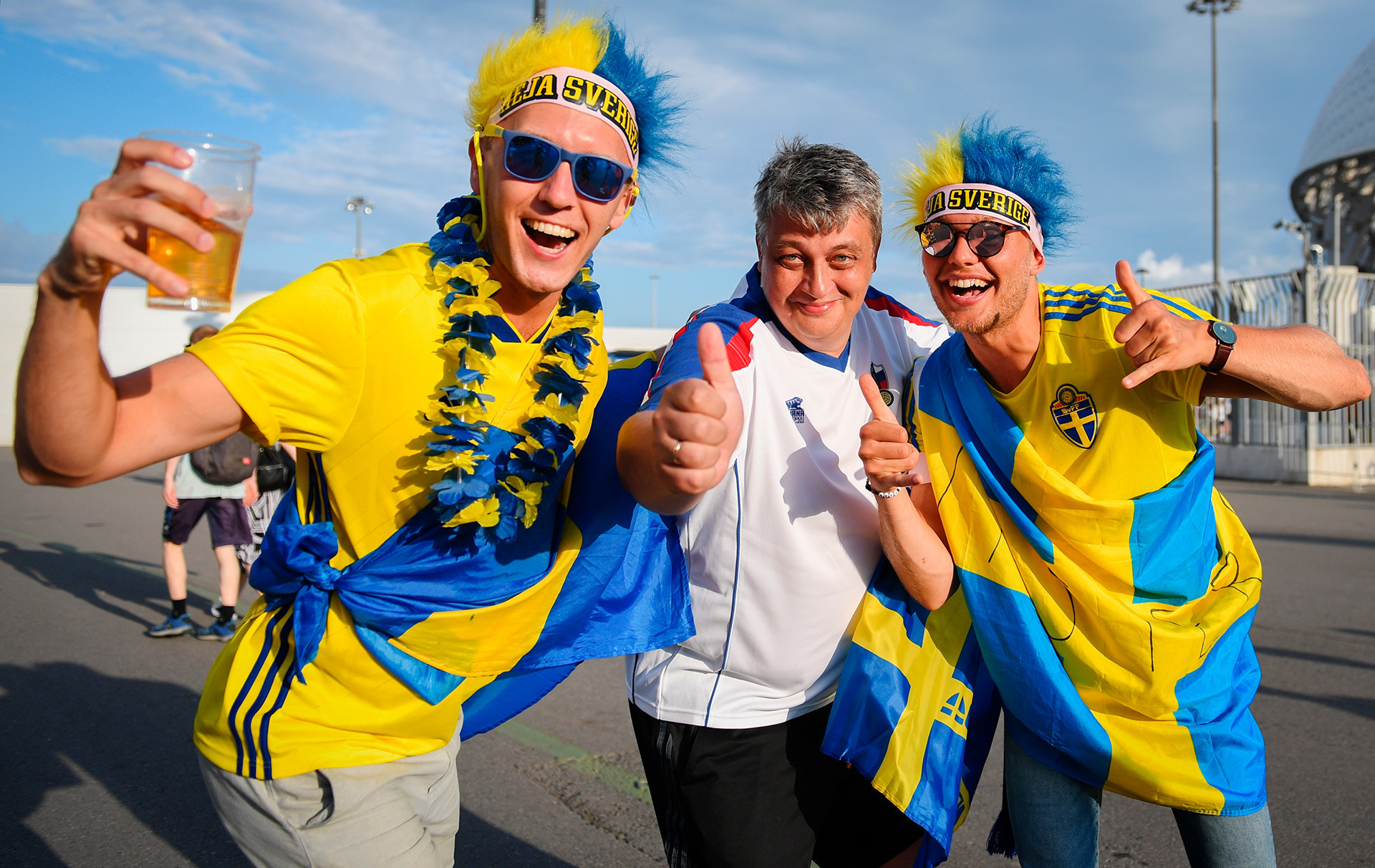 Nina Zotina/Sputnik
While some things like asking street musicians to play a favorite song, getting a tour around the city or buying up all the beer in Nizhny Novgorod (the Swedes did it) might require a certain investment, other things like mass singing or dancing with Russian beauties come at no charge at all. And what are these moments if not the best memories that will last a lifetime?
If using any of Russia Beyond's content, partly or in full, always provide an active hyperlink to the original material.