5 biggest Russian sh*tstorms of 2018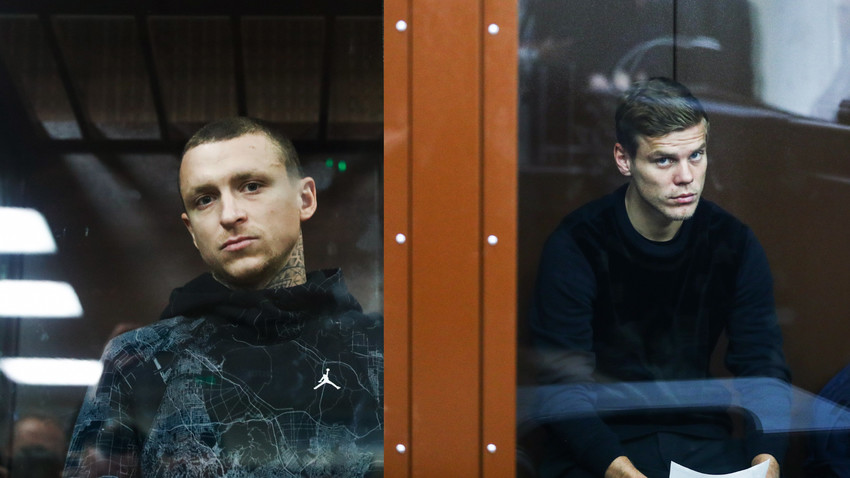 Alexander Kokorin and Pavel Mamaev.
Artyom Geodakyan, Mikhail Tereshchenko/TASS
These stories went viral – but not in a good way.
1. Footballers beat governmental official with a chair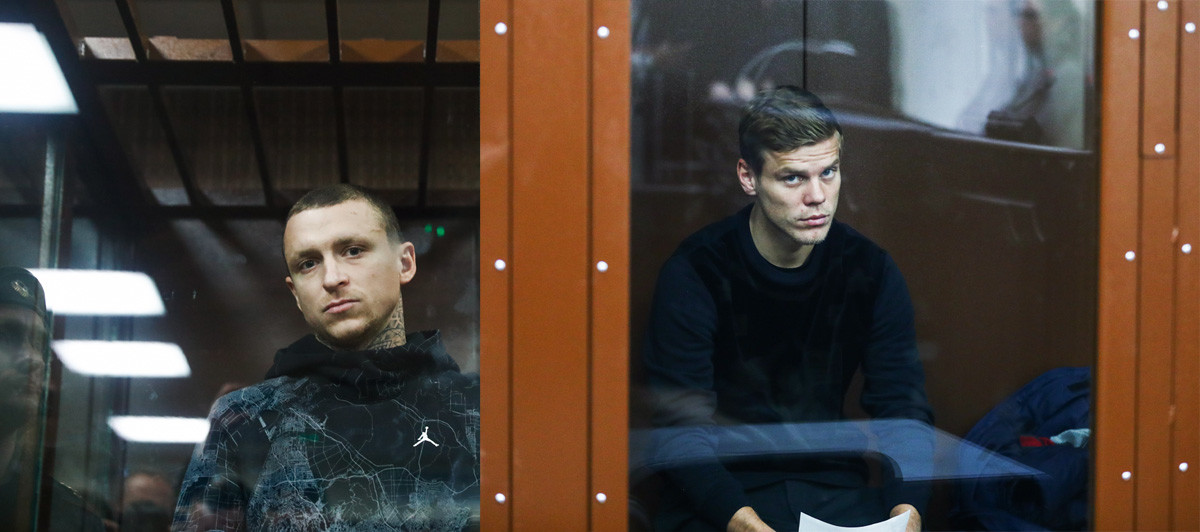 This year all Russia went football-crazy as the World Cup came to the country, and generally, it was magnificent. Unfortunately, later two men reminded everyone that Russian football is not always pretty. In October 2018 national team players Alexander Kokorin and Pavel Mamaev went on a violent bender. First, they beat up a driver whom they met at a parking spot and then hit a governmental official in a café with a chair!
The public outrage was unprecedented: people were already fed up with extremely rich footballers' escapades. Now Kokorin and Mamaev are in the slammer until February when they will tried in court under battery charges.While some think it's a bit too much for such behavior, others believe they deserve it.
2. Designer uses the N-word publically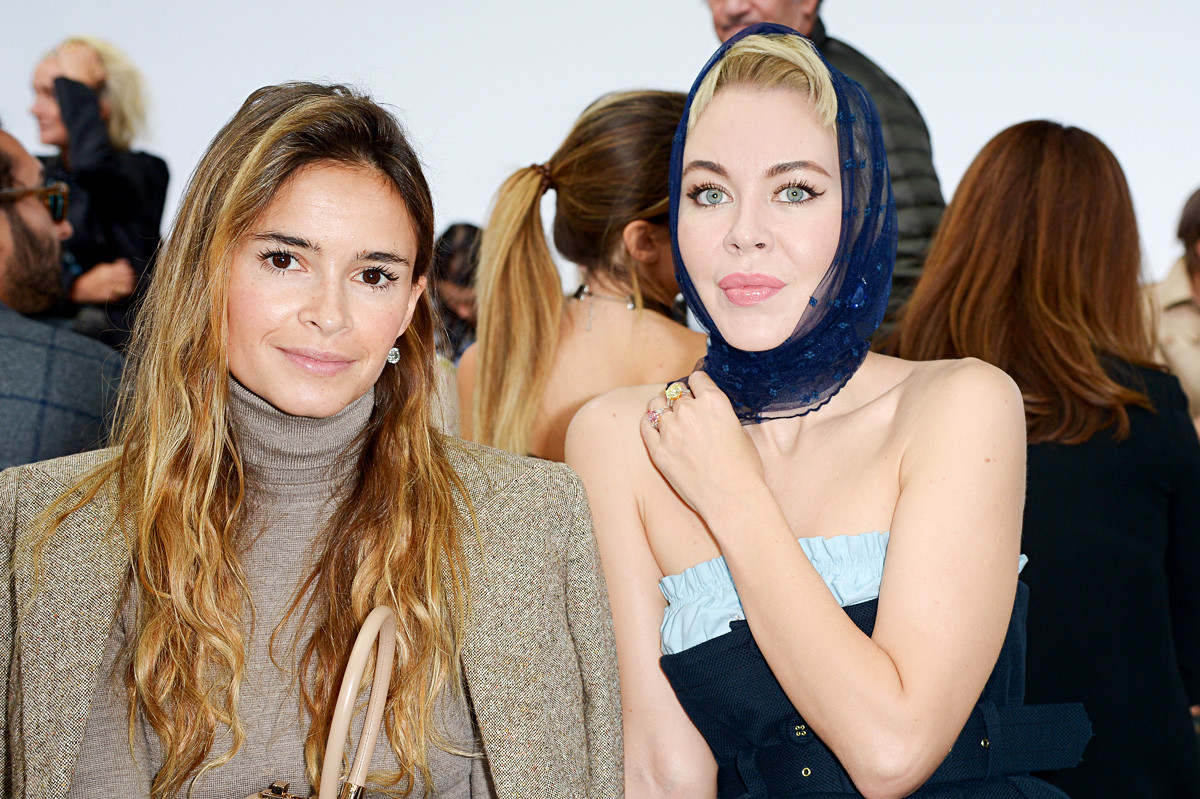 Ulyana Sergeenko and Miroslava Duma.
Getty Images
Russians are not always great with political correctness. In January Ulyana Sergeenko, a Russian designer, sent her friend, digital entrepreneur Miroslava Duma, an invitation to a presentation in an envelope labeled "To my n****s in Paris." She just wanted to make a reference to the song by Kanye West and Jay-Z but you can imagine what started when Duma posted this on Instagram…
Many people went mad, calling Sergeenko and Duma racist and ignorant. They both apologized, though so the public beheading is off. Hopefully.
3. Men slut-shame women during the World Cup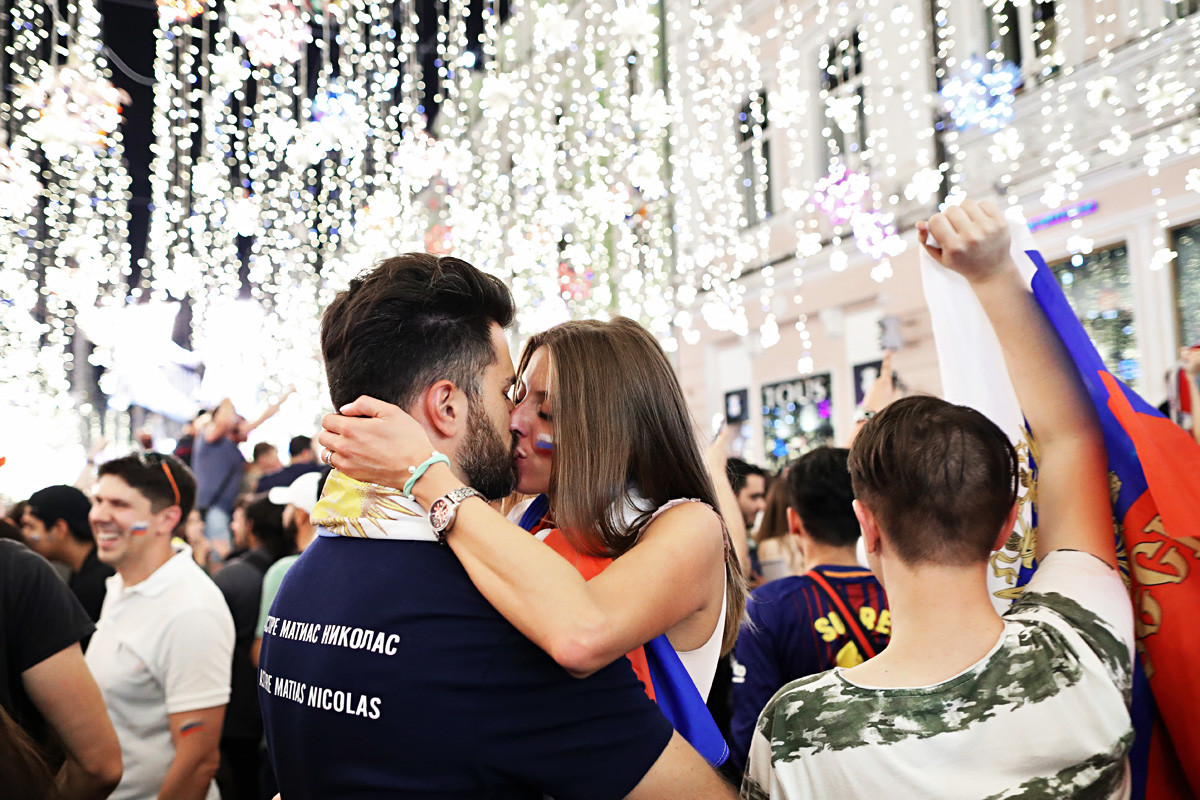 Ilya Pitalev/Sputnik
This one was nasty. The World Cup came to Russia this summer – fortunately, Kokorin and Mamaev didn't play and no one was hit with a chair on the pitch – and foreigners flooded Russian cities. Of course, friendships and relations a little steamier than friendships were made, many tourists definitely won some hearts. But not everyone was happy about it.
It started with several lawmakers warning Russian women about how dangerous it can be to have an affair with a foreigner – then, hundreds of angry men shamed women for "disgracing Russia," calling them "whores." Thank God, it didn't go further than moaning on the Internet, with our wonderful women reminding everyone that it's no one's business but their own when it comes to who they sleep with.
To read this story in detail, click here.
4. Journalist has sex with silicone doll imagining it's his ex; she publicly denounces him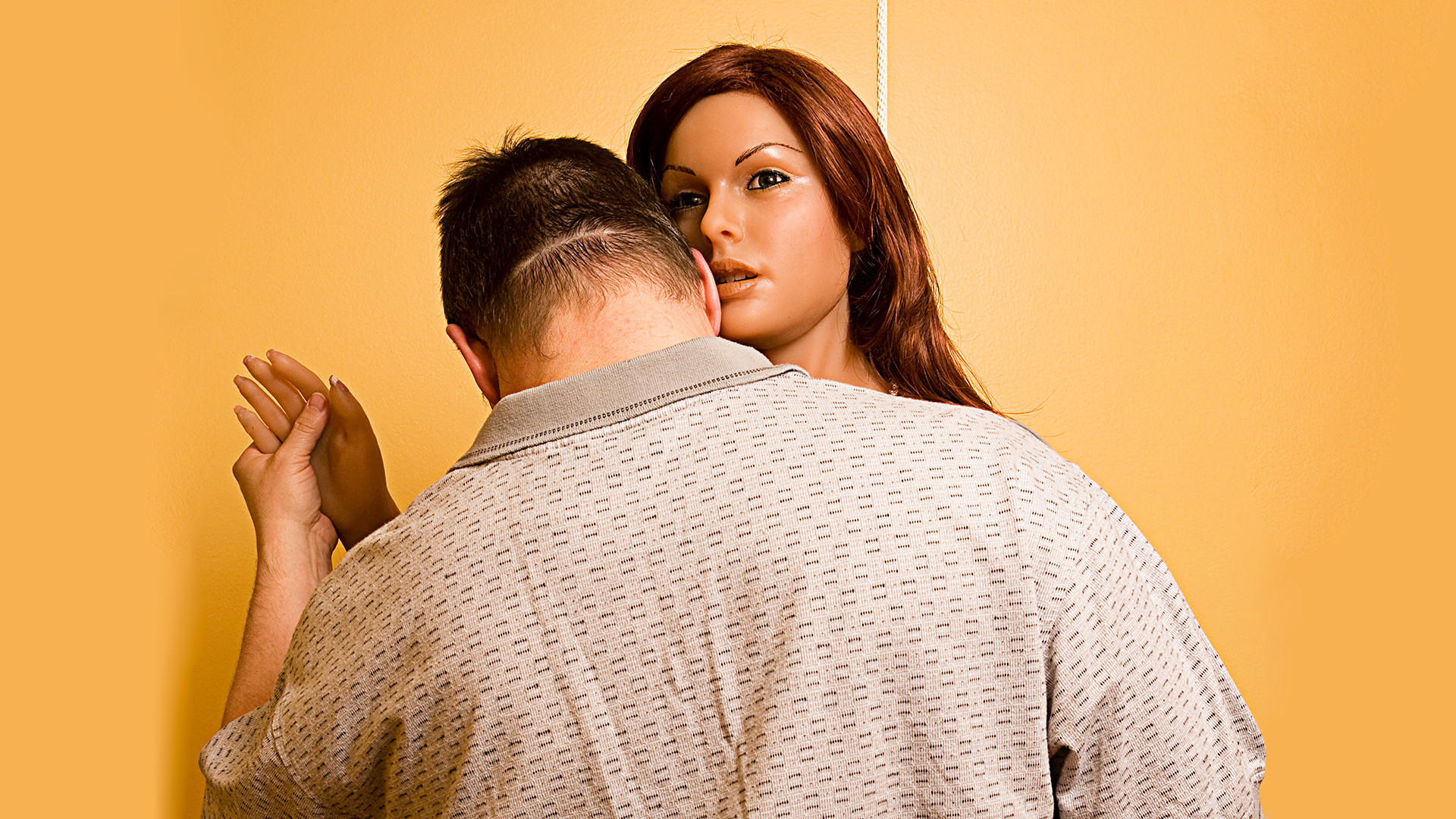 Getty Images
Okay, nothing in this story is decent so we won't even try to make it look good. So, one company opened a "legal brothel" in Moscow using silicone dolls instead of prostitutes – trying to hype it up, they invited journalists to come and test the joint out. At least two big federal media outlets – Lenta.ru and The Village – sent correspondents to… well, have sex with dolls and write about it. Pure gonzo.
The Village's reporter wrote that his experience with the cold, lifeless doll was so bad he had to open photos of his ex in his cell phone and masturbate in order to finish his mission. The article was published anonymously yet several hours later one of the writer's colleagues wrote that she was "the ex" from the article, and she felt humiliated and appalled. Disgusted with the story, readers started discussing the ethics of referring to the ex… until it all was forgotten.
For more details, read the full article.
5. IKEA makes a (possibly) sexist ad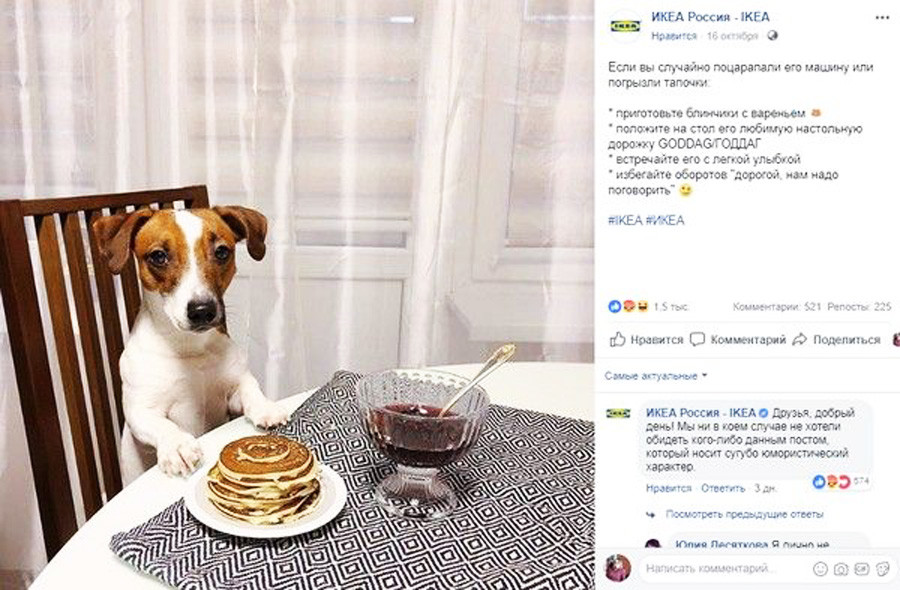 This year IKEA Russia made a joke that was considered inappropriate by some people – the company posted a photo of cute, guilty-looking dog in front of a plate of pancakes next to this caption:
"If you scratched his car or ate his slippers unintentionally, here's what you should do…
- make him jam pancakes;
- lay it out on his favorite tablecloth (here goes the brand name) from IKEA;
- avoid the words "darling, we need to talk"
At first it looks like a funny joke about a dog but many women found it repulsive, claiming it compared dogs to women, and, therefore, women to dogs. "You compared at least 50% of your target audience with dogs, you are sexist and stupid! I hope you suffer big losses!" wrote one of the offended. IKEA deleted the post and apologized.
Happy New Year, and let's hope there will be even more stupid and insane stories in 2019!
If using any of Russia Beyond's content, partly or in full, always provide an active hyperlink to the original material.