'New Russians' and the coolest places to meet them in the U.S.
Samovar, a legendary Soviet-style restaurant in New York, is going bankrupt. The once famous venues on Brighton Beach still attract an older crowd, but it seems that most people who immigrated to the U.S. in late 90s have all but disappeared. Where are all the "new Russians"?
"It looks like Russians are getting more powerful," a friend of a friend shocked me with an observation at my housewarming party on the Upper East Side. As much as I wanted to attribute this comment to my stellar pies, I asked for clarification, just to make sure I wasn't dealing with another case of anti-Russian bias courtesy of the U.S. media.
"Well, recently I've been meeting so many of you guys, who are successful entrepreneurs or managers," she said. I looked around. My own guests were living proof: a female CTO of a growing tech company, a filmmaker who just finished his new documentary, an architect building skyscrapers around the globe, a journalist working for one of the top blockchain publications in NYC and a young entrepreneur in her mid-20s, who built her business from scratch and now manages a team of 65 people.
The "old Russia" - or the way Americans imagined Russia, with its gloomy and dark Soviet places, where the sounds of accordion tear your soul apart - is disappearing. "New Russians" coming to the U.S. are dynamic, driven and educated: they have no time for nostalgia. But where can you find them?
A 104-year-old church in San Francisco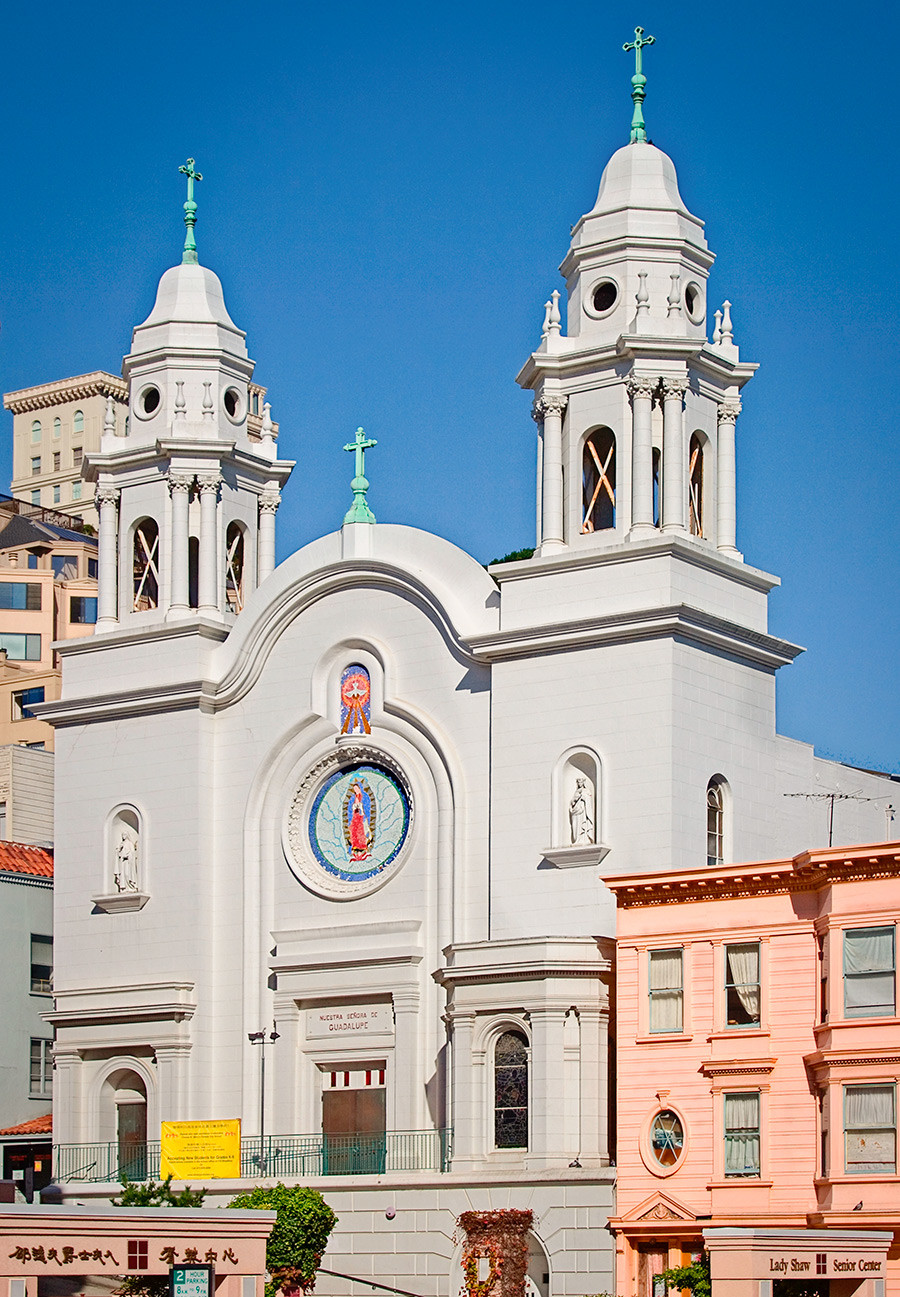 A couple of years ago a group of Russian investors gave an extreme makeover to the former Our Lady of Guadalupe Church to convert it into an event center for thought leaders. The company behind the reconstruction, GVA Capital, spent $7 million on reconstruction.
Today the church is a meeting place for investors, developers and any Russians in the business of innovation. Pavel Cherkashin, the co-founder of GVA Capital, is using it to host networking events and hackathons. The venue is now known as "Hack Temple," and if you're looking for Russian tech investors, that's probably the best place to find them.
Mari Vanna restaurant in New York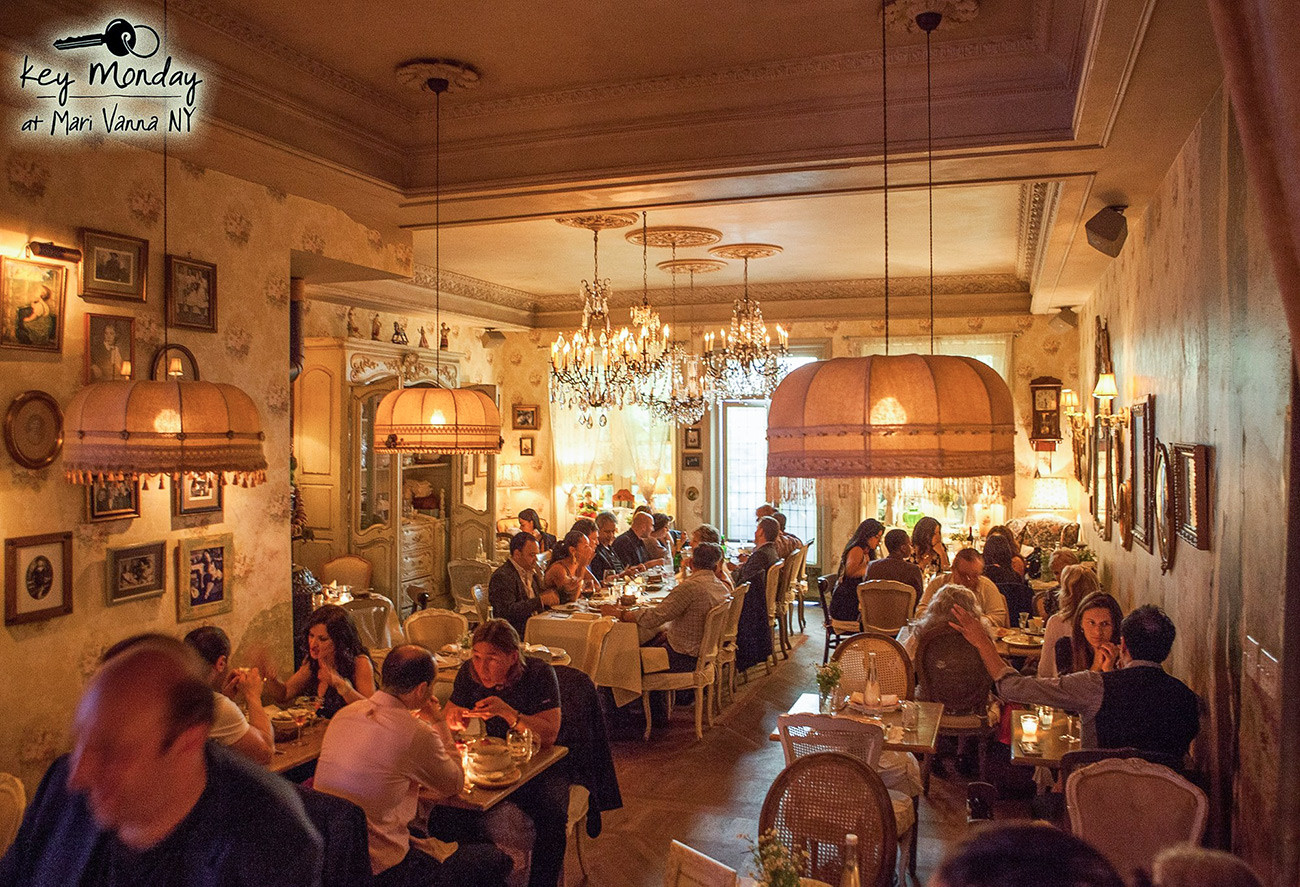 For an outsider, Mari Vanna in Gramercy is an ordinary restaurant with warm Soviet-style decor and relaxing music. But on Mondays, sometimearound8pm, it turns into a party spot for Russian-speaking professionals. Investment bankers, artists, developers and models mingle by the bar as ordinary people rush home to get ready for a tough week of work.
"I come here every Monday," said Chris, a former U.S. military officer, in broken Russian. He is trying to learn the language and using every opportunity to practice. After leaving the military, he said, he had too many questions, such as - "Is the enemy really an enemy as they taught us?" Hanging out in Mari Vanna opened him up to the truth: the scary Russians are more interested in their infused vodka than war.
Tech accelerators around the country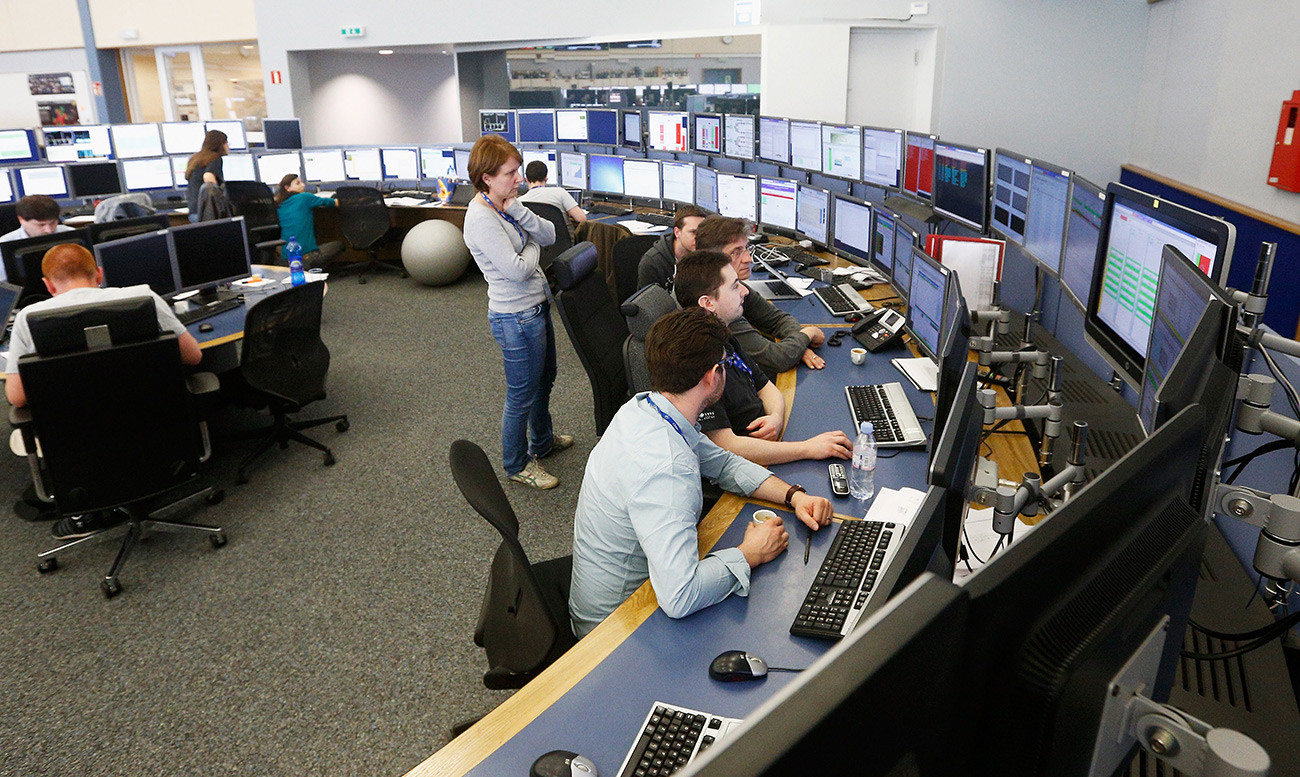 Getty Images
From 500 Startups to Y Combinator, you can find Russian-speaking startup founders pretty much in every accelerator in the U.S. Starta Accelerator in the heart of New York, probably, welcomes the largest number of Russian tech entrepreneurs every year.
The program brings promising startups to the Big Apple, teaches their staff to overcome cultural differences, funds and helps themgaintraction in the U.S. The accelerator hosts loads of pitch sessions and networking events where you can meet founders from many countries of the former Soviet bloc. Although most of them are Russian speaking, many comefrom other countries, such as Ukraine, Belarus, Poland or Estonia.
A very culture-centric real estate company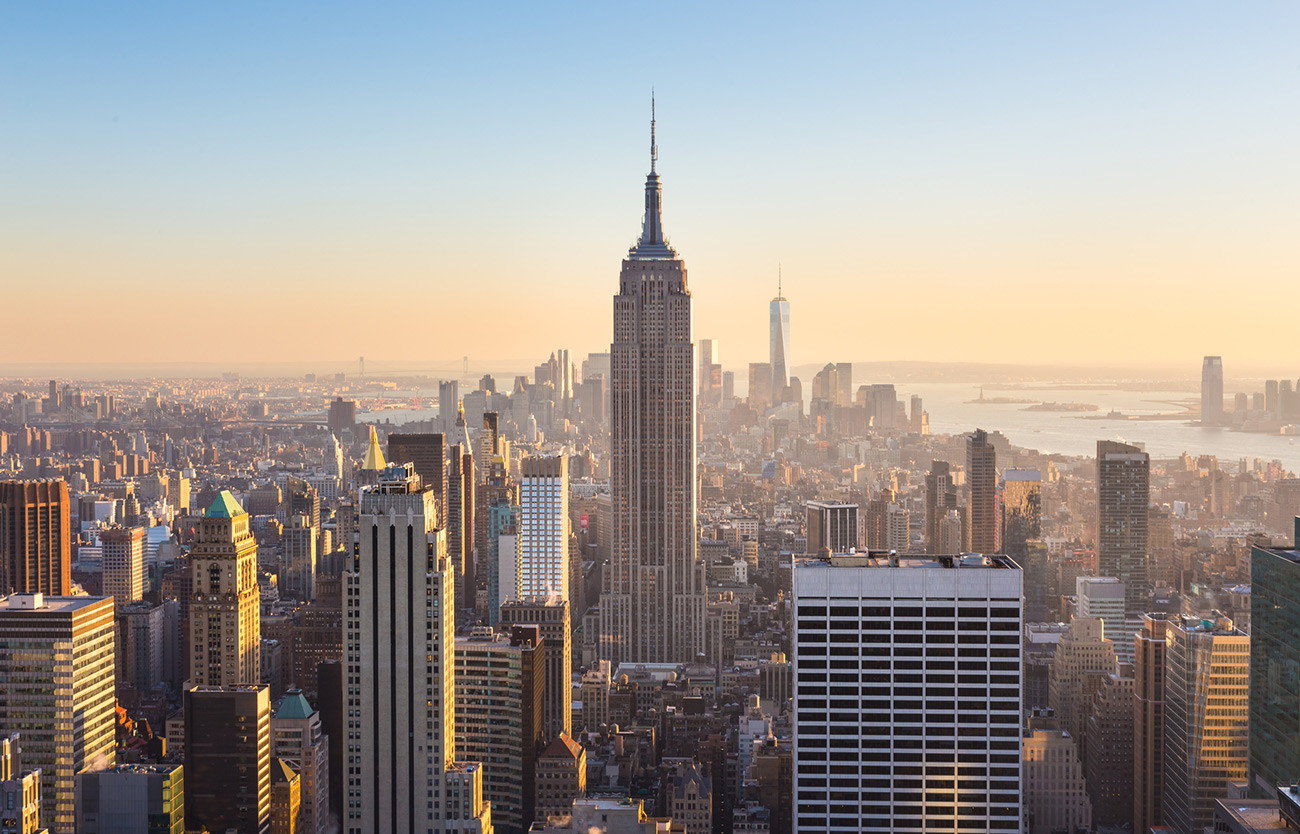 Legion Media
New York-based Verus Real Estate on the Upper West Side is a boutique real estate investment firm by day and a networking space for the Russian community by night. The company, founded by Anya Levitov, a Russian emigre herself, often hosts artists, such as Borish Grebenshikov - one of the "founding fathers" of Russian rock music, and Demyan Kudryavtsev - a poet, media manager and a former executive at Kommersant, the first independent newspaper in Russia.
Alexandre Gertsman Contemporary Art Gallery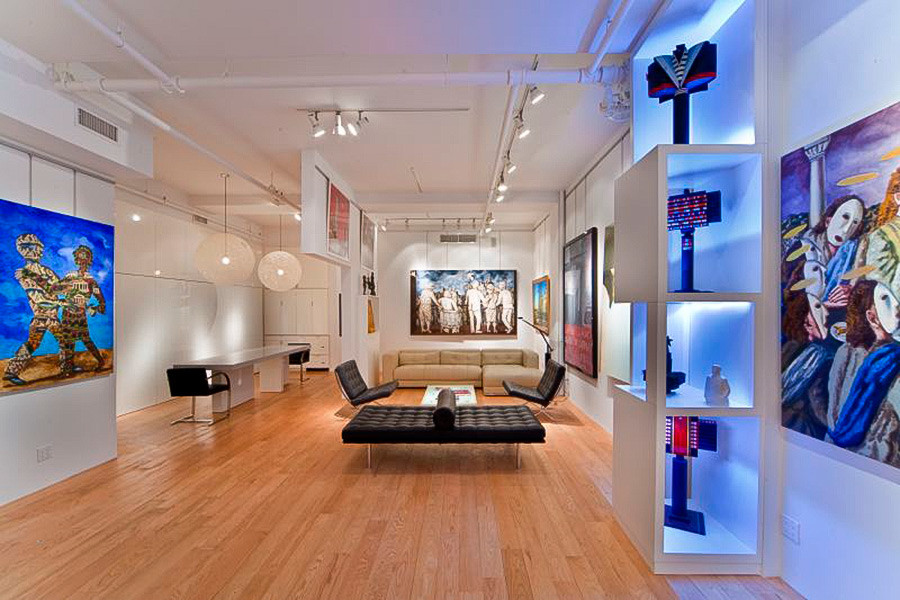 Alexandre Gertsman Contemporary Art Gallery
One of Manhattan's cultural spots, the Gertsman gallery is a popular place for the Russian creative community. The gallery's founder emigrated to the U.S. almost 26 years ago. His meteoric rise to the top of New York City's bohemian world started with washing street carts and selling pictures on the street.
The gallery is the center for the Russian-speaking intellectual elite, open to exploring controversial political topics. "I am beyond politics," Gertsman said in an interview. "Artists who exhibit in my gallery should be able to show how they feel. Sometimes I don't agree with their ideas, but I take the work anyway because that's the way it should be. Artists are allowed to express themselves, but art managers should be neutral."
If using any of Russia Beyond's content, partly or in full, always provide an active hyperlink to the original material.