Monumental disagreements: How Russia's fallen leaders are remembered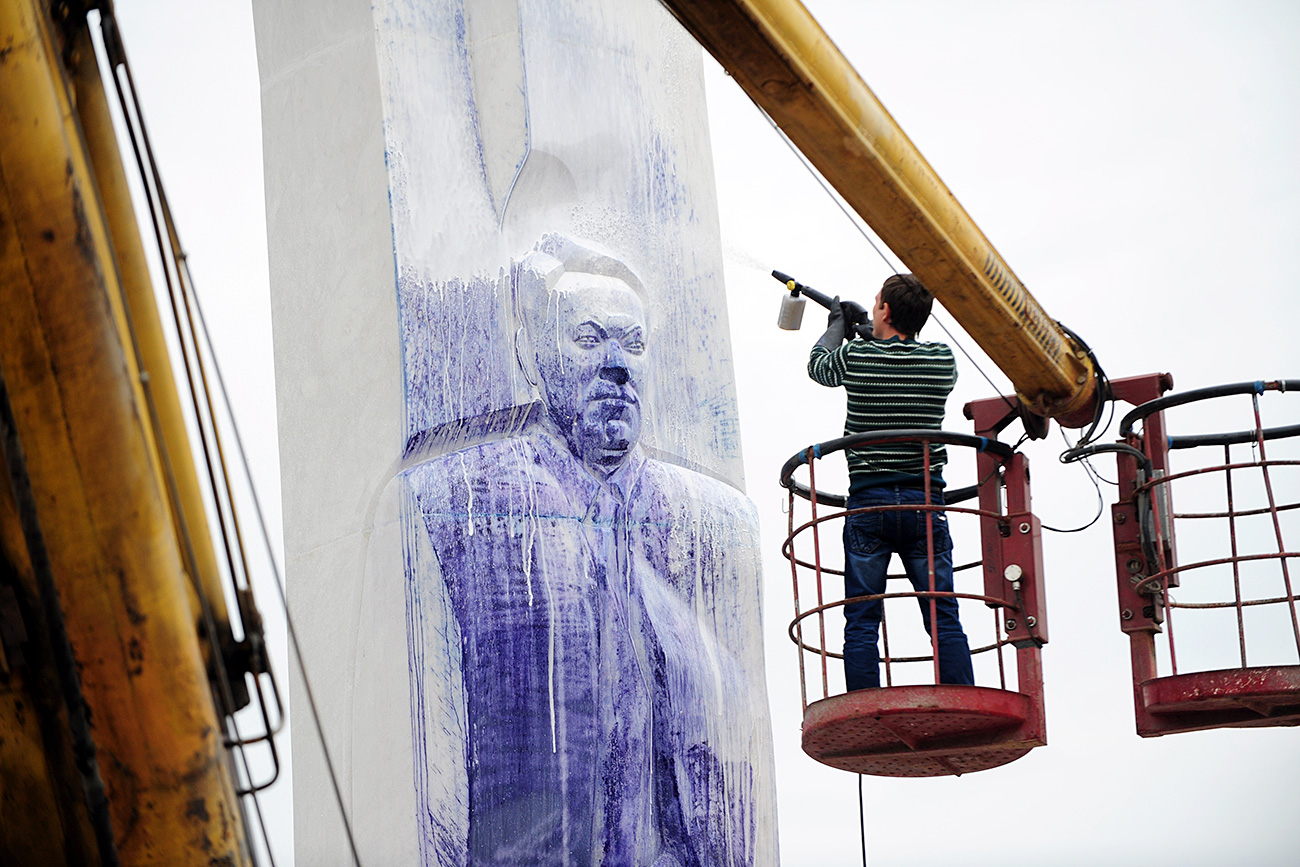 Cleaning the memorial to first Russian president Boris Yeltsin in Yekaterinburg partially destroyed and sprayed with paint.
Pavel Lisitsyn/RIA Novosti
In Siberia a man recently attacked a monument to Russia's last emperor, Nicholas II, with an ax. But the - tsar executed in 1918 - is not the only historical figure whose memorials have stirred up ill-feeling in Russia.
While Nicholas II, the last tsar of Russia shot by the Bolsheviks in 1918, is deeply respected by many in the country and even recognized as a saint by the Russian Orthodox Church - others refuse to venerate him. In fact, one person hates the late emperor so much that he attacked a monument dedicated to the ill-fated monarch with an ax in the city of Novosibirsk (2,811 km east of Moscow).
The angry axman struck the statue of Nicholas II and his son Alexei (also murdered in 1918) several times on Aug. 1 before police arrested him. He managed to damage Alexei's head before being stopped, but his motives remain unclear. Maybe he was just royally p***ed off!
Emperor vs. major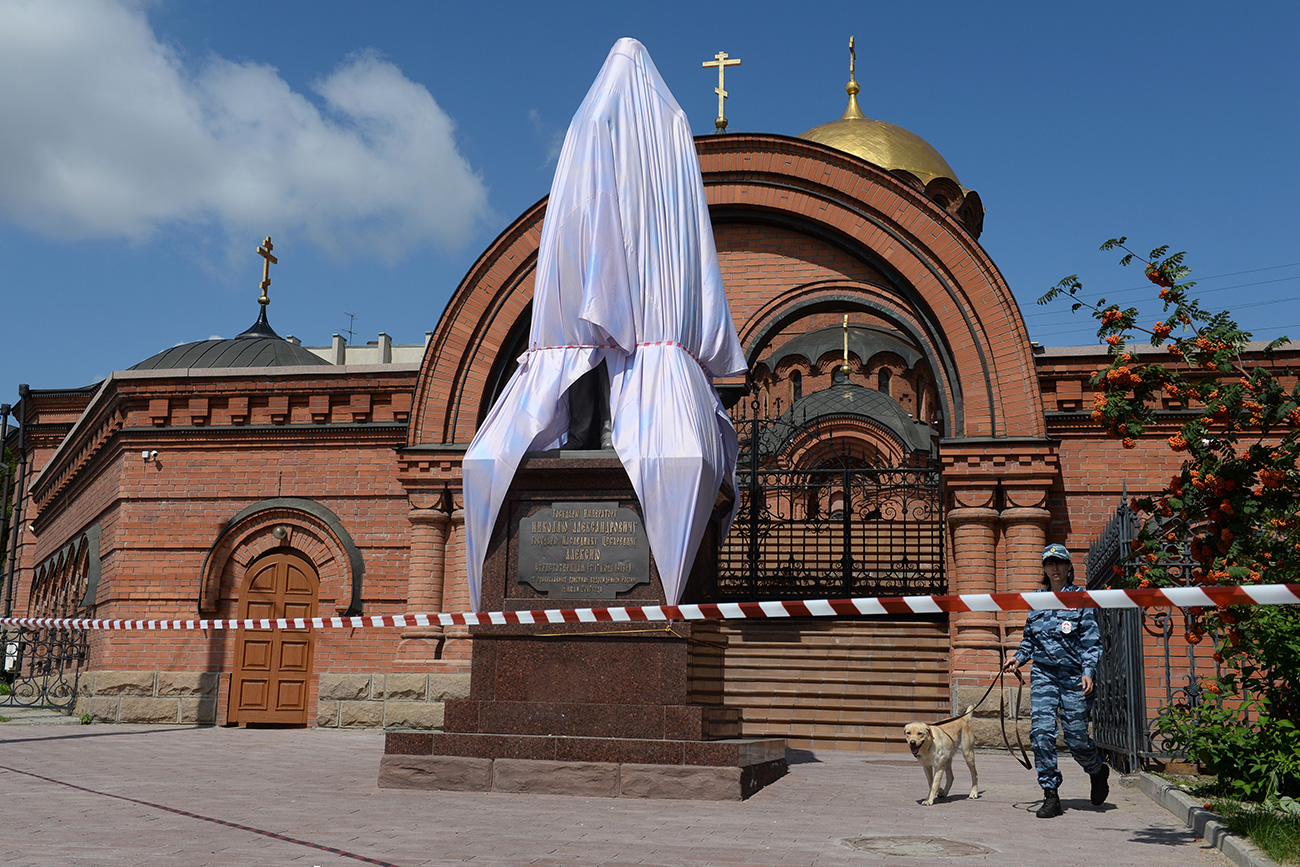 Novosibirsk, Russia. In the early hours of August 1, a local resident grabbed an ax and tried to smash a monument to Russian Emperor Nicholas II. / Alexandr Kryazhev/RIA Novosti
Nicholas II's monument was only erected last July next to a church. Locals hadn't been consulted by the authorities first and the city's mayor, Anatoly Lokot, who is a member of the Communist Party of Russia, had not approved the sculpture either - although he was powerless to prevent it.
"It's dangerous to make decisions that divide our society," Lokot stated. He also mentioned that he had been asked by some activists to install a monument to Joseph Stalin. The mayor admitted that Stalin was closer to him "ideologically" than the last tsar of Russia but knew inaugurating a monument to the man responsible for the Great Purge (1936-1938) would have stirred up even more controversy - so he refused the plan.
Stalin appears - and disappears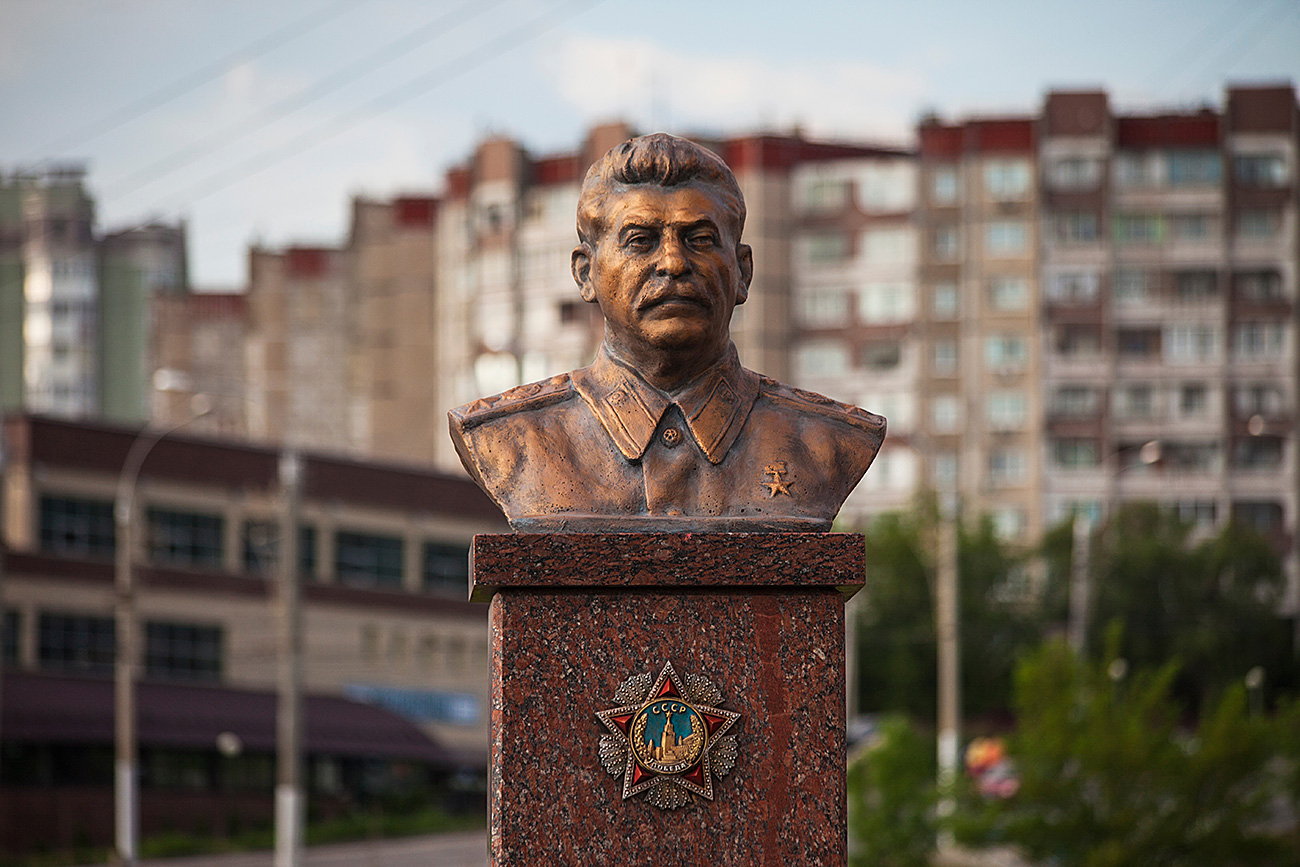 Joseph Stalin's monument in Lipetsk. / Legion Media
Lokot may have been thinking about the homage to Stalin in the city of Surgut (2,136 km east of Moscow) when he made his decision. Supporters of the late Soviet leader erected the statue on Sept. 15, 2016 but it didn't last long. The local authorities took it down after claiming it had been put up illegally.
However, people still took the opportunity to vent their anger during the monument's short life. Citizens daubed the statue located on the embankment of the Ob River in red paint to symbolize the blood of Stalin's many victims.
But Stalin's supporters remain defiant. Denis Hanzhin, leader of a group of Surgut citizens celebrating the controversial politician's life, believes he and his comrades will find another way to commemorate their beloved leader - although it remains to be seen how.
Monuments to the bloodiest Soviet leader appear in Russia from time to time but usually they're not supported by the state. Activists install them on private land where the authorities have no power to pull them down, but these makeshift statues still fuel anger among some sections of society - and in some cases spark actions. In 2015, a woman threw paint over a Stalin statue in Lipetsk (372 km south of Moscow), although it had been erected on land belonging to the local Communist Party's office.
To be (erected) or not to be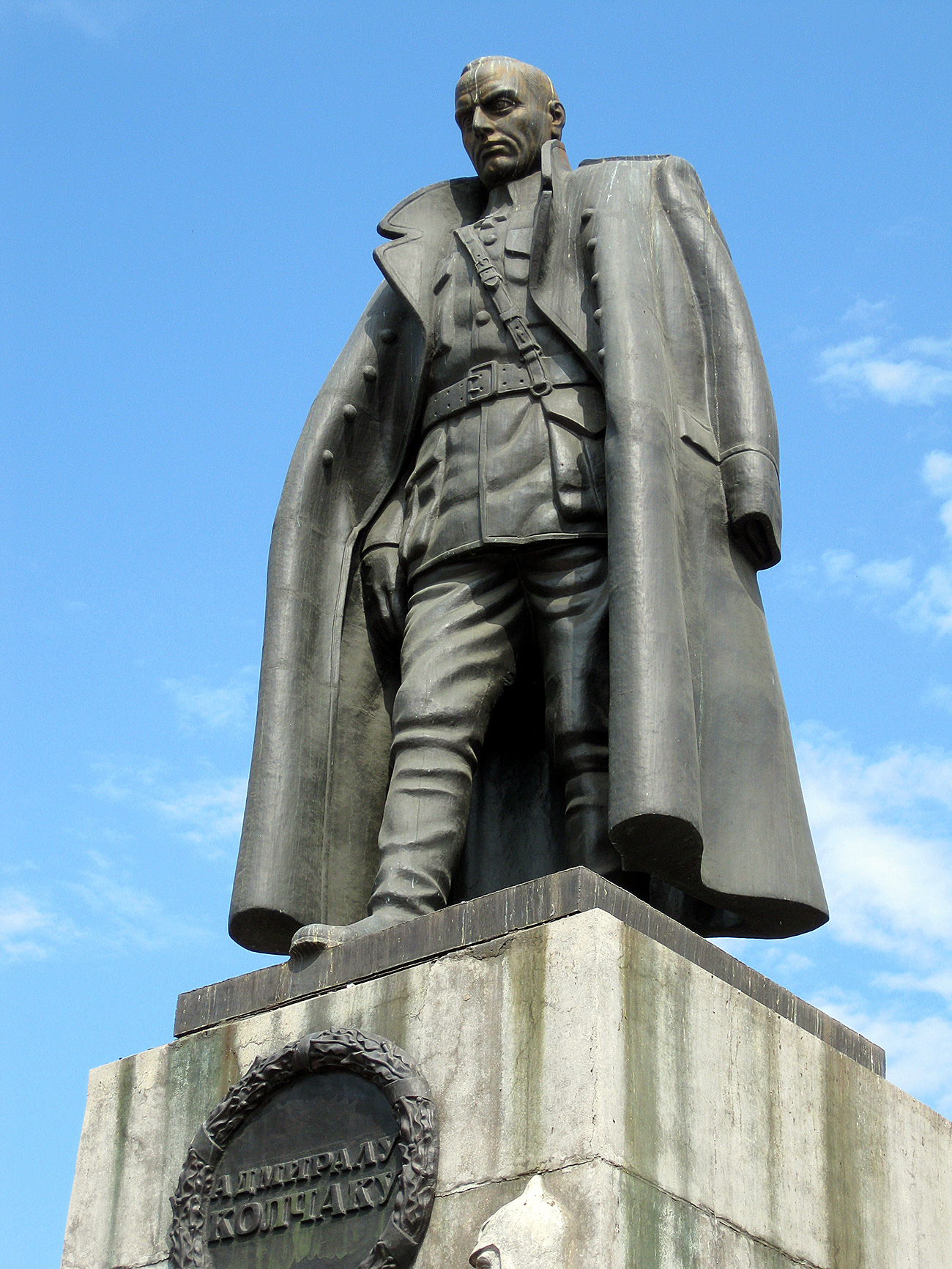 Alexander Kolchak's monument in Irkutsk. / wikipedia.org
In yet another city, Omsk (2,235 km east of Moscow), citizens are debating whether to erect a memorial to Alexander Kolchak (1874-1920), the White Movement leader who fought against the Bolsheviks in Siberia during the Russian Civil War. The movement recognized Kolchak as the "Supreme Ruler" of Russia and Omsk was his self-proclaimed capital until his defeat and death in 1920.
The local government decided to commemorate the admiral in 2016 with a statue, while also marking the city's 200th anniversary. But this didn't go down well with the local communists, who highlighted Kolchak's brutal policies while struggling against the Bolsheviks - they went as far to call him the "Siberian Hitler."
The jubilee has come and gone but the struggle over Kolchak's monument continues. His supporters even wrote to the Minister of Culture in May 2017 asking for help. At the same time, a huge bronze Kolchak already stands in the city of Irkutsk (4,202 km east of Moscow) where the communists' archenemy was shot in 1920.
Paint for the president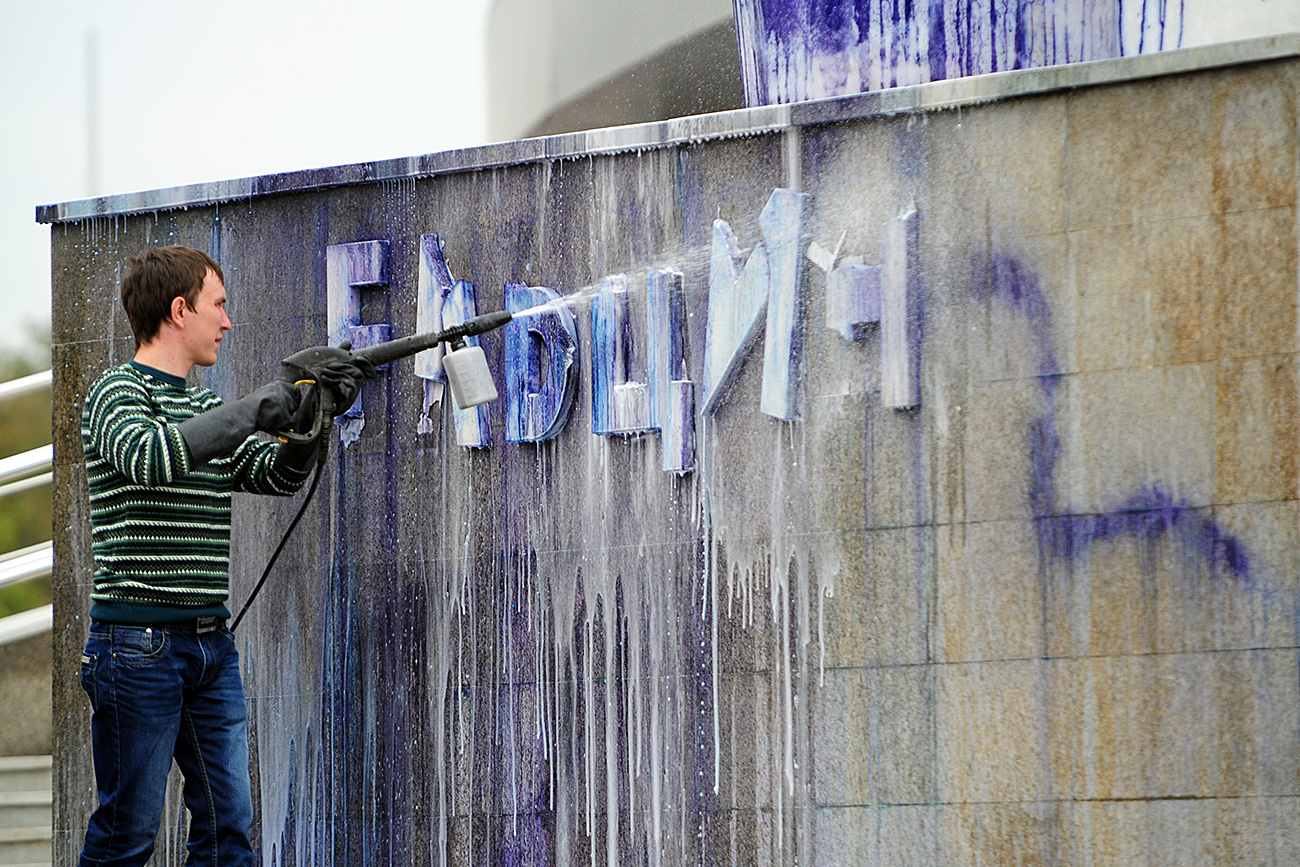 Cleaning the memorial to first Russian president Boris Yeltsin in Yekaterinburg partially destroyed and sprayed with paint. / Pavel Lisitsyn/RIA Novosti
Even the first president of post-Soviet Russia - Boris Yeltsin (1931 - 2007) - did not escape the fate of other controversial leaders. The white, rather phallic monument in his home city of Yekaterinburg (1,416 km east of Moscow) appeared in 2011 and was widely supported by the authorities. Dmitry Medvedev, who was president back then, unveiled it himself and said that Russia should be thankful to its first president.
However, this didn't stop some disgruntled Russians from desecrating the statue on Aug. 24, 2012. They covered it in blue paint and the letters of Yeltsin's name were partially torn off from the pedestal. It cost 2.5 million rubles ($41,600) to repair. The local authorities even had to establish a special police observation post to prevent such vandalism happening again.
Read more:
Why are there so many guards in Russia?
Why did police detain a woman in Moscow wearing VR glasses?
Extravagant expenses of Russian government exposed
Meet Alexander Ivanov: The 'typical' Russian man
Anarchy and devastation: Outsider perspectives on the Russian Revolution
If using any of Russia Beyond's content, partly or in full, always provide an active hyperlink to the original material.