Cutlet Metropol: The favorite dish of Leningrad's political elite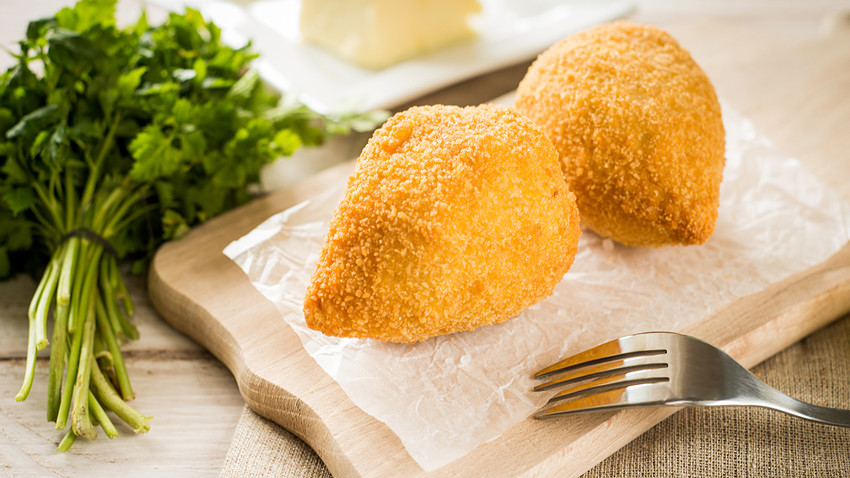 How did a local version of Chicken Kiev become the beloved specialty dish at a prominent Soviet-era restaurant on the Neva River?
Created in the 1960s by chefs at the Metropol restaurant on Sadovaya Street in what was then Leningrad (now St. Petersburg), these meat cutlets have delighted both powerful world leaders and commonfolk.
The Metropol was very popular among the Soviet political elite, and its cooks were often invited to prepare food for Communist Party banquets and government receptions. Soviet leader Leonid Brezhnev, U.S. President Ronald Reagan, and French President Jacques Chirac all ate there.
The Metropol was not the first restaurant located at that spot. Café Gostiny Dvor was here in the 18th century, and in the early 20th century it was known as Lux, with Grigory Rasputin counting among the patrons. Following the 1917 Revolution, the restaurant became an ordinary cafeteria for workers, but later it was nationalized and reopened in 1931 as the Metropol.
Besides the restaurant, there was a take-out deli with affordable food for Soviet workers and students; they could buy the cutlets and take them home or to the dormitory. In the 1970s, for example, the cutlets cost 22 kopeks, (1 ruble is 100 kopeks, and at that time the average salary was about 150 rubles).
Today, St. Petersburg restaurateur Leonid Garbar shared the recipe with RB. He remembers that the Metropol flourished under the guidance of Oleg Babikov, who began working at there in the 1950s, serving as a chef for more than half a century. When Garbar opened his own restaurant dedicated to Soviet cuisine, he asked Babikov's son to consult him on the famous 'Cutlet Metropol.'
"Originally it was named 'Novelty [cutlet]' but later it turned into 'Metropol,' also known by the cute folk form, 'metropolka'," said Garbar. "The reason behind this was very practical – to make use of pork leftovers. Since these pieces had too much fat, cooks usually threw them away. But Babikov created a recipe where these fatty pieces could instead be used as filling, and so he mixed it with chicken liver."
The Metropol was rebranded in 2010 as a Belgian-style brasserie. They still serve their classic dish, but in a modified version that includes port wine, cream and cranberry sauce. Here, RB presents the original recipe, which is reminiscent of Chicken Kiev. In our version, butter substitutes for pork fat.
Ingredients: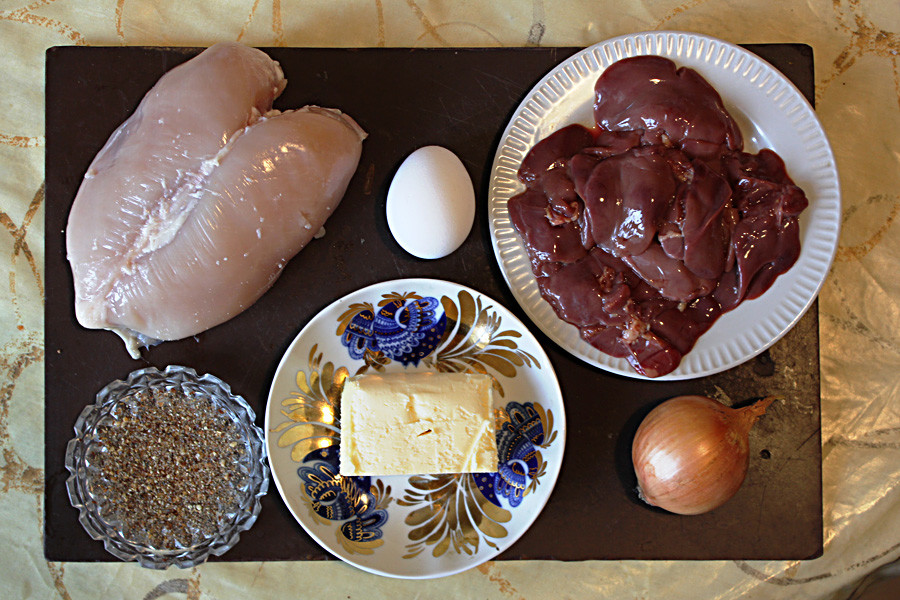 Chicken breast (fillet) – 600 grams (1.3 lbs)
Chicken liver – 300 grams (10.5 oz)
Butter – 100 grams (1/2 cup)
Egg – 1
Onion – 1
Flour
Oil
Pepper mix and salt
Breadcrumbs
Cooking:
Dice the onion and fry in butter or oil.
Fry the liver in a separate pan for 5-7 minutes with oil or butter. If the liver releases too much water, drain the pan.
Add onion to the liver and cook for 1-2 minutes.
Mince the liver and onion in a meat grinder; add salt, pepper and butter.
Cut the chicken breasts into several pieces, and pound until very thin.
Put the liver mix into the fillet, and form into cutlets.
Coat the cutlets in flour, dip in egg and then breadcrumb.
Fry cutlets in oil or butter.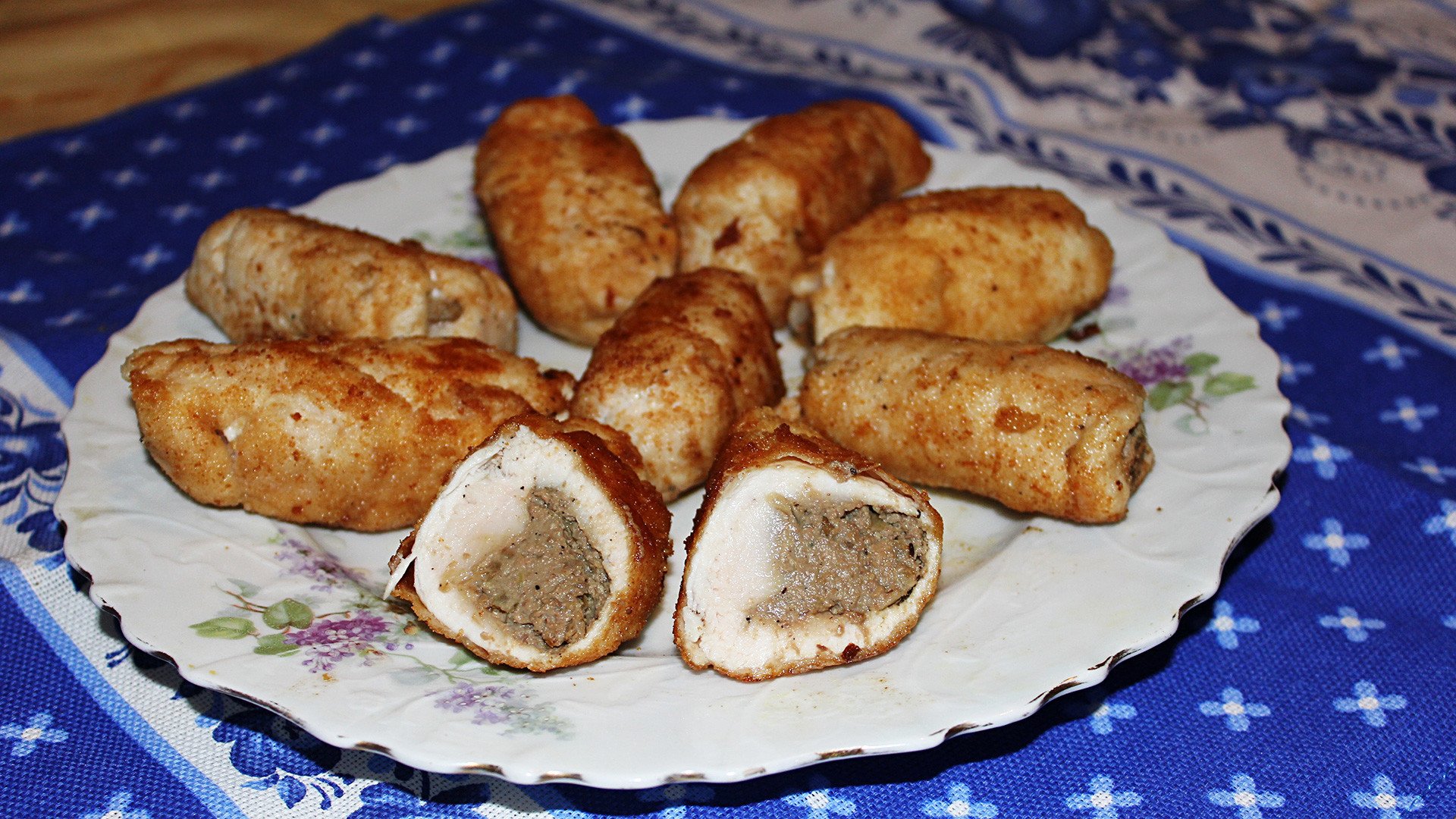 Elena Bobrova
To travel back to Leningrad and to learn more about Russian cuisine, check out our text on 5 Soviet-style places to eat in St.Petersburg.
If using any of Russia Beyond's content, partly or in full, always provide an active hyperlink to the original material.