1. Restaurant 'Tsentralny'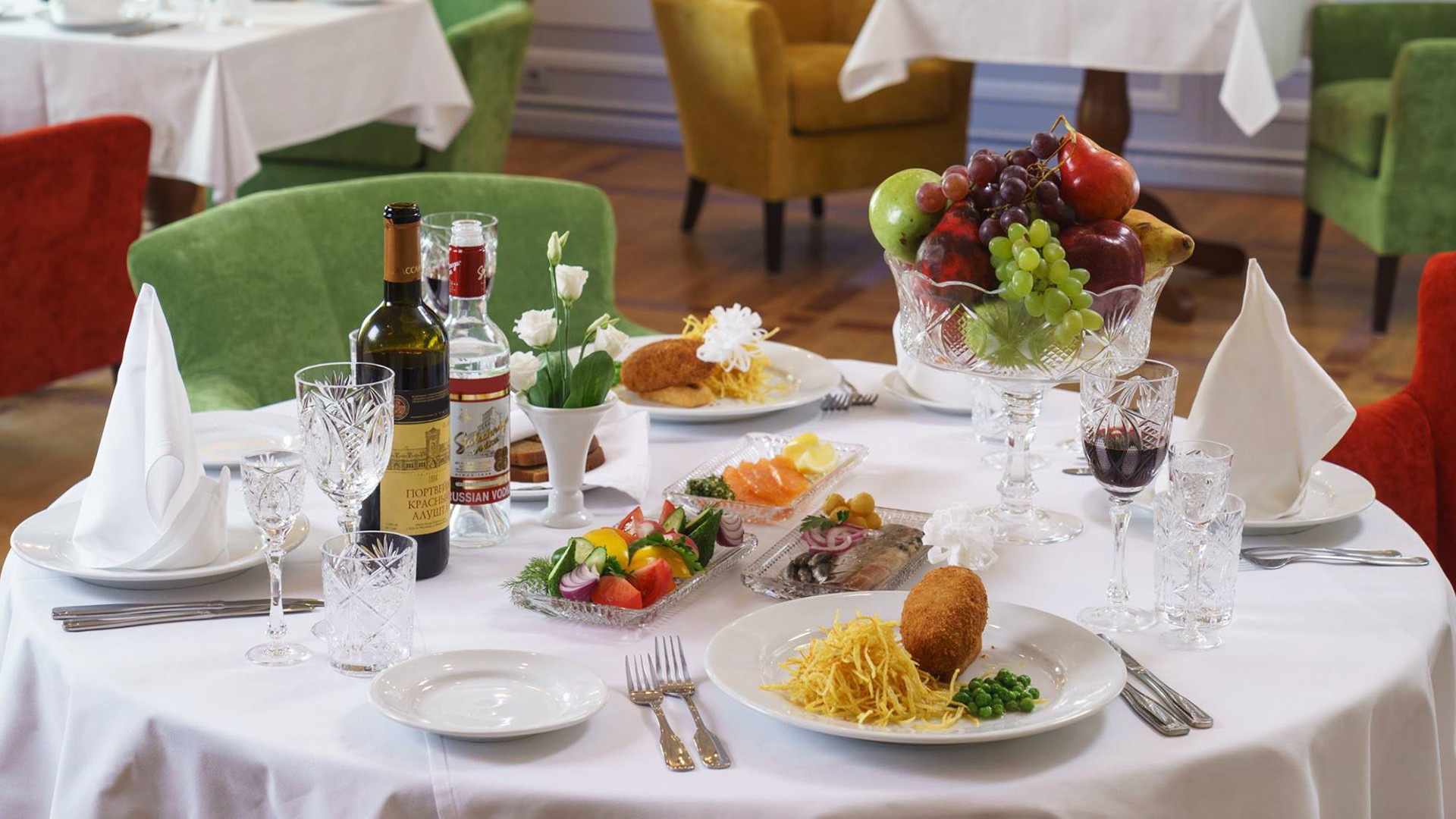 The Russian word tsentralny means central. Indeed this restaurant is located right in the heart of government district of St. Petersburg, just five minutes' walk from Smolny, which housed the Bolshevik headquarters in 1917 and later became the main seat for the city's political elite.
"There are a lot of jokes about the bad quality of food in the USSR, but I don't think they are fair", says restaurant founder Leonid Garbar. "Everything was unified and cooked according to GOST (state) standards, which were the same for public catering from Kaliningrad to Vladivostok. When chefs followed the rules and didn't economize on products, everything was healthy and tasty," he adds.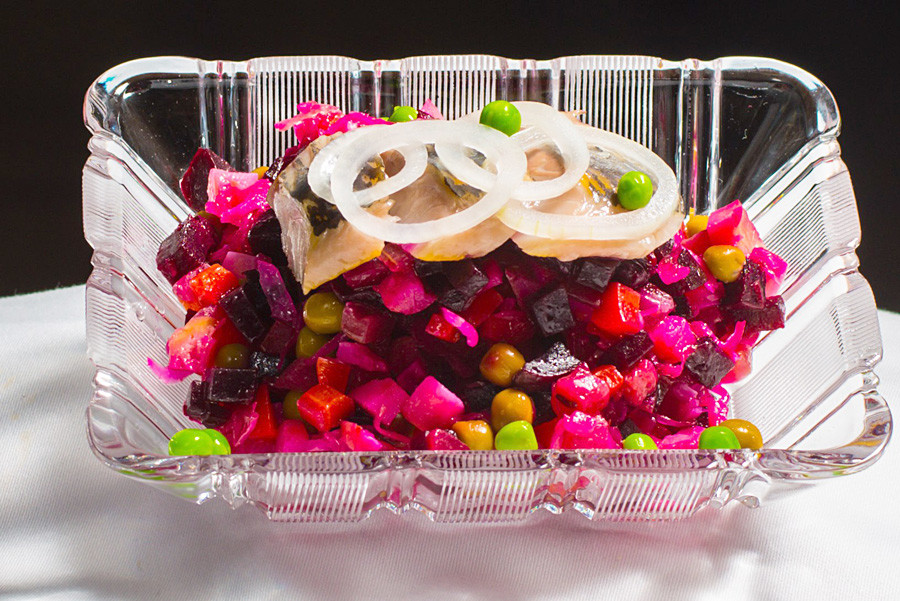 The restaurant offers classical Soviet courses: Stolichny salad, vinaigrette and aspic. "Here we also revived some local recipes: Leningrad rassolnik, fried pike perch from Ladoga lake and famous Metropol cutlets with liver pâté, which were served in the Metropol restaurant, which welcomed such famous foreign guests as Ronald Reagan and Jacques Chirac."
2. 'Sever' confectionery on Nevsky 44
A bakery has operated on this spot since 1903, but the cake shop Sever (which means North) opened in 1936. Locals say the taste of some specialties hasn't changed at all, while several recipes date back to the 1960s and 70s. The most traditional are kartoshka, mindalnoye almond cookie and Sever cake with chocolate cream.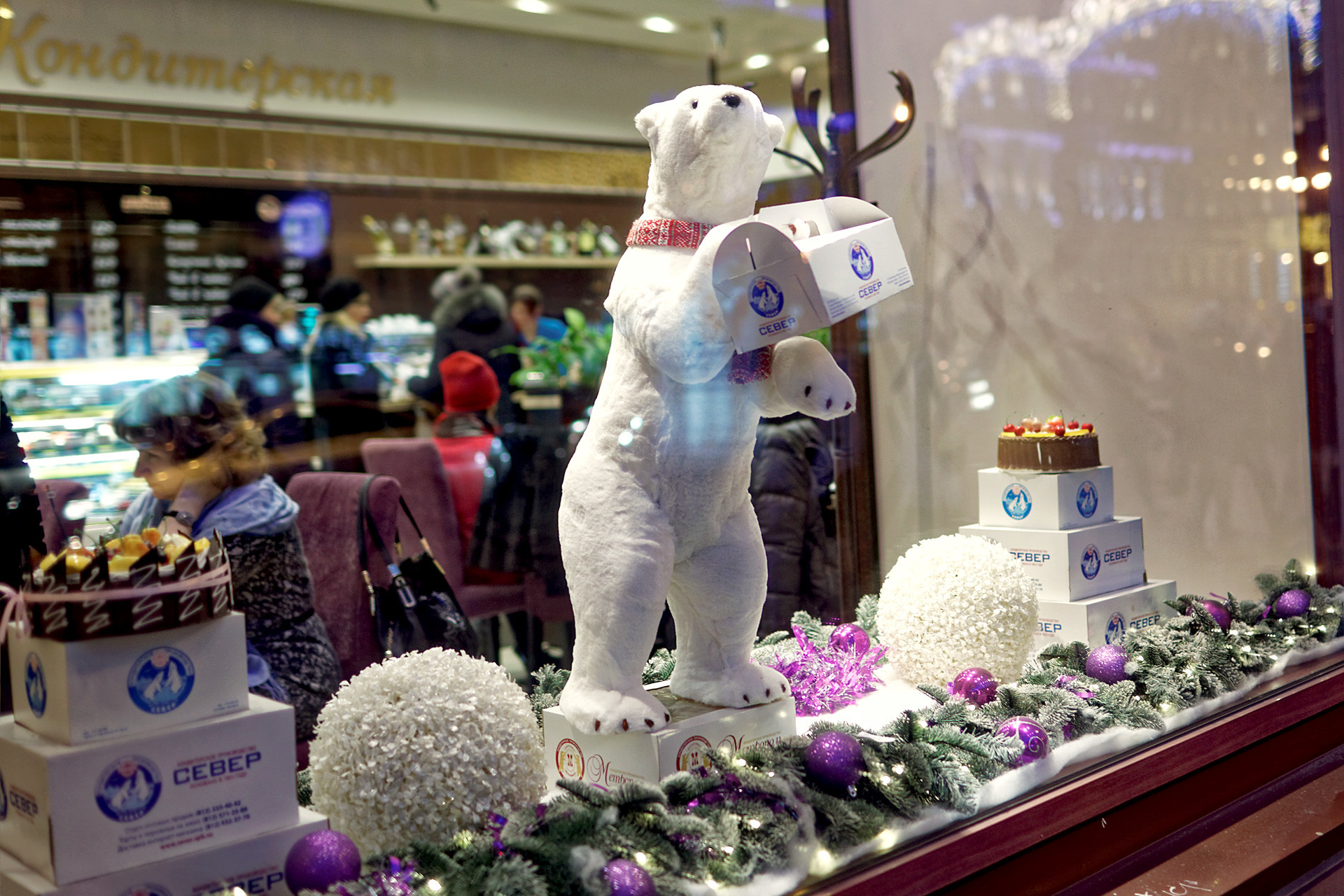 Legion Media
"During Soviet times very few people could afford eating out in a restaurant," Garbar says. "But bringing kids to Sever on the weekends was quite common".
"This is our classic sweet," says 34 year-old local Elena Borzova. "This is the taste of my childhood, although I don't remember exactly what I liked. A big cake from Sever was always a treat for the family!"
Nowadays there are more than 50 Sever bakeries in the city. For many Muscovites, taking some of their tasty desserts home is a perfect St. Petersburg souvenir.
3. Café 'Snezhinka' (snowflake)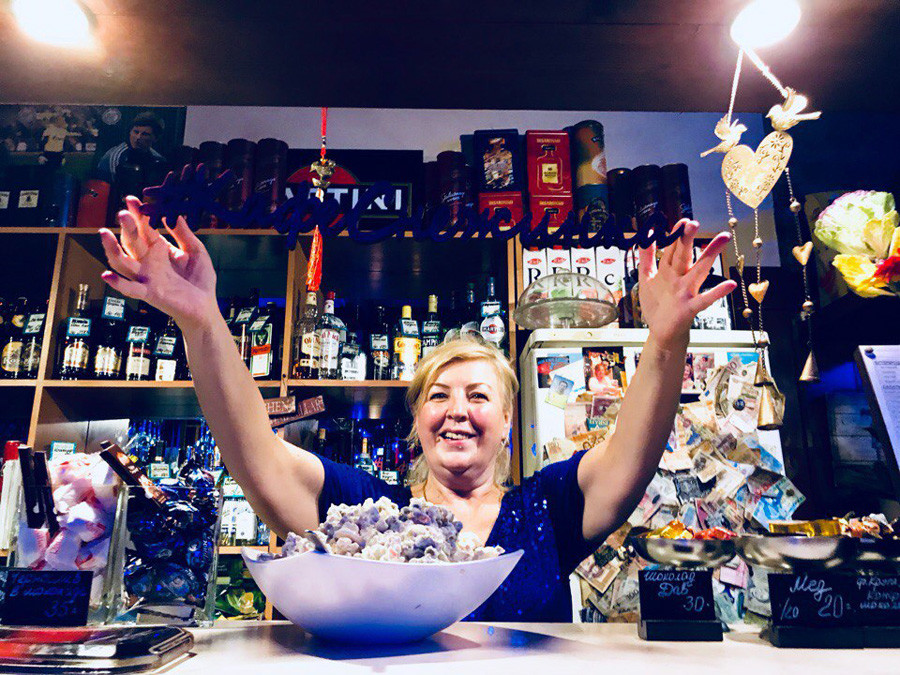 This cozy café celebrated its 60th anniversary in November. Founded as an ice-cream coffee shop, nowadays it serves such hits of Soviet cuisine as herring under a fur coat, pork shashlyk and solyanka soup. Locals come here for quick shots of vodka or their specialty – "tea with the balsam" (40 percent proof alcohol herbal drink) which helps customers to survive the dark and windy winters in St. Petersburg.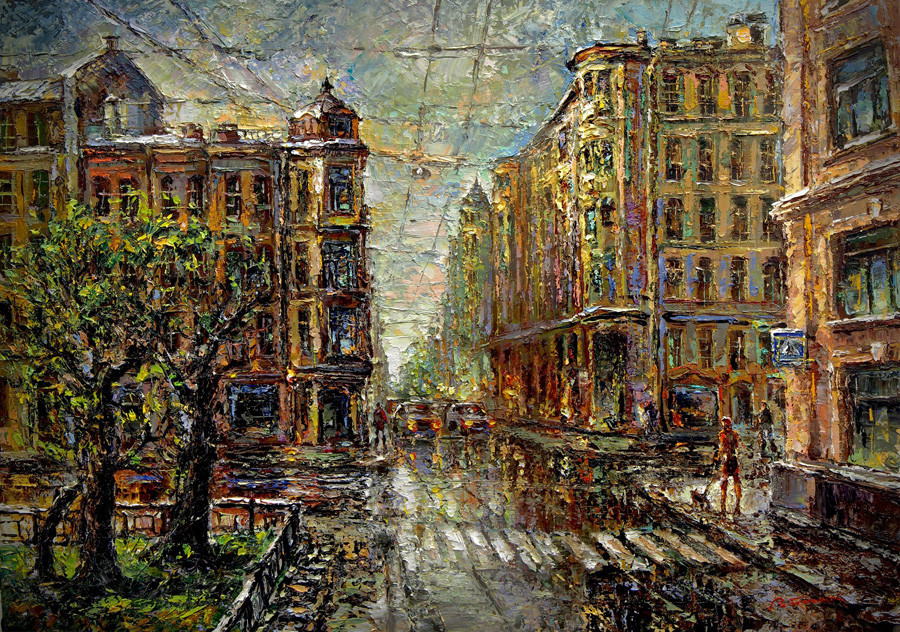 The clientele is mostly residents of the Petrograd side of the city (the district of St. Petersburg north of the Peter and Paul Fortress), including actors and filmmakers from the Lenfilm studios, which are located nearby. Artist Vladimir Remenets first came to Snezhinka 20 years ago and even depicted it in one of his paintings: "Me and my friends were attracted by its huge panoramic windows. We all lived in different districts and rushed to this comfy place to meet. The warm welcome from the staff, delicious food and nice interior make this place the dearest for me," Vladimir said.
4. Café 'Mayak'
Although it's called a café, it really is closer to a ryumochnaya shot-glass bar, which was a particularly Soviet kind of vodka den found specifically in Leningrad. Simple wooden benches, portraits of Vladimir Lenin and Karl Marx, grumpy waitresses and a retro telephone, which promise free calls to the revolutionary "Aurora" battle ship – all this gives Mayak a special atmosphere.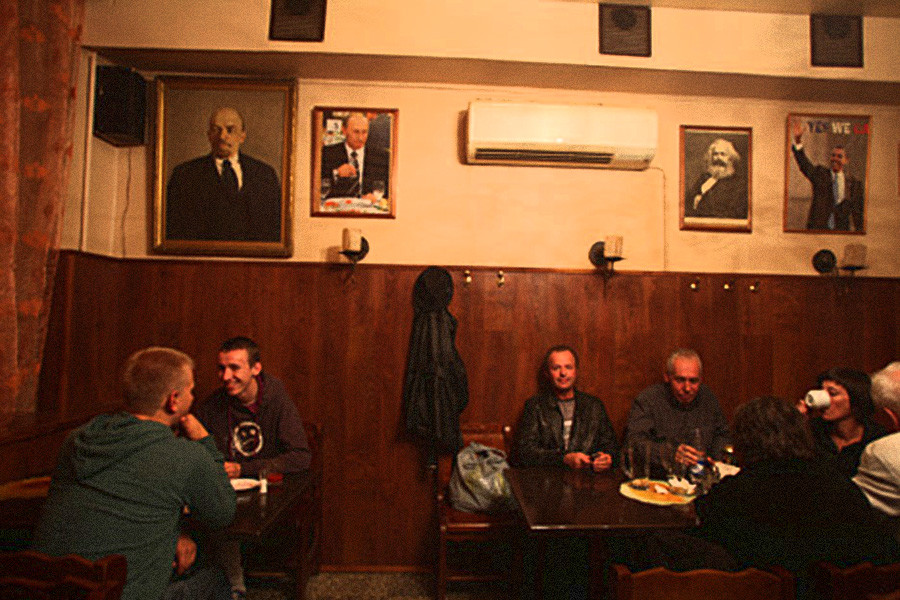 Kommersant
Dutch-Italian journalist Francesca Visser, who has lived in St. Petersburg for the past two years, included it in her review of local drinking culture.
"I found it on the Guardian web-site and immediately fell in love with it. I'm amazed that the old women who work there have such power, like when they want to close, they just switch off the music and tell you to get out and nobody dares stay a minute longer," Francesca said.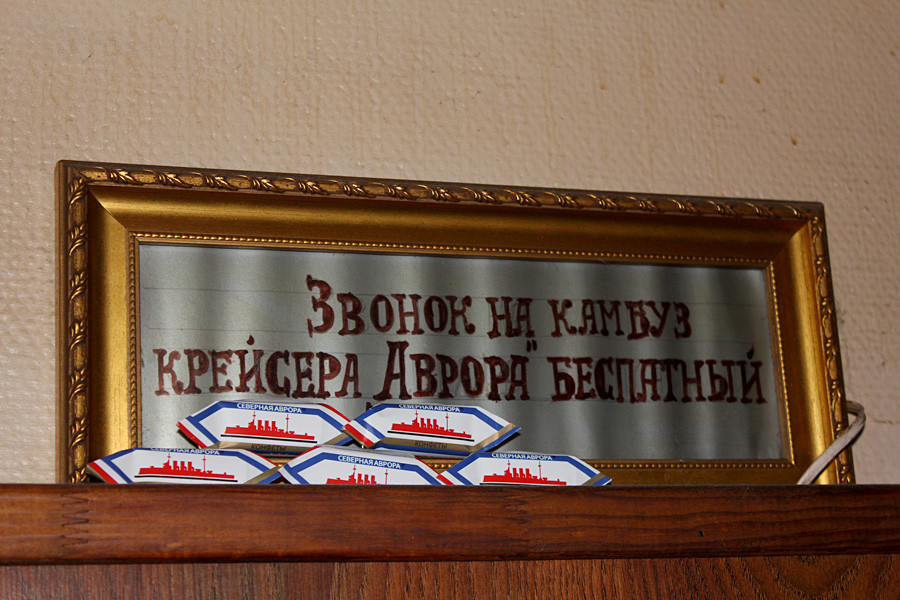 Elena Bobrova
The café is situated on Myakovskaya Street, which is named after the Soviet poet Vladimir Mayakovsky. Francesca notes that although the area is becoming more and more hipster, Mayak manages to retain its authenticity. The crowd is very mixed: you can meet students, football fans, couples in their 70 years old, who might live in a communal apartment nearby. "It seems to me that people who go there don't really approach you for chit-chat, conversations always start with some deeper ideological question and then people go on and on talking about politics, history etc".
NB: there is no English menu, so it would be useful to take a Russian friend or translator with you, if you don't speak Russian.
5. Soviet café 'Kvartirka'
This café is a delicate reconstruction of a Soviet kvartira, which means flat or apartment in Russian. It's stuffed with items that each Soviet family had: a carpet on the wall, gramophone, and a huge cupboard with porcelain and glass.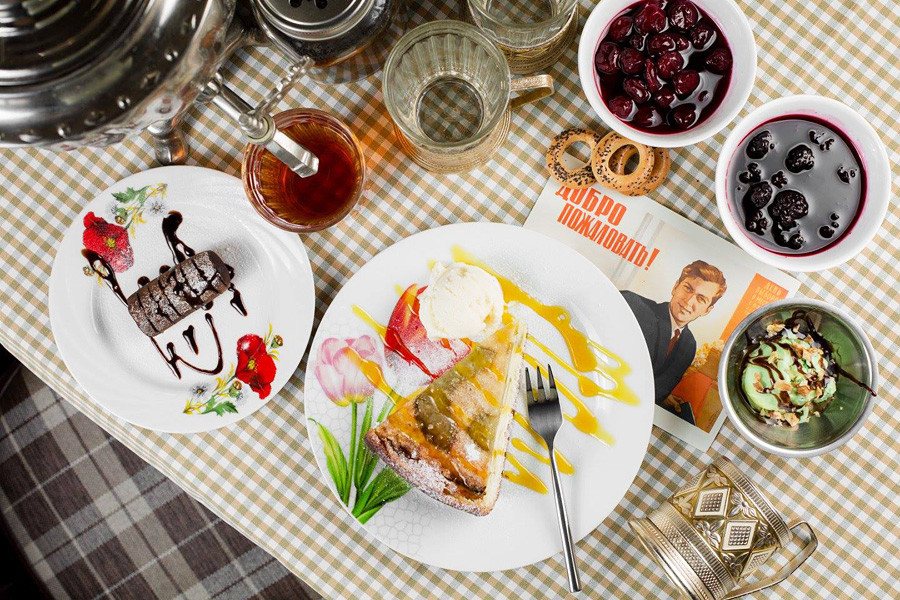 Maximilian Gassmann from Switzerland, who fell in love with St. Petersburg four years ago while on a language exchange, took his Spanish girlfriend, Carla, for dinner there last spring. "We had Chicken Kiev, birch juiceand herring under a fur coat. The food was excellent, and the atmosphere, with checkered tablecloths and period movies on a Soviet TV, only made it better. According to Carla it was even romantic."
While waiting for their orders visitors can entertain themselves with such popular Soviet table games as lotto, dominoes and draughts. Two outlets of this chain are located on picturesque pedestrian zones and one on Nevsky Prospect –St. Petersburg's main central shopping street.
This holiday season, don't forget to read our perfect gift ideas from St. Petersburg.
If using any of Russia Beyond's content, partly or in full, always provide an active hyperlink to the original material.