10 Russian dishes to complete your low-carb diet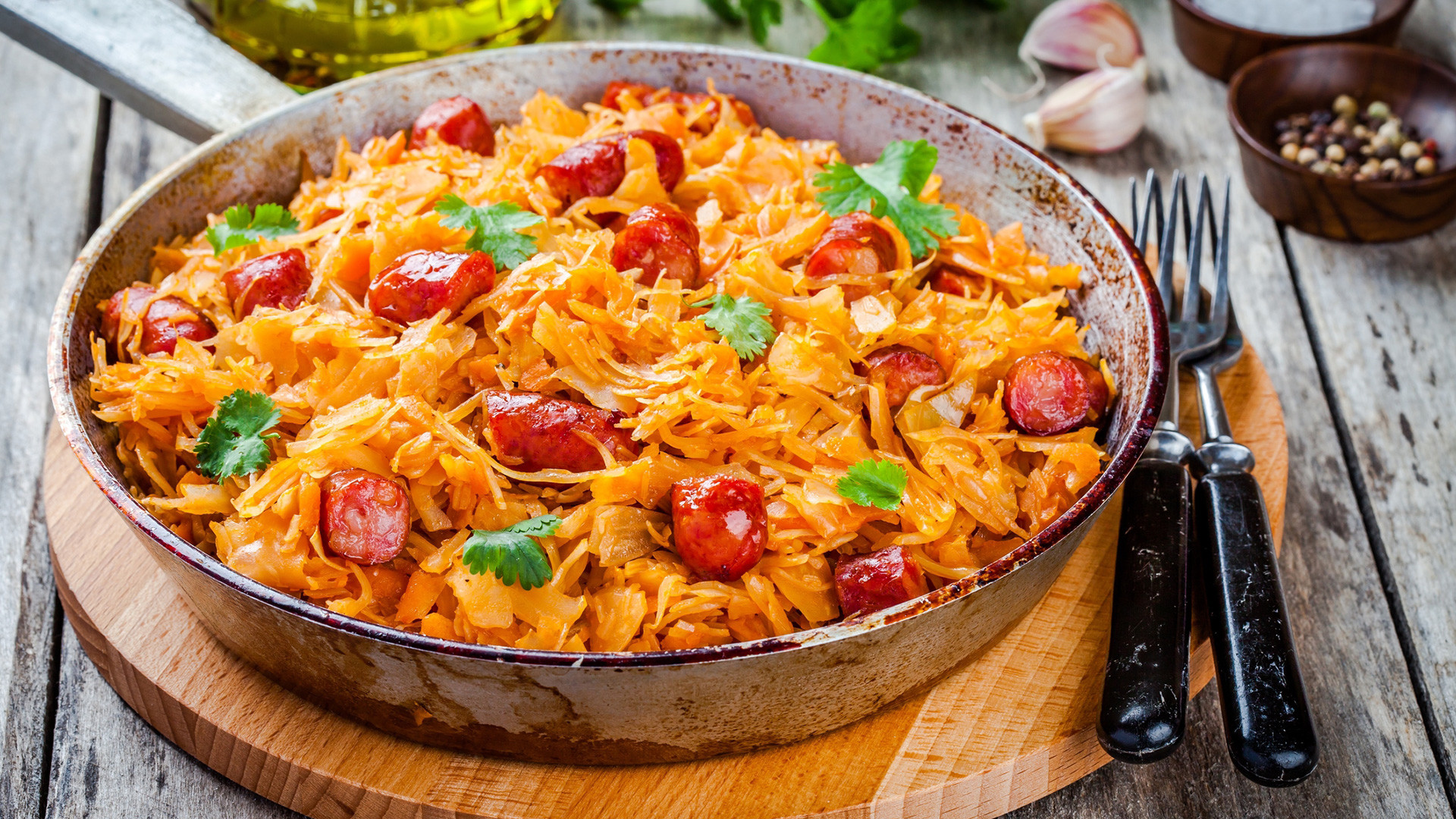 Follow LCHF, keto, or paleo diet? With these healthy meals you don't need to worry about carbs and sugar.
Russian cuisine is full of healthy fats and fiber to help you through the long winter months without losing vitamins. And there are no blini in this list.
1. Kholodets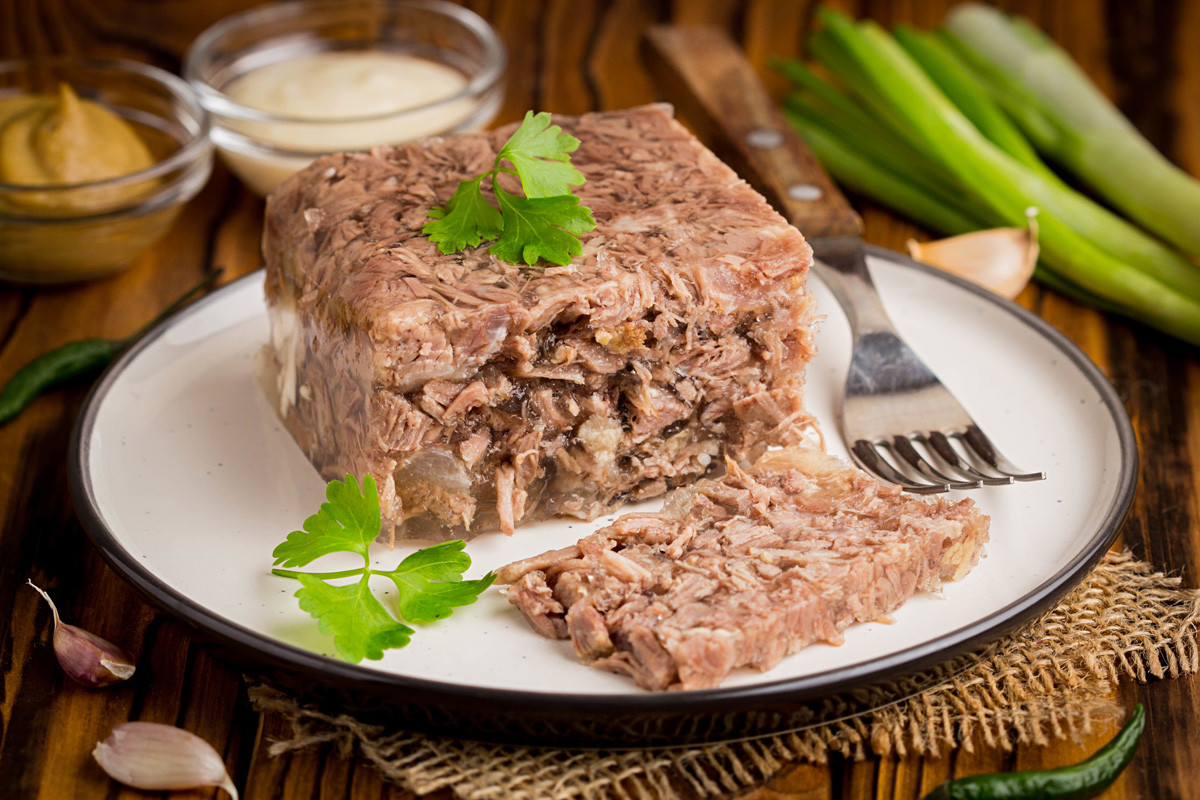 This is one of the weirdest Russian dishes: jellied meat in broth, or aspic. For many, jelly is only associated with pudding, but kholodets is not a dessert. Besides meat (usually pork) and broth, the main ingredient here is gelatin. Many Russians believe that eating kholodets helps strengthen bones and helps with sprains.
2. Caviar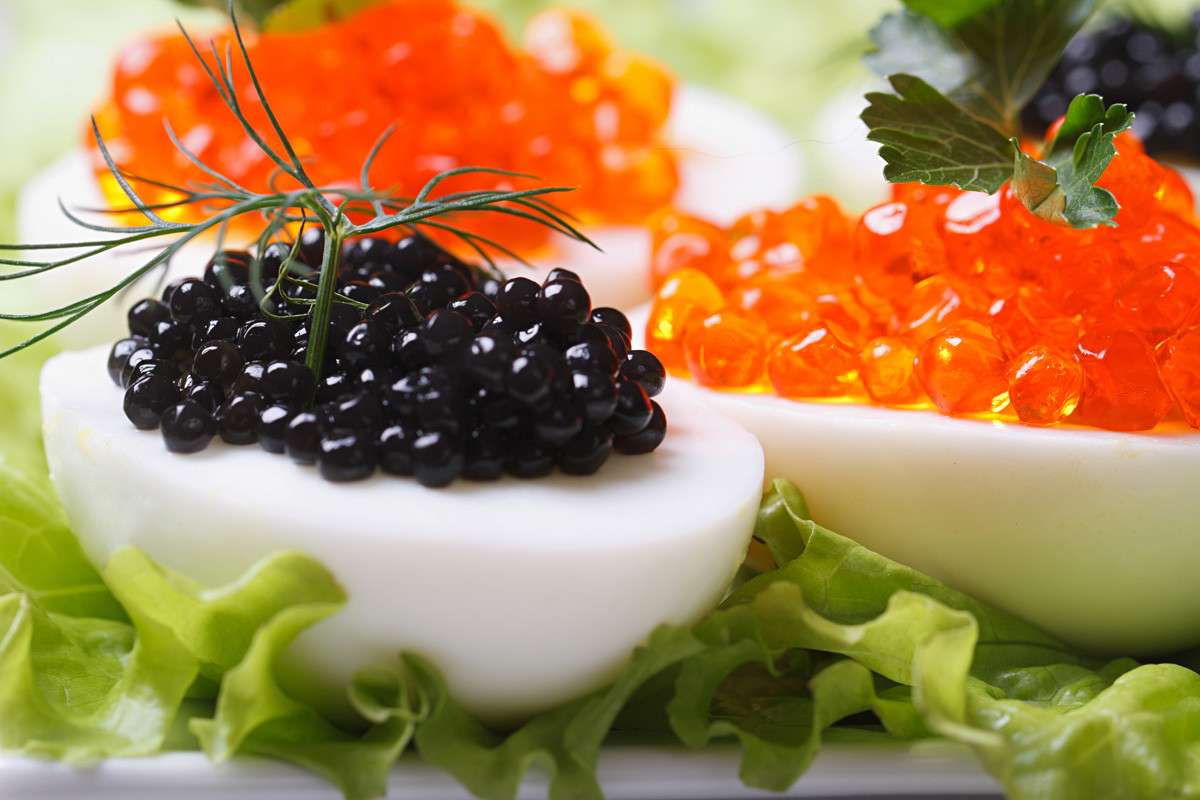 Legion Media
Red and black caviar are welcome guest at any Russian meal. Caviar is full of vitamins D and E and iodine. Caviar goes perfectly with butter and eggs. In some countries, eggs filled with caviar and butter or soft cheese are called "Russian."
3. Stuffed peppers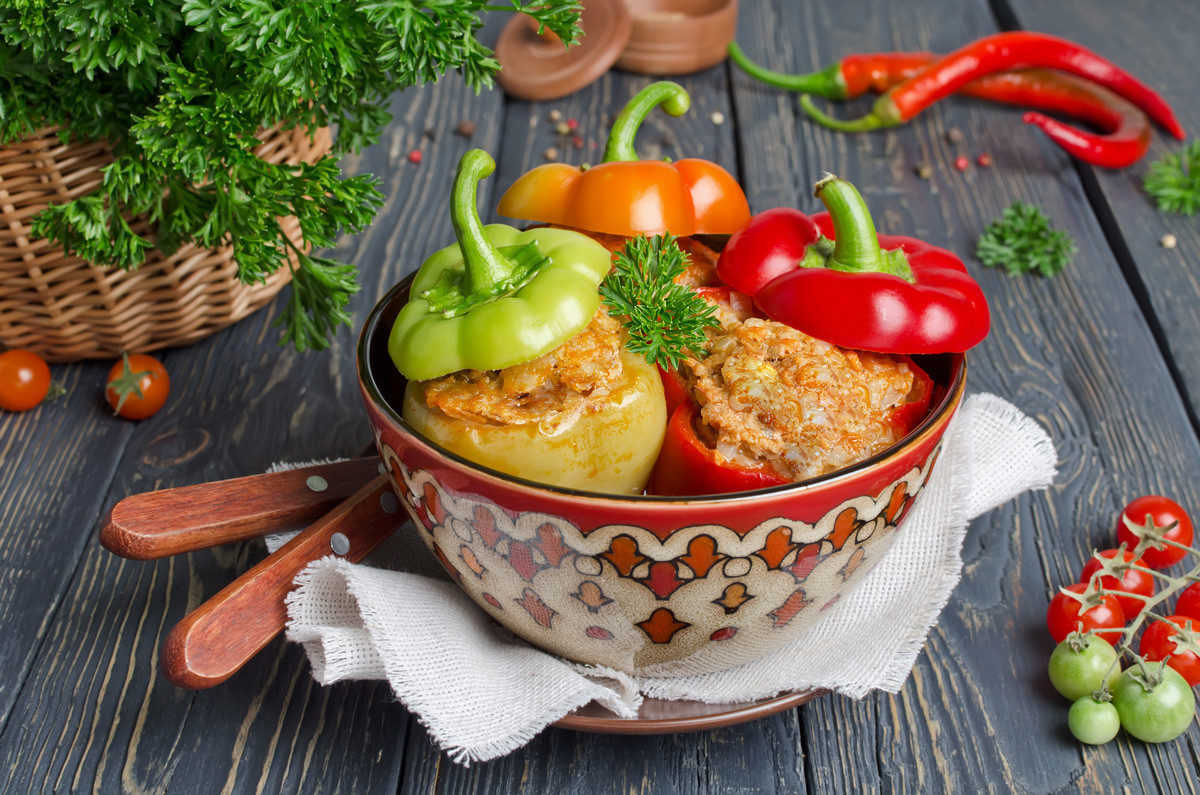 Legion Media
In the authentic Soviet recipe, peppers should be stuffed not only with minced meat (pork and beef), but also with rice. The mince meat perfectly combines with the vegetables when all the ingredients are baked in the oven. It's better to use green bell peppers.
4. Solyanka in a pan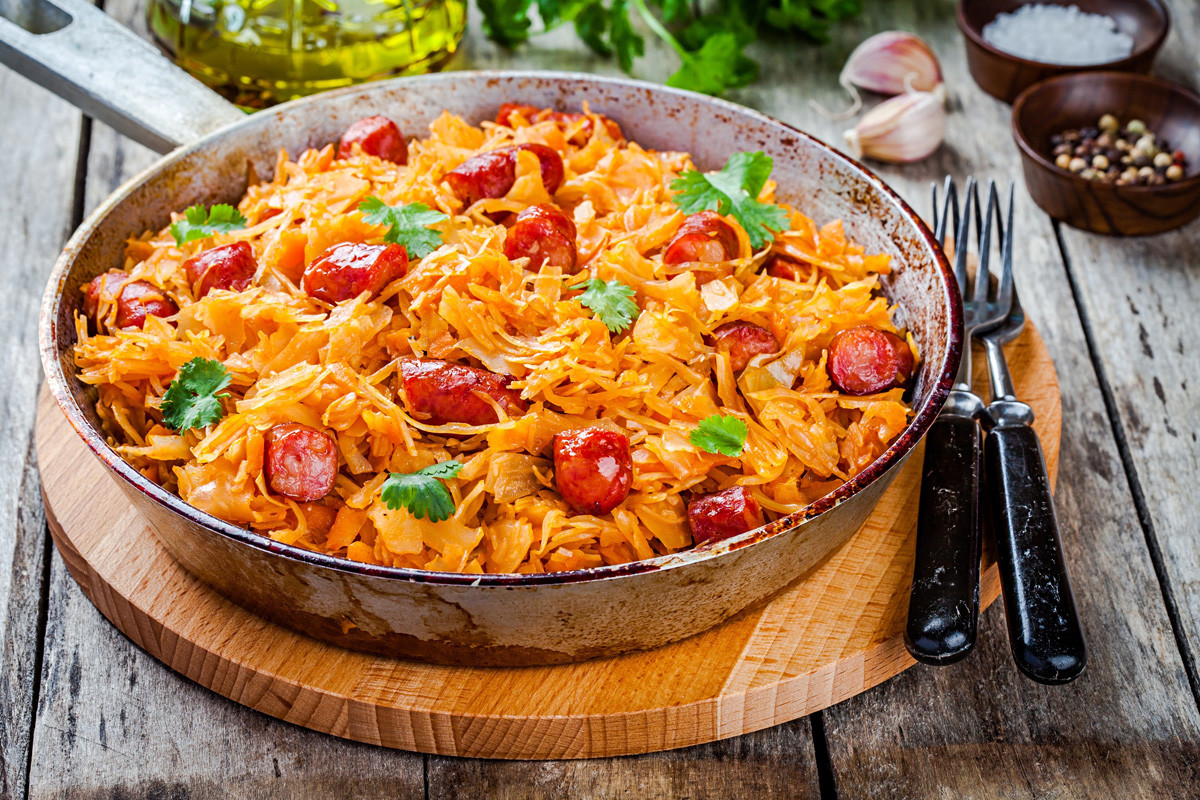 Legion Media
Bigus, the Russian dish with Polish roots is made from fresh cabbage or sauerkraut with sausages. Some Russians call it "solyanka (the spicy soup with smoked sausages) in a pan."
5. Fat tvorog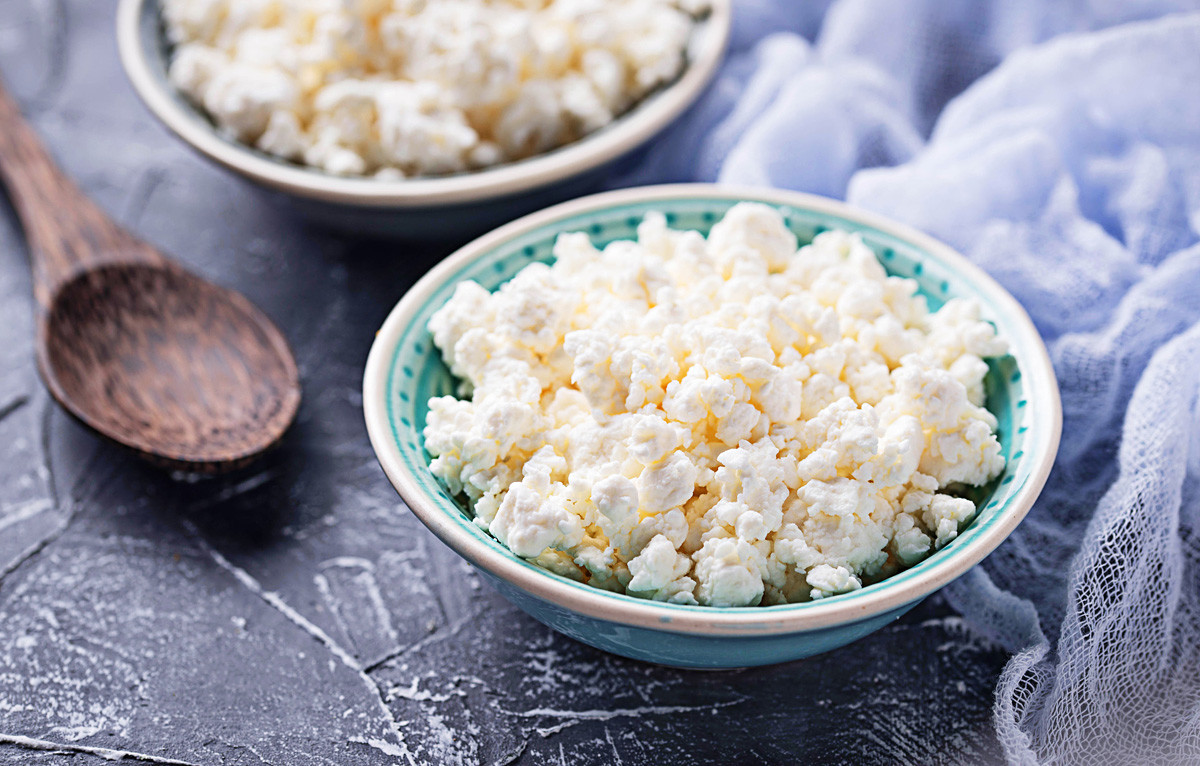 Legion Media
In the endless list of Russian dairy products, tvorog (a kind of cottage cheese) is probably the most popular. Usually you can only find real tvorog in a Russian shop, where it is made without sugar, salt, or any other ingredients. If you eat dairy you'll like 18-percent-fat tvorog.
6. Cabbage soup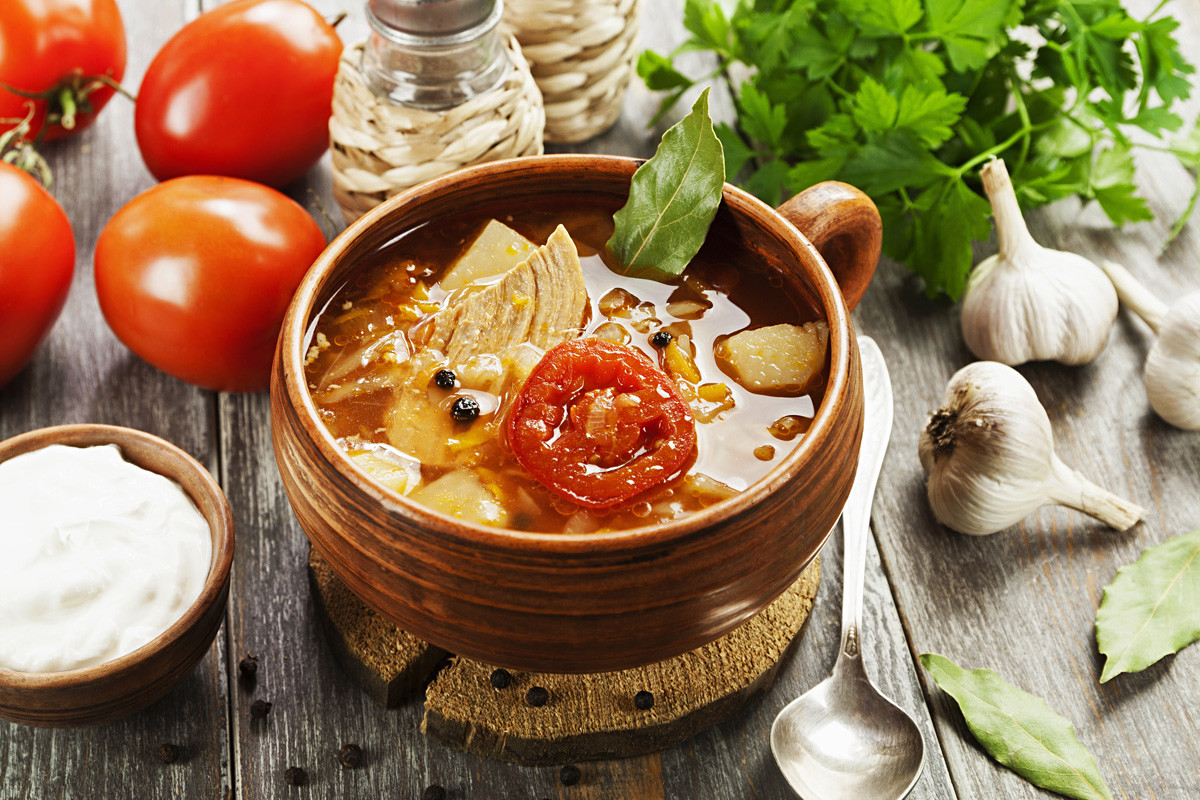 Legion Media
One of the most famous and simple Russian soup called schi is a great idea for any LCHF-fan. There are lots of types of this soup: with cabbage, meat, vegetables, etc. Try to cook schi from young green cabbage, or from fermented cabbage (sauerkraut), both with and without meat. Some add tomatoes or cook soup with fish.
7. Fermented food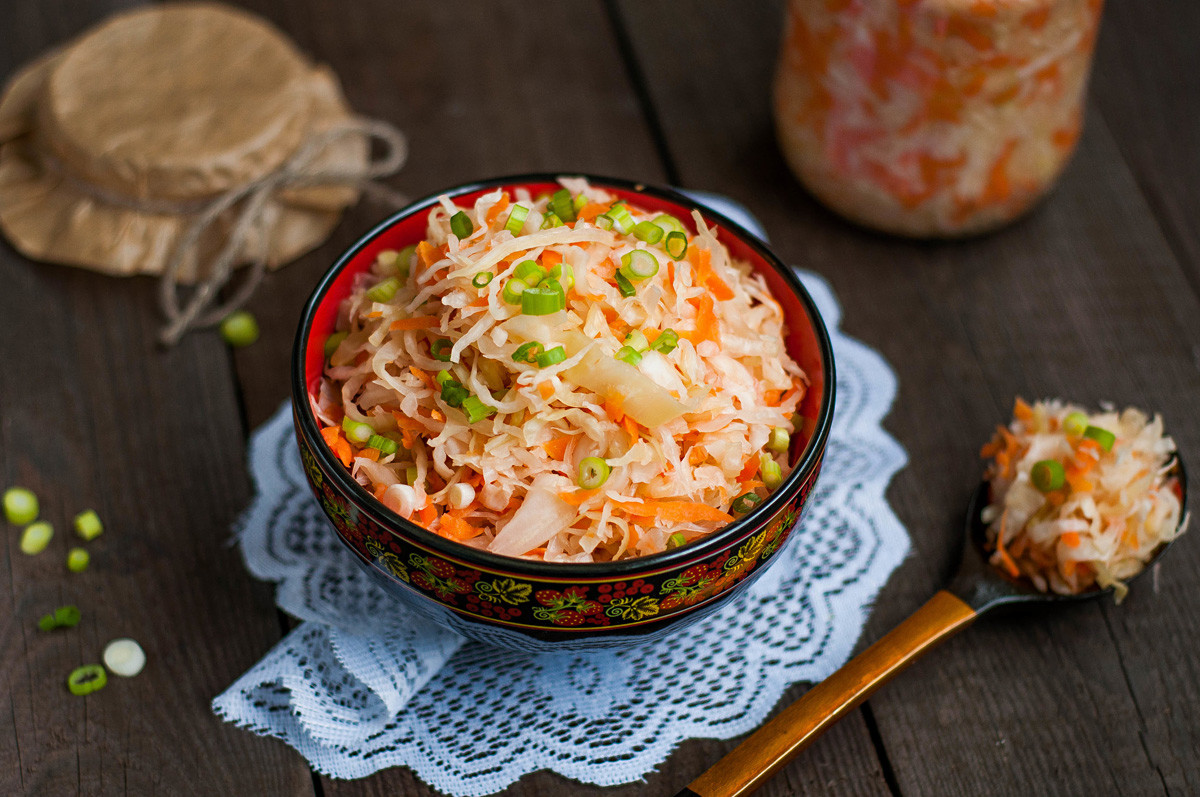 Legion Media
Pickled and fermented food is the foundation of the Russian cuisine, really. Since the olden days Russians have preserved cucumbers, cabbage, mushrooms, and garlic for the winter. The process of fermentation allows food to be kept for a long time, saving all the nutrients. Today many nutritionists admit that probiotic foods improve digestion and boost immunity.
8. Chanterelles with smetana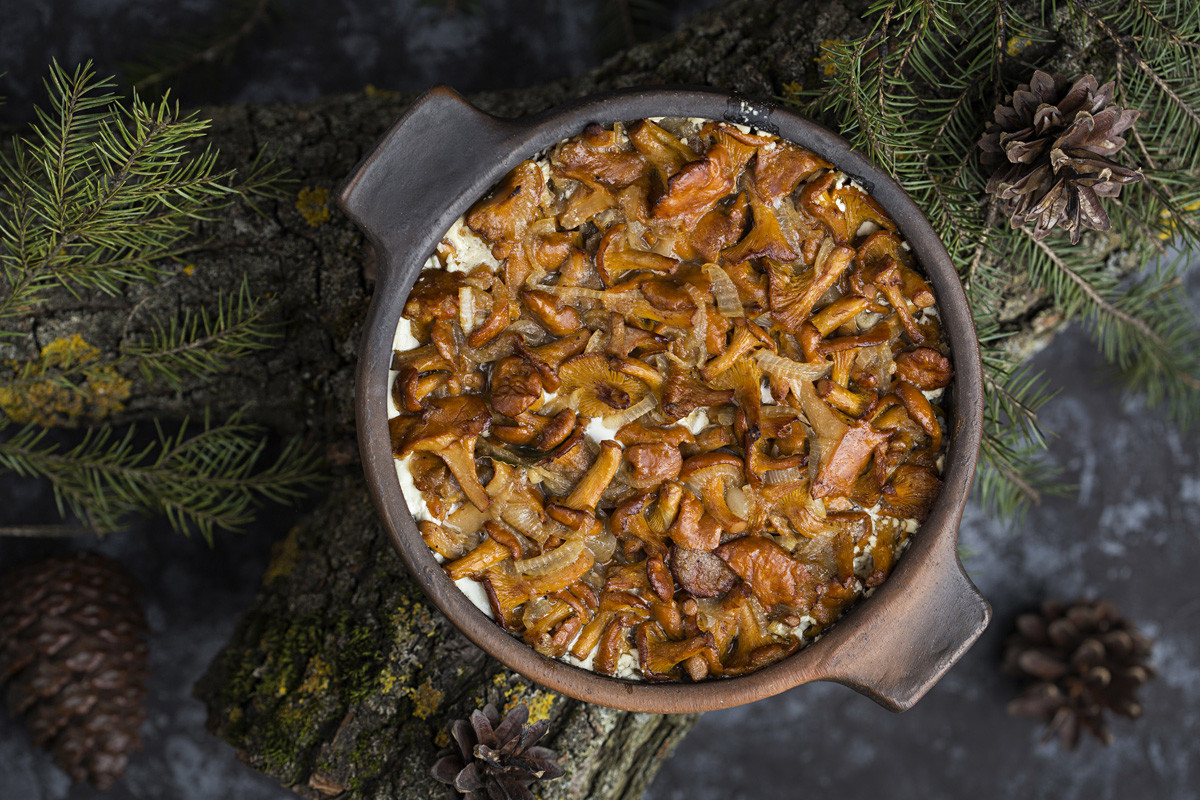 Legion Media
Do you like mushrooms and smetana (sour cream)? Great, because this is a perfect low-carb combo, especially chanterelles gathered in the nearest wood and cooked with onions and butter. Real high fat cuisine!
9. Lazy golubtsy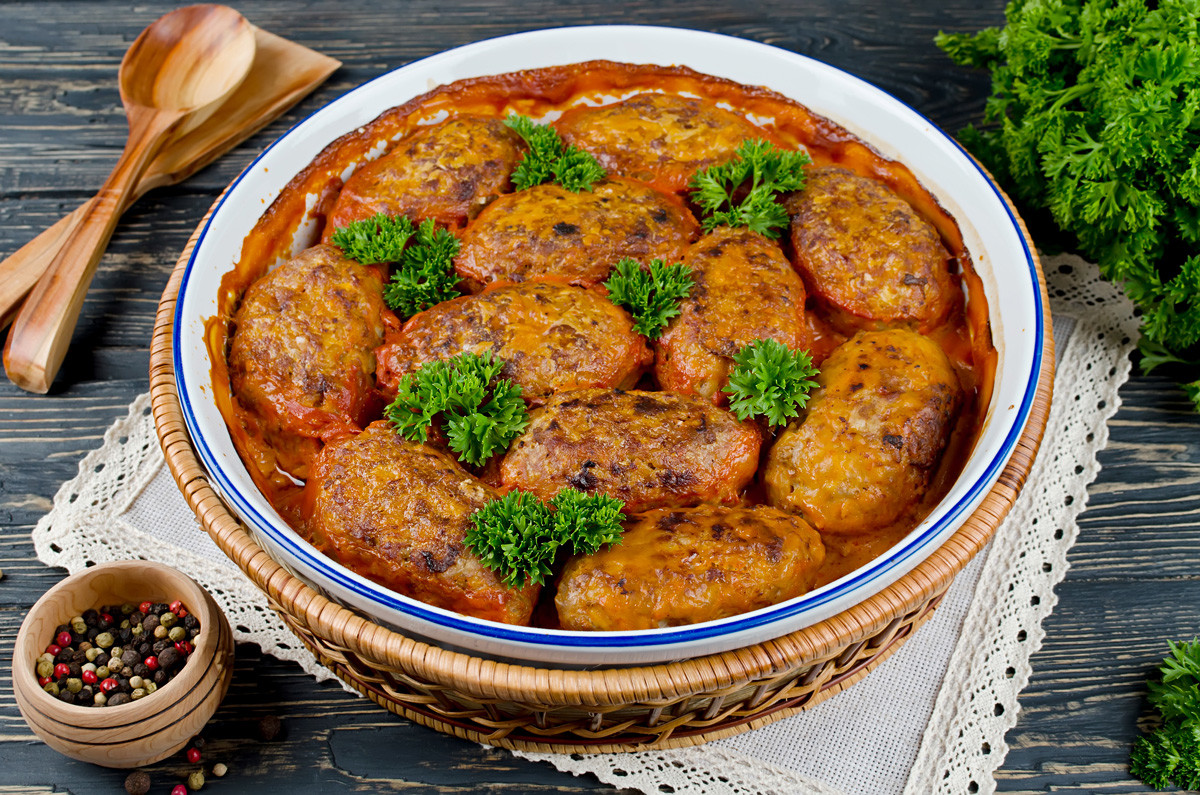 Legion Media
All you need is some cabbage, mincemeat, and tomato puree. The original version of golubsy (literally "pigeons") includes rice – it take time to wrap the filling into the cabbage rolls. There is also a lazy option of this dish without any grain: just fry meat and vegetables in the pan and add tomato puree at the end.
10. French-style meat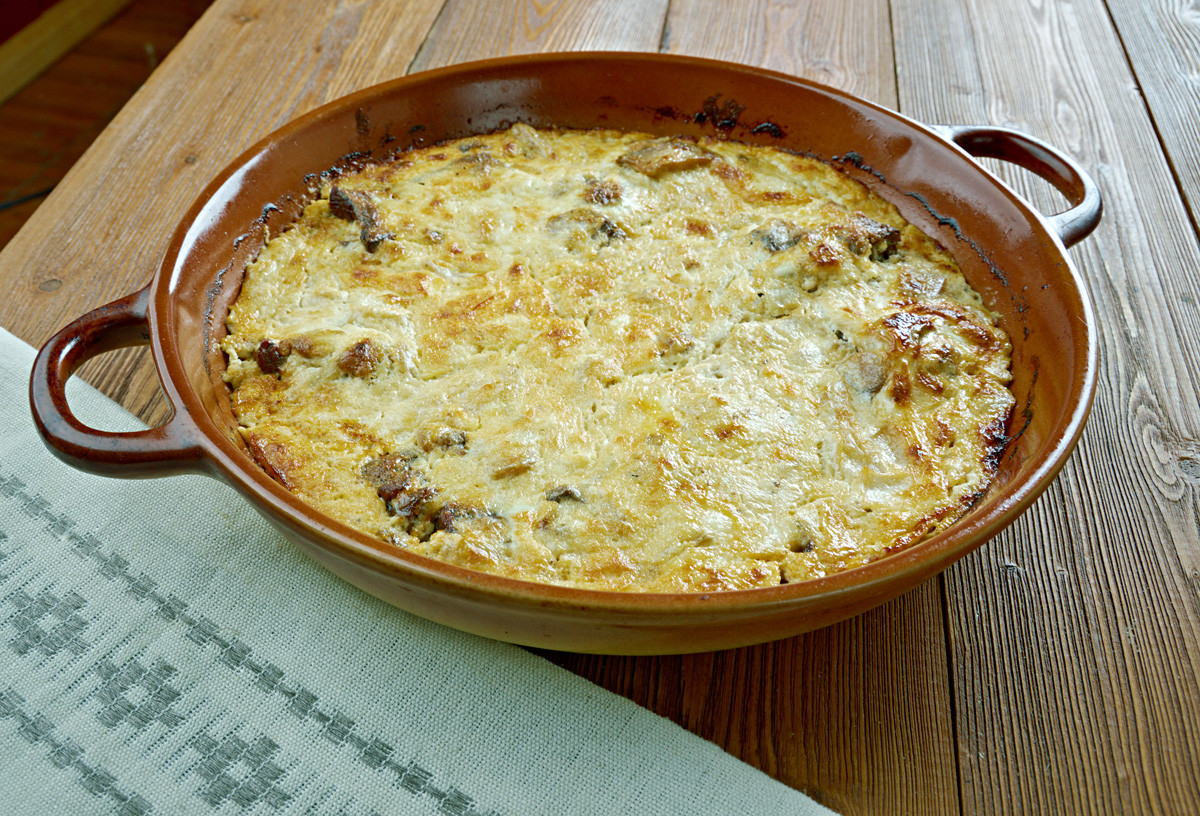 Legion Media
Russians often discuss which sauce is tastier - smetana or mayo? It seems the latter triumphs in this recipe. Pork (or beef) under mayonnaise and grated cheese has nothing common with France, but it's known in Russia exactly under this name. Some recipes include potatoes (but it's also good without them).
If using any of Russia Beyond's content, partly or in full, always provide an active hyperlink to the original material.