Driving ambition: The 19th century Russian car designer who chose Germany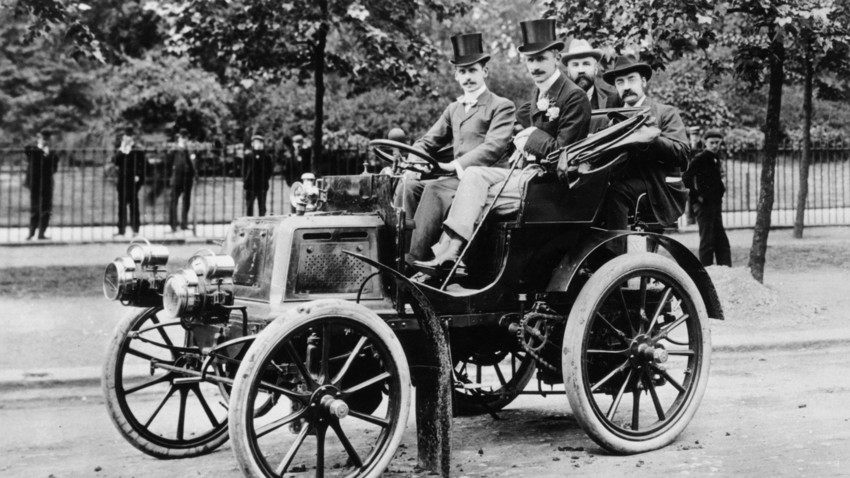 That's how cool cars looked like back in Lutsky's age
Getty Images
Boris Lutsky was an incredibly talented automobile engineer from the Russian Empire who worked with the likes of Daimler and Maybach, creating revolutionary engines and laying the groundwork for the auto industry of the 20th century. But his legacy is shrouded in mystery.
"There's some Lutsky who lives in Berlin and earns huge money. In terms of origins he's a Russian Jew, as for faith, he's an Orthodox Christian." That's how a 1909 edition of the Novoye Vremya newspaper presented Boris Lutsky, an automobile engineer and inventor who at the time had been working for German plants for about 10 years.
Indeed, a Russian Jew born to a tradesman's family in Crimea, Lutsky studied in Germany at the Technical University of Munich. He was eager to work on developing engine systems and create new types of transport, so he had to choose whether to try luck with his research in Russia or stay in Germany, which was by that time more industrialized and developed regarding its automotive industry.
Techno-geek of the 19th century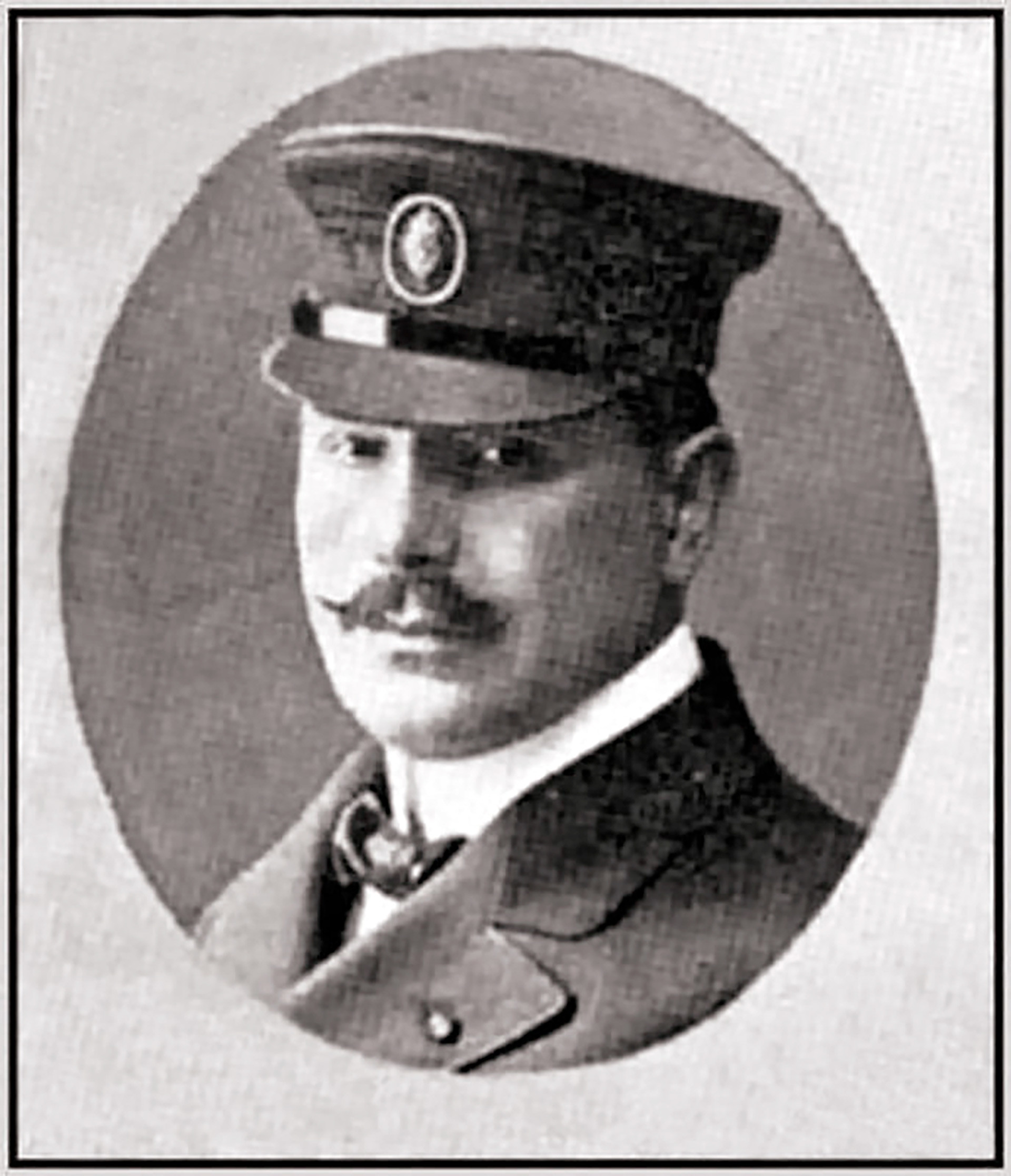 He chose the second option. As Russian journal Cyclist wrote in 1901: "Russian inventors are not able to find their way at home and are welcomed abroad." And Lutsky was one such inventor who dedicated all of his time to engines – and to great success, it must be said.
While working for the small Landes company in 1888, he built a new type of gas engine which was exhibited in Munich, getting him noticed by bigger companies. He also remodeled the crankshaft engine around the same time, improving it greatly.
'Motor carts'
During the 1890s Lutsky's career took a new turn: He started working in the auto industry. By that time automobiles were not particularly developed and looked more like ugly boxes on four wheels with no roof. The Russian press, for instance, called them "motor carts." Lutsky did his best to produce better cars, starting by designing small tricycles before moving onto bigger vehicles.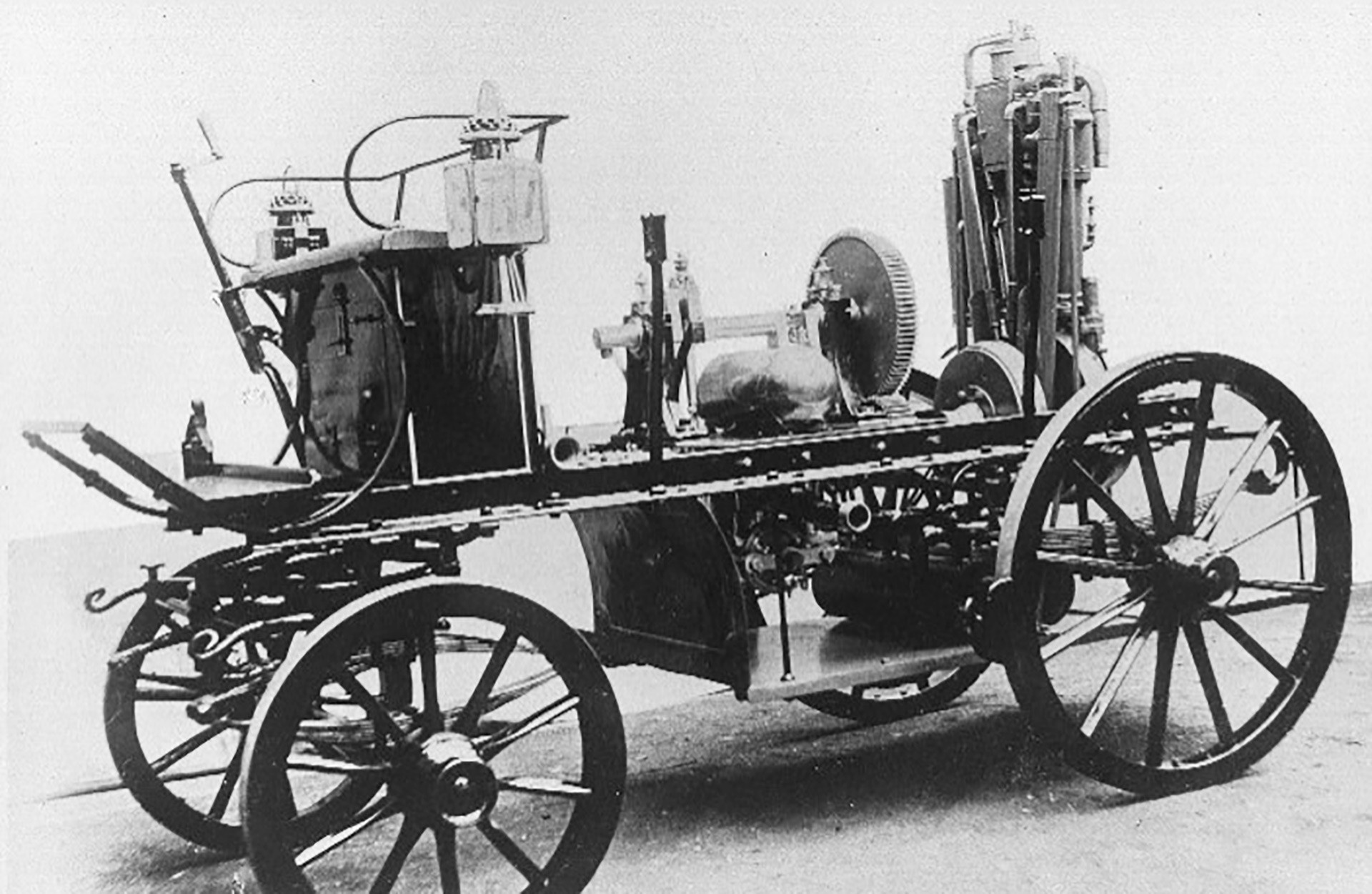 One of the first vehicles produced by the Daimler company.
DaimlerChrysler AG / Wikipedia
His reputation grew and he earned the respect of serious German manufacturers. So much so that he became the co-founder of the European Automobile Union. Future legends of the industry like Gottlieb Daimler and Rudolf Diesel became his friends.
Lutsky never opened his own company, working as a hired man for firms. For instance, he helped create several models forDaimler-Motoren-Gesellschaft. Lutsky was also partly responsible for Daimler's most famous child:Mercedes. Apparently the Russian invented the unparalleled four-piston engine used in the first model.
Man of mystery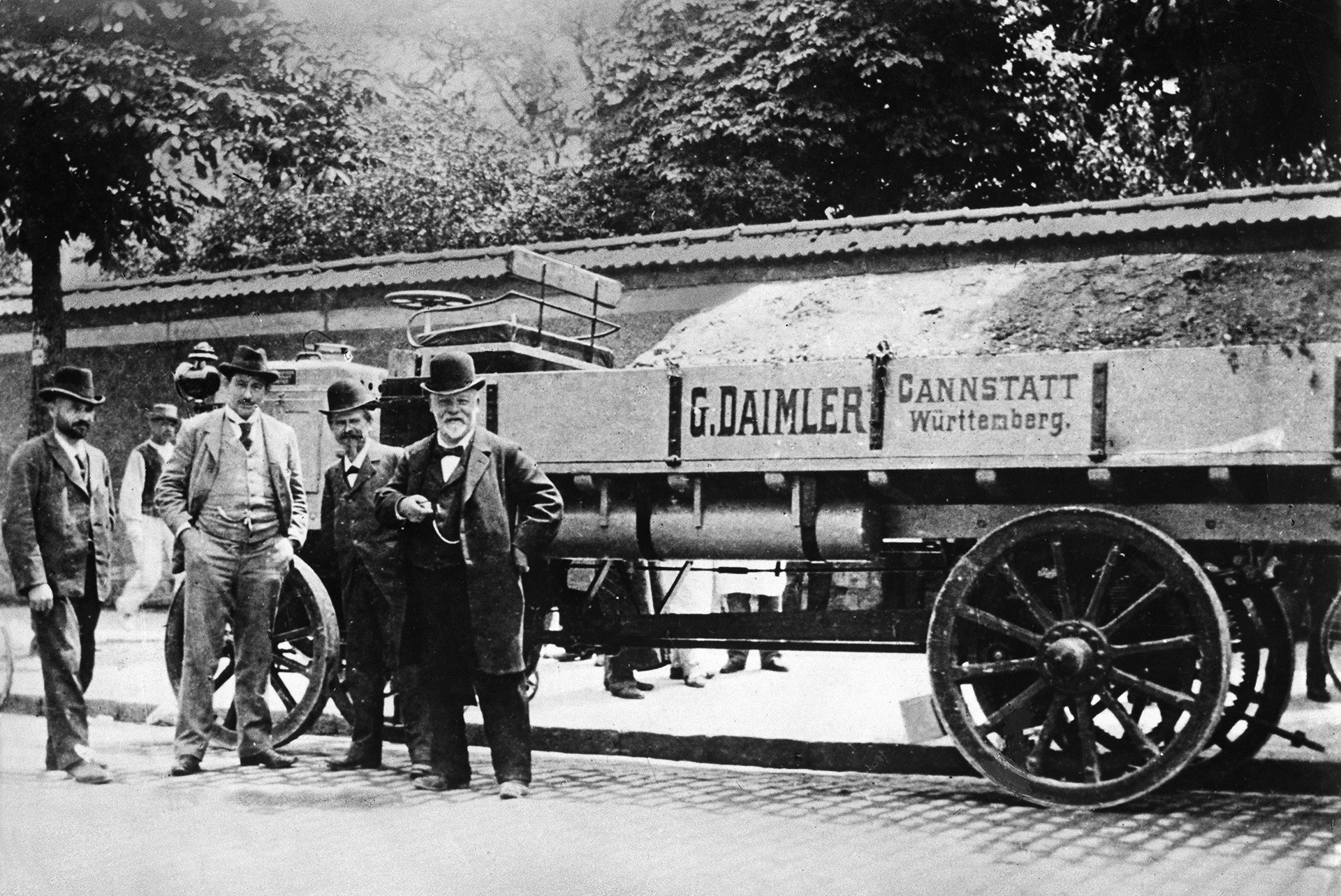 Gottlieb Daimler beside his motor truck during an exhibition in Paris, 1886.
Getty Images
Lutsky left no children, no memoirs, and very little to reveal who he truly was - apart from his inventions of course. Ivan Barantsev, a writer for Za Rulem automobile journal, noted: "Some historians praise him; some consider him a swindler. Lutsky left us more questions than answers." It's even unclear how and when he died, with possible dates ranging from 1920 to 1946.
However, some things are clear – such as the fact he remained a Russian patriot. When in 1900 he decided to design military vehicles he transferred the project to Russia because he was unwilling to work with the German government. In 1902 he also managed to equip the Russian army with a dozen transport cars.
Continuing work on different projects (engines, vehicles, motorboats, and planes), Lutsky remained active until the beginning of WWI, but fate played a cruel joke on him. Germany went to war with Russia. He was locked up in Germany and kept in prison until the end of the conflict, but all traces of the talented engineer disappeared thereafter.
If using any of Russia Beyond's content, partly or in full, always provide an active hyperlink to the original material.