Cosmonauts take six-hour spacewalk to start the age of nanosatellites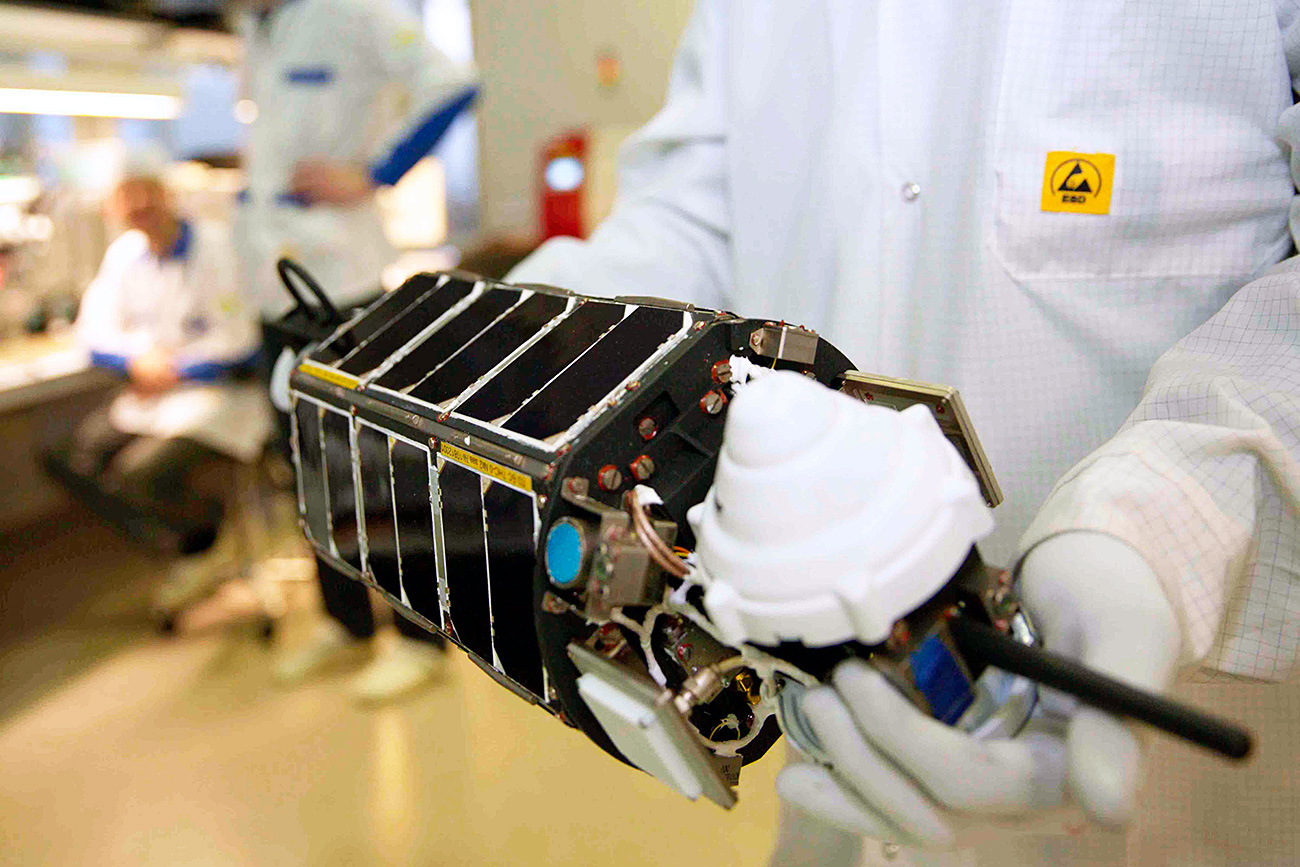 A successful launch of the first Russian nano satellite opens the way to a series of new small sats.
Press Photo
Russian cosmonauts Fyodor Yurchikhin and Sergey Ryazanski took a space walk to launch nanosatellites, such as one 3D-printed by students at Tomsk Polytechnic University and which will transmit greetings in 11 languages back to Earth.
A blurry picture of two Russian cosmonauts working outside the International Space Station was livestreamed by NASA on August 17 for six hours. Commander Fyodor Yurchikhin and flight engineer Sergey Ryazanski made their first space walk in almost six months in order to manually deploy five nanosatellites from a ladder outside the airlock.
One satellite was made, using 3D printing technology, by students at Tomsk Polytechnic University to celebrate its 120th anniversary. It will test the effect of low-Earth-orbit on 3D printed materials.
The satellite will be in orbit for about 18 months, transmitting to Earth voice messages in 11 different languages. Any amateur radio enthusiast can receive the signal from the satellite at the frequency of 437.025 MHz.
The second satellite commemorates the 160th anniversary of the birth of scientist and aviation pioneer, Konstantin Tsiolkovsky.
The third one is a nanosatellite (the term refers to an artificial satellite with a net mass between 1 and 10 kg). In the future, Russia's space corporation plans to use the platform that was created to produce a series of nanosats.
Regular satellites are expensive to build and launch, but these nanosats are changing the industry.
The global market of small sats already exceeds $2 billion, said Andrey Tyulin, general director of the Russian Space Systems, the company behind the launch. According to Tyulin, the market will grow fourfold in the first half of the next decade.
"Today we started an important experiment," said Tyulin in a statement. "Success means that Russia has a new professional platform that in coming years will allow us to reduce financial costs, as well as the time needed to develop new space technologies and conduct research."
Read more:
If using any of Russia Beyond's content, partly or in full, always provide an active hyperlink to the original material.