Border crossing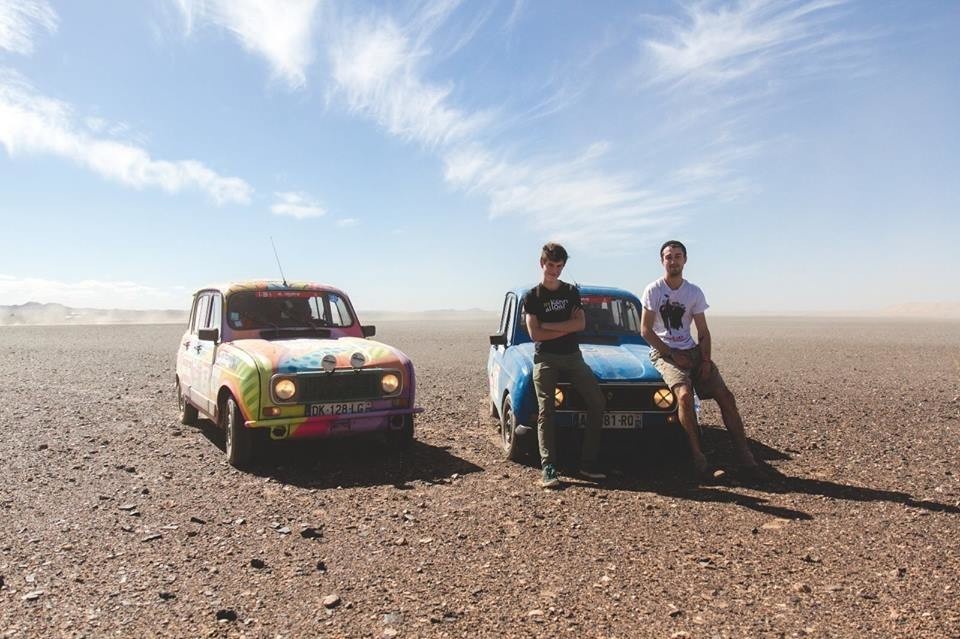 Crossing the Russian border by car can be an hours-long, tiresome experience. Seemingly endless lines, thorough inspections, and questioning by customs officers can make an arduous international journey even more miserable.
Many drivers complain about hours-long lines and not having proper rest because of the lack of rest areas. Having sufficient snacks, water, and a book or a laptop to entertain you are crucial in order to make the wait less tedious.
It's important to know that foreign nationals are not allowed to enter specially marked frontier zones – 5-km long areas in immediate proximity to the country's border – unless they have all the paperwork to prove their plans to cross the border.
"We approached the border zone with Mongolia and were stopped by the military. We tried negotiating with them for two hours because we wanted to make a nice shortcut instead of doing a huge detour of 2,000 km, but they didn't let us pass," said Arthur Boulenger, a 23-year old Parisian who covered 13,000 km driving a Lada Niva from Vladivostok to Moscow in six weeks.
The border between Russia and Belarus is a trap for foreign nationals: they can be denied entry into Russia by car if they already crossed the Belarusian border. A facilitated border crossing regime between the two countries causes troubles for foreign nationals, and some are asked to cross the Russian border at a different checkpoint. Russian and Belarusian citizens don't face this problem, however.
Money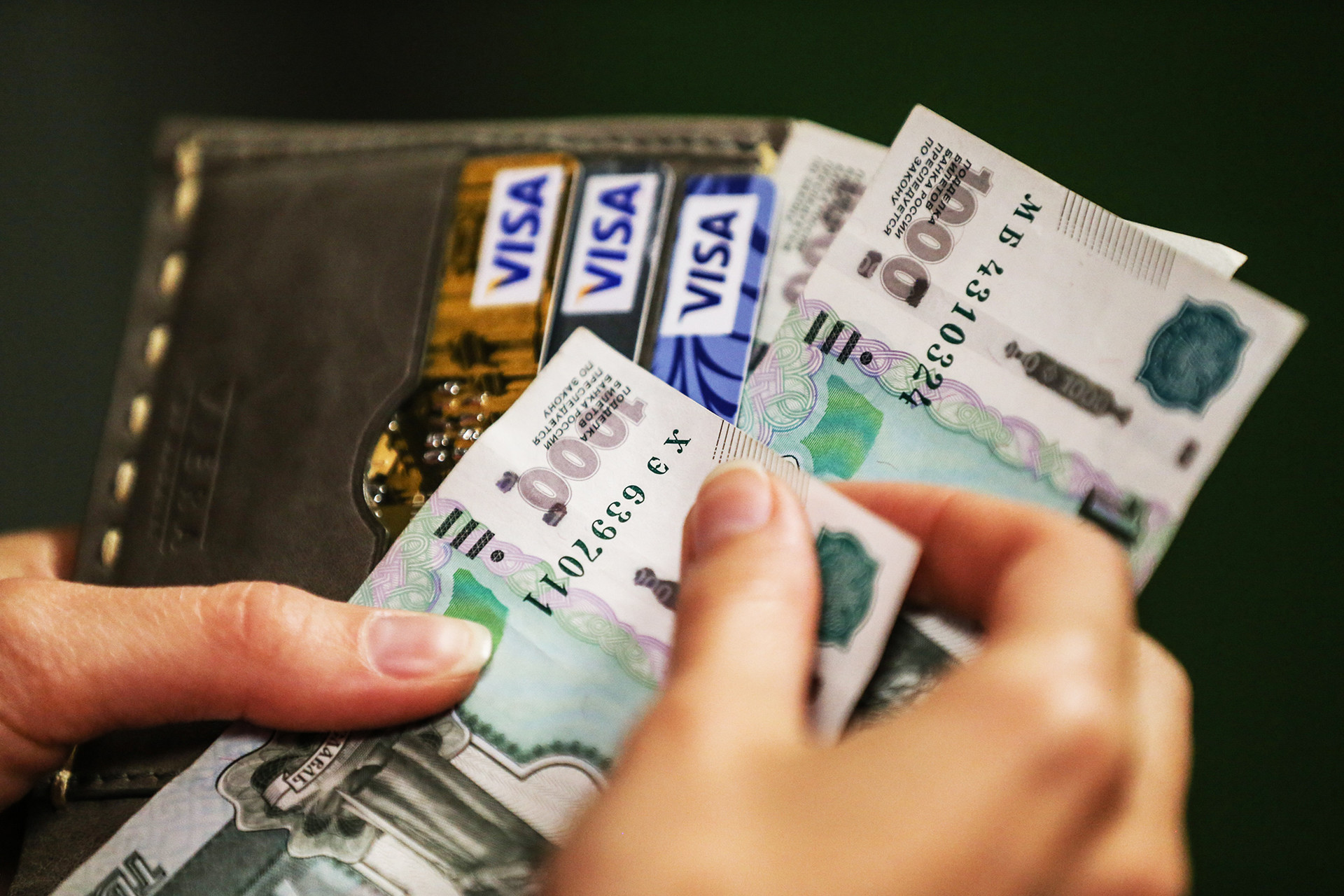 Sergey Savostyanov / TASS
When it comes to money there is one main recommendation: always have cash on you and always have rubles. Although credit cards are accepted in major cities, tech progress has not yet reached some of Russia's most distant corners. At the same time, one may always transfer money to a person's online account using an app that allows accessing funds.
Longer journeys require more precautions. "We tried to have as much money in cash as possible. We always had $200 hidden in the car, just in case. I also recommend this to others," said Boulenger.
Food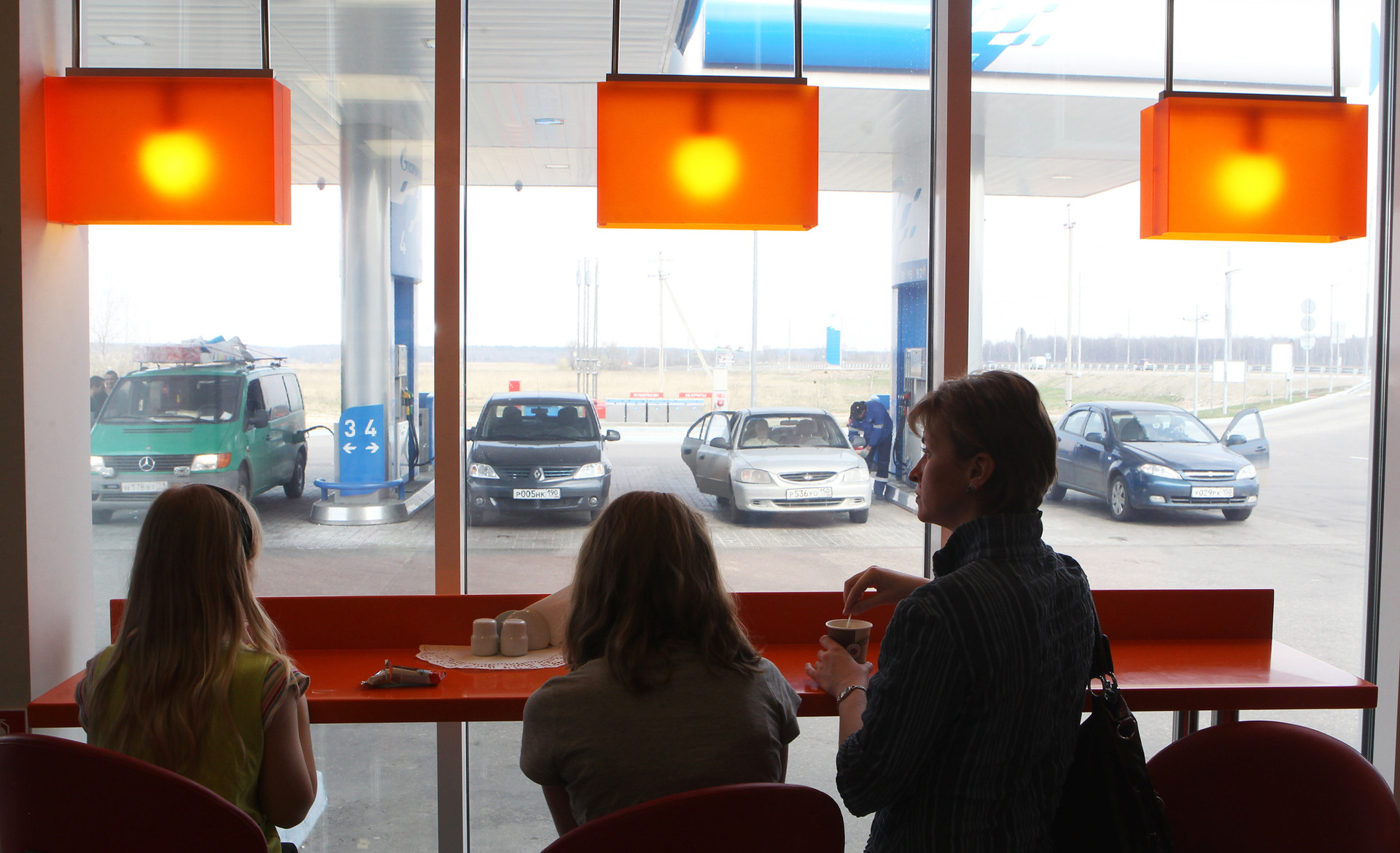 Alexey Kudenko/Sputnik
As a rule, one won't starve if failing to pack snacks for the ride. Small cafes and chain restaurants are common along most major highways in Russia.
"Makeshift restaurants on the road side are usually good and very cheap. The tip here is to look for places where there are a lot of trucks because truck drivers know where to stop for food," said Boulenger.
However, not everyone likes to eat in unknown places, and never treat lightly the risk of food poisoning, which is especially hard to bear while on the road. Cooking food beforehand also helps to save time. "Why stop anywhere if you already have food in the car?" said David Manukyan, an experienced traveler.
Health
Getty Images
Having medical insurance is highly recommended and may be required for a Russian visa. Admission to a hospital without an immigration registration card can be very difficult, if not impossible, unless the hospital is private.
It's important to know that many basic medicines are available in drugstores without a prescription, and pharmacists are usually very helpful. Nevertheless, it's important (and required) to have a basic first aid kit in the car.
Car service and gas stations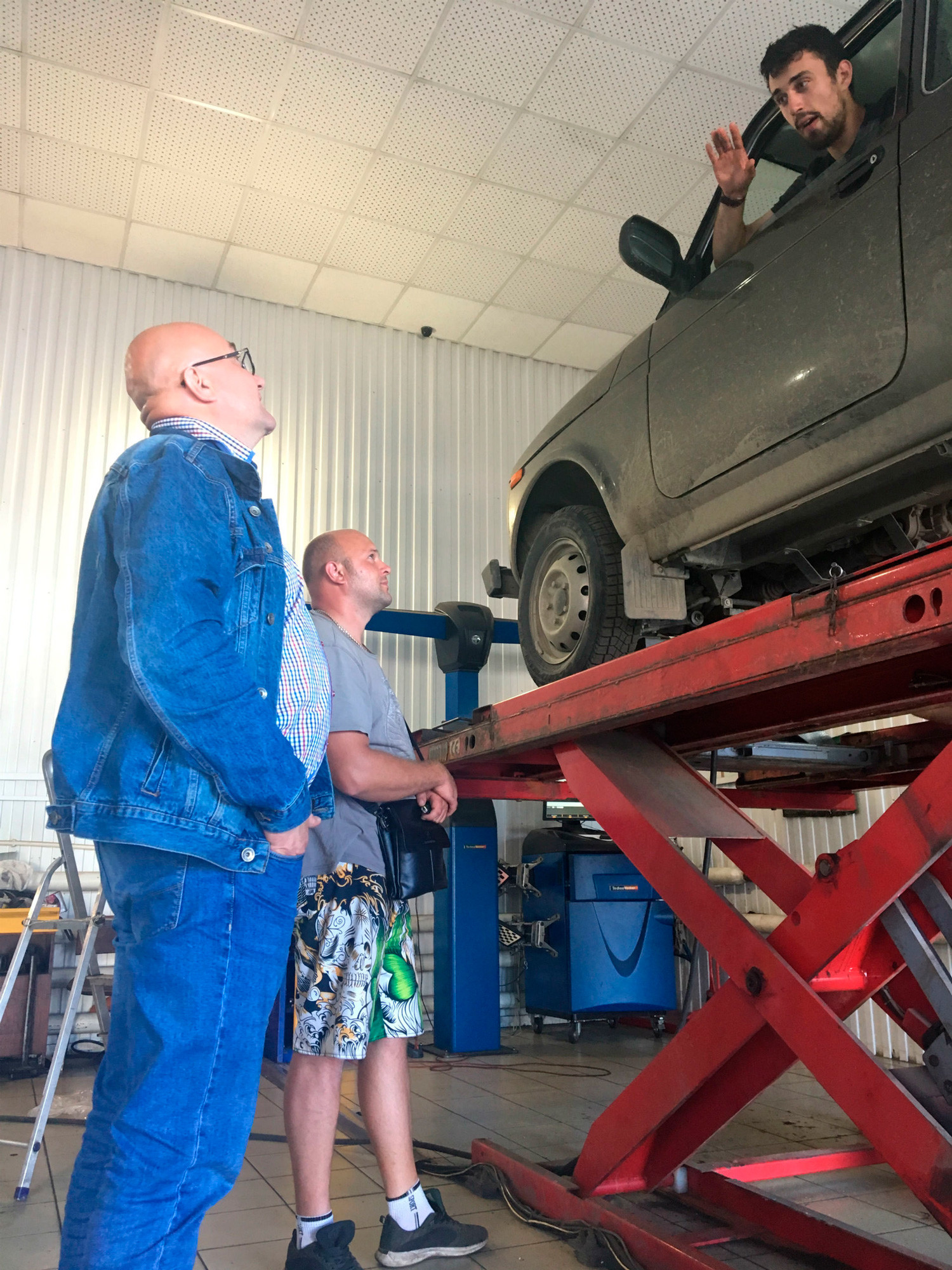 Personal archive
The availability of auto services and gas stations heavily depends on your destination. A road from Moscow to the country's southern border is the busiest route and it comes with the appropriate bonuses: frequent gas stations, no fuel shortages, and car repair services frequently available.
Some sound advice to drivers who plan to take other routes is to never travel with your tank half-empty; always keep it above that threshold.
In some eastern regions, the problem with gasoline may be more acute. "Gasoline is scarce mainly in the Far East, between Khabarovsk and Baikal. The longest distance I covered without seeing any gas station was approximately 800-1,000 km. Also, you might come across gas stations, but they could run out of fuel," said Boulenger.
Canisters are a must.
Cars break down, and being stuck in the middle of nowhere can be a little intimidating. There is no need to worry, however, because cars can be fixed virtually in every settlement in Russia. There is only one condition: the simpler the car, the better. This is why some travelers choose cars made in Russia for their journeys.
"My car broke and I had to stop in a tiny village called Nazyvaevsk (Omsk Region). I found a mechanic by chance. He did an amazing job and took the two of us to his place for two days while the car was being repaired. Very cheap service, very nice people," said Bojan Rakic, a Serbian who drove his Nissan X Trail from Spain to Vladivostok and back, spending six months on this epic journey.
Road pavement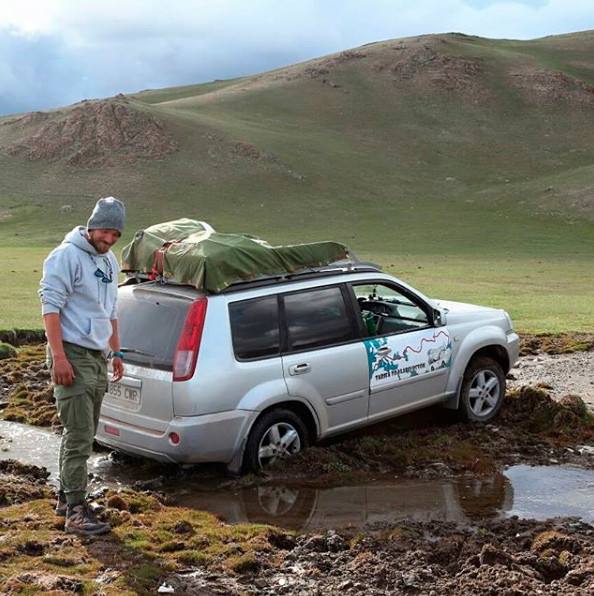 Contrary to a widespread stereotype, most people report that Russian roads are actually quite good. Naturally, there are some exceptions. "In the Far East roads are not great. Sometimes you will have to drive for 300 km and the road will be full of holes and you'll have to drive very slowly. And sometimes it's really good because it's brand new. It's important to be careful when driving because sometimes you are driving fast on a very nice road and then there is a big hole; it can be dangerous," said Boulenger.
Traffic police, fines, and bribes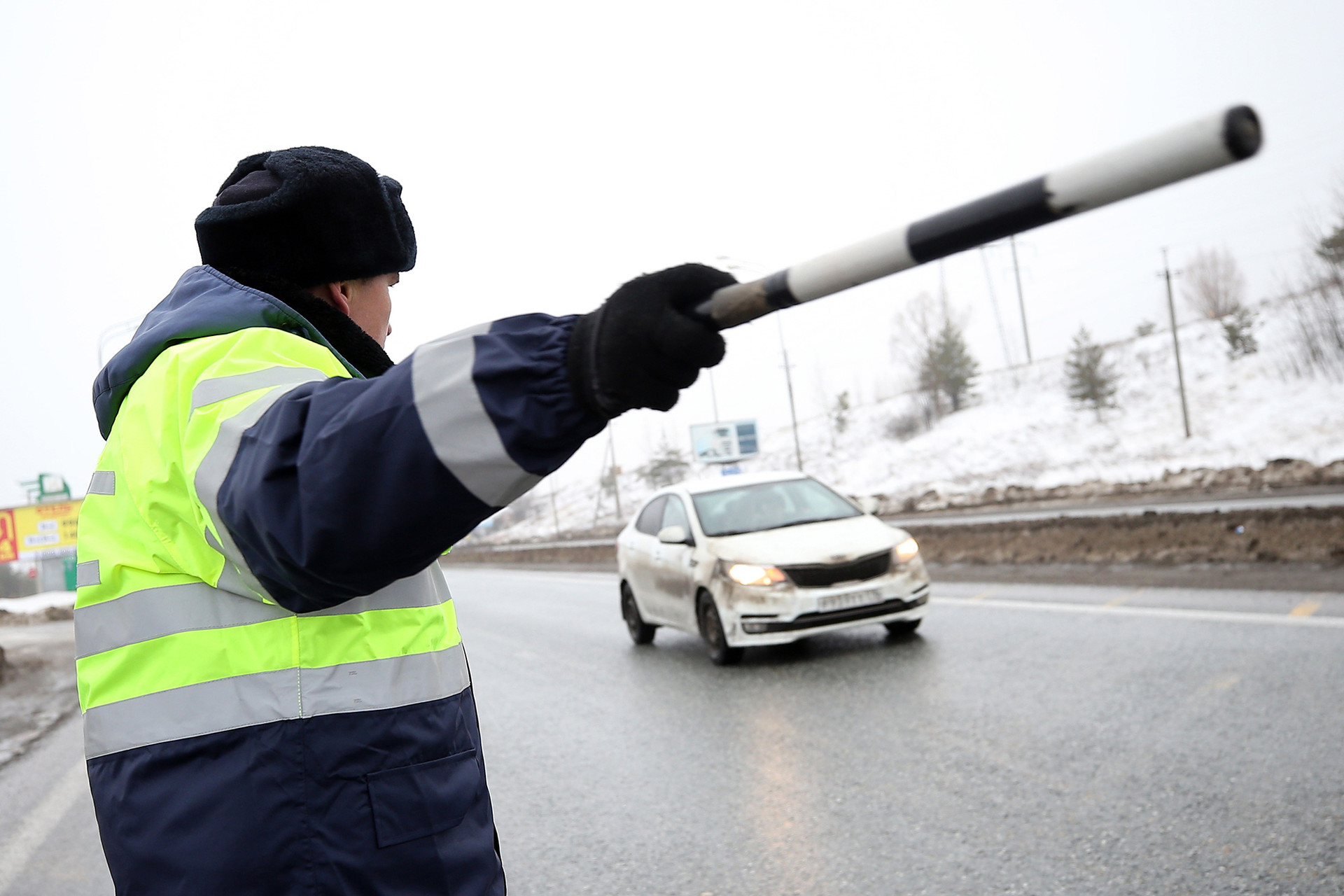 Egor Aleev / TASS
Is extortion by traffic cops common? Not really, it turns out. To begin with, cars with local plates are rarely stopped for routine checks. Cars with foreign-issued plates are more likely to be stopped by traffic officers without a plausible reason, but there is no need to worry.
"We were stopped by the police three times and they were very nice. We heard that sometimes they can ask for money, but it never happened," said Boulenger, who drove all the way from Vladivostok to Moscow.
In rare instances of power abuse, one may always dial an anti-corruption hotline whose contact number is always indicated on every police vehicle. Knowledge of the Russian language is key in such an extreme scenario.
"In the countries of the former Soviet Union everything had better be to the letter. But if a cop asks for money directly in his hand, that's a no go in Russia," said Tim Kirby, who frequently covers long distances by car.
Bonus tips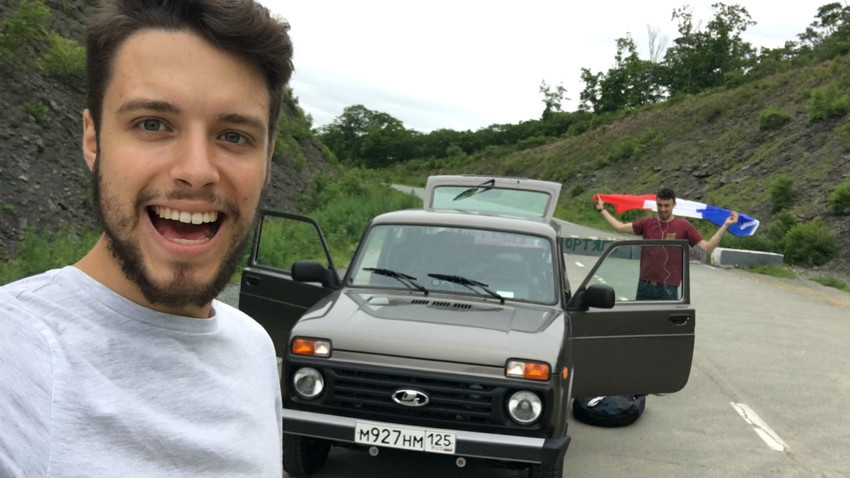 Personal archive
Have multiple mobile phone carriers at your disposal. Depending on the area, some might fail while others will still have a strong signal.
Have a first aid kit ready. On top of everything, it's required by traffic rules; as is a fire extinguisher.
Fill the gas tank only at gas stations of major brands: Lukoil, Rosneft, Shell, and BP. Unknown or unmarked gas stations may have fuel of lower quality.
Have small disposable accessories and car parts ready just in case: bulbs for head- and taillights, spare tires, and etc.
Download the Yandex.maps app on your iPhone or Android – this online map can take you anywhere in Russia.
On top of everything, enjoy your trip!
Click here to read 7 facts about biking across Russia that will help keep you alive.
If using any of Russia Beyond's content, partly or in full, always provide an active hyperlink to the original material.