Which Russian illustrator won the 'Nobel Prize for children's literature'? (Pics)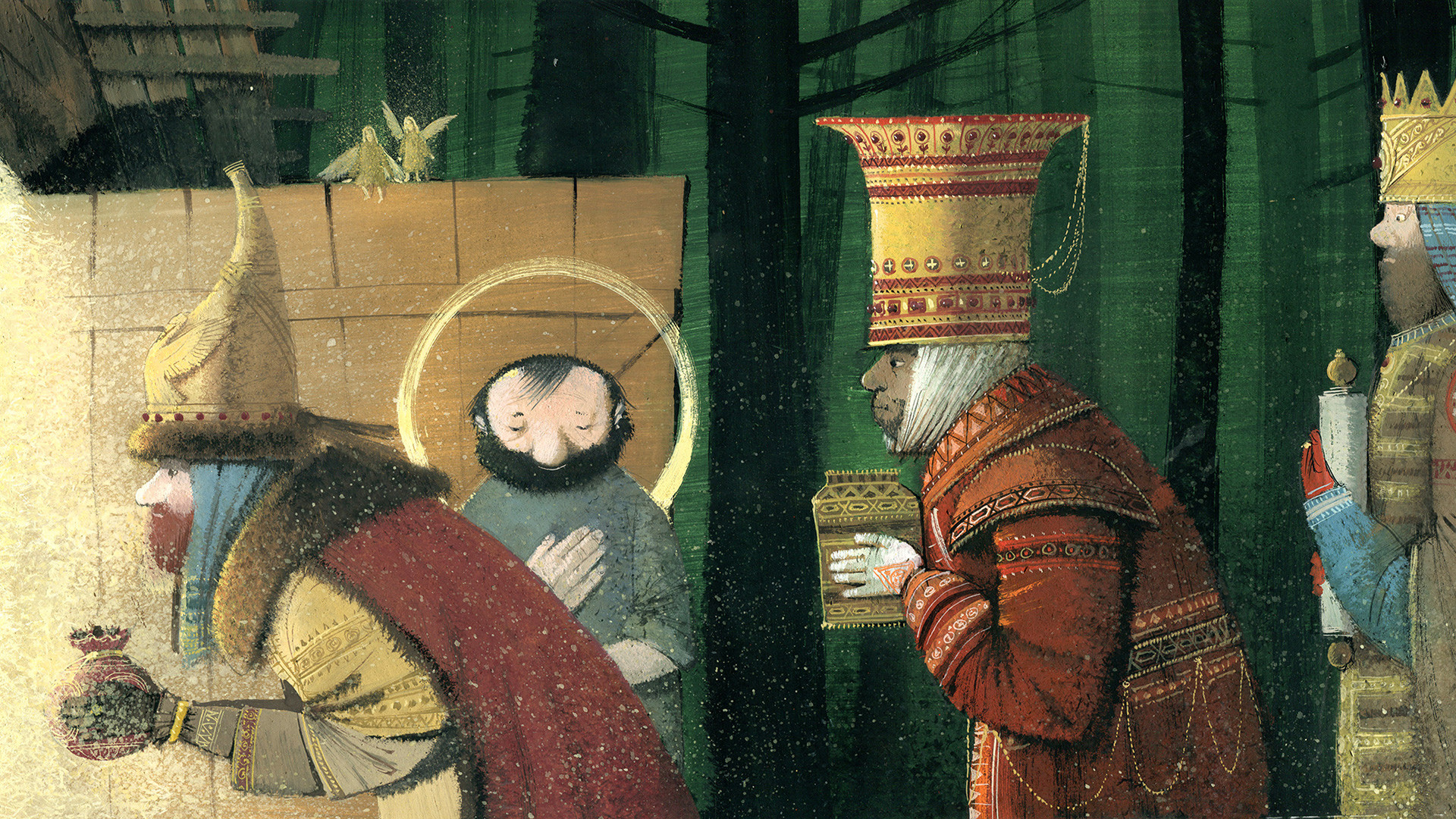 The Ox And The Ass At The Manger by Jules Supervielle (Nikea Books, 2013)
Igor Oleynikov
Check out his amazing works for both child and adult literature.
On March 26 Igor Oleynikov, a Russian artist, became one of two laureates of this year's Hans Christian Andersen Awards, considered the Nobel Prize for children's literature. While Japanese author Eiko Kadono won the award for her writing, the Russian artist was honored for his illustrations.
"This exceptional illustrator can bring the page alive in a way that must be the envy of his peers…. Furthermore, he brings an extraordinary cast of characters to life…. Oleynikov brings the great Russian artistic vocabulary, style and passion to his work," said the panel about Oleynikov's art.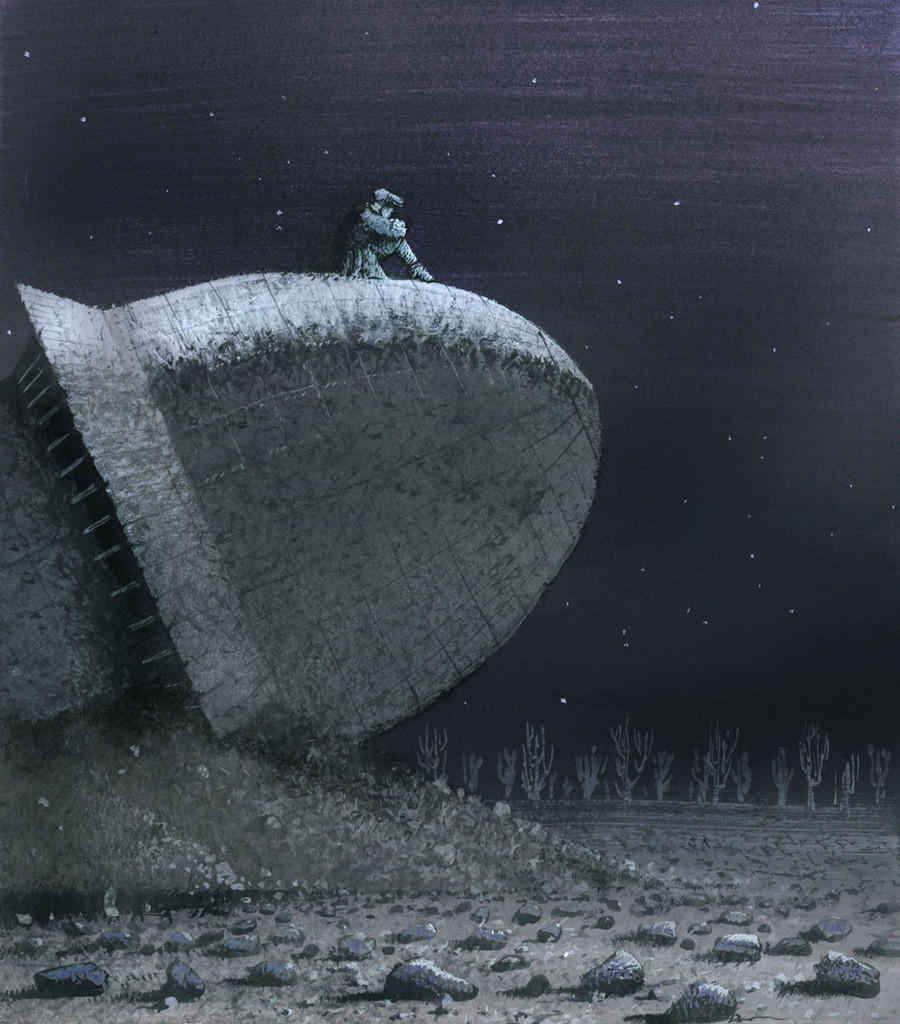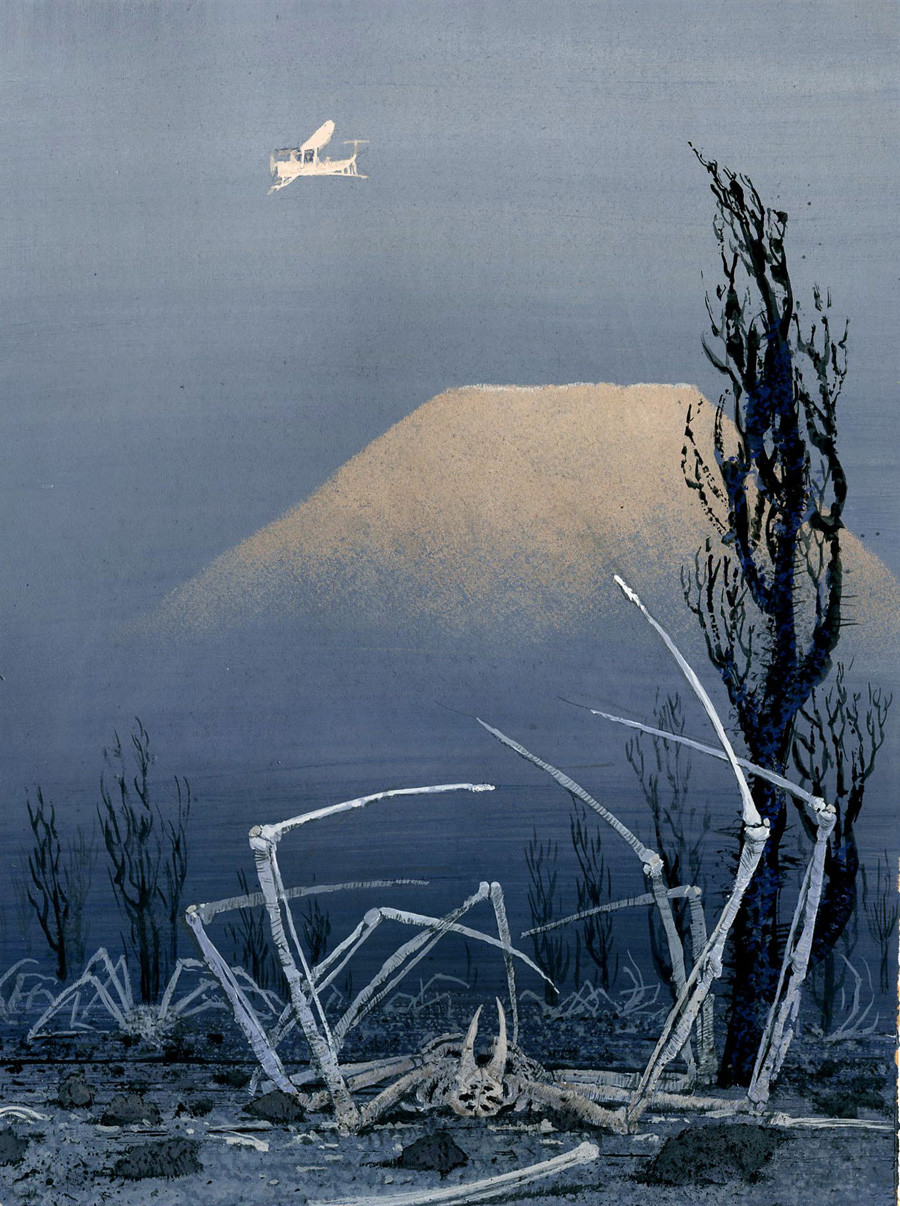 Aelita by Aleksey Tolstoy (Mesheryakov Publishing House, 2013)
Igor Oleynikov
Born in 1953 in the city of Lyubertsy, just outside Moscow, Igor never got a diploma in art – a surprise for anyone who sees his works. He graduated from the Moscow State University of Environmental Engineering but eventually decided to pursue art - like his mother, who designs carpets.
"All kids draw, but then at some point the majority of them lose interest, but my mother supported it, never letting this interest go away," Igor said (in Russian) in 2013. "She was an artist and got me interested in all of this, giving me suggestions when I was drawing something and, thus, developed my interest."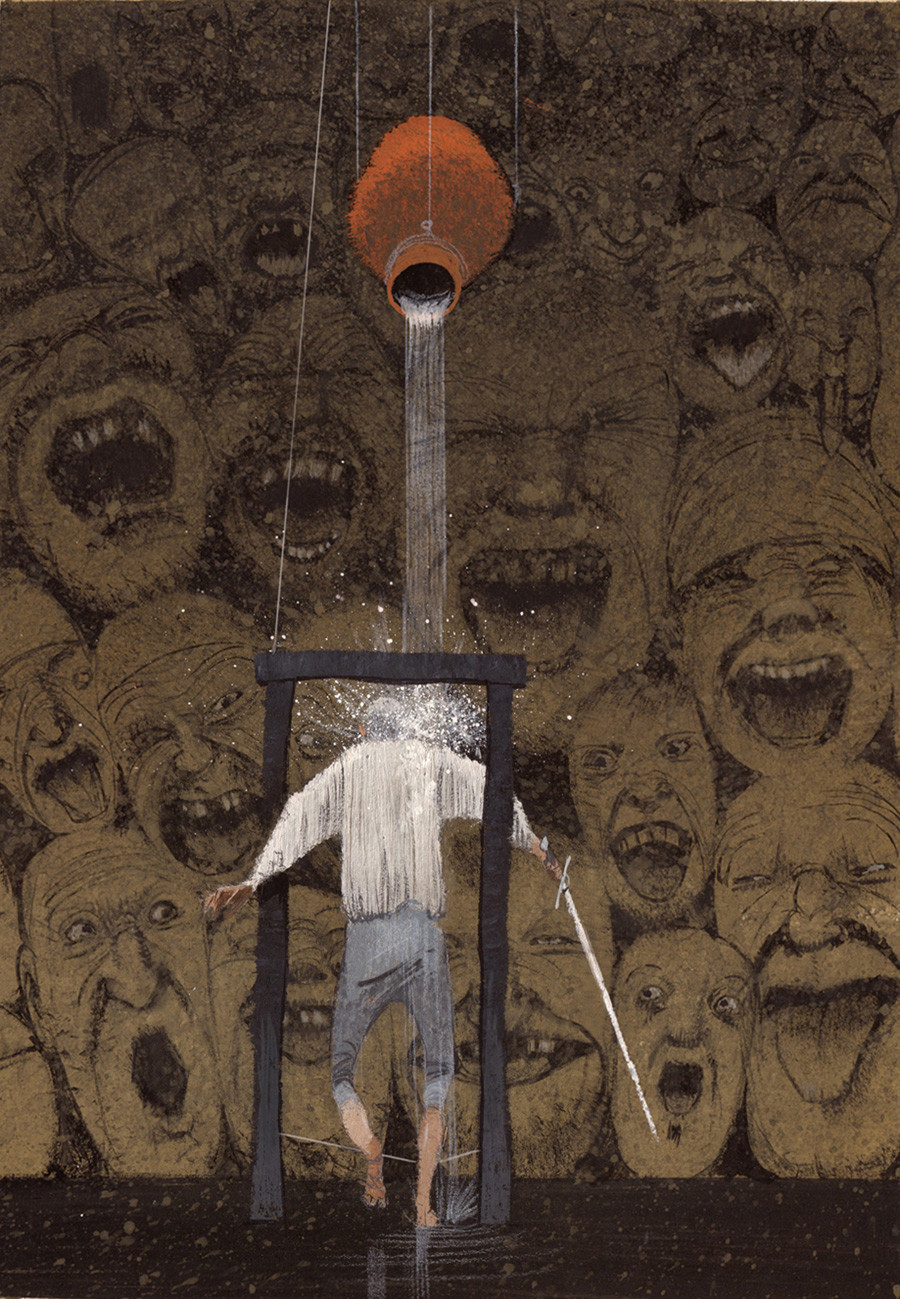 Don Quixote by Evgeny Schwartz (Azbuka, 2017)
Igor Oleynikov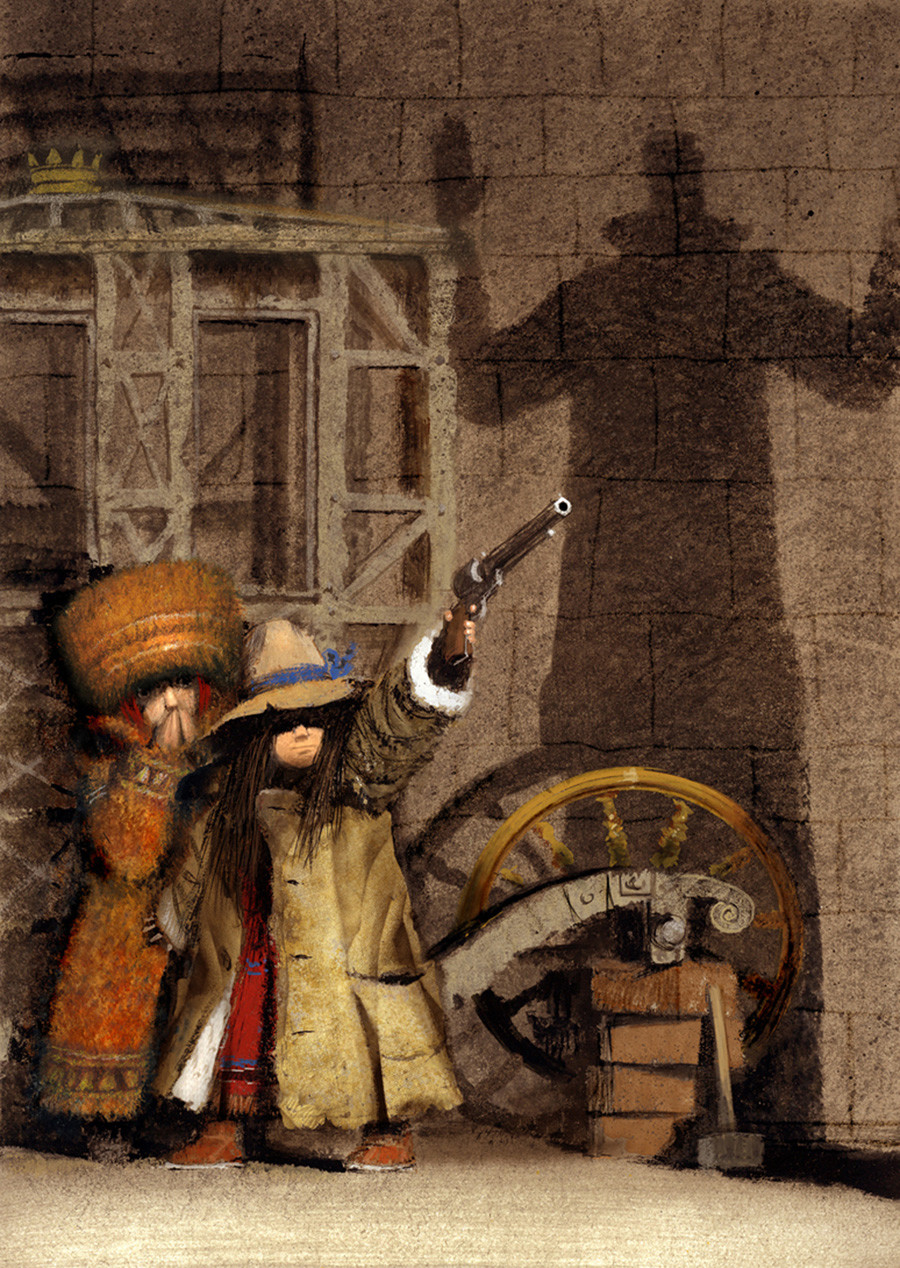 Don Quixote by Evgeny Schwartz (Azbuka, 2017)
Igor Oleynikov
His real career began with Soyuzmultfilm, a Russian animation studio based in Moscow, where he worked as animator on many well known short films including The Mystery of the Third Planet, Once Upon a Dog, and Travels of an Ant.
"I've drawn since I was a kid and dreamed of working in Soyuzmultfilm since 7th grade," he recalls (in Russian). "So my dad said 'ok, gather all your drawings and go to Soyuzmultfilm.' That's how I got a job there."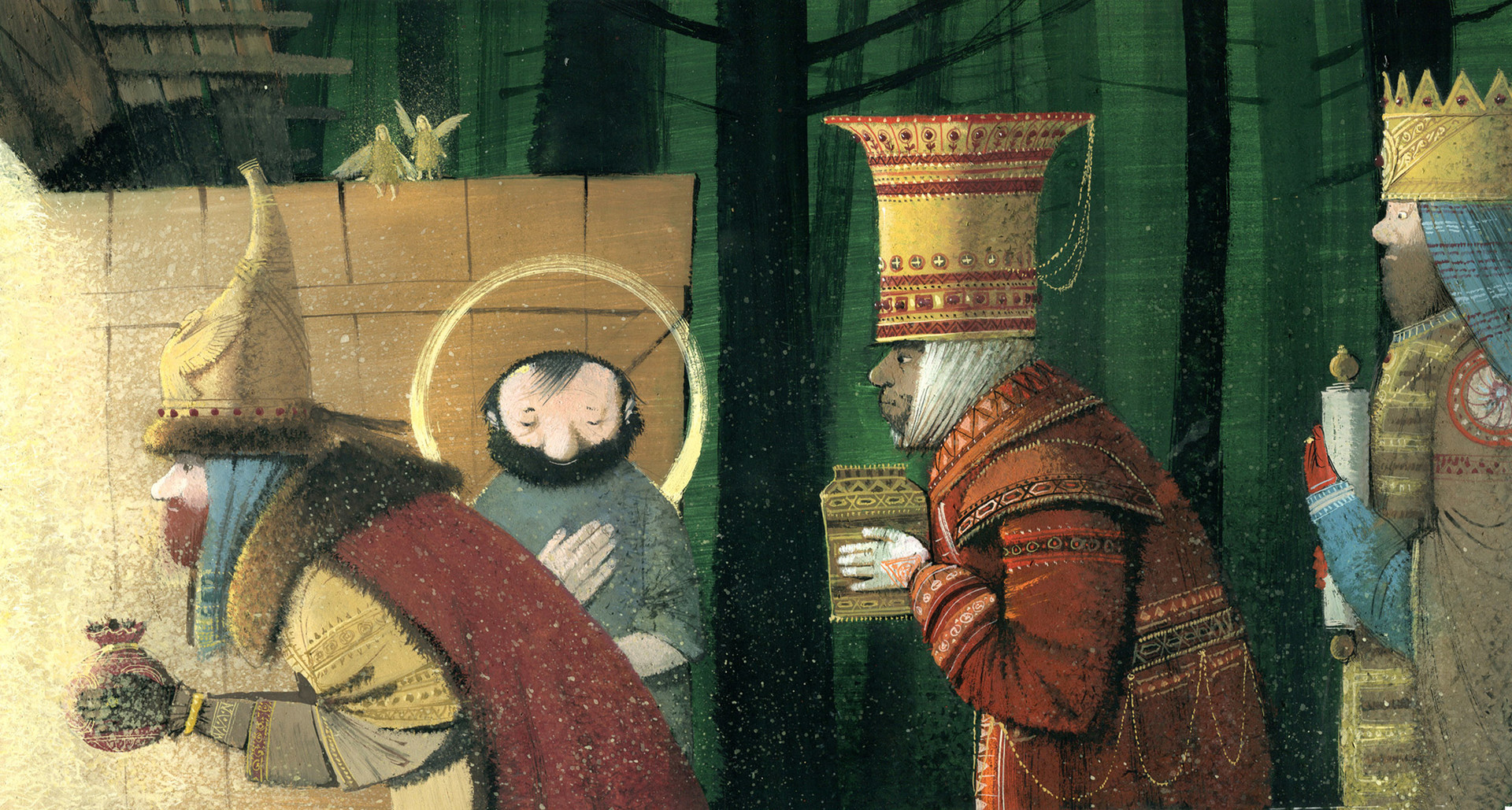 The Ox And The Ass At The Manger by Jules Supervielle (Nikea Books, 2013)
Igor Oleynikov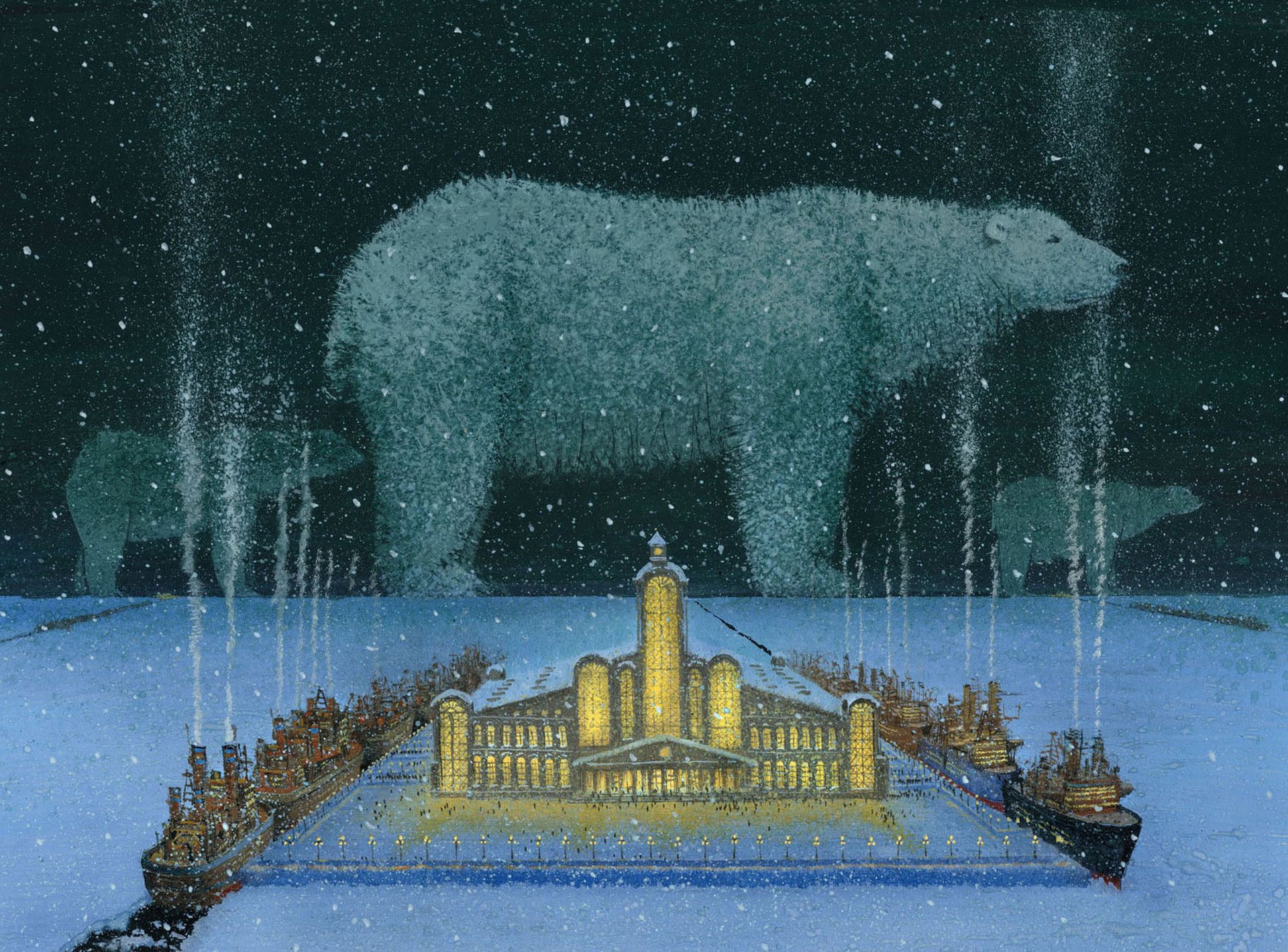 Calendar for 2017 (Nikea Books, 2017)
Igor Oleynikov
In the 1990s he started working for another animation studio called Christmas Film where he contributed to movies including The Magic Flute and Podna and Podni.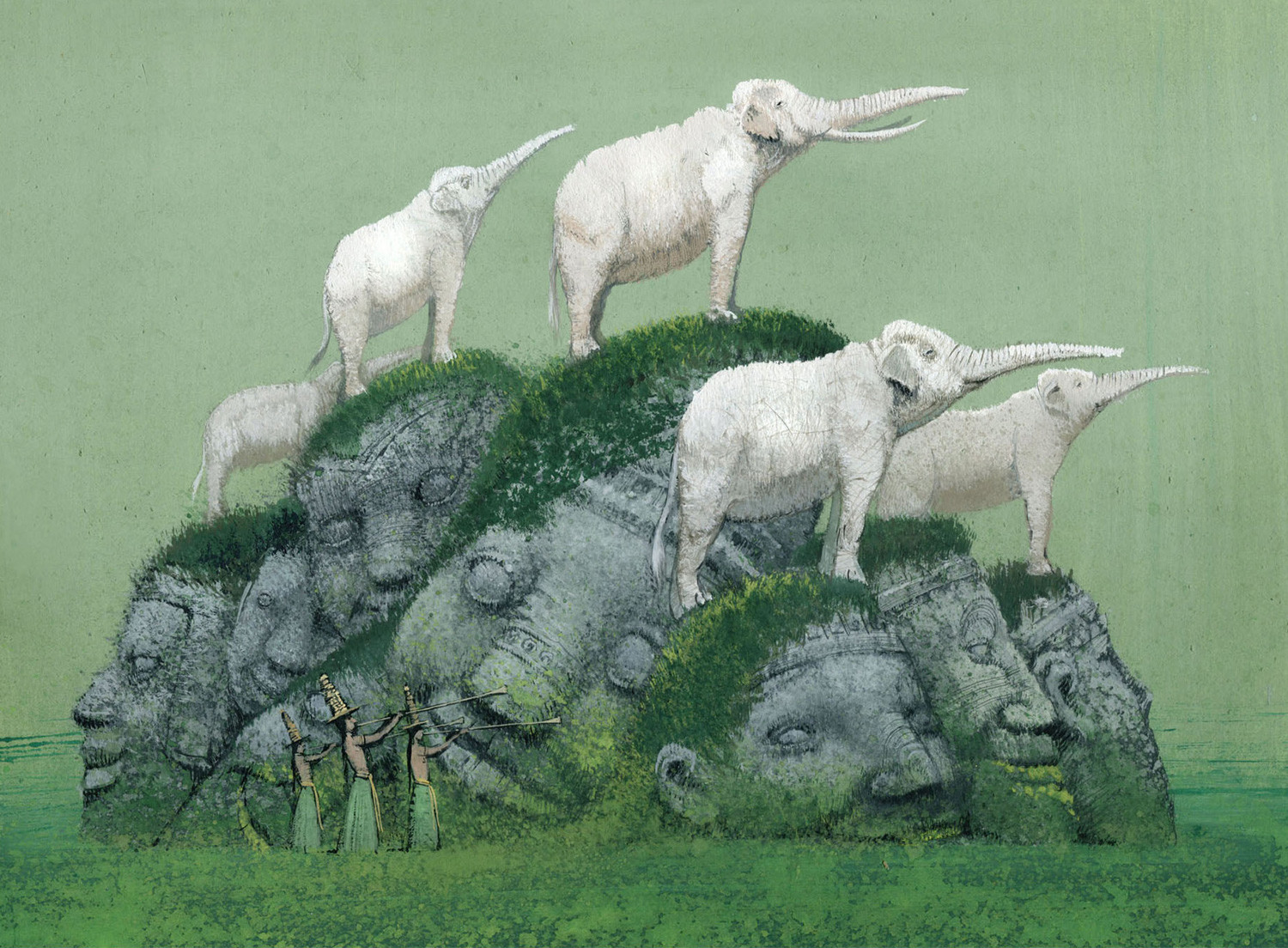 Calendar for 2017 (Nikea Books, 2017)
Igor Oleynikov
At the same time Oleynikov combined his work in animation with making illustrations for children's magazines and books. Over the last three decades he's illustrated more than 80 books (both for children and adults) including the Russian edition of Kate DiCamillo's The Tale of Despereaux and The Fox and the Hare, Nikolai Gogol's The Nose and Joseph Brodsky's Ballad of a Small Tow.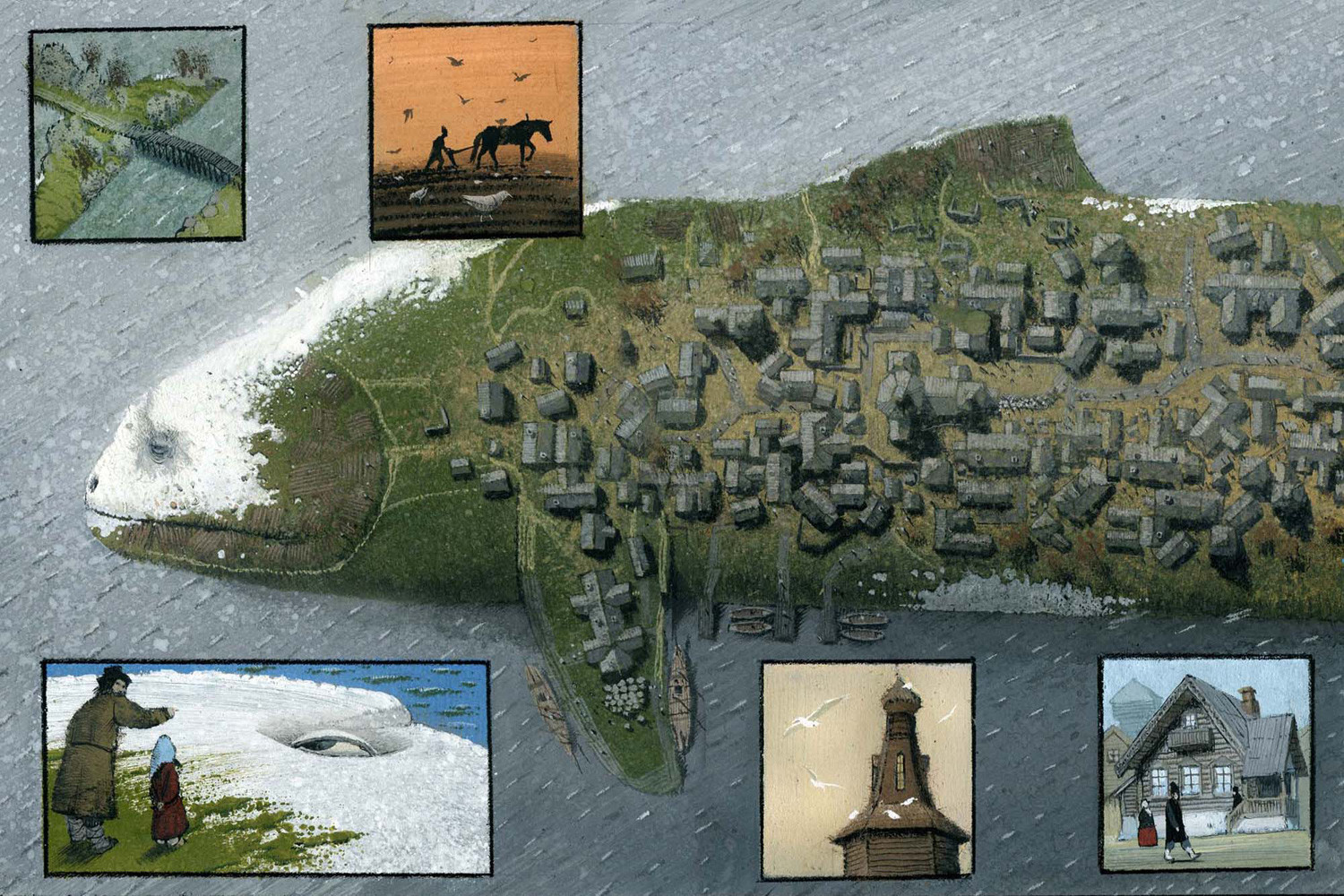 The Little Humpbacked Horse by Pyotr Yershov (Rech Publishing, 2015)
Igor Oleynikov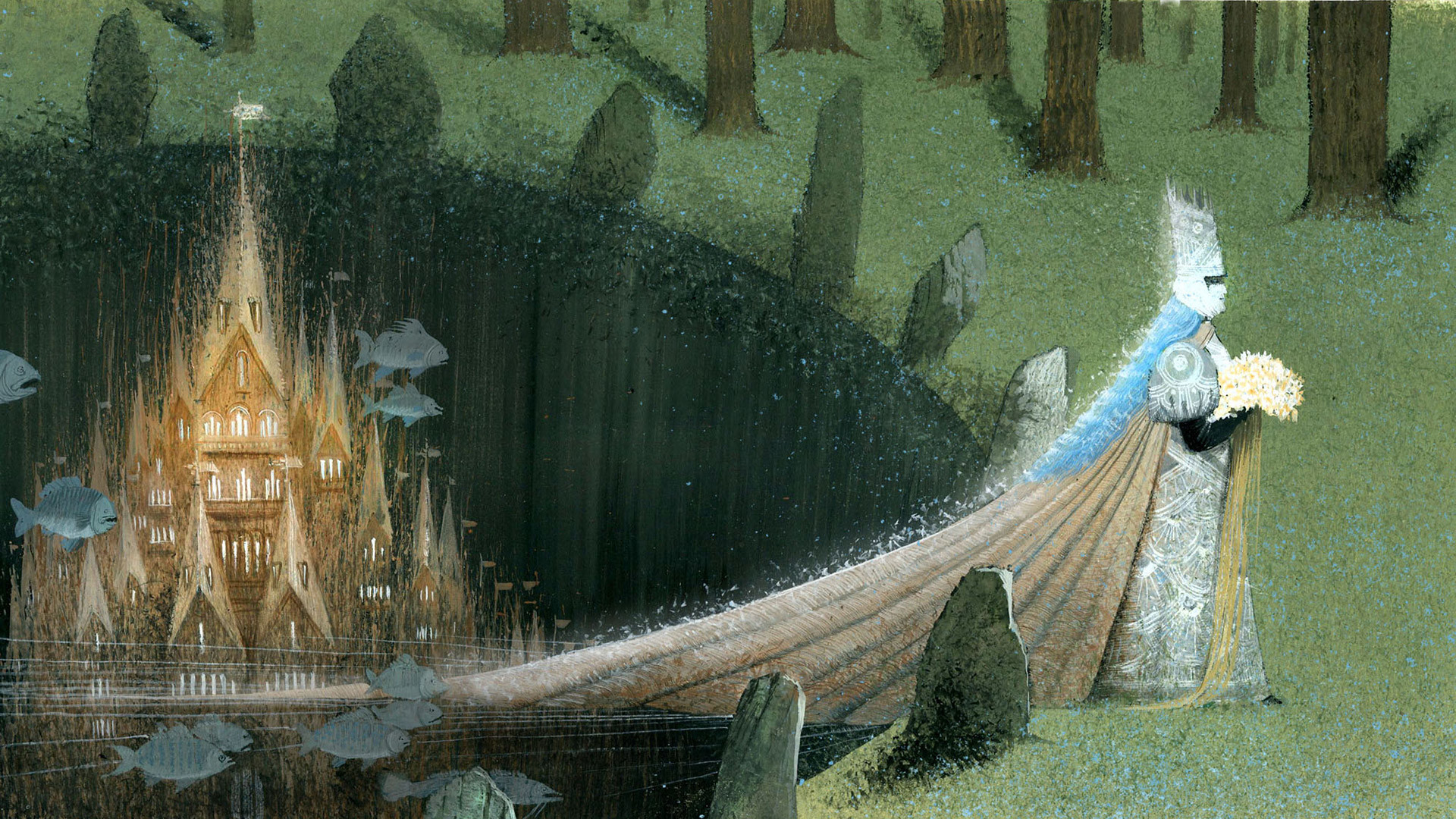 Two brides and a love drink by Sofya Prokofyeva (Serafim and Sofya Publishing, 2012)
Igor Oleynikov
What's the secret behind Igor's magnificent work?
"I always wanted to convince children…that everything in illustrations and the story is happening in real life, so that they believe in fairytales," he says (in Russian). "I started to draw more realistically, to become closer (to the reader)."
"I draw for myself, not for my readers," he explained (in Russian).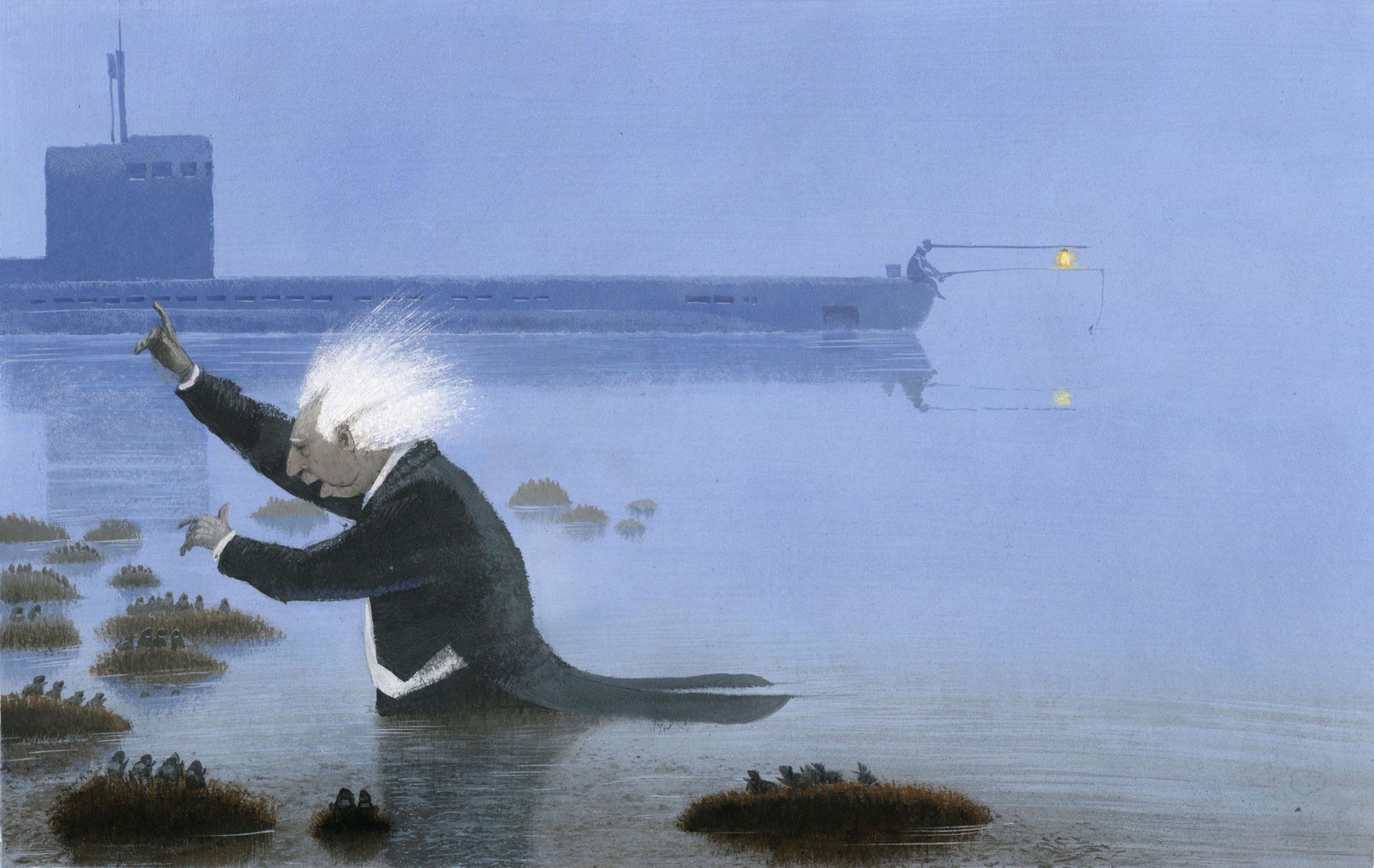 A Book of Nonsense by Edward Lear (Rech Publishing, 2014)
Igor Oleynikov
Would you like to see more contemporary Russian artists? Check out the works of the Siberian painter who combines photos and painting to create unusual and playful images that have won her thousands of followers on Instagram.
If using any of Russia Beyond's content, partly or in full, always provide an active hyperlink to the original material.