The most destructive natural disasters in modern Russia
Central Russia suffers from forest fires and river floods, while the country's Far East is prone to strong earthquakes.
Natural disasters in Russia are not all that common, yet some regions are more at risk than others. In recent years, Russians have experienced heat waves, flooding, earthquakes, and freezing rain.
1. Flooding in the Far East, 2013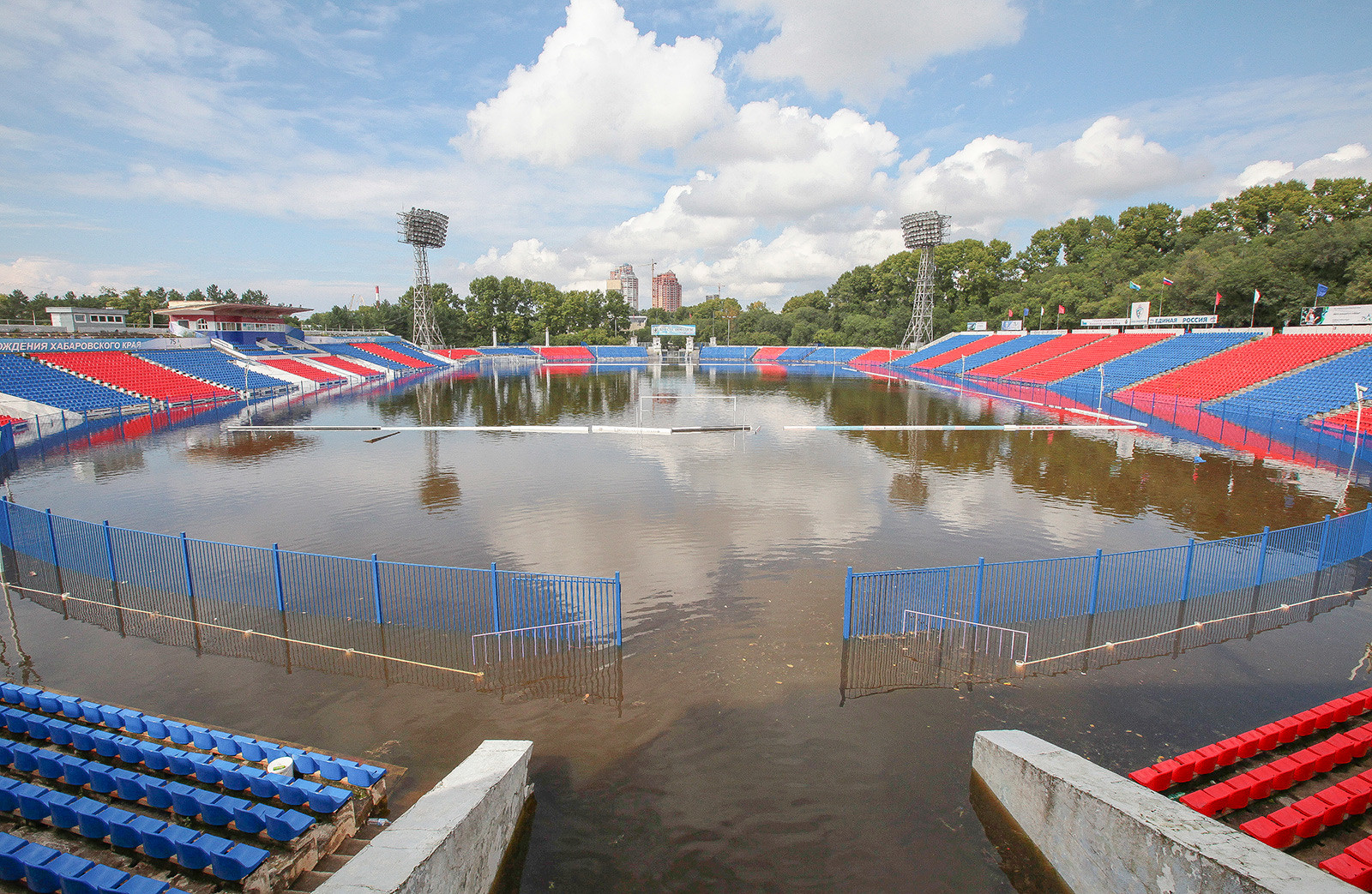 Throughout July 2013, the Russian Far East was battered by heavy rains that caused the Amur River to spill over. As a result, five regions experienced the worst deluge in the country's living memory. For a few months, Khabarovsk, the largest city in the Far Eastern Federal District, turned into Venice (without the Renaissance architecture). In total, 235 settlements, more than 2,000 kilometers of roads, and 13,000 apartment blocks were flooded, causing misery for 90,000 locals. The water began to recede only in mid-September. More than 300,000 people took part in the clean-up operation, including military personnel stationed in the district, while a nationwide whip-round raised more than 2 billion rubles (about $30 million) for the victims.
2. Flooding in Krasnodar Territory, 2012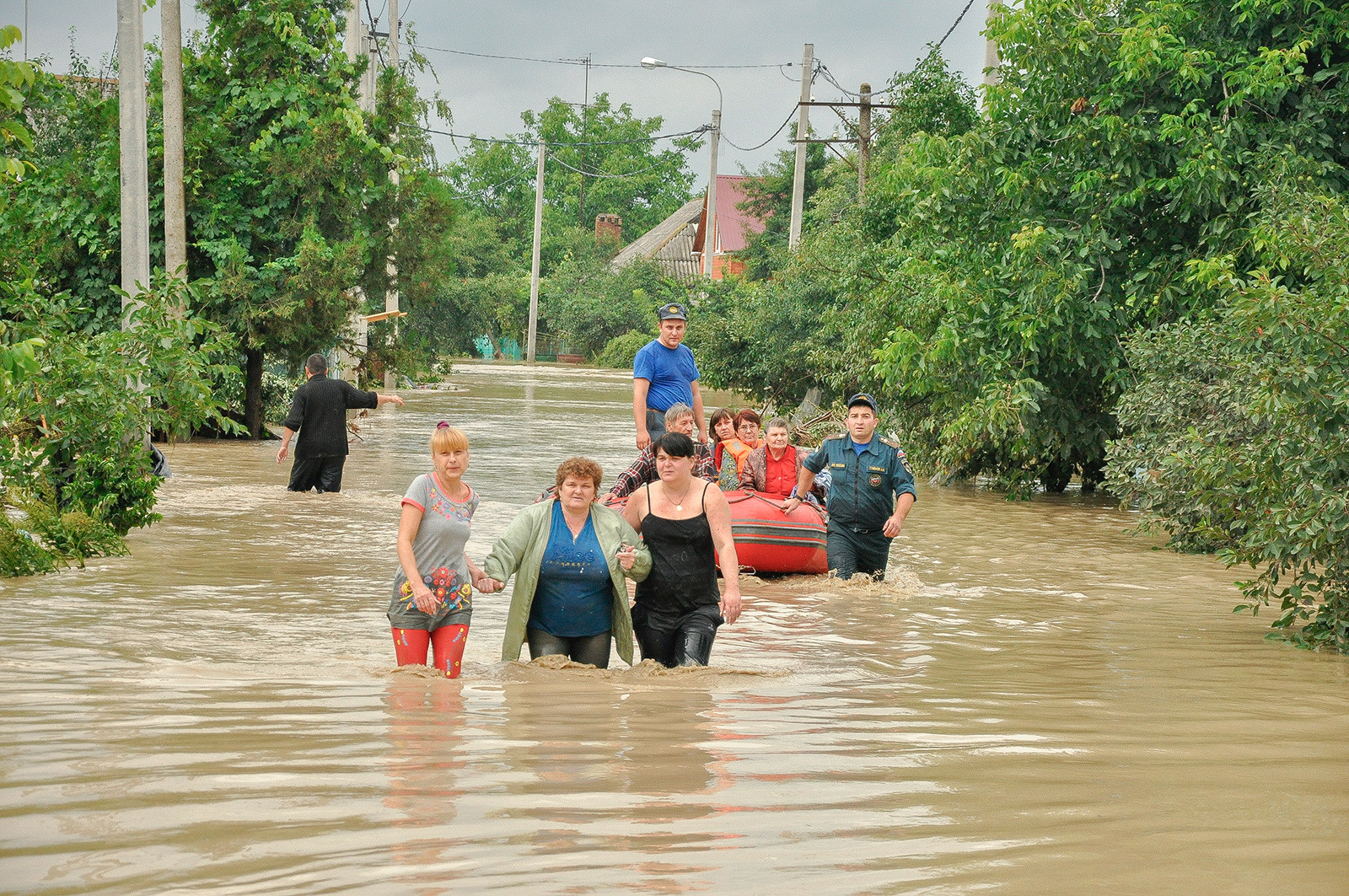 The town of Krymsk.
Ivan Chumash/TASS
This was the most devastating natural disaster in the region's history. In July 2012, following severe rainstorms, ten resort towns and port cities were flooded, including Gelendzhik and Novorossiysk. But the main blow landed on the town of Krymsk and its population of 57,000 people, of whom 150 perished. Eyewitness reports say that the tragedy occurred at night when everyone was asleep, and there was no warning of the impending calamity. As a result, more than 53,000 people fell victim to the disaster, half of whom lost property. 7,000 apartment blocks, hospitals, schools, and stadiums were destroyed. Vladimir Putin visited Krymsk three times in July, and Russian rescuers were joined by colleagues from Belarus and Azerbaijan. To mark the first anniversary of the tragedy, the "Weeping Wall" memorial was erected in Krymsk.
3. Heat wave, Central Russia, 2010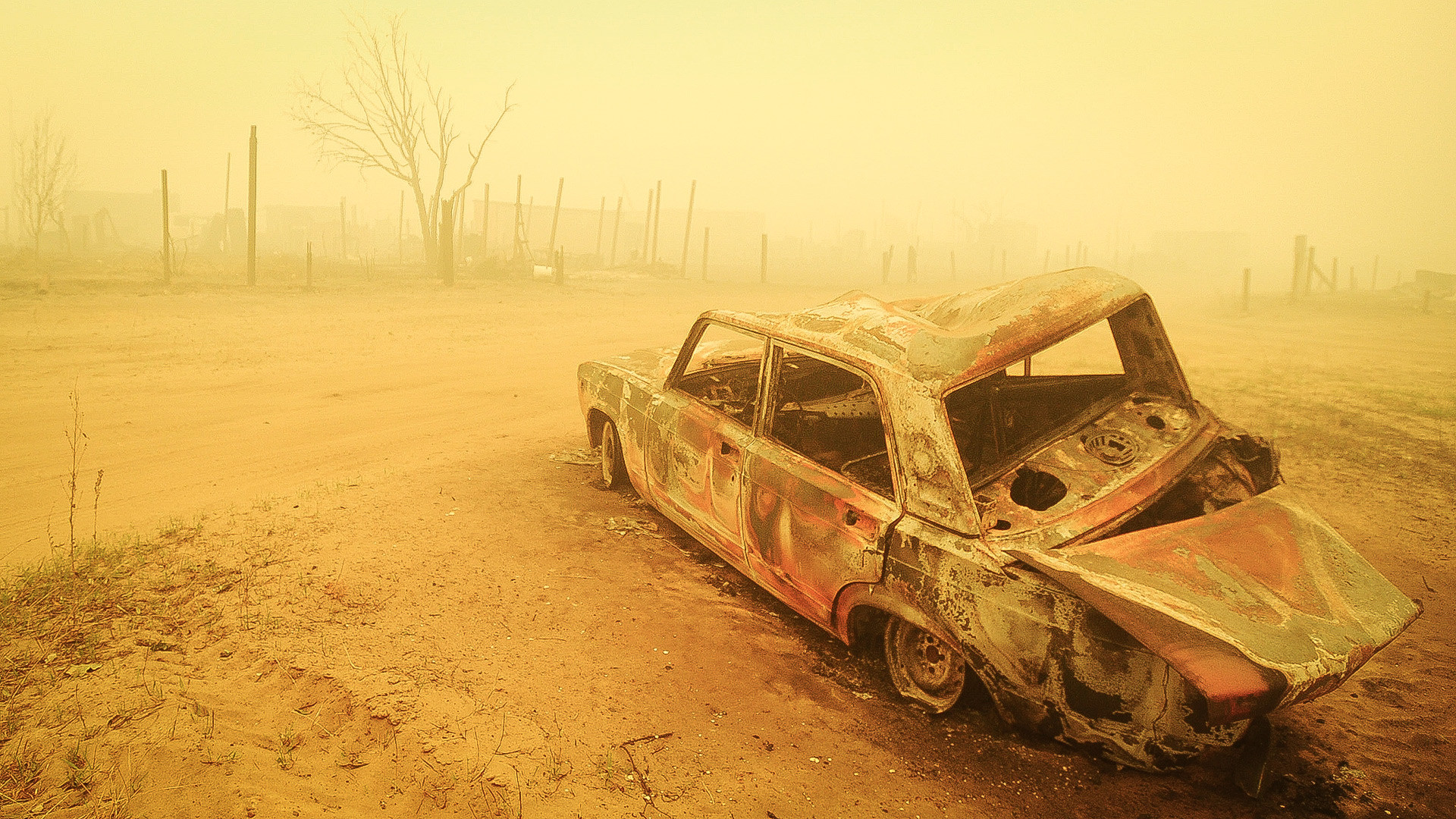 Smog from wildfires in the countryside cloaked Moscow.
Vladimir Astapkovich/TASS
The summer of 2010 was a scorcher. In June, Moscow recorded its highest temperature for 130 years. Residents clambered to escape the 40C heat, buying up all the fans, air conditioners, and water guns (!) they could lay hands on. But worse was to follow. Because of the abnormal heat, the peatlands around Moscow started to burn, covering the city in a shroud of apocalyptic smog. Visibility decreased to 50-100 meters. Muscovites unable to flee walked around in respirators and masks. Hundreds of flights were delayed, causing thousands of people to crowd the airports. The smell of burning even penetrated the subway. The smoke in Moscow was so strong that fire alarms in some buildings sounded continuously. Only in mid-August did the smog finally dissipate.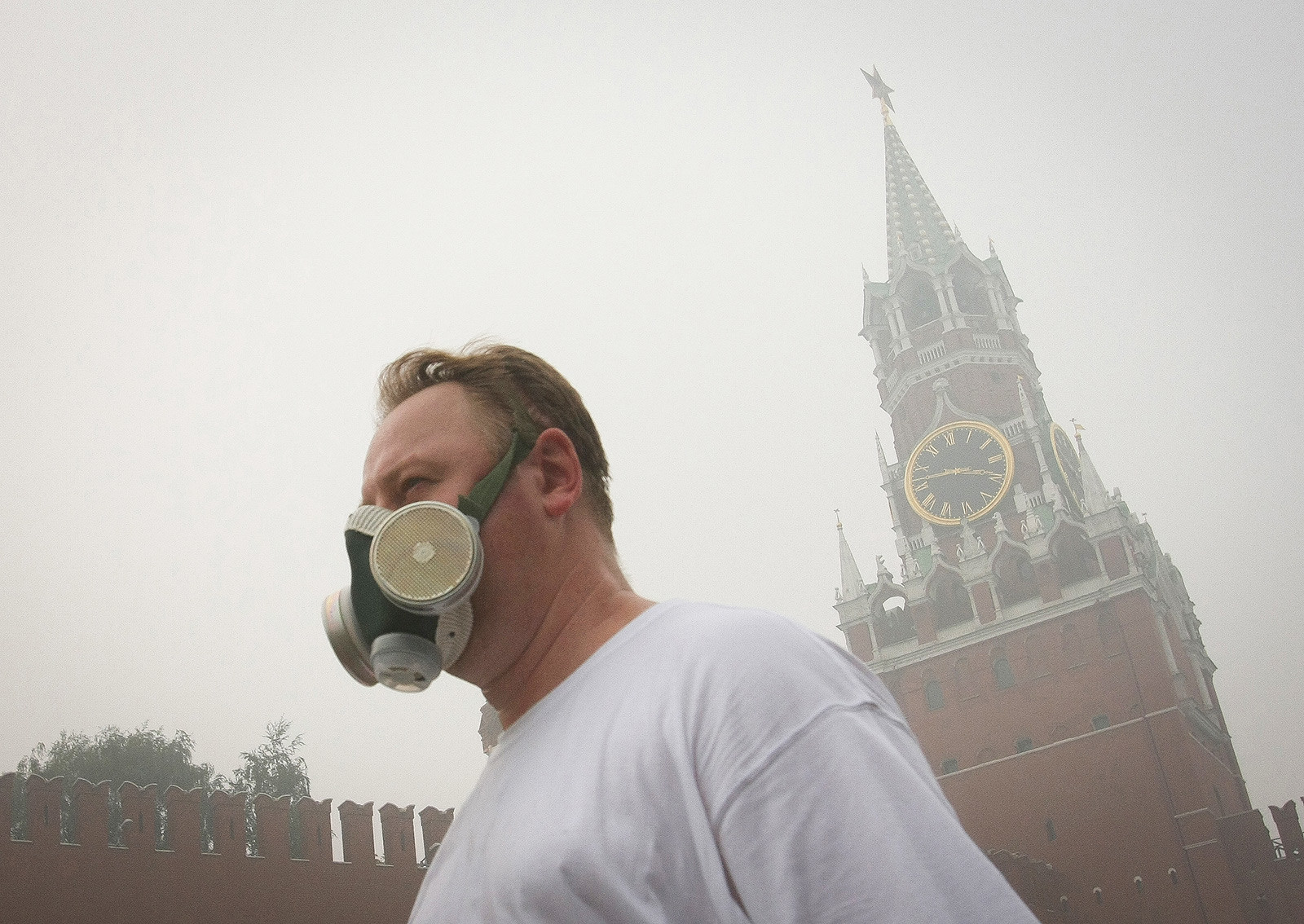 This photo taken on August 7, 2010 shows a man wearing a gas masks to protect himself from the smog in Moscow due to forest fires.
AFP
Central Russia was also hit by the 2010 heat bonanza. The high temperatures caused drought and forest fires. A total of 127 settlements in the Ryazan, Nizhny Novgorod, Kaluga, Tver, and many other regions suffered from the inferno, and many villages were completely burned down. More than 50 people perished in the smoke and flames, and 1,200 apartment blocks were destroyed. Many countries, including Turkey, Azerbaijan, and Poland, helped to put out the blazing forests.
4. Ice rain, Moscow, 2010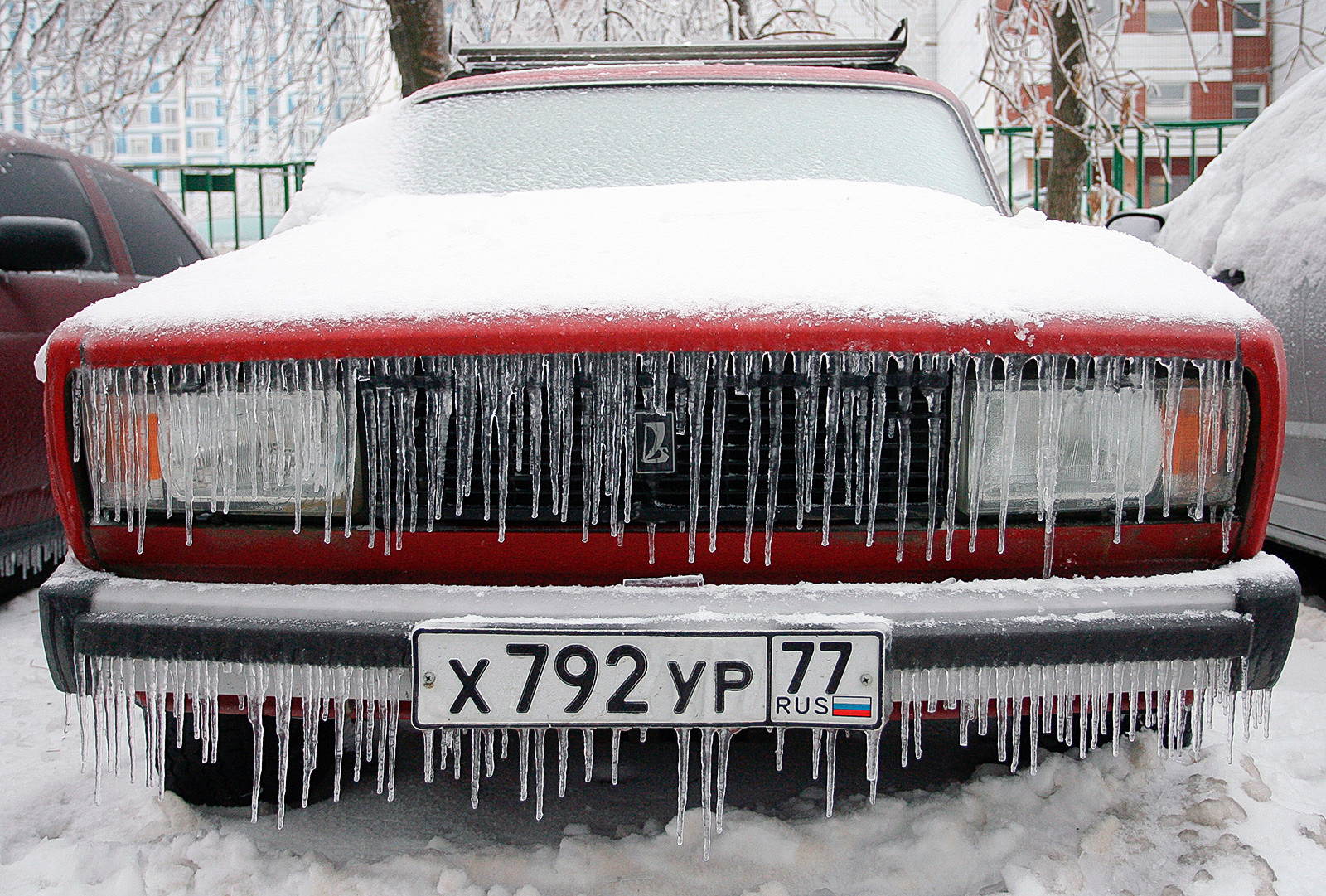 After the ice rain.
Alexandra Mudrats/TASS
As if summer 2010 wasn't enough, the end of the year brought more abnormal weather to the Russian capital. Shortly before New Year, Moscow was hit by freezing rain, a fairly rare phenomenon that caught residents unprepared. On just day one of the frosty downpour, around 100 people needed hospital treatment after slipping on the ice. And it wasn't just the streets and sidewalks that became icebound. In Moscow Region, power lines were encrusted in the stuff, causing them to snap. In some districts, residents had to celebrate New Year without electricity. Passengers at Domodedovo Airport were forced to spend more than 24 hours huddled up in the cold, unlit terminals. Approximately 150 flights were canceled.
As it turned out, this "fairly rare phenomenon" hit Moscow again in December 2013, and January 2015, and November and December 2016…
5. Earthquake on Sakhalin, 1995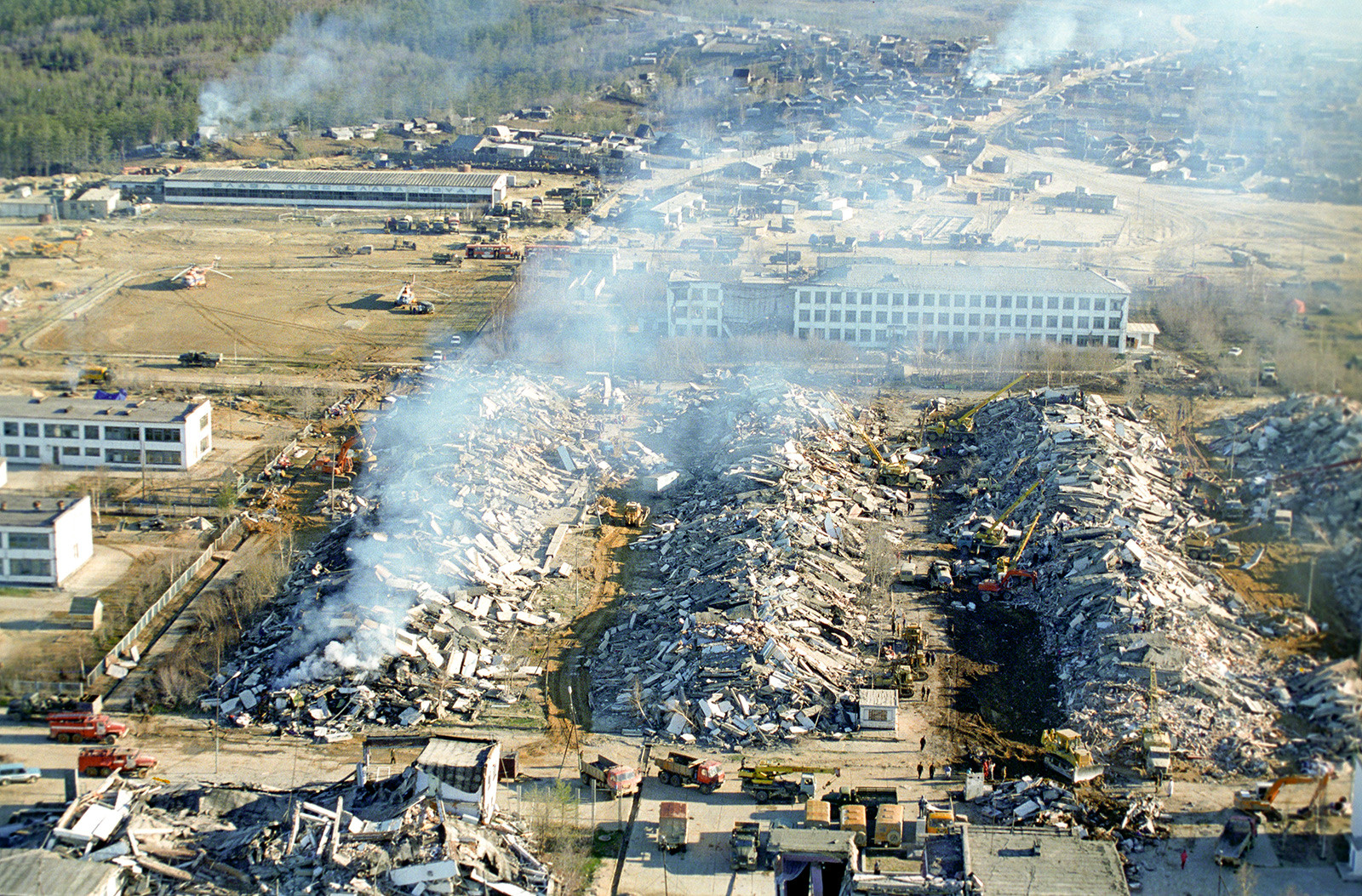 Roman Denisov/Sputnik
Russia's Far East, North Caucasus, and Eastern Siberia are all considered seismically dangerous regions. Underground tremors are quite frequent and cause, among other things, cracks in buildings and roads. Truly strong earthquakes, however, are extremely rare.
In modern times, Russia's strongest earthquake (7.6 on the Richter scale) occurred in May 1995 on the island of Sakhalin. The wrath of nature wiped out the town of Neftegorsk in just 17 seconds, burying more than 2,000 people under the rubble, two-thirds of the population. Neftegorsk was never rebuilt. The surviving inhabitants were relocated to other towns and cities across the region, and memorial stones were placed at the site of the tragedy.
If using any of Russia Beyond's content, partly or in full, always provide an active hyperlink to the original material.