1. Fly the cable car over Moscow River
Opened in November 2018, the ride is a fantastic experience, which quickly bagged the top spot in a matter of days. 700-800 rubles gets you a return ticket from Luzhniki to Vorobyevy Gory. At night time you get a bird's eye view of the magnificence of Neskuchny Sad's light display.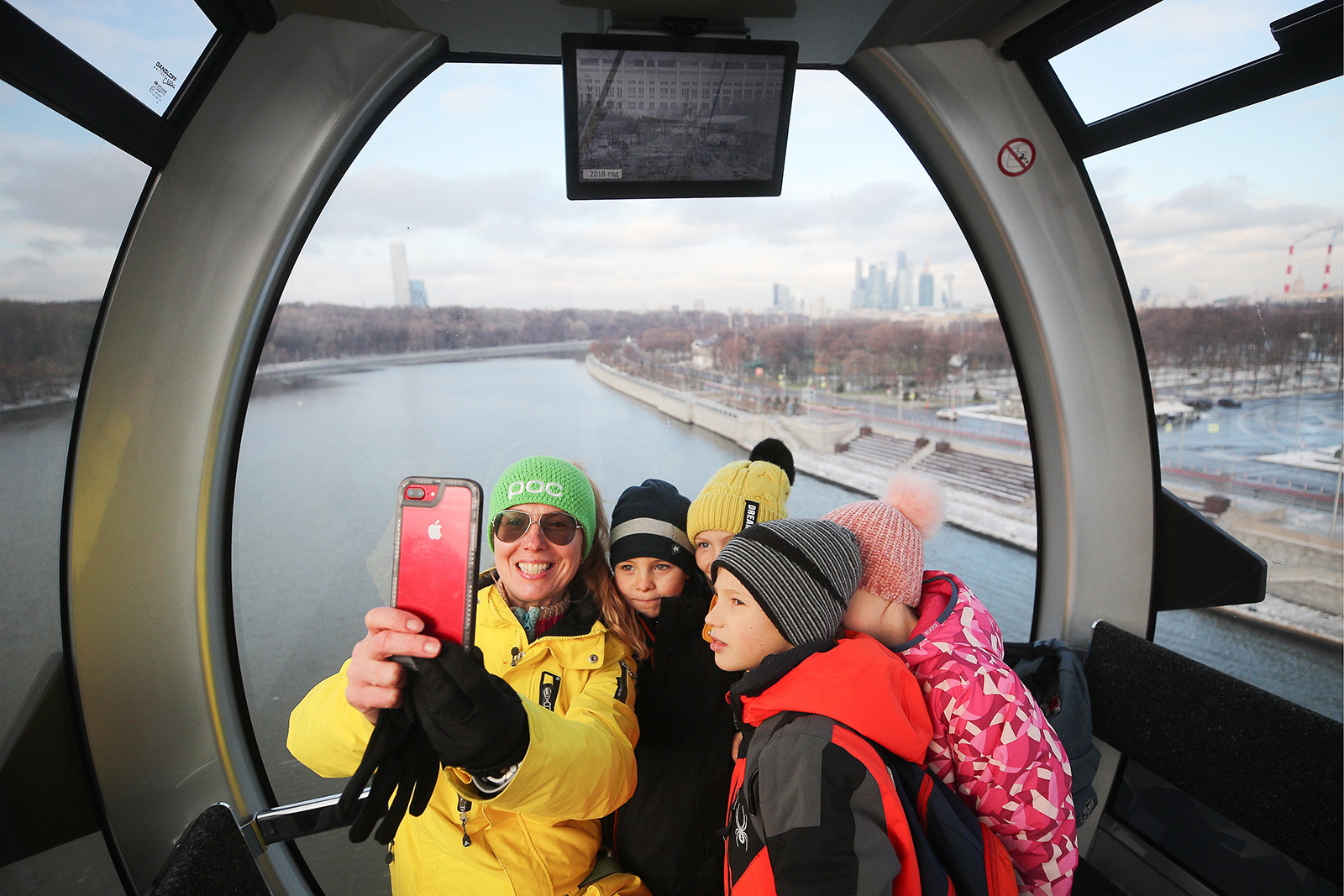 2. Dance, ride and chill at Gorky Park
This centrally-located slice of heaven is the capital's pride. Fun activities and rentals of every sort imaginable, cool bars such as Lebedinoe Ozero, or a game of boules and cocktails at La Boules. Or just a chillout session by the famous pond. When you're in Moscow in the warmer months, Gorky Park should be at the very top of your list. In winter, a huge chunk of the park turns into a skating rink. P.S. And don't forget to visit Neskuchny Sad - the long serene stretch along the embankment.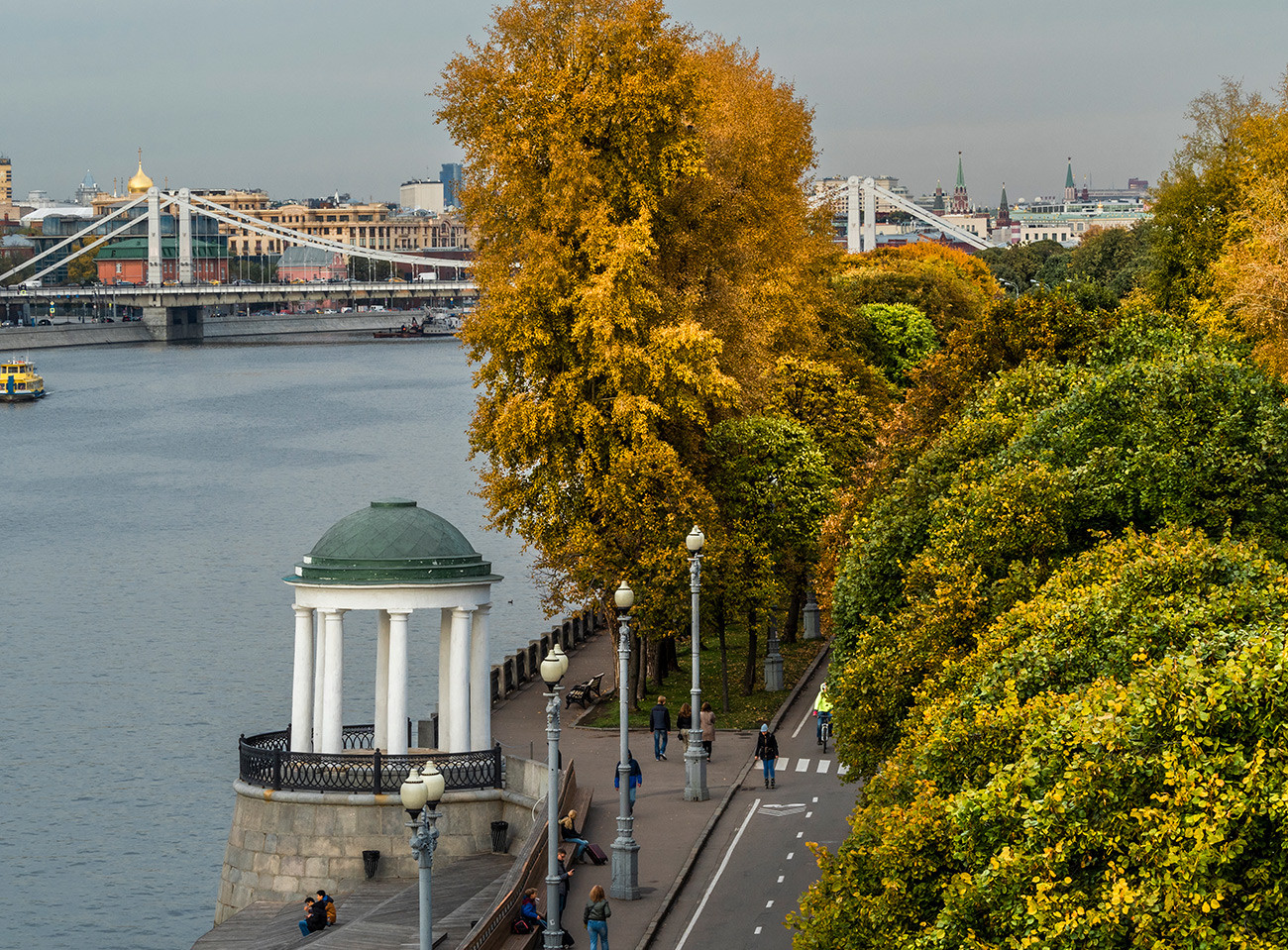 Konstantin Kokoshkin/Global Look Press
3. Travel to medieval Russia at Kolomenskoye
This is medieval Moscow's remainder today. A vast green park just a 15-minute metro ride from downtown Moscow at Kolomenskaya station. This is also the oldest garden in Moscow, and a favorite with a few of our monarchs. In addition, you get a spectacular view of Moscow's south from the esplanade. And how can we forget the creepy Golosov Ravine, where you can get lost in the warmer months, and maybe encounter some ghosts from another time.
4. Get a Soviet view on space at The Memorial Museum of Cosmonautics
Opened in 1981 to celebrate 20 years since Yuri Gagarin's historical achievement of being the first man in space, the museum boasts 85,000 items dealing with Russian astronomy and space travel, including replicas and the real deal.
5. Interact with cutting-edge art at the MARS Modern Art Center
Opened in 1988 as a one of a kind private modern art gallery, the center has since turned into a futuristic multimedia and interactive art powerhouse. The cutting edge exhibitions push the limits all the time, and there's always something new to experience. Can't be missed!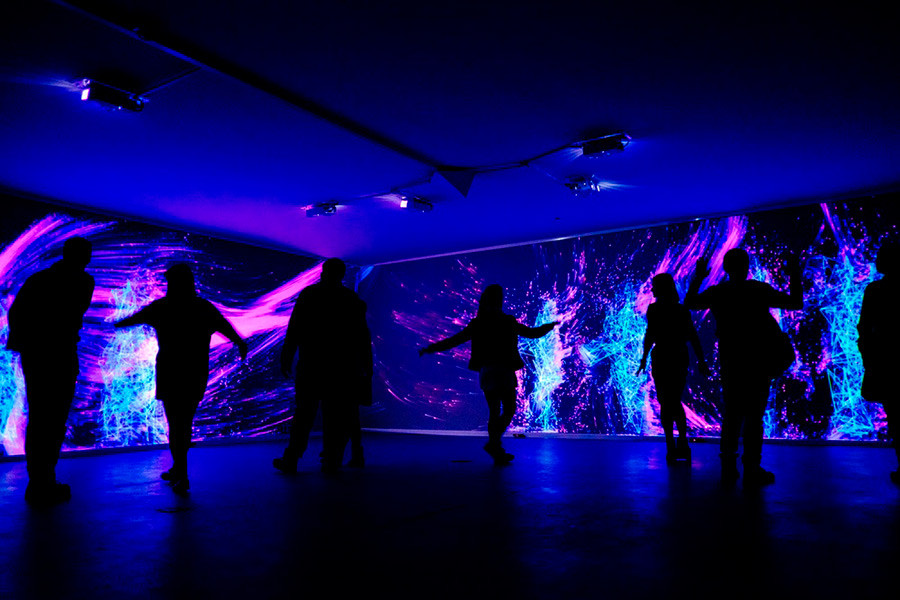 Пресс-служба ЦСИ МАРС
6. Explore Bunker 42 and the underground tunnel system
Under Moscow runs a system of secret tunnels that eventually culminate in Bunker 42, concealed under a fake 19th century apartment building, but completed three years after his death, in 1956. When carrying out nuclear tests, Soviet scientists determined that the optimum depth for a bunker silo to survive nuclear fallout would be 165 feet below the surface. A gargantuan task then lay before them: to construct a system of underground tunnels without disturbing Moscow's infrastructure and communication lines - and do it all without people noticing!
7. Get your Rembrandt fix at the Pushkin State Museum of Fine Arts
The capital's largest foreign art museum, the Pushkin is not to be trifled with. Works here span the Italian Renaissance, the Dutch Golden Age, impressionists and post-impressionists - and of course, ancient civilizations. Lovers of Boticcelli and Rembrandt will be very pleased. The Pushkin is one of Moscow's crown jewels. Do yourself a favor and go.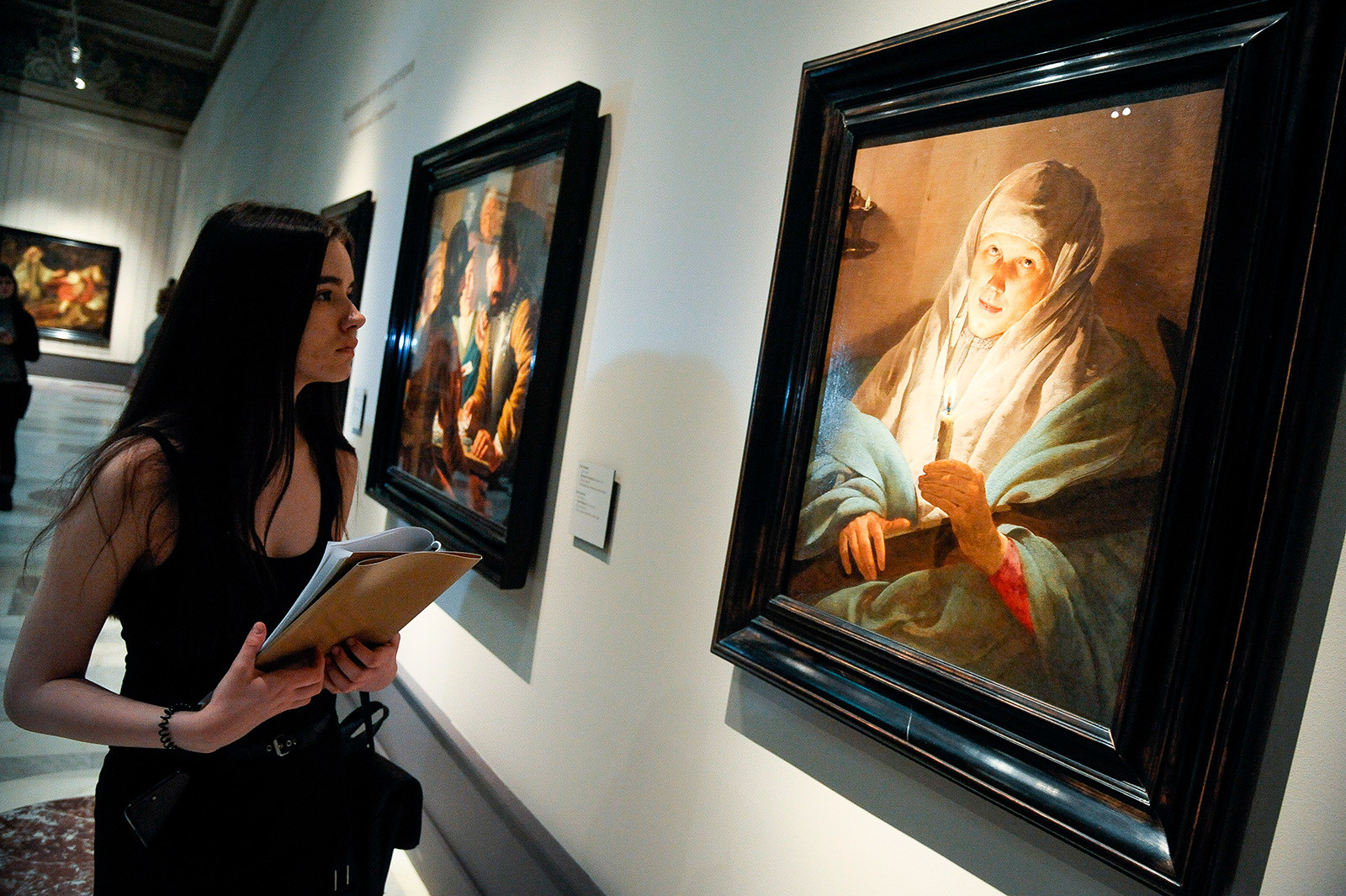 Aleksandr Avilov/Moskva Agency
8. Take a selfie in front of the 16th century St. Basil's Cathedral
The magnificent domes that look like fantastical ice cream cones date back to the 1500s and the time of Ivan the Terrible - the tsar who's bad side you did not want to get on, but who's good side wasn't much better. According to legend, Ivan the blinded the architects, lest they construct a cathedral as beautiful ever again.
9. Wonder around Catherine the Great's lavish Moscow estate and palace at Tsaritsyno
Gardens, meadows and finely decorated architecture - the 18th century estate is the perfect place for a green respite, fit for a true Russian monarch. And don't forget to explore the rest of the park. P.S. Although the estate was founded on Catherine's orders, she never even went there.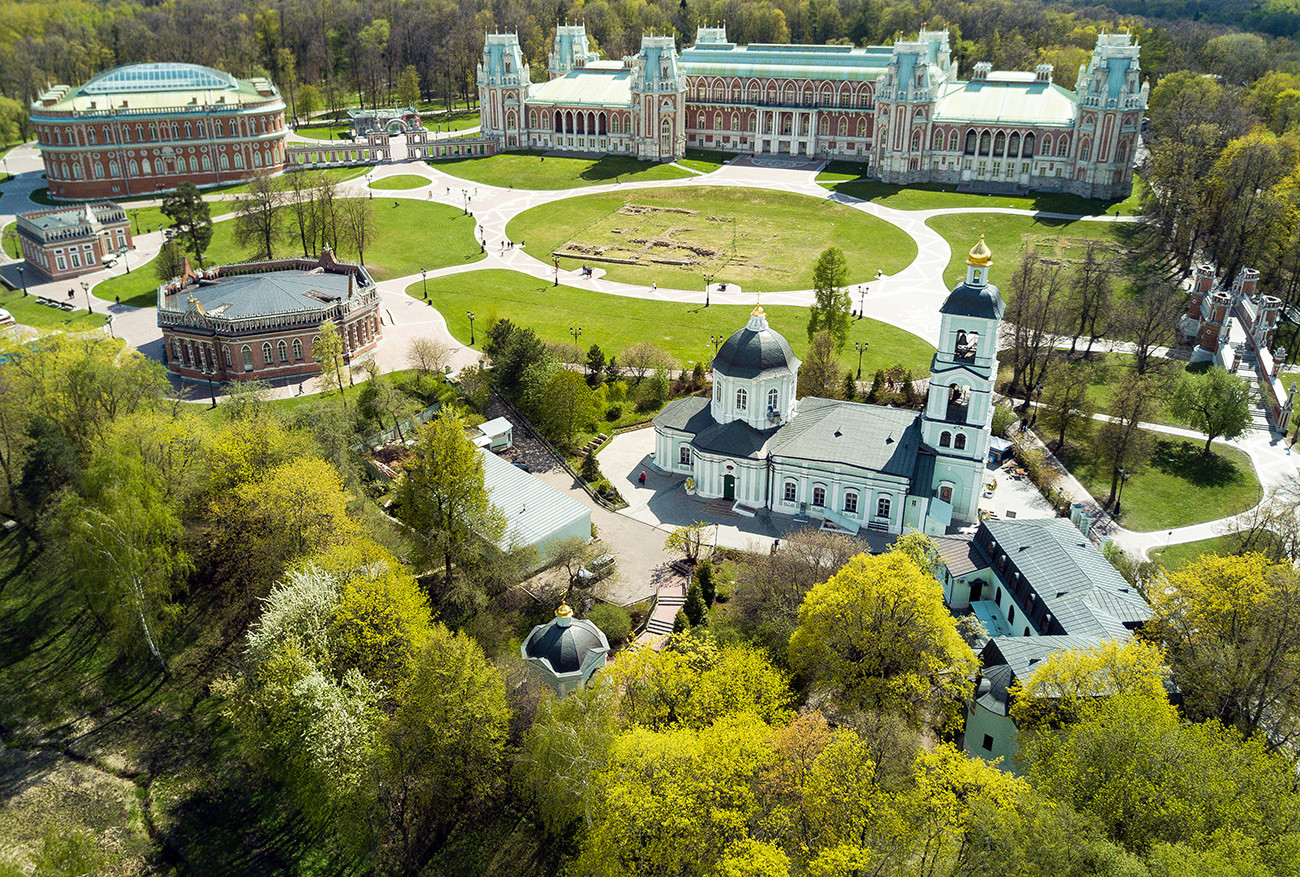 Maksim Blinov/Sputnik
10. Shop at the oldest and most majestic of all Russian malls - GUM
Seeing as you're already in the neighborhood, turn your head back 180 degrees and on your left you'll see Moscow's primary and oldest mall. Aside from the latest in top fashion you're also presented a feast for the eyes. Their electrical bill must rival the GDP of an island nation!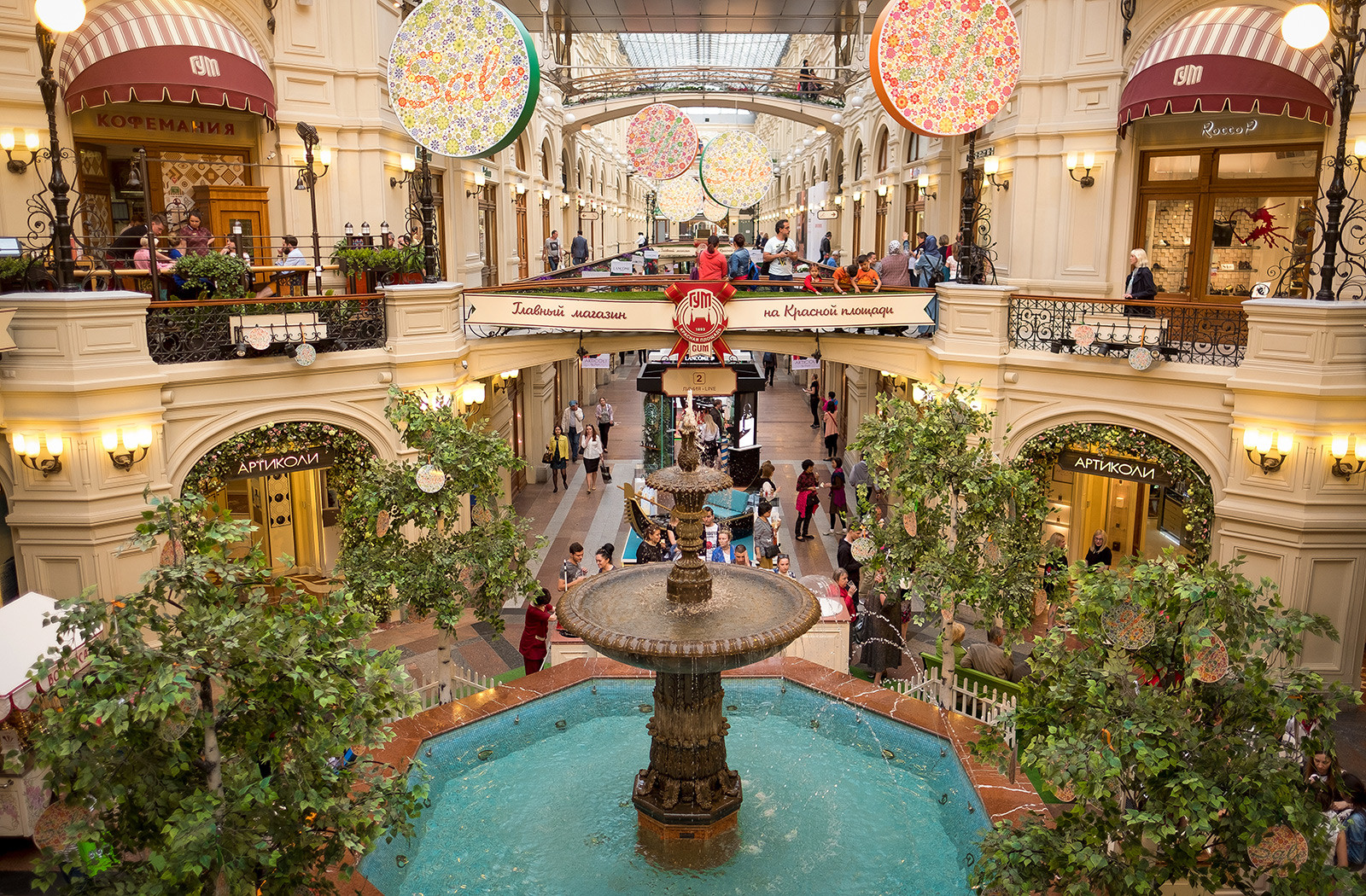 Marius Becker/Global Look Press
11. Get the most intimate look at the private life of Russia's Romanov dynasty at the State Historical Museum
This neo-Russian building is a feast for the eyes in its own right. Founded in 1872, it houses a collection of objects dating back to prehistoric tribal times, not to mention 6th century manuscripts and other treasures collected by the Romanovs over the years.
12. Play real Soviet arcades at the Museum of Soviet Arcade Games
Did you know that the USSR had a mirror version of just about everything outside the Iron Curtain? That makes the arcades at the Museum of Soviet Arcade Games something of a national treasure. Upwards of 50 machines are playable at the museum, and more are being restored in the basement below! Also, the tokens are huge Soviet-era kopek coins with hammer & sickle insignia.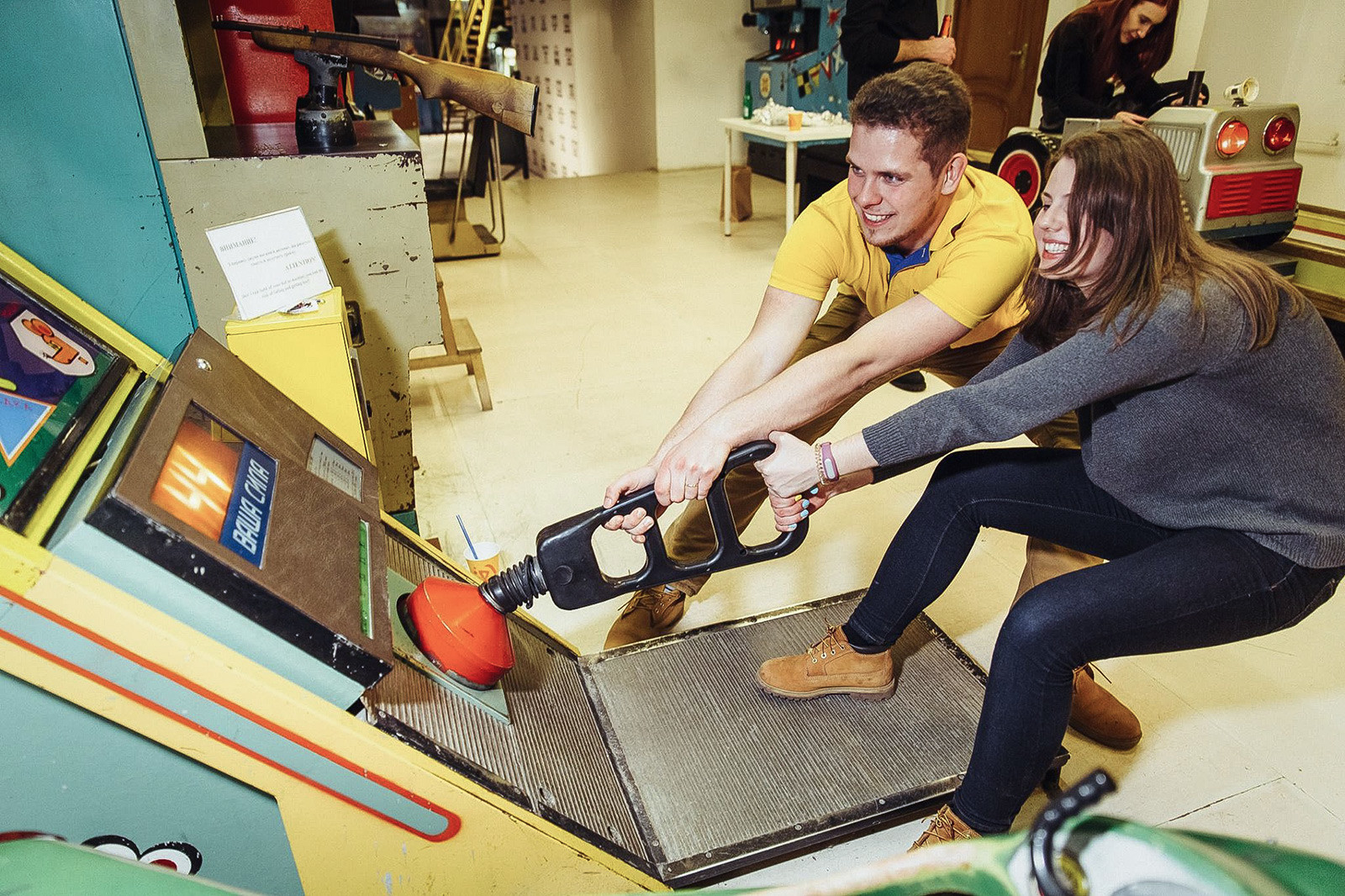 13. Explore the fairytale world of the Izmailovo Kremlin… and buy a Kalashnikov
A complex of colorful and fairytale-like architecture in the style of Old Russia - the Izmailovo Kremlin is undoubtedly much less sombre than its red counterpart. Its relative obscurity doesn't make the experience any less magical - and you can always
14. Skate the biggest ice rink in all of Russia at Sokolniki
In winter - a gigantic ice skating rink measuring 5,000 sq. ft. In summer - a sprawling park for relaxing, rollerblading and cycling. If you're staying in the neighborhood of Sokolniki station, the park is a must-see.
15. Lose yourself at the oldest club in Moscow - Propaganda
Other clubs could doubtless make this list, but the 'Probka' (nickname, also meaning "corkscrew") deserves first mentions as the oldest club in Moscow, and to this day incredibly democratically priced. If their $5 mojitos don't kill you, you're in for a very intimate experience set to the music of some of the best visiting electronic acts and a stellar homegrown lineup (Izhevski is a guest on a near-weekly basis). And, thank you, Lord - no fake boobs and business hotshots spoiling the scene!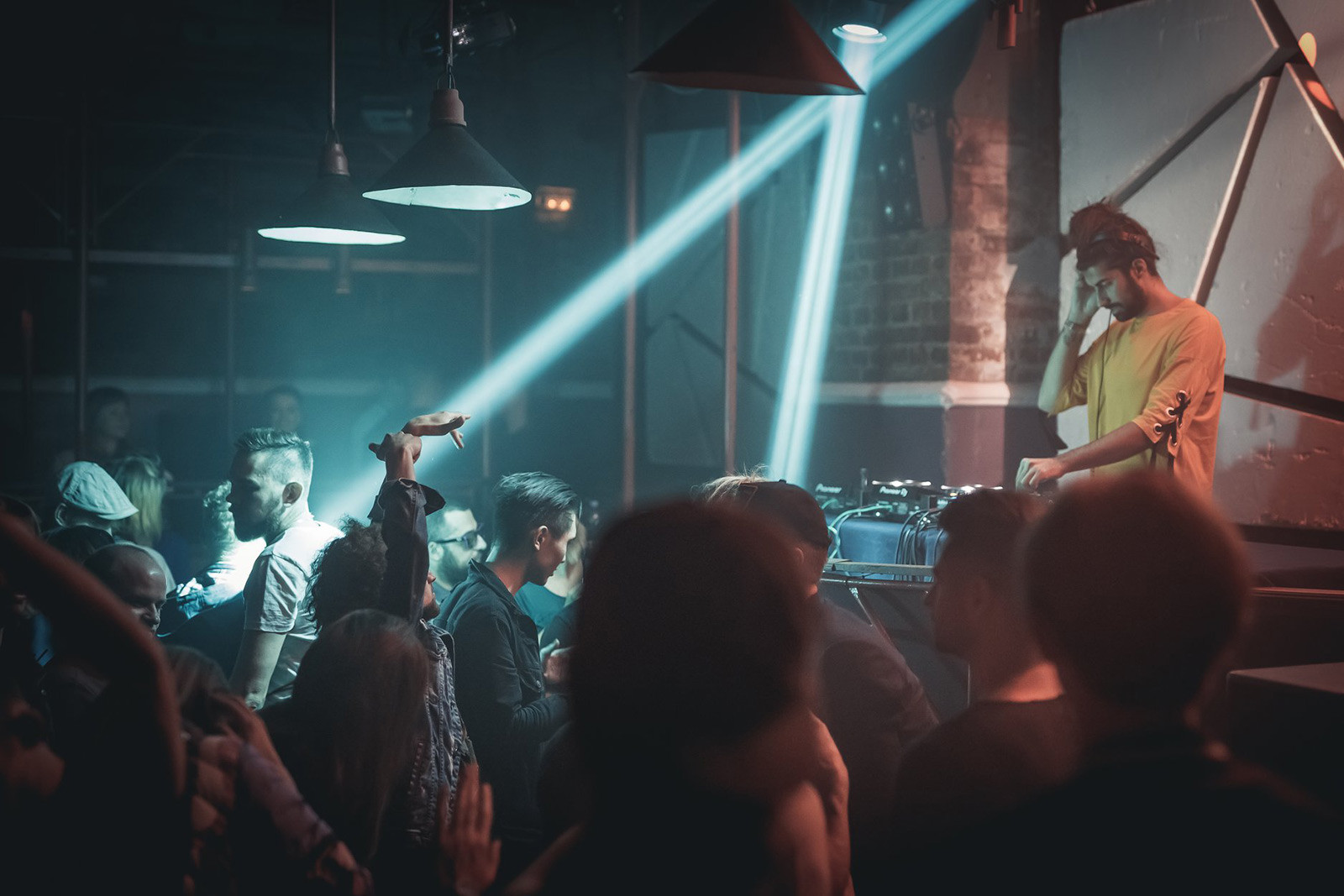 16. Roam (or longboard!) the Vorobyovy Gory
Refer to no.1 in this guide on how to get to the Sparrow Hills in style. The beautiful area gets you a tour of the Moscow State University grounds, as well as the most incredible of all existing Moscow panoramas. In summer, you can bike and rollerblade to your heart's content. In winter, you can walk around feeling miserable and trying to order an Uber with frozen fingers. But trust us, the panorama alone is worth a visit. Moscow is unimaginable without it.
17. See the actual Vladimir Lenin up close at the Mausoleum
Ever wake up with a strong feeling like today would be a good day to see the creepy embalmed remains of the father of Russian communism? The Mausoleum is smack in the middle of Red Square, and contains the most famous mummy in the world.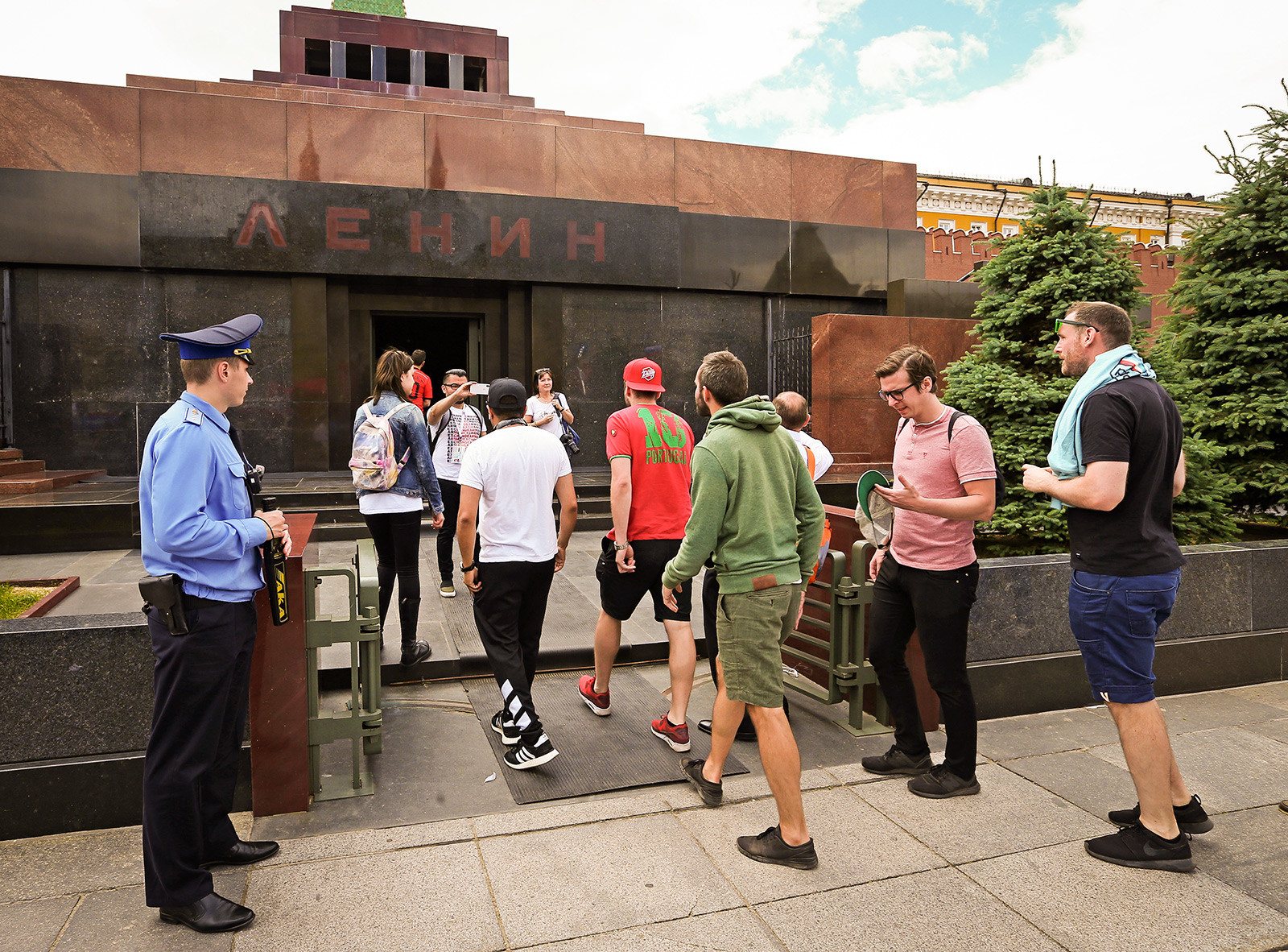 Alexander Ryumin/TASS
18. Immerse yourself in the Battle of Borodino in 360
Captured on a 115-meter canvas by Russian painter Franz Roubaud, the painting reproduces the carnage that was the 1812 Battle of Borodino, as 250,000 French and Russian forces clashed, leaving more than 70,000 bodies in the battle's wake. Some 300 Russian soldiers are buried near the museum site that visitors can pay respects to.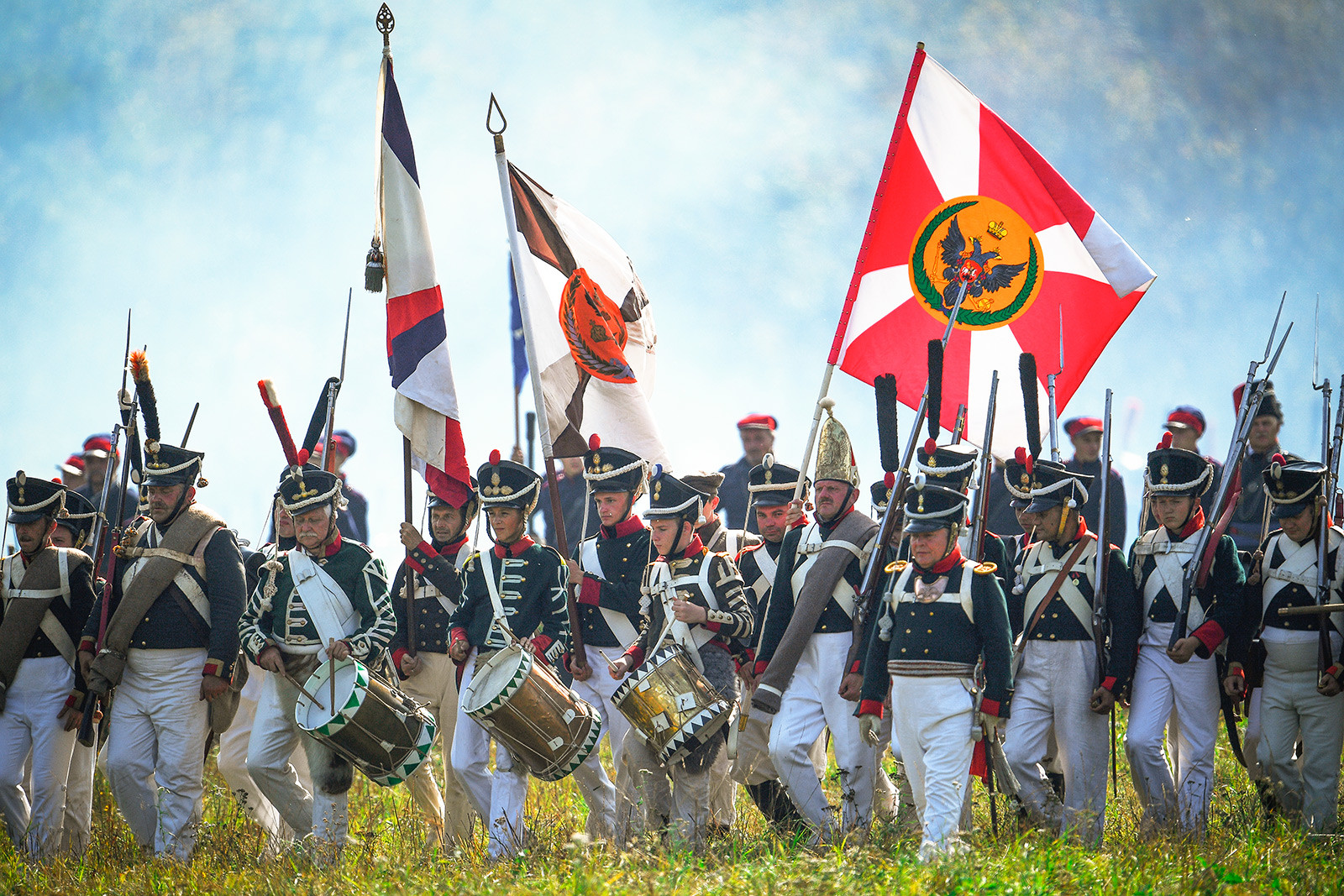 Vladimir Astapkovich
19. Visit the Romanov Boyar Residence
Did you know the Royal Romanov dynasty used to be just another family vying for power once? Before the myth of their divine right to the throne had spread, they were known as Zakharin-Yuriev. This residence was their base of operations, lying close to the Kremlin (but not too close) in the Zaryadye Park's north.
20. See the predators at one of the biggest aquariums in the world - and tons more! - at VDNKh
A very important and absolutely huge exhibition center with indoor and outdoor parts - said to be bigger than the area of Monaco, and boasting an entrance gate the likes of the Brandenburg in Berlin. The acronym VDNKh roughly translates as 'exhibition of the advancements in national economy'. There are plenty of Soviet exhibition pavilions and tons of interactive fun to be had!
21. Be suspended over Moscow River at the magnificent urban Zaryadye Park
Speaking of Zaryadye - do yourself a favor and visit! The beautiful maze of walkways overlooking Moscow's downtown also contains dozens of species of plants and flowers indoors and outdoors. In summer the park is home to various musical performances, all happening in view of the Moscow Kremlin. And the 70 meter River Overlook is truly a marvel!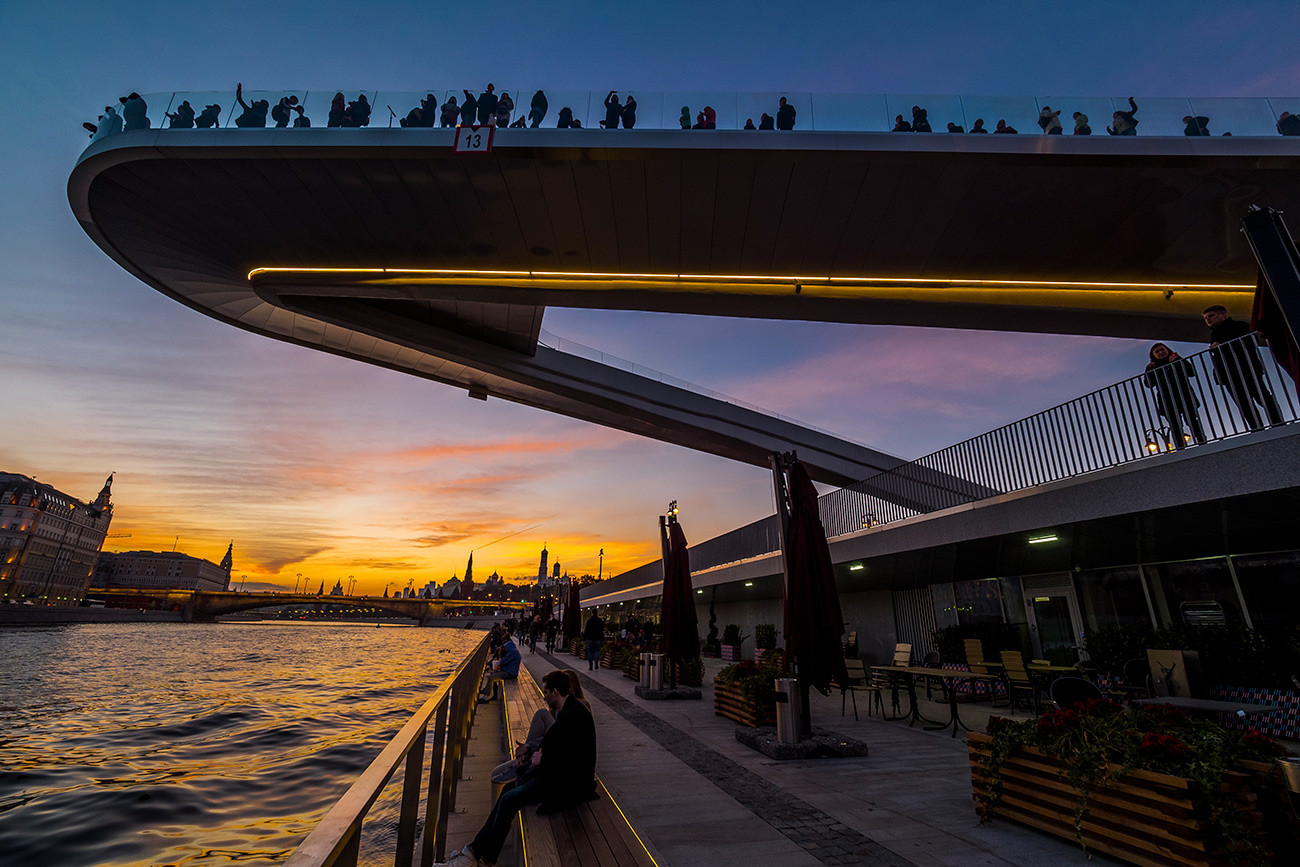 Konstantin Kokoshkin/Global Look Press
22. View the 'Golden Brains' of the Russian Academy of Sciences
The ugly 20-story tower is a sight to behold. Conceived in the 1960s, it houses a branch of the RAN and boasts a very exotic Soviet-futuristic roof, which has earned it the nickname Golden Brains. There have been stories of people getting headaches while working there, leading to conspiracy theories that the Soviet government was using the golden mechanism as a gigantic mind-control device!
23. Gorge on truffles at White Rabbit - #15 in the Top 50 restaurants in the world for 2018
Dine on the top floor in the heart of Moscow with views so breathtaking you'll want to go again and again. This is fine European-fusion cuisine at its best.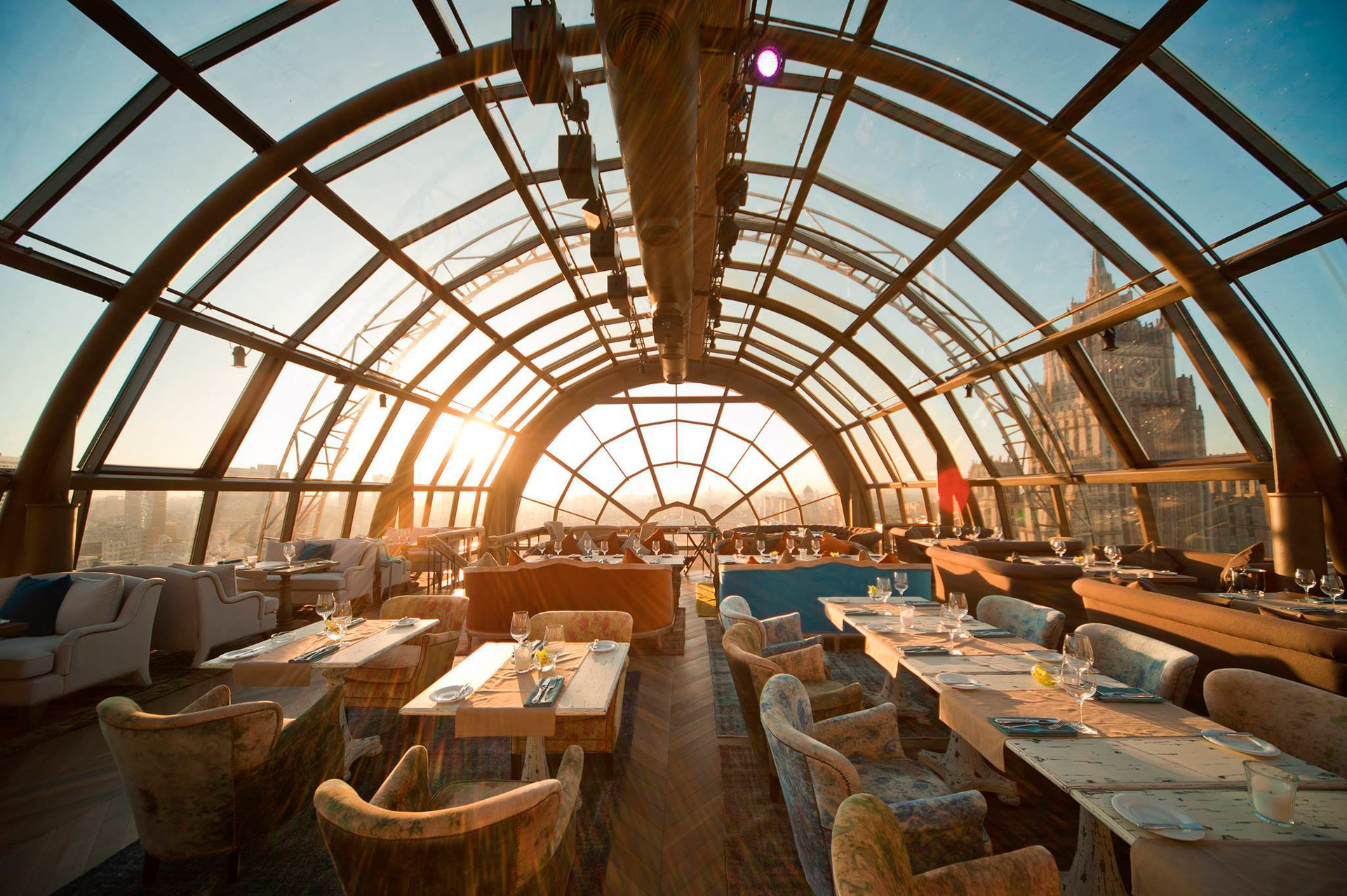 24. Learn about one of Russia's more controversial composers at the A.N. Scriabin Memorial Museum
The controversial Russian composer was famous for his atonal musical system, based on mysticism, as well as the clavier a lumieres - or light keyboard, which projected colored lights during performances. His influences were vast, and include Isaac Newton.
25. Chill out at Ziferblat - the very first anti-cafe
It's hard to put your finger on what Ziferblat is: a cafe, a co-working space, a place to gather your thoughts on the couch, get drunk, use wi-fi, play video games or read a book. You can do it all, and you only pay for the time.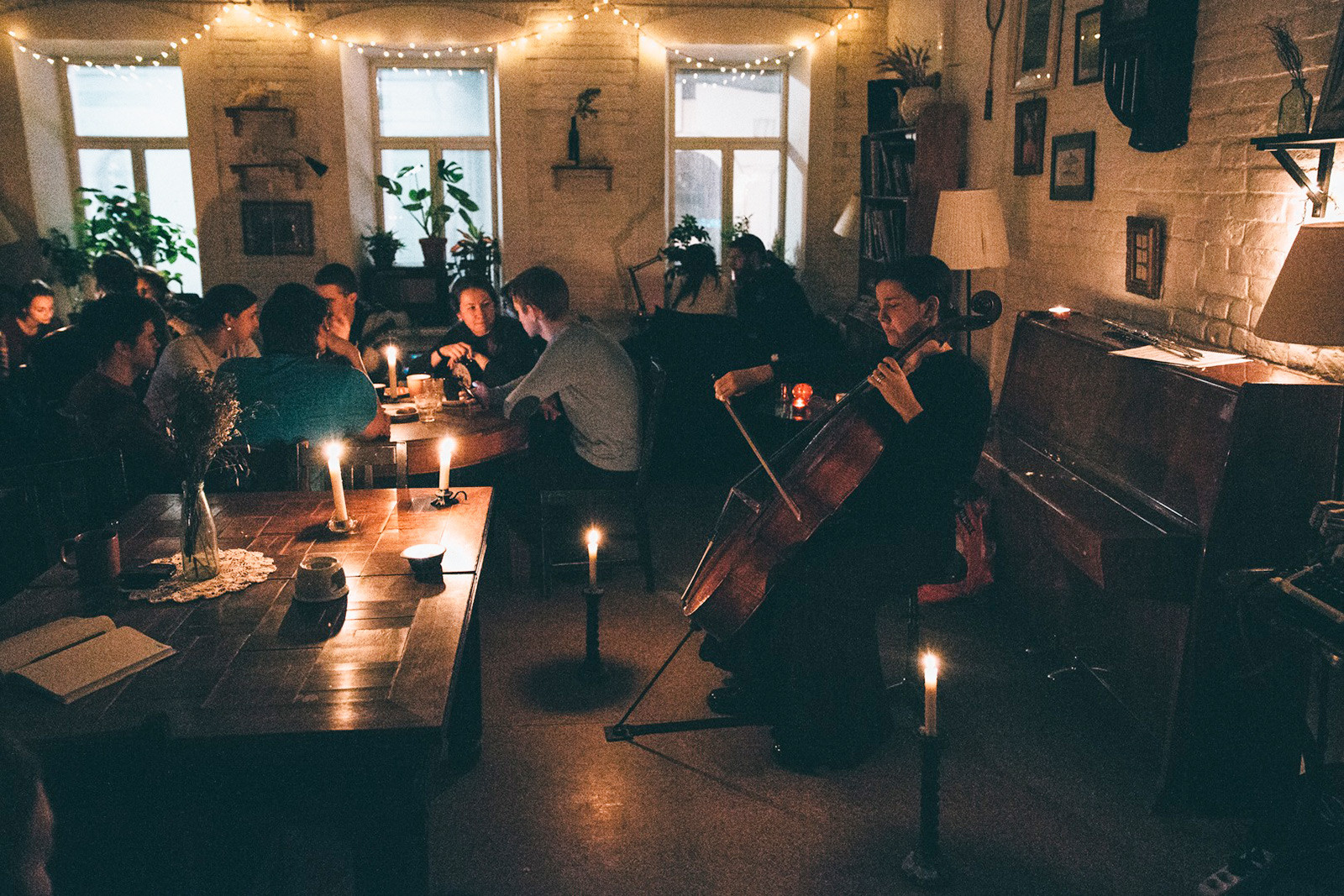 26. Visit Russian nobility at the magnificent Kuskovo Homestead
The 18th century summer house estate of the Sheremetev family is a sight to behold! Similar in style to Catherine the Great's Tsaritsyno home, the Kuskovo estate will both inspire and educate you on what Russian aristocratic life was like 200 years ago.
27. Buy one of a kind gifts during the day and go wild at night at the Flacon Design Factory
This apple didn't fall too far from the Winzavod tree: groundbreaking art, exhibitions, good bistros and boutique art supply stores. If you are creative in any shape or form, you must visit Flakon, voted the best creative cluster of 2016 by Kudago.com.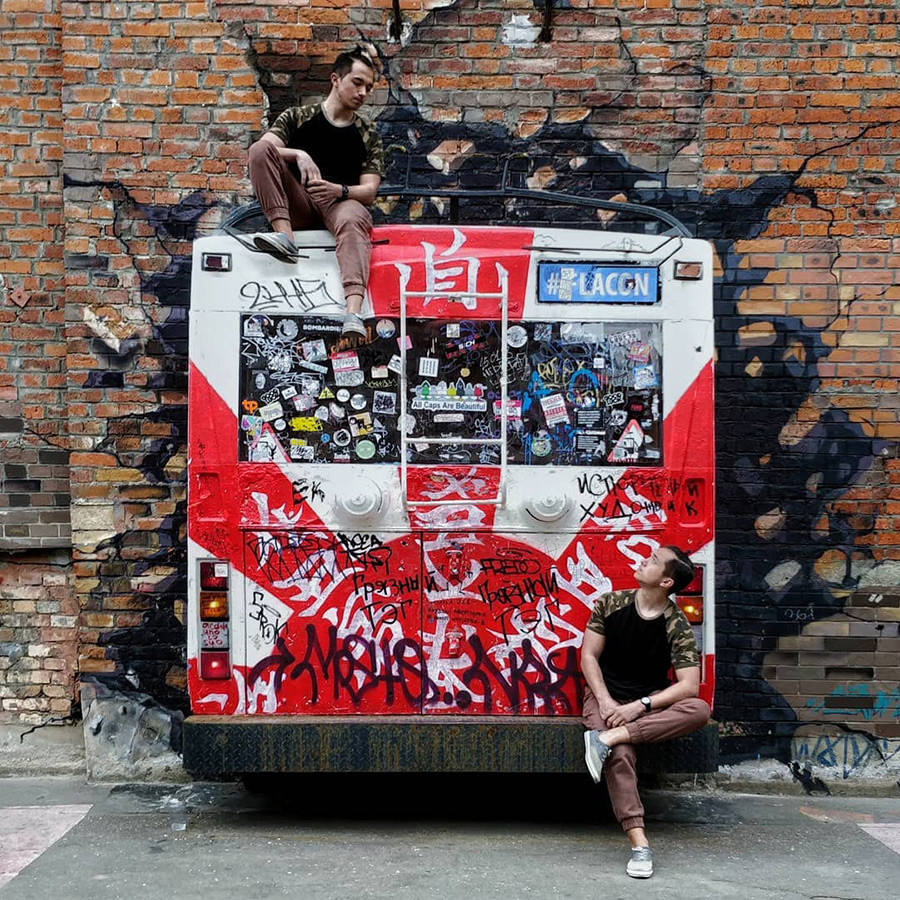 28. Return again and again for workshops, modern art and the latest live music at Winzavod Contemporary Art Centre
Located in a complex of seven 19th century industrial buildings, Winzavod impresses with its embrace of all things eclectic. Colorful, interactive events and electronic performances from world-renowned DJs have always gone really well together!
29. Sit in Vladimir Lenin's chair at his final home at Gorki Leninskiye
The palatial estate houses many items of interest to history buffs, including the communist grandfather's very own Rolls Royce Silver Ghost, outfitted like a tank for winter. Lenin's Last Testament, as well as his death mask and a replica of his office are also all on display.
Sputnik
30. Get lost at the best photography exhibitions in the country at MAMM
The centrally-located museum is a treasure trove of photography - not just Russian, but also foreign, housing frequent high-profile exhibitions, as well as multimedia and music gigs.
31. Give in to nostalgia at the Cold War Museum
One of the top 10 museums in Moscow (we have a few), this huge military and historical museum is located 65 meters below ground. Go now!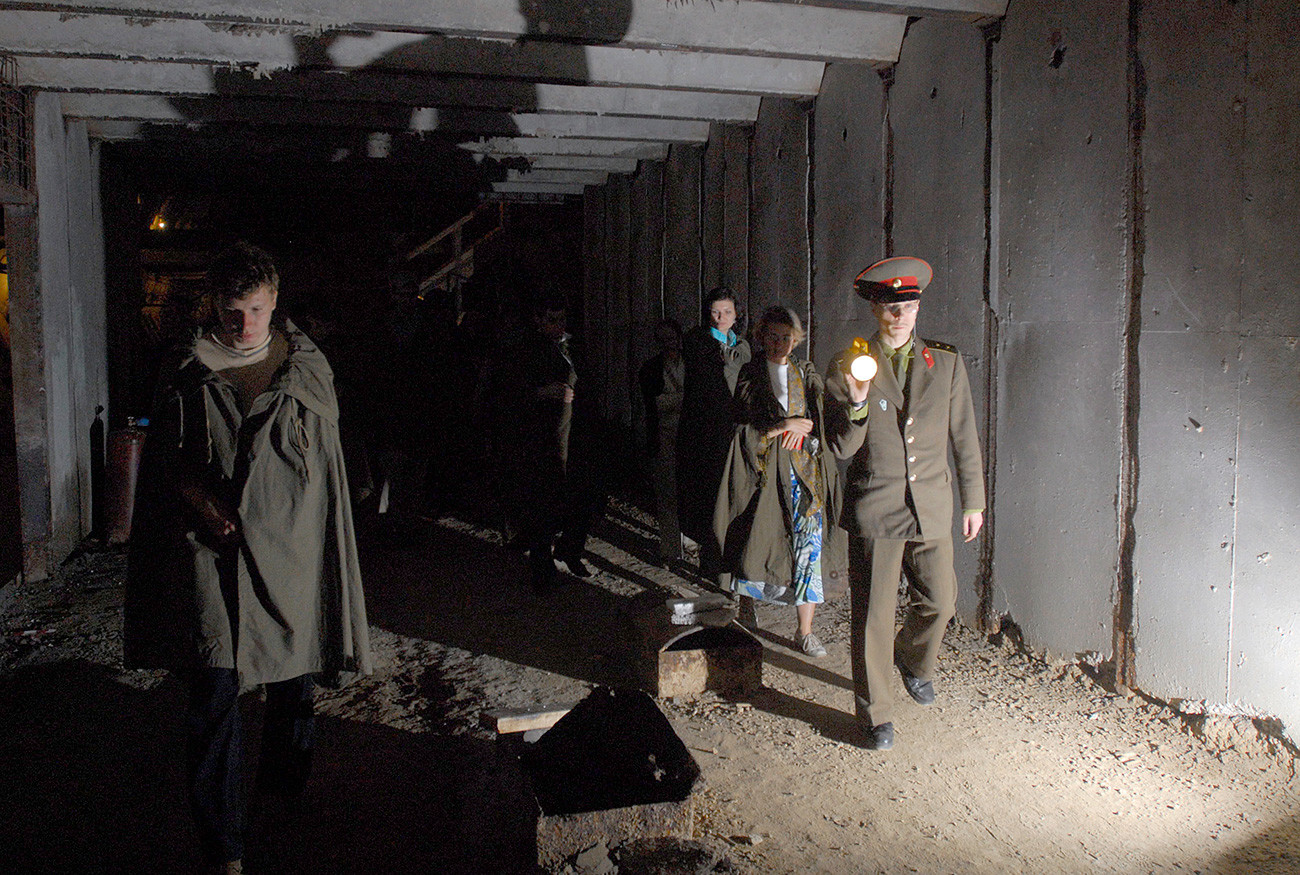 Anton Tushin/TASS
32. Smell the flowers at the oldest botanical gardens in Russia
Nature in downtown Moscow is possible! Founded by Peter the Great himself, the Botanical Gardens of Moscow State University are the real deal. Plenty of exotic stuff on display - just don't go to the actual MSU, it's a different part of town.
33. Travel back to the 13th century at the Krutitsy Metochion
First a monastery, then patriarchal chambers, this operating ecclesiastical estate of the Russian Orthodox Church dates back to the 13th century, and is situated just three kilometers south-east of the Kremlin, in the Tagansky District. This is Old Russia at its best, a must-see.
34. Experience the Old-Russian 'dacha' right in the capital (Sokol)
No, you haven't left Moscow. This is merely the 'artist's village' in the Sokol district, created in 1923 to showcase the city-garden concept that never took off. However, a dacha right in the city? Yes! Normally, it would normally take you at least an hour's drive to see one.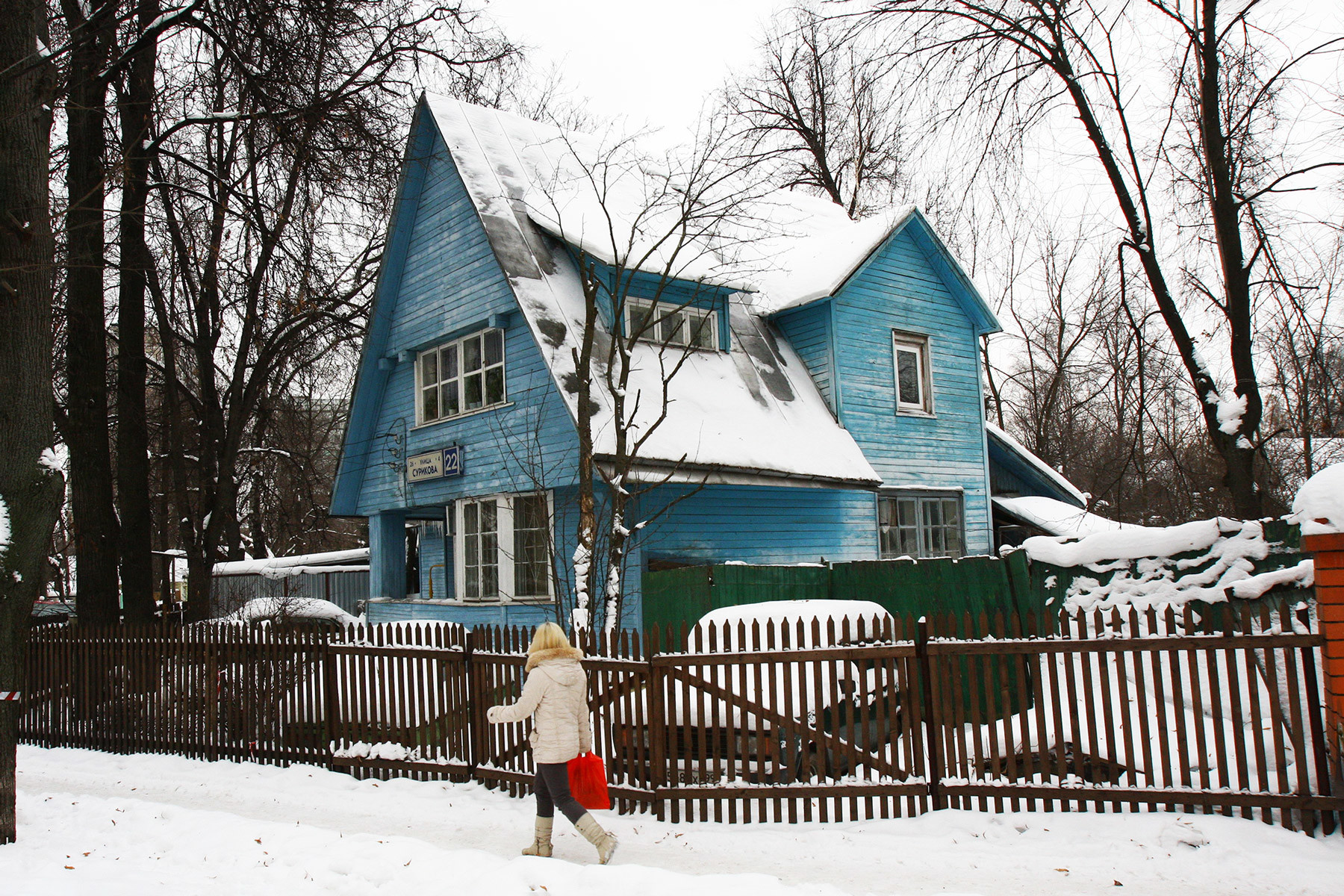 Vitaliy Bezrukikh/Sputnik
35. Go completely broke at TSUM
The evil twin of GUM? Not quite. (Oh it's evil alright!) But if you're after a pair of women's boots that will set you back $20,000, the Centralny Univermag Moskvy (or TSUM) is where you go. Upon entrance, your nose comes under assault by the perfume section. Soldier on!
36. Repent at the UNESCO-protected Novodevichy Convent
If you've shopped at TSUM, and aren't compelled to atone for your sins, there's something wrong with you! Quick, head over to the 16th century Novodevichy Convent and park in the scenic Khamovniki district, just a 7-minute drive from the city centre. Beautiful place to explore the unique side to our 16th century architecture.
37. Savour the views from atop the Cathedral of Christ the Savior - the tallest Orthodox Christian Church in the world
Otherwise known as 'Dude, Where are My Tax Rubles?' in the 1990s. Ok, it wasn't - but should have been. The golden-domed monument to Christ sticks out as a grandiose reminder of the Russian Orthodox Church's enduring power over our "secular" nation. For 50 years, the plot had belonged to the largest outdoor swimming pool in the world.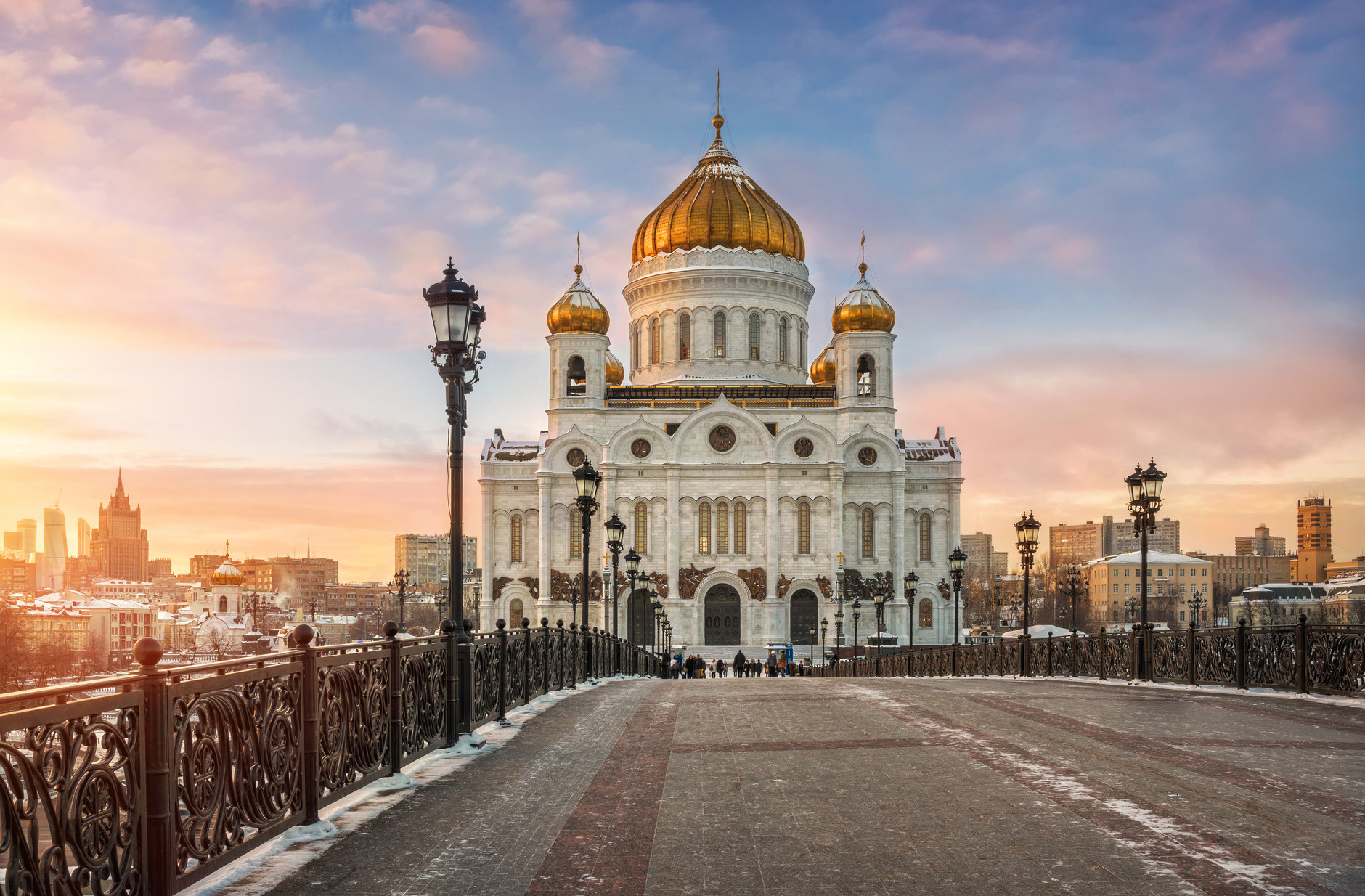 Legion Media
38. Listen to some of the best musicians in Russia a the Moscow Conservatory
Love classical music? This is where you need to go! Not only cheap tickets, but regular free shows as well. The conservatory bares Tchaikovsky's name, and we couldn't be prouder. Right in the center
39. Propose or say "yes" to your love at the Bolshoi Theatre
This will be an experience of a lifetime. If you can swing it!
40. Enter 'The Master and Margarita' universe at the Bulgakov House and the Bulgakov Museum
Some of the scenes from 'The Master and Margarita' occur in this very house in downtown Moscow. Not just a monument to the great Russian writer, but also a place of music. One is his private residence, the other a more general museum. And of course, nearby are the Patriarch Ponds, where you can escape the scorching summer under a tree, and reminisce about the other parts of the Bulgakov book - particularly the beginning, which takes place there.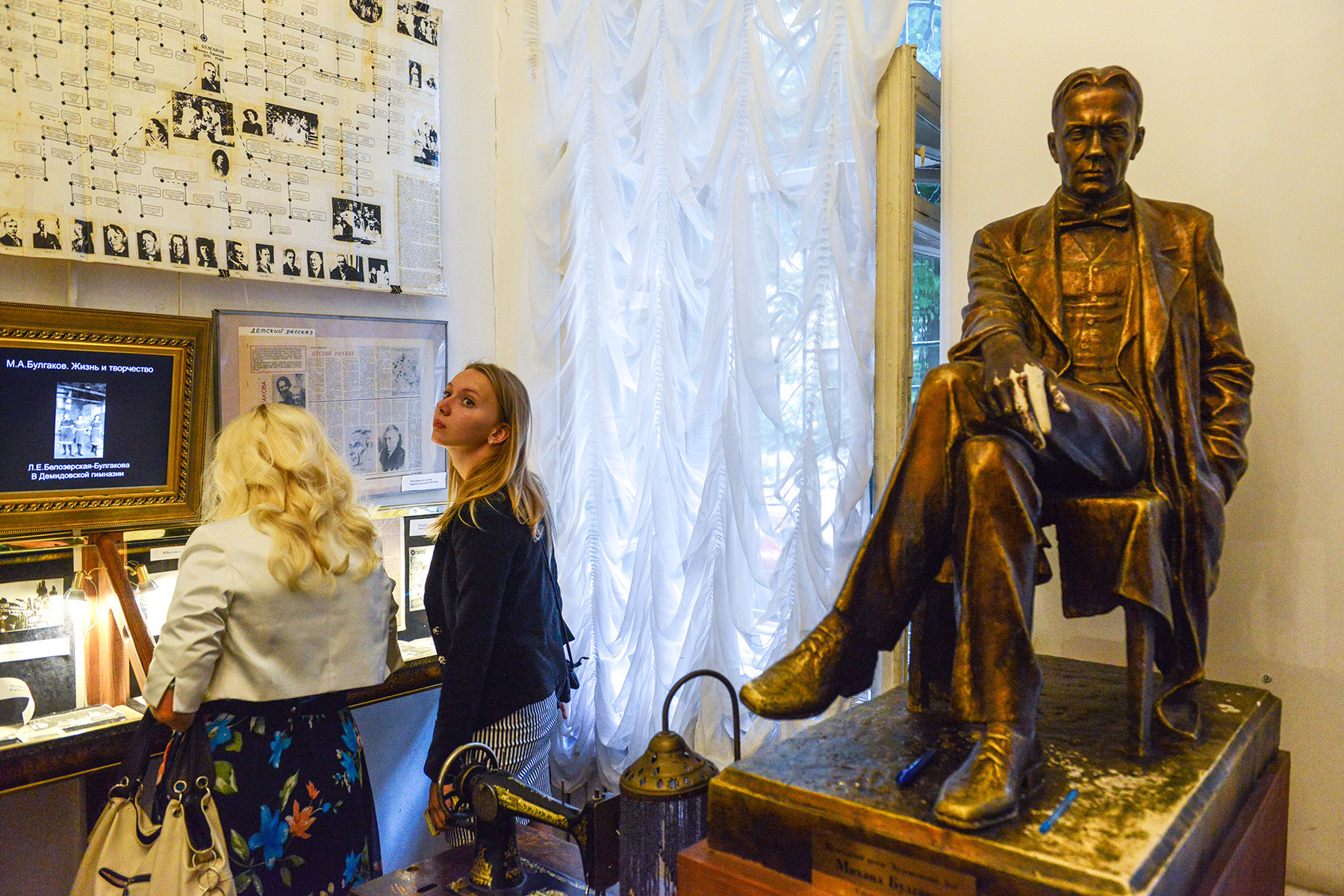 Nikolay Galkin/TASS
41. Get up close and personal with Anton Chekhov at his Memorial House
Chekhov's role in Russian literature can't be understated. The bedrooms, drawing and writing rooms are all intact. Simply a must-see for fans of the author.
42. Hipsterize yourself at the Strelka Institute for Media, Architecture and Design... then attack their bar
Some will call it a hipster paradise, others are kinder. Either way, the architectural institute is home to all things modern and forward-thinking - as evidenced also by the very interesting visiting lecturers, often speaking in English. However, this is also a place of song and dance in the evening, and if you're a lonely foreigner in Moscow, you're bound to meet new friends at the bar, while being treated to the evening splendor of the Moscow River embankment.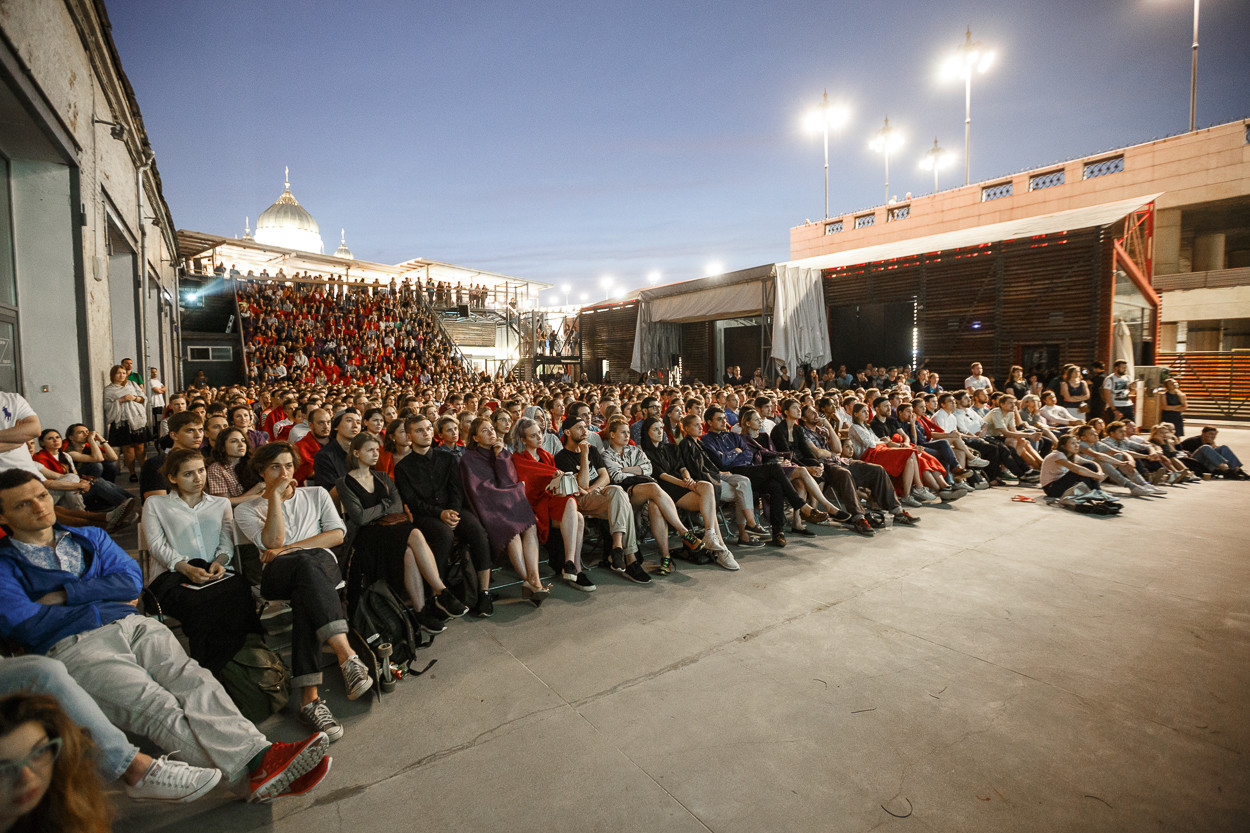 Ivan Guschin, Strelka Institute
43. Listen to jazz and drink in style at the Hermitage Garden
In the otherwise quaint but uneventful small streets of Moscow's downtown area, you'll sometimes find little slices of paradise to relax during the day and party in style at night. The Hermitage Garden is such a place, with great food and drink, live jazz and what have you, as well as little fairs and festivals. What you do with it will depend on what time of day (and year) you arrive.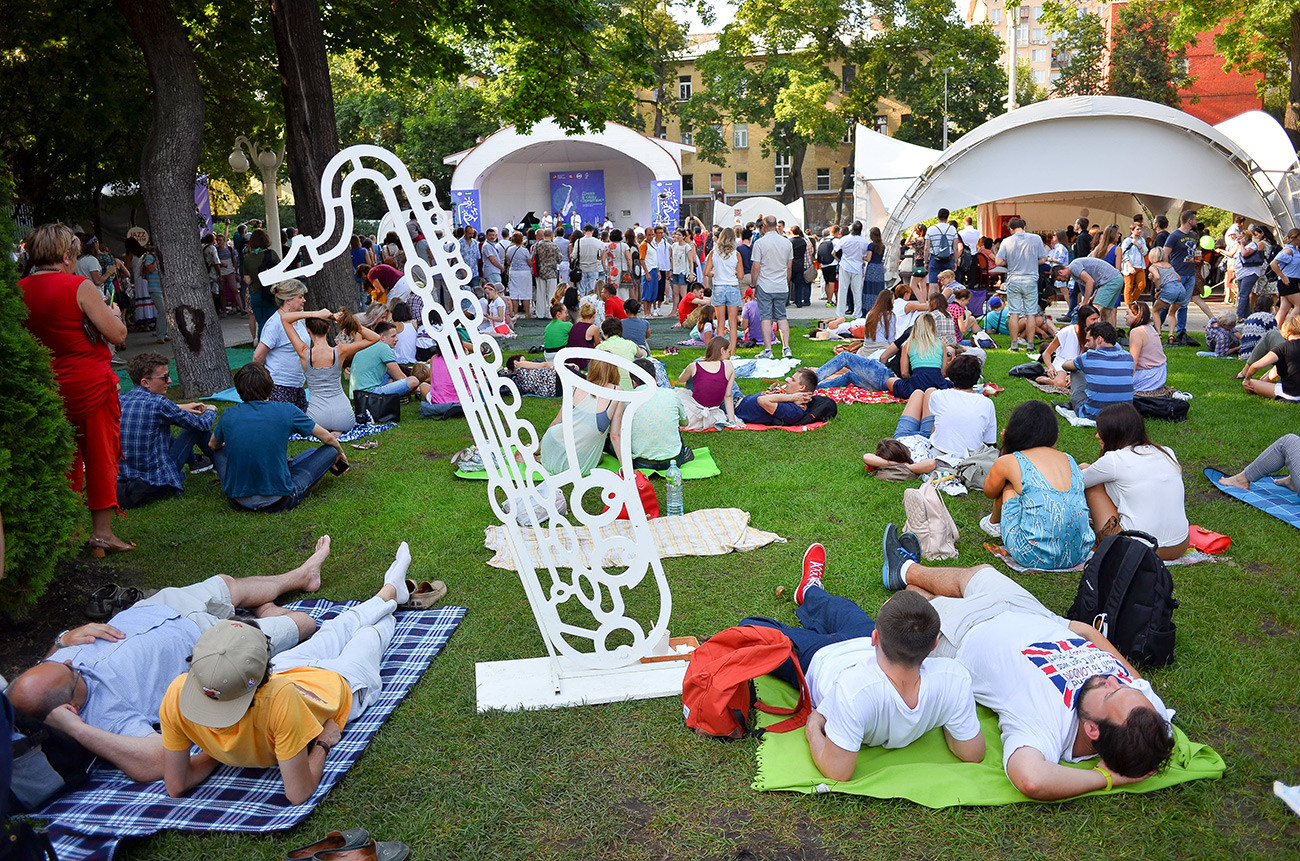 Stoyan Vassev/TASS
44. View the crown jewels of Russian art at the world-famous Tretyakov Gallery
Tretyakovskaya Gallereya needs no introduction: the greatest masterpieces of Russian art are on display. Romanticism and naturalism are very well represented indeed. Medieval icons as well - including Andrei Rublyov's Holy Trinity. For 20th century, head over to the New Tretyakov Gallery.
45. Dine like a Russian nobleman at Cafe Pushkin - day or night
Are you a foodie? Maybe you're simply a person that likes good food? Then no trip to Moscow can be complete without fine Russian dining at the Pushkin, outfitted like an aristocratic 18th century mansion and boasting an exquisite traditional menu, including black caviar, fish, red meat and game. Open 24 hours a day and situated right by the Pushkinskaya Square.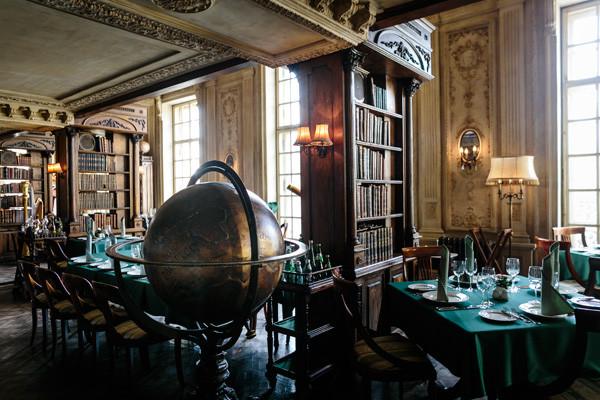 Mark Boyarsky
46. Catch a lecture or a live art performance at the Garage Museum of Contemporary Art
Garage is like a hip jewel of Gorky Park, combining multidisciplinary approaches to artistic expression - lectures, movies, live performances, it's all there. Check the schedule, as there can be plenty of international surprise events that are not to be missed.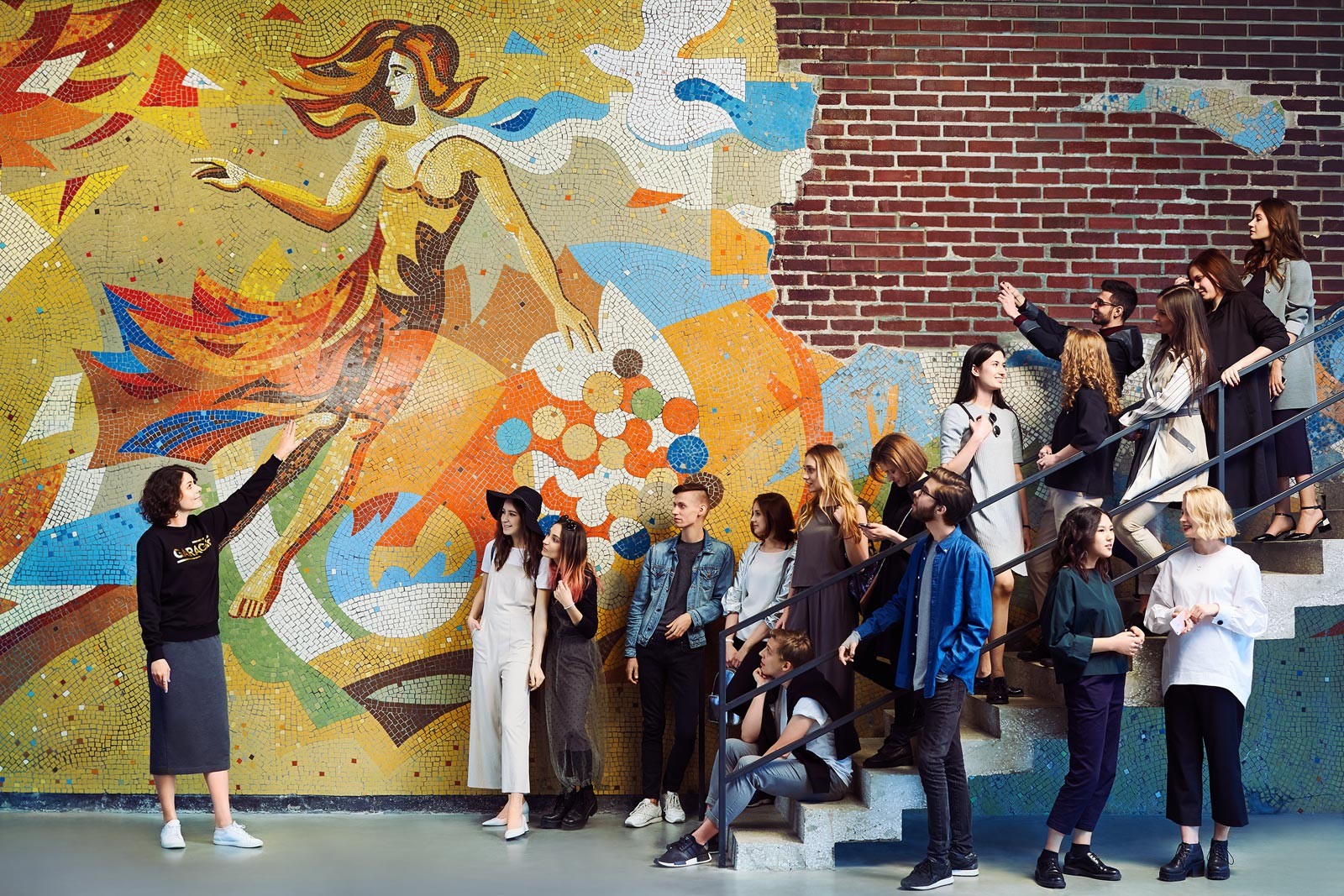 47. Get a taste of 19th century Merchant Moscow in Zamoskvorechye District
Zamoskvorechye is a compound word signifying "beyond the Moscow River", but that doesn't' mean it's not downtown. In fact, Zamoskvorechye is almost dead center, about a mile away from the Kremlin, and is a time machine several centuries back, despite being known primarily as a 19th century merchant district. The Tretyakov Gallery is situated there, so there's your day's walking cut out for you.
48. Shop and eat at the Old and New Arbat streets
Old Arbat has garnered a reputation for being somewhat overrated because of all the importance people have heaped on it over the years. But it's still the walking street of Moscow - one where, the moment you feel the exhaustion of souvenir shopping set in, there's always a burger joint nearby. New Arbat runs just parallel to it, and boasts great urban views. You can walk right down to the Kremlin.
49. Throw a tantrum at Russia's BIGGEST childrens' mall - Detskiy Mir
Are you with family? Kids? Perfect! Detskiy Mir used to be the largest children's mall (yes - an entire mall for kids!) in the USSR, and still is in Russia and the CIS. And a humongous section of it is a Hamleys. Your children will love you after this! Downtown by the Lubyanka.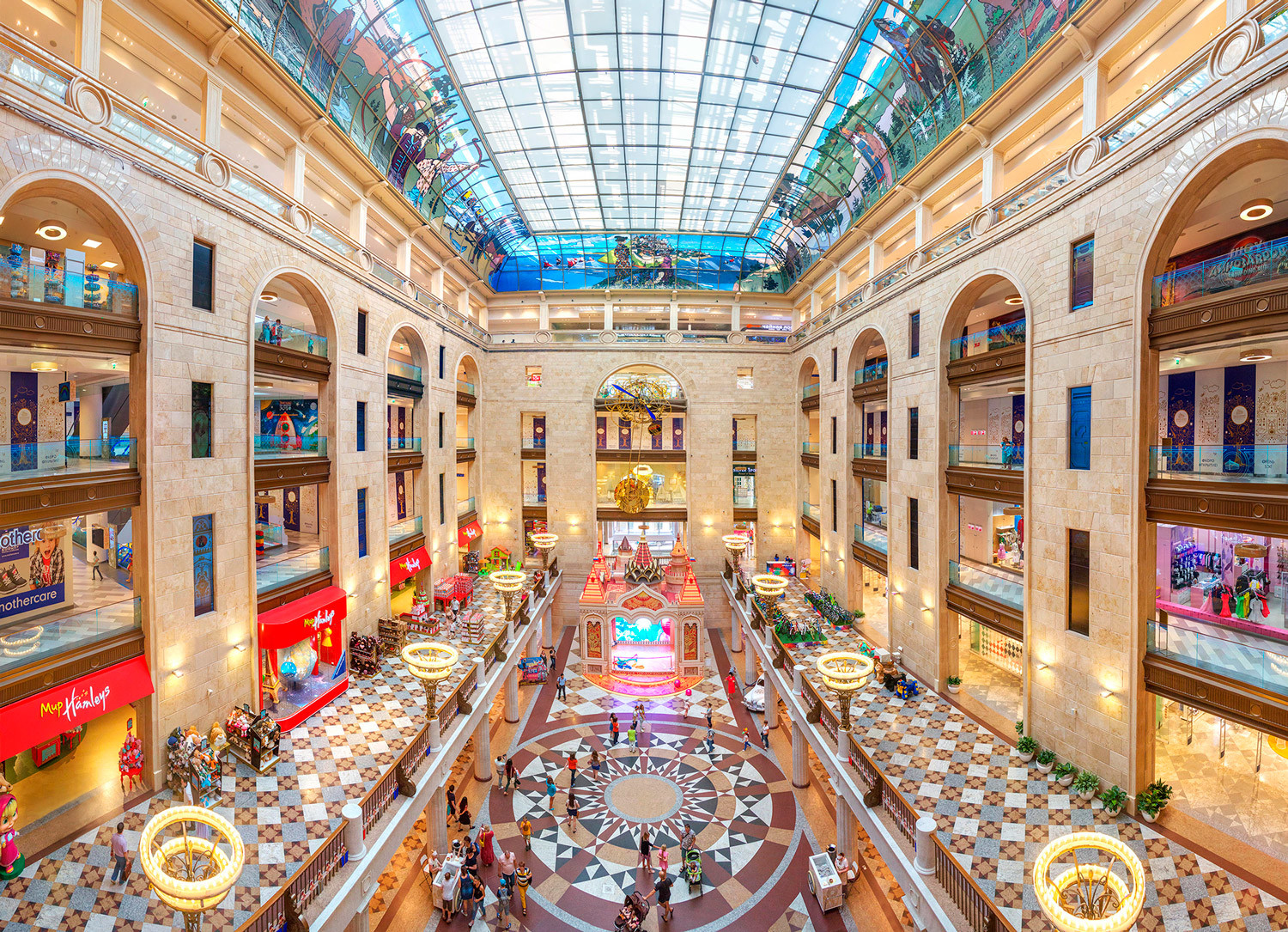 Legion Media
50. Pick a personal favorite from the 44 UNESCO-protected Metro stations
That's right: of the more than 200 stations of the Moscow Metro, more than 40 enjoy Cultural Heritage status. The best part is you don't really need a guided tour. Just do some research beforehand, and you're all set. Plus, you hardly have to go out of your way to visit the metro.
If using any of Russia Beyond's content, partly or in full, always provide an active hyperlink to the original material.