In November Vladimir Mukhin became a "legendary head chef," according to authoritative French gastronomical book Gault & Millau. His restaurant, White Rabbit, is ranked the 23rd best in the world by The Restaurant Magazine. He organizes dégustation dinners all over the world. Russia Beyond caught up with him at the Russian Seasons festival in Japan to talk about his modern view of Russian cuisine.
Why do you think Russian cuisine is not that popular in the world, in comparison to French, Italian, or Japanese?
Because Russian cuisine is surrounded by many stereotypes, which were formed during the Soviet era. Today there's the stereotype that Russian cuisine is very heavy, fatty, concentrated. And my goal as I travel the world is to prove that this is not so.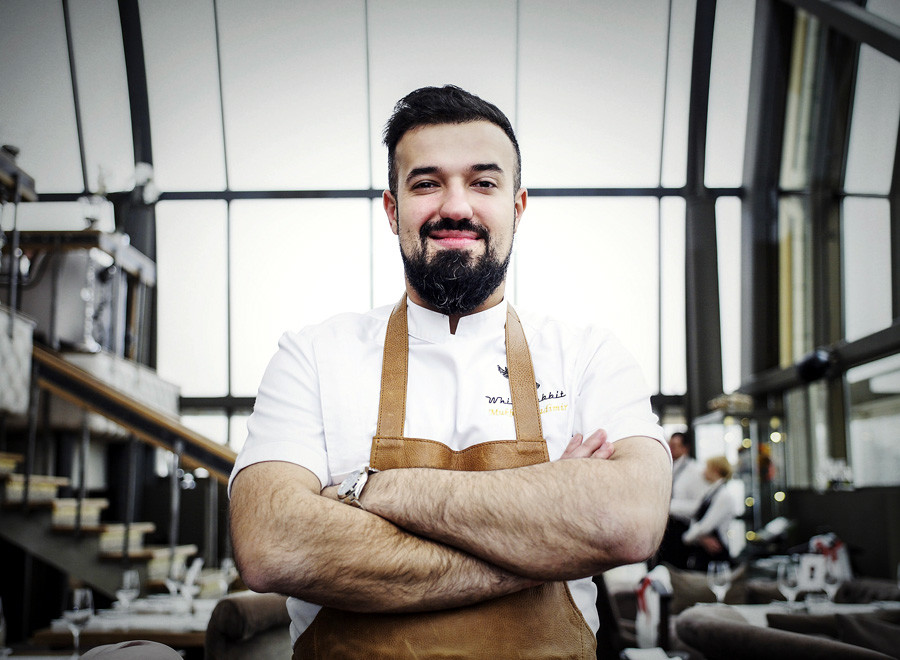 Are people's attitudes to Russian cuisine changing now?
They are definitely changing. Obviously one generation will not be enough to change everything. We are now going through a key moment in our country, one in which we can change things and change people's attitudes towards Russia. Food is something that unites, and it's always outside politics.
In many of your interviews you speak about food from Russia's regions. Which particular products stand out for you?
Black bread, sauerkraut, pickles, viburnum, mountain ash, and wild game. Russian cuisine is very seasonal. We hunt in the autumn. Then there are ritual holidays such as Maslenitsa, which has been around since pagan times. Today Russia is mostly Christian and this has a big impact on what we eat. We have four fasts that people are beginning to respect, meaning we are returning to our roots.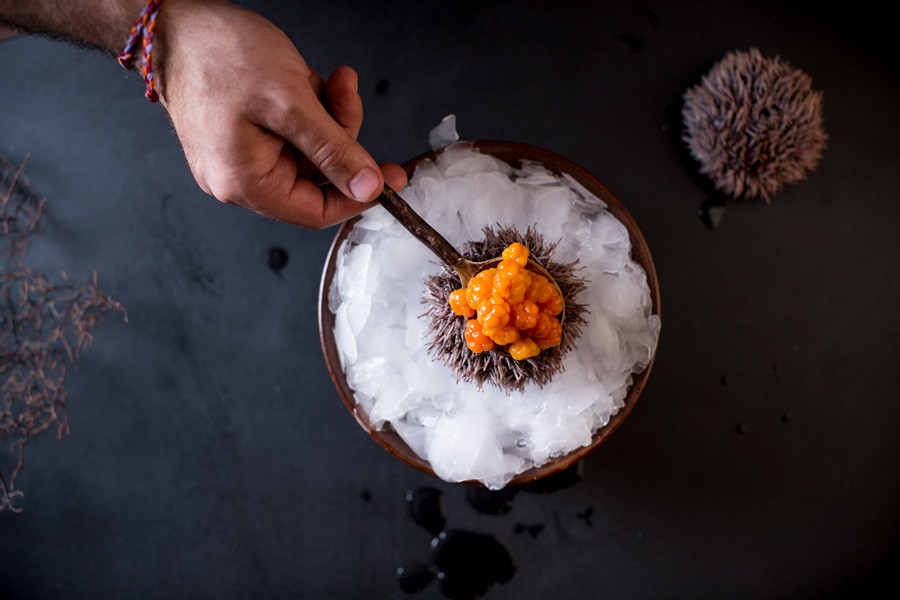 Press Service
Do you think there is potential for developing gastro-tourism in Russia?
In Russia everyone tries to come to Moscow instead of developing the regions, which for me is strange. Each region must have its own national code. The easiest way of doing this is through different products.
When I travel I am inspired by art and food. When I visit a city for the first time I go to the galleries and to the most popular and interesting restaurants. Food is something that transmits atmosphere and a restaurant is an atmospheric place. With the help of food the chef communicates with the guests. You eat and you understand what is happening in the city and the country at that moment. It's a sort of psychology and philosophy.
When I travel I want to keep a memory of the city, also from the viewpoint of food. At the end of a gastro-journey I always remember two to six dishes that stood out.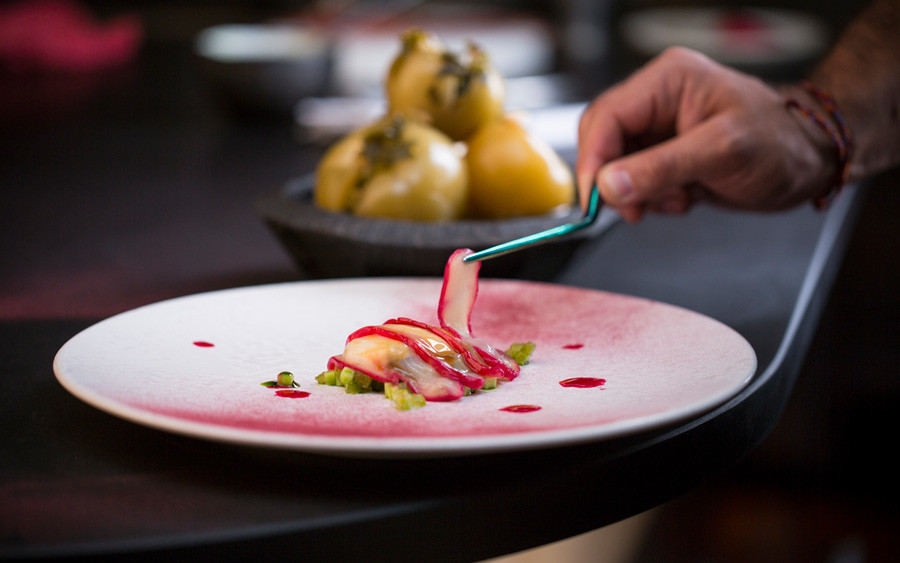 Press Service
Which five dishes should one try to get a taste of Russia and Russian cuisine?
Salted cucumber from a barrel, black rye bread, perhaps Borodinsky, since it's more modern. In honor of the Battle of Borodino coriander was added to the bread to symbolize grapeshot. Gray schi (cabbage soup) from fermented cabbage, okroshka with kvas, and medovik (honey cake) for dessert.
How would you characterize the condition of Russian cuisine today and which stages do you think were the most important in its development?
In Russia people still study according to Soviet norms. This type of cuisine uses an enormous amount of mayonnaise: Herring under a fur coat, Olivier salad, crab salad, which doesn't have any crab, by the way. These products are ingrained in our habits, but no foreigner can understand these flavors. I also don't understand them and when I eat these things, I'm punishing myself. I understand that this is not Russian cuisine. There were many interesting things in Russia before the Revolution.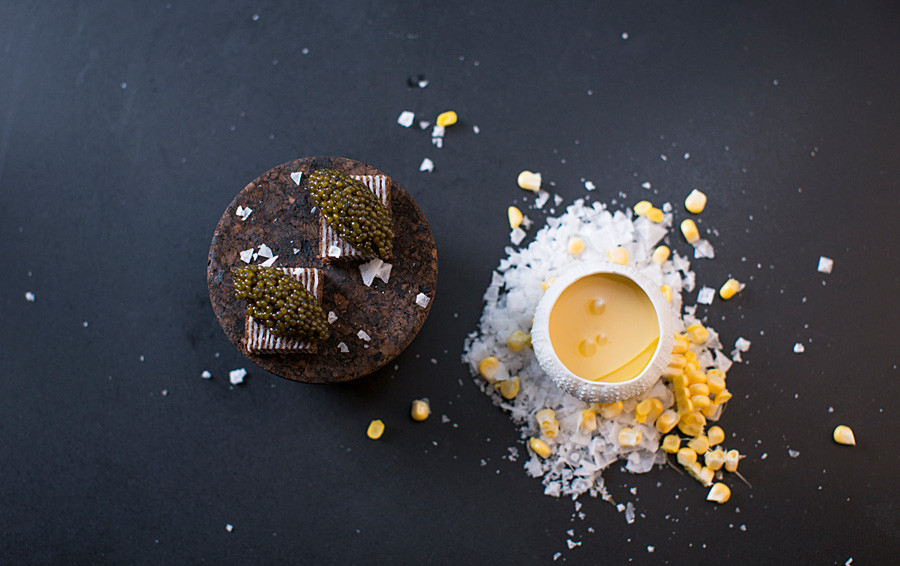 Press Service
Basically, Russian cuisine is divided into three stages.
1. Pre-Petrine
Before the arrival of foreigners in Russia chefs were peasants - we now have very little information about that time. There are no books, no recipes. There are only descriptions of the banquets from those times and they were mostly made by foreigners who visited Russia, made observations, and noted down how Russians smelt of garlic. Russia was savage, but there was a Russian flair simplified during the Soviet era.
2. The epochs of Peter the Great and Catherine the Great
The epochs of Peter and subsequently of Catherine were a time when foreign chefs had enormous impact on Russian cuisine. The chefs worked in the kitchens of wealthy families. Germans, Dutch, French – their influence can be seen in the numerous dishes we eat today.
3. After the emancipation of the serfs
Cooking was never really popular in Russia. It was dirty work done by serfs who could not work in the fields and were not fit for military service. And after 1861 [the year of the emancipation] the serfs began abandoning the houses of the wealthy and those wealthy people didn't know how to cook. Cook books began appearing at this time - Elena Molokhovets wrote A Gift to Young Housewives. This was a time when Russian recipes were rewritten in the French manner.
Finally, during the Soviet period food was simplified and became monotonous and plain, like the man of the era. This way it was easier to control the processes of preparing food, to control the people. Everyone cooked according to one book. Everything was standardized.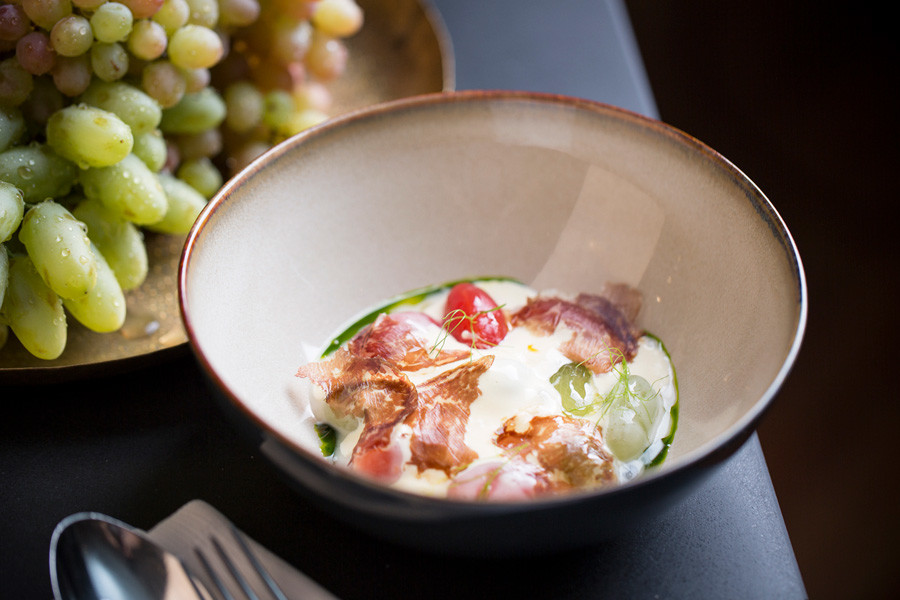 Press Service
In order to understand what Russian cuisine is, you need to go beyond the Soviet period. The food of the Soviet era was particular: Very fatty and heavy. I find it very boring.
I am for cooking my native cuisine and trying to change it. What is happening now is basically the formation of Russian cuisine, an evolution. I want to believe this.
If using any of Russia Beyond's content, partly or in full, always provide an active hyperlink to the original material.