Svekolnik: How to make a simple version of borsch at the dacha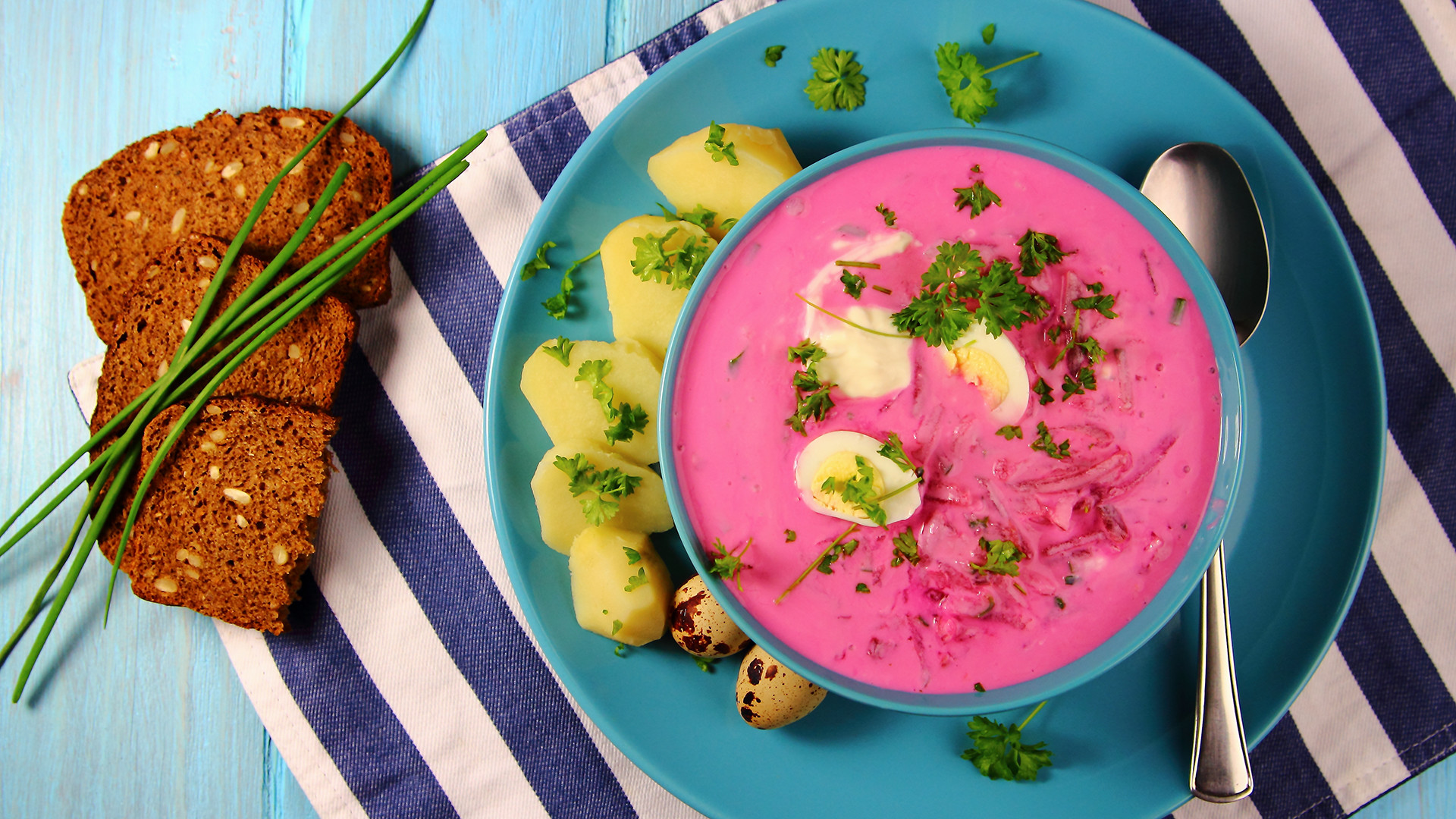 You can make 'svekolnik' with or without meat, it's just as delicious either way. Just don't forget to add beetroot and kefir.
One of the most popular soups in Slavic cuisine is borsch. It's a burgundy colored soup made from beetroot and it's best served at home with pampushkas (small round dough rolls without filling) or Borodinsky bread and salo. This dish is really rich and tasty, perfect for those summer days when you're looking for a cold, but light treat.
Svekolnik is the simplest and most refreshing type of soup. Just like borsch, it's made from beetroot, which turns the soup an unusual raspberry color. It's often called a summer soup because its main ingredients are grown in the garden during summer (beetroot, cucumber, and greens). Once you've added kefir, eggs, and sausage, the soup is ready. It's often served cold, which is ideal for a hot summer's day. This explains why it's called "Holodnik." You can find similar types of soup in other Eastern European countries, especially in Polish and Lithuanian cuisine.
Beets in Russia date back to the 10th century, but they only became popular in Russian cuisine in the 14th century. Cooks learned to use the roots and leaves of this vegetable in certain dishes, for example, in Botvinya soup. Beetroots are usually a key ingredient in salads and soups like svekolnik.
In Russian cookbooks, svekolnik was initially presented as a simple but healthy soup made from beetroots and kvass, and it was consumed only by servants. Later cucumber, eggs, and meat were added to the recipe. Some cooks like to add radish or lemon juice. Below you'll find a quick and easy svekolnik recipe that tastes just like a dish made in the Russian dacha.
Ingredients: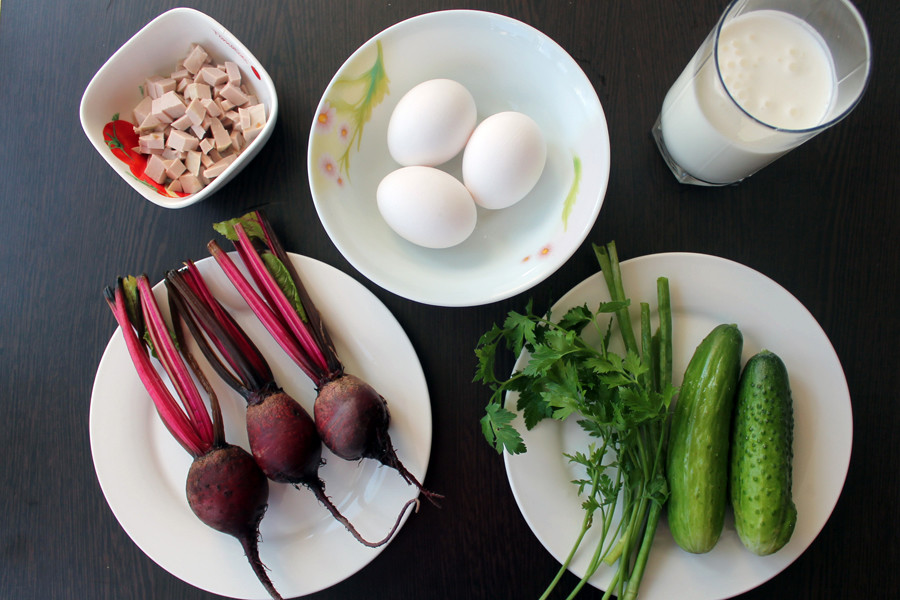 3 medium-sized beets
1.5 liters of kefir
2 cucumbers
3 hard-boiled eggs
250g of sausage
Dill, spring onions, and parsley
Salt to taste
1 tablespoon of sour cream
Cooking:
1. Wash the beets and boil them for 1.5 hours until soft. If you prepare the beets the night before, they will take less time to cook. Boil the eggs.
2. While the rest of the ingredients simmer, finely dice the cucumbers and sausages. You can use ham or chicken fillets instead of sausage.
3. Clean, peel, and grate the beets.
4. Peel and dice into small cubes two of eggs. The third egg will be used to garnish the dish.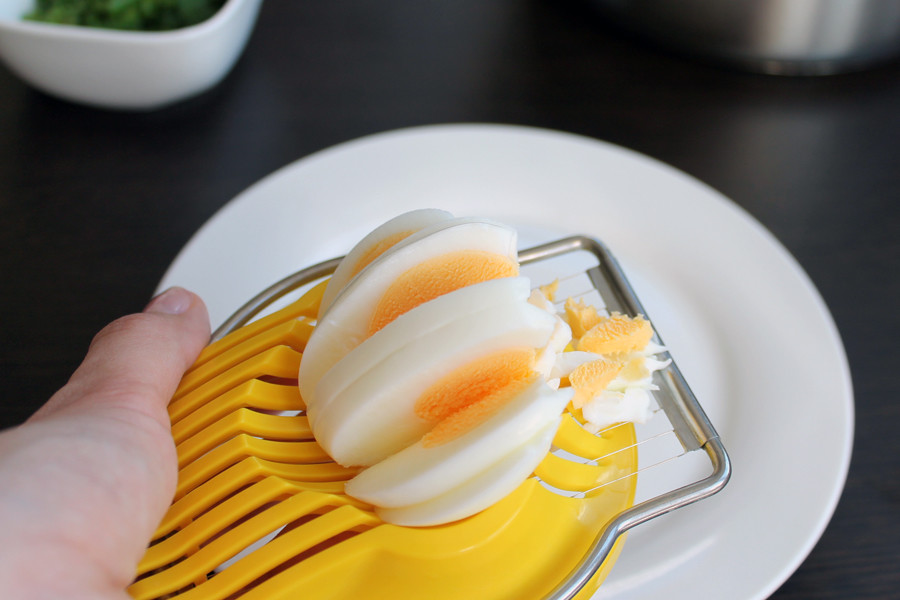 Maria Afonina
5. Sauté the beets, cucumbers, sausage, and eggs in a pan.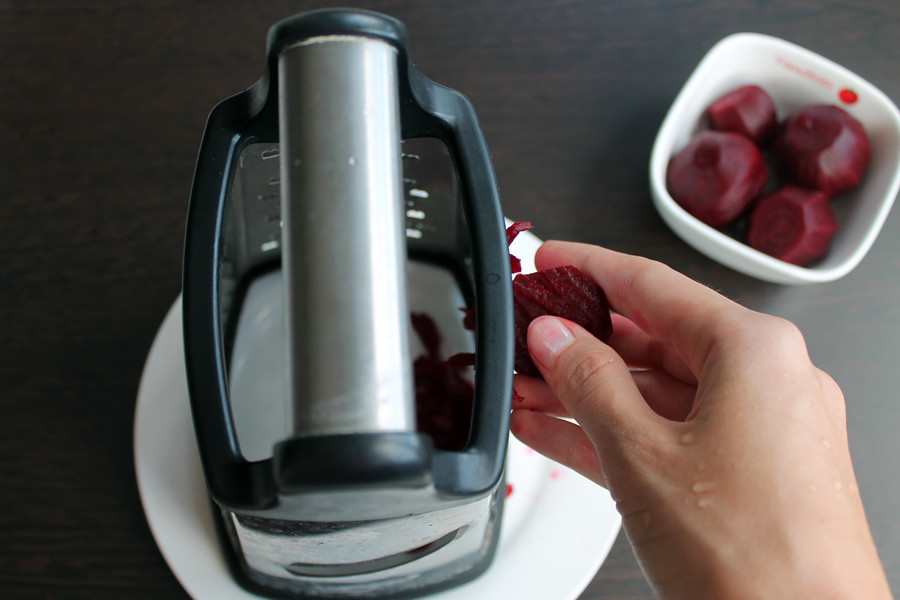 Maria Afonina
6. Add kefir, which will make the soup sour. If the consistency is too thick or it doesn't cover all the ingredients, you can add boiled water. Mix all the ingredients together and add salt.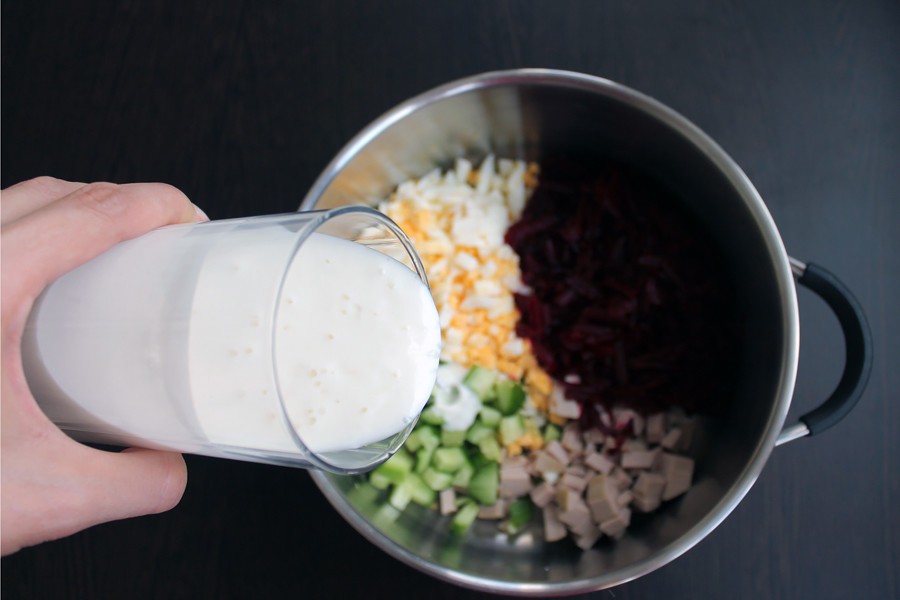 Maria Afonina
7. Chill the soup in the fridge for 30 minutes. Once the soup is ready, pour it into bowls and add the finely chopped greens (dill, spring onions, and parsley). Before serving, add half a boiled egg or a dollop of sour cream.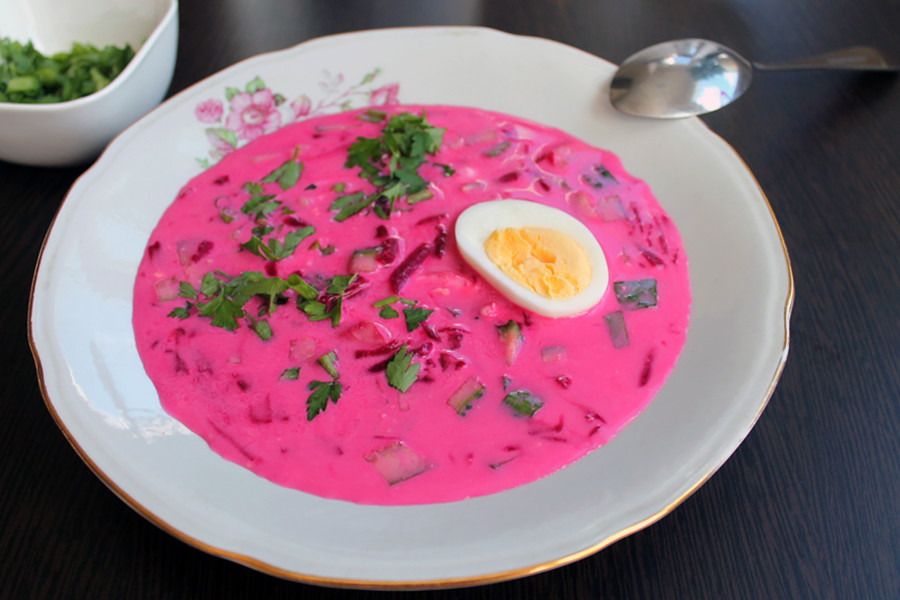 Maria Afonina
8. If you're looking to make the soup even tastier, serve it with mashed potatoes or baked potatoes. Priyatnogo appetita!
Read more: 10 tasty Russian soups you should try for lunch
If using any of Russia Beyond's content, partly or in full, always provide an active hyperlink to the original material.