Everything you ever wanted to know about the New Year's holiday in Russia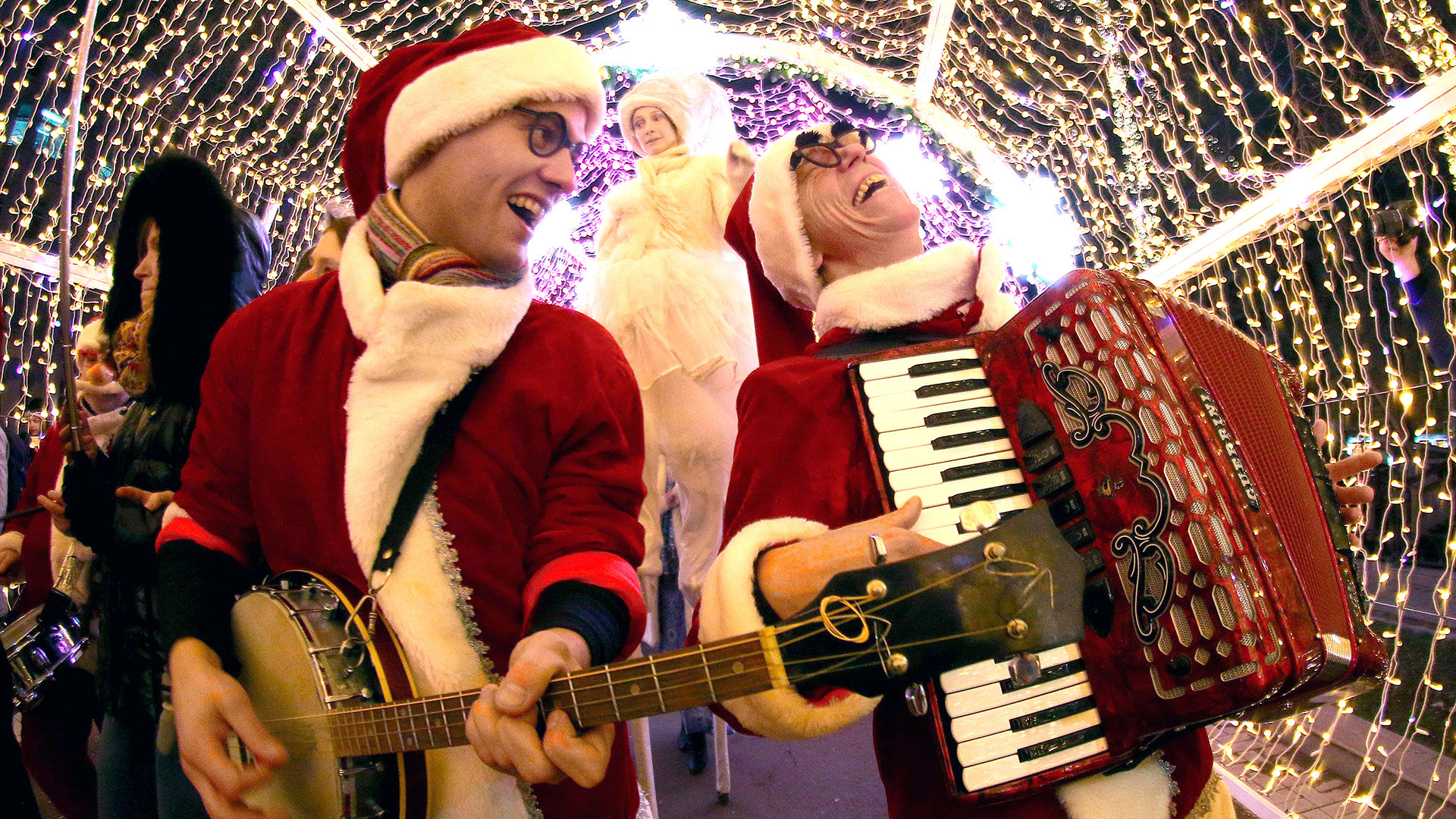 How to make Herring under a Fur Coat, who is that Ded Moroz guy, and why are Russians so crazy about this holiday? It's not so simple, but we have you covered.
The New Year's holiday is special in Russia. It is far and away the most important holiday of the year and, as such, there are many traditions that go along with its celebration. Many of these rituals are quite specific to Russia and differ from how other people around the world celebrate the winter holidays.
How it all began
From 1492, the New Year in Russia began on September 1 in accordance with the church calendar.
Then, in 1700, Peter the Great issued a decree for it to be celebrated on January 1, as is done throughout Europe.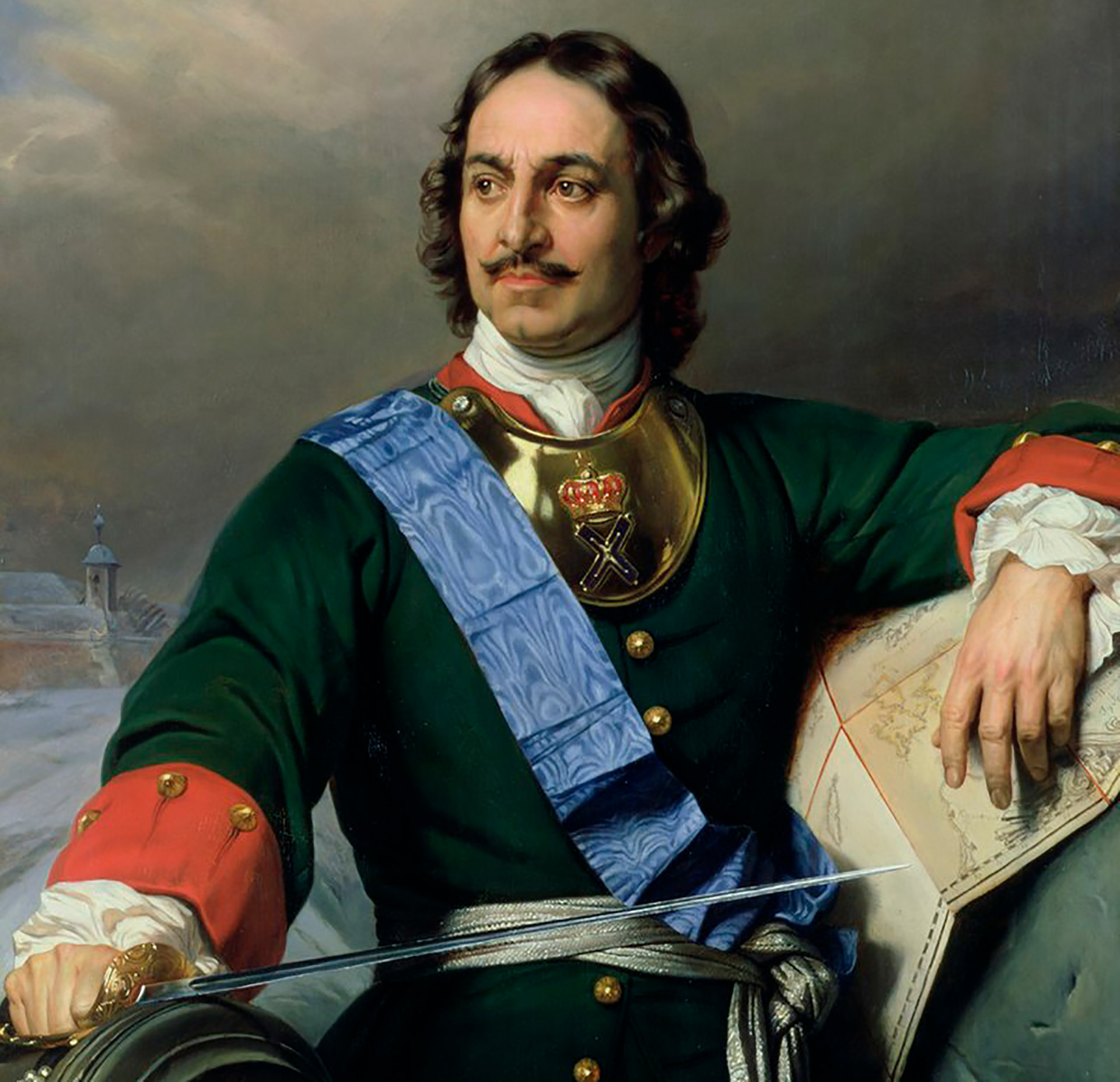 However, the New Year did not become Russia's main holiday the Soviet period. In the Russian Empire in the early 20th century, there were several different holidays around the New Year.
The tradition of celebrating Christmas and New Year's at home–with a Christmas tree and gifts–began in the Russian court in the first half of the 19th century and was introduced by Alexandra Feodorovna, the wife of Nicholas I. Have a look at the way the royal family celebrated the holiday.
Yolka (fir tree)
The "yolka" is a traditional Christmas tree decorated for the New Year (usually 1-3 weeks before the holiday itself). While some people are content decorating it with modern ornaments, others prefer a more Soviet style. There are even collectors who rave about antiques from their childhoods.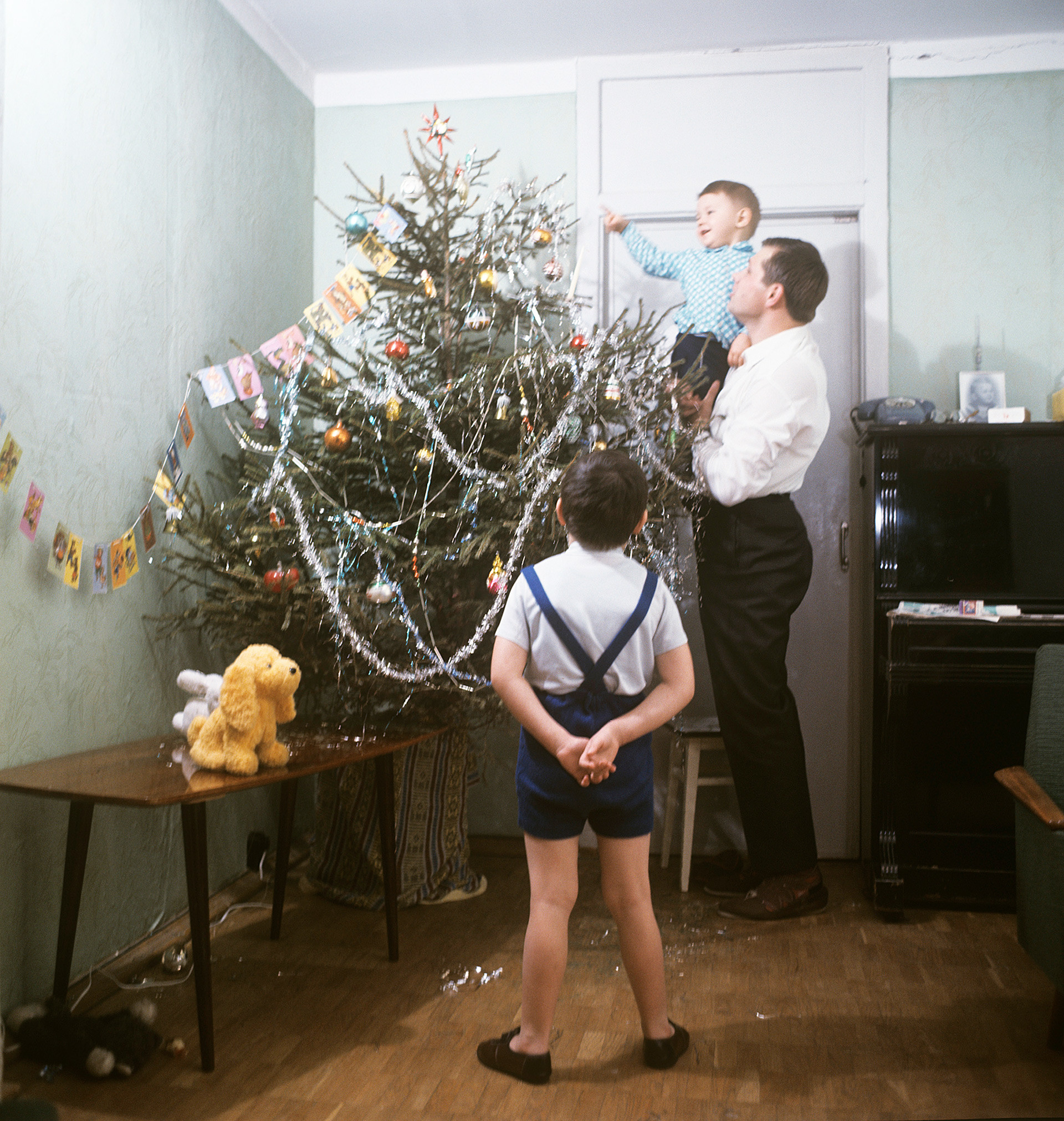 Boris Kavashkin/Sputnik
Look at this graphic showing the evolution of this holiday symbol, along with decorations and toys from different times and countries.
"Yolka" has also the second meaning: a special New Year's show for children that takes place throughout Russia before the New Year holidays in venues ranging from the Kremlin to the simplest of daycare centers.
Ded Moroz (a.k.a. Grandfather Frost) and Snegurochka (a.k.a. Snow Maiden)
Ded Moroz (or Grandfather Frost) is the Russian equivalent of Santa Claus, but the there are some significant differencesbetween the two.
He has a granddaughter named Snegurochka (Snow Maiden).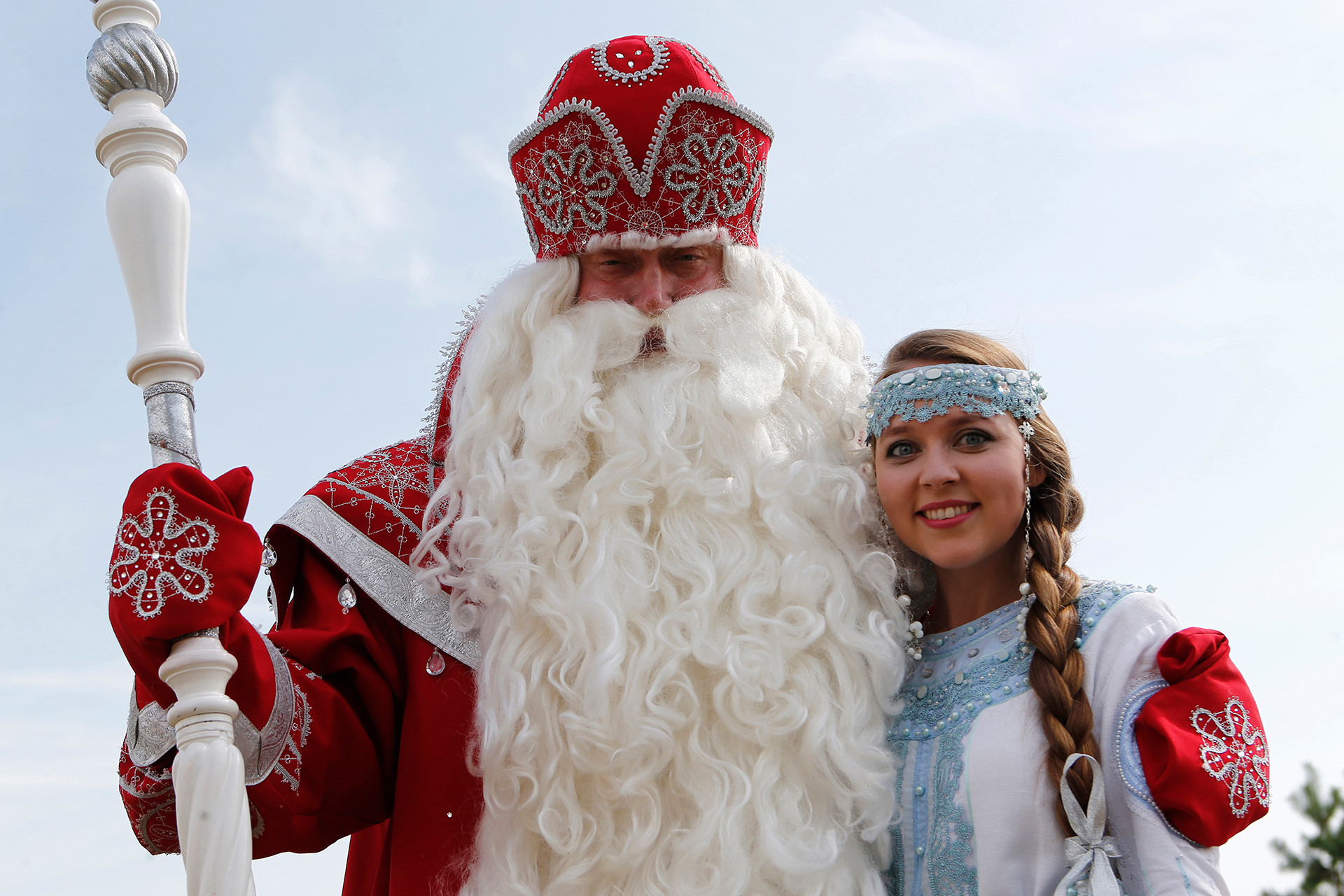 Ded Moroz & Snegurochka
Oleg Smyslov/Sputnik
Interesting fact: Ded Moroz lives in Great Ustyug, and Snegurochka lives around 600 km away in Kostroma. And there is a reason she lives so far away.
If you want to play the roles of Russia's two main holiday characters at traditional New Year shows, you must be kind, quick-witted and resourceful so as to maintain children's belief in the fairy tale. Read the stories of two actors who play Ded Moroz and Snegurochka every winter, and learn some tricks of the trade.
How to survive
If you're going to celebrate New Year's the Russian way (or with Russians), you should definitely learn some tricks and life hacks.
First and foremost is how to drink vodka with Russians so that a traditional drinking session doesn't leave your head spinning by midnight.
You should also follow Russian traditions that might be ridiculous but are, nevertheless, rigorously observed. Here is an hour-by-hour guide.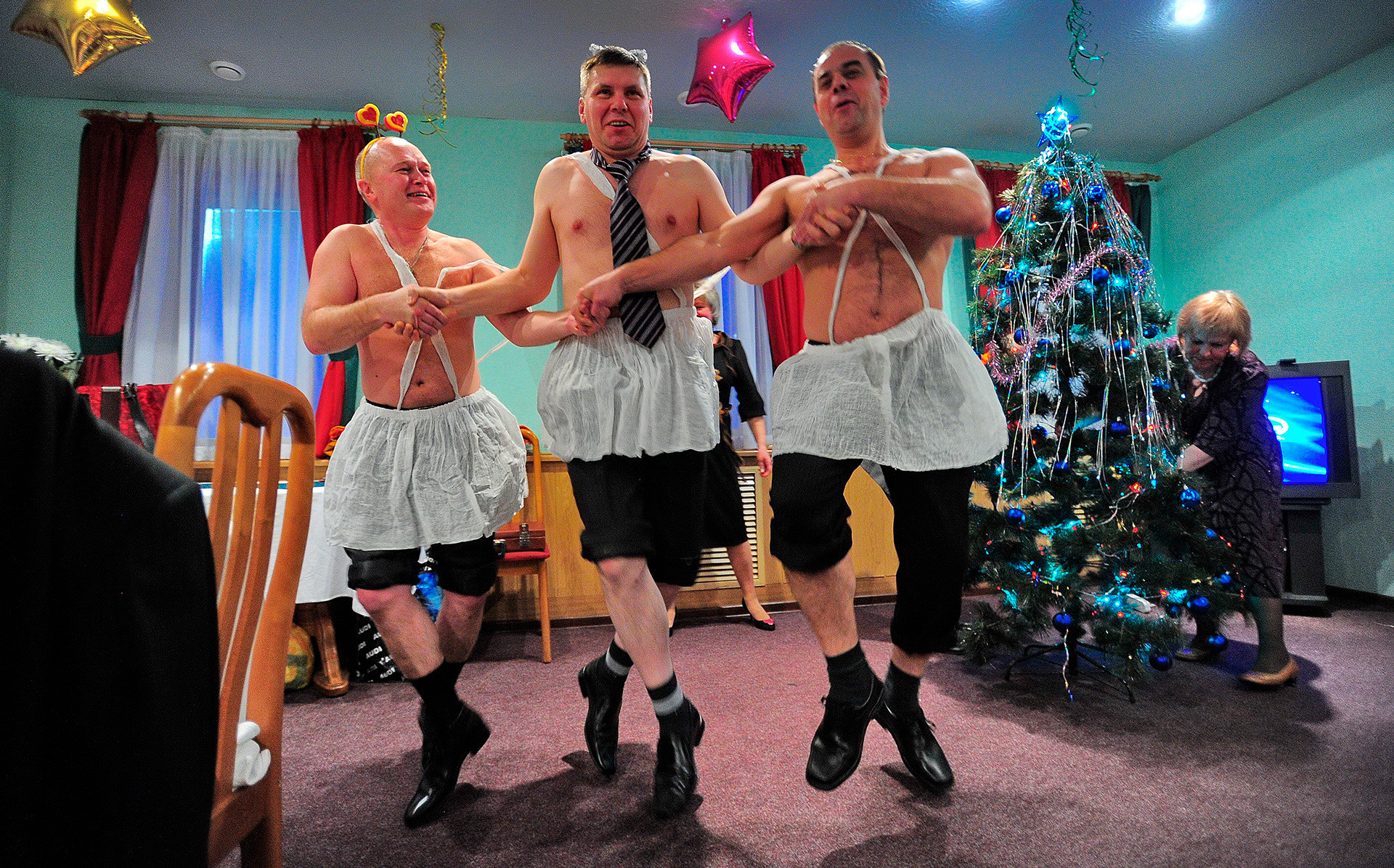 Vladimir Smirnov/TASS
While you're at it, check out what one expat from the United Kingdom says about the New Year and January festivities in Russia.
What to eat
Most likely, you have heard at least once about Olivier Salad or that bizarre Herring Under a Fur Coat. These dishes are almost mandatory for any self-respecting New Year`s table, along with Soviet champagne and mandarins. We have 13 ideas for creating a traditional holiday table or a new take on it (with proper recipes inside).
Herring Under a Fur Coat
Getty Images
Test your knowledge of modern Russian cuisine–guess the ingredients of New Year's dishes in the photo.
What to watch
Besides the president`s traditional prerecorded speech with a roundup of the year and his holiday wishes, aired at 11:50 p.m., there are a number of movies Russians watch year after year.
One such film is "The Irony of Fate, or Enjoy Your Bath!" (available online with subtitles on Youtube).
The movie tells the story of an ordinary Soviet citizen named Zhenya Lukashin who, after a drinking binge at the bathhouse with friends, accidentally flies from Moscow to St. Petersburg, where he mistakenly breaks into a stranger's home with the same address as his apartment in Moscow and, in the process, finds the love of his life.
Interesting fact: At least 6 of the most popular Russian New Year's films (including the Irony of Fate) were made by one director and producer: Eldar Ryazanov.
10 pictures that will make you want to book a Christmas trip to Moscow
"Everything you wanted to know…" is an extended guide to the most popular topics about Russia. We constantly work on new material, and this page will be updated with new entries and information as it's received
If using any of Russia Beyond's content, partly or in full, always provide an active hyperlink to the original material.