Russian Ballet from A to Z: A history of the phenomenon in world culture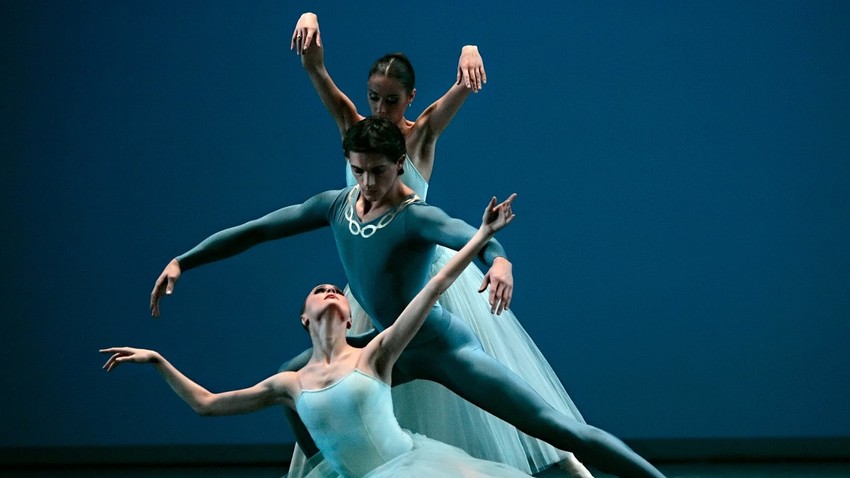 Pyotr Tchaikovsky's one act ballet Serenade with choreography by George Balanchine in the Bolshoi Theater.
Alexander Zemlianichenko/AP
From Imperial theater ballerinas to contemporary dance: 27 stories about Russian ballet and dancers that you shouldn't miss.
The rich history of Russian ballet through the ages can be found on the pages of RBTH. Here, we highlight some interesting facts and little-known details about some of the most important choreographers, entrepreneurs, ballet dancers and performances.
So, if you think that you already know everything there is to know about the world of Russian dance, let us test your knowledge and see how much you really know.
1. Did you know that the legendary choreographer George Balanchine (1904-1983), known as the father of American ballet, was born in Russia? Find out more details about him!
2. The famous Ballets Russes dance company took Europe and the US by storm during the early 20th century and was the brainchild of one man, Sergei Diaghilev. Surprisingly, he himself wasn't a talented artist, composer, or choreographer. So who was he? Read more about this fantastic guy!
3. Sleeping Beauty is one of the most famous and well-known Russian ballet productions in the world. Discover four other great examples.
4. The Nutcracker, the most magical ballet in the world, premiered on Dec. 18, 1892 at the Mariinsky Theater in St. Petersburg. See 10 fascinating facts about this performance here.
5. Another cult-favorite in Russian ballet is Swan Lake, which also premiered at the Mariinsky, and celebrated 120 years in 2015. More details about this ballet's history through the ages can be found here.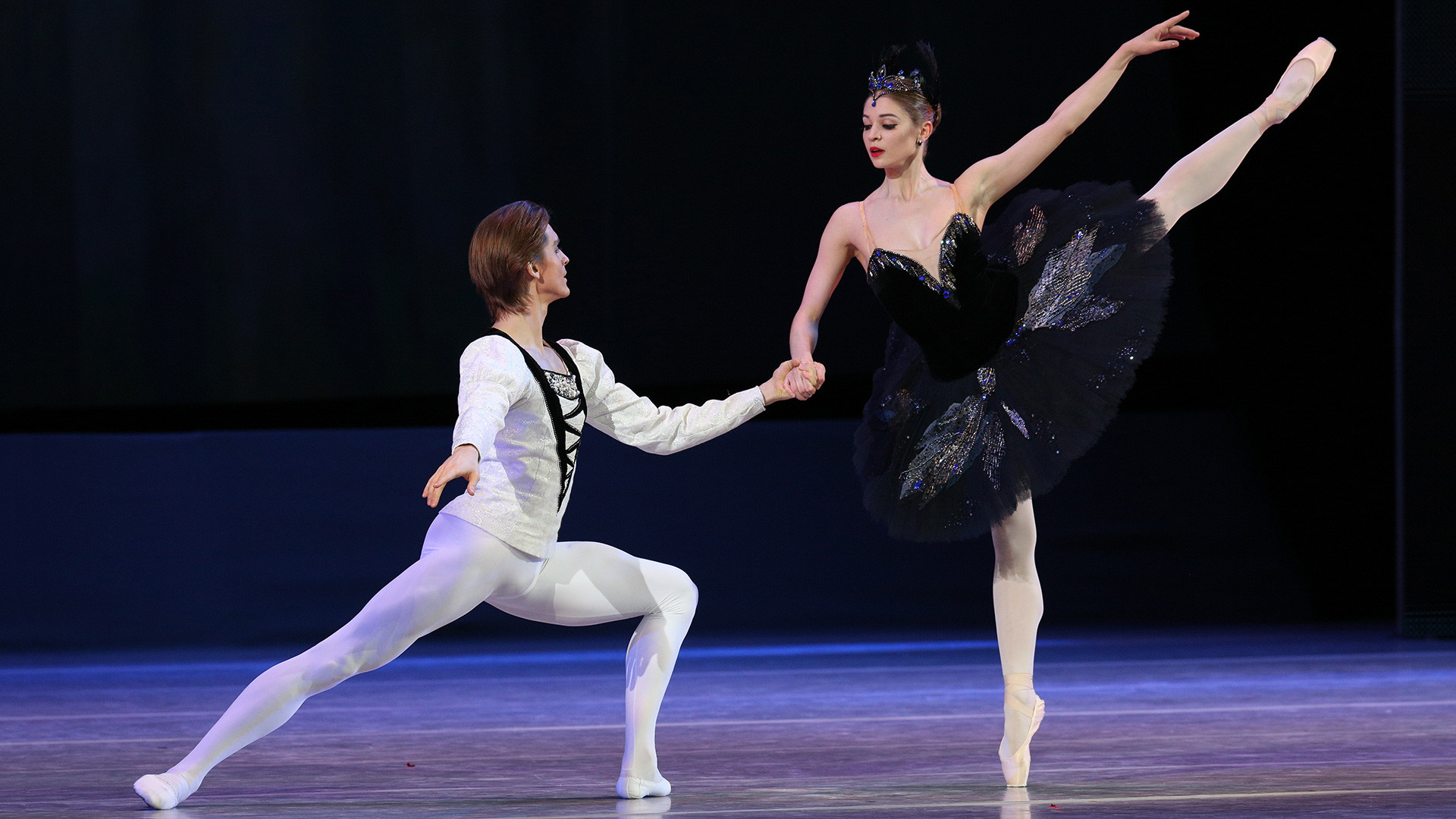 Angelina Vorontsova and Denis Rodkin performing a piece from Swan Lake on the stage of The State Kremlin Palace.
Vyacheslav Prokofyev/TASS
6. Archival photos of Anna Pavlova, Tamara Karsavina, Vaslav Nijinsky and more of the greatest dancers of the early 20th century can now be seen in color. See how much brighter they are now for yourself!
7. Can you believe that the Bolshoi Theater was bought in 1769 by two Italians, Belconti and Cinti, and then sold to another Italian named Gratti, two years later? We asked the director of the Bolshoi Museum, Lidia Kharina, to reveal some little-known facts from the history of Russia's most famous theater.
8. Do you know that the Bolshoi building also has its own secrets? Here are some of them.
9. The choreographer Yury Grigorovich, a living symbol of the Bolshoi, was also one of the main figures in Soviet high culture. Learn all about his life and career in this article.
10. Maya Plisetskaya, another person associated with the Bolshoi, once modeled for Mark Chagall, appearing barefoot while spinning to the music of Mendelssohn. Later, she would recognize herself in one of the murals that Chagall created for the Metropolitan Opera House in New York. The full story of Plisetskaya's life in art is here!
11. At least four of the greatest Soviet ballerinas had dramatic fates. Take a look at their destinies with us.
12. We spoke to Konstantin Ilyushchenko, who worked as a claque (a person hired to applaud) at the Bolshoi Theater during the final years of the USSR. He told us his story of life behind the scenes at Russia's main theater.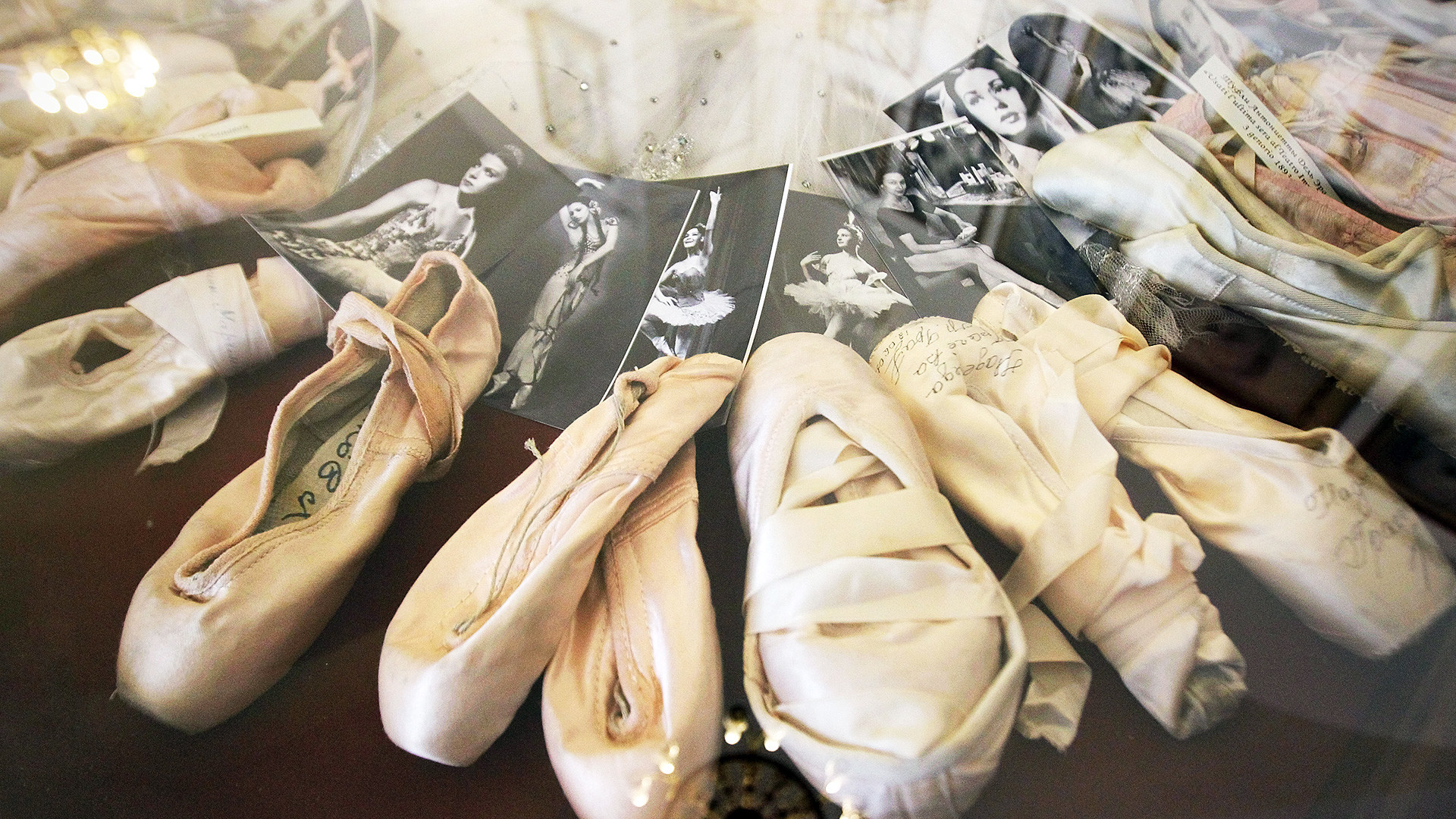 Display of the Vaganova Ballet Academy museum.
Pyotr Kovalev/TASS
13. Diana Vishneva, Ulyana Lopatkina, Svetlana Zakharova and other famous prima ballerinas received superb educations, all from the same school. This article (with some rare photos) is about the Vaganova Academy in St. Petersburg where all these dancers studied.
14. Sometimes a dancer only has 40 seconds to change costumes before reappearing onstage. How are the costumes for the Bolshoi Theater made? RBTH spoke to the deputy director of the Bolshoi's artistic costume division about the attire and accessories used.
15. Renowned choreographer Boris Eifman saw his first performance of Swan Lake when he was about eight years old and it brought him to tears. Eifman told RBTH many more interesting stories in this interview.
16. The British dancer Xander Parish is currently working for the Mariinsky Ballet. Read allabout his life in Russia here.
17. Ballerinas can have the same grace and beauty as flowers! Check it out in our beautiful gallery!
18. The artistic director of Bolshoi, Makhar Vaziyev, tends to embrace the classical side of ballet. Is this a good thing or a bad thing? The answer is up to you! Read his exclusive interview here.
19. Have a break and let's take a quiz! Test your knowledge of Russian ballet!
20. Have you heard that two ballets stars — Sergei Polunin and Natalia Osipova — became a couple in real life? Well, they did! Here is Polunin's account of how they met.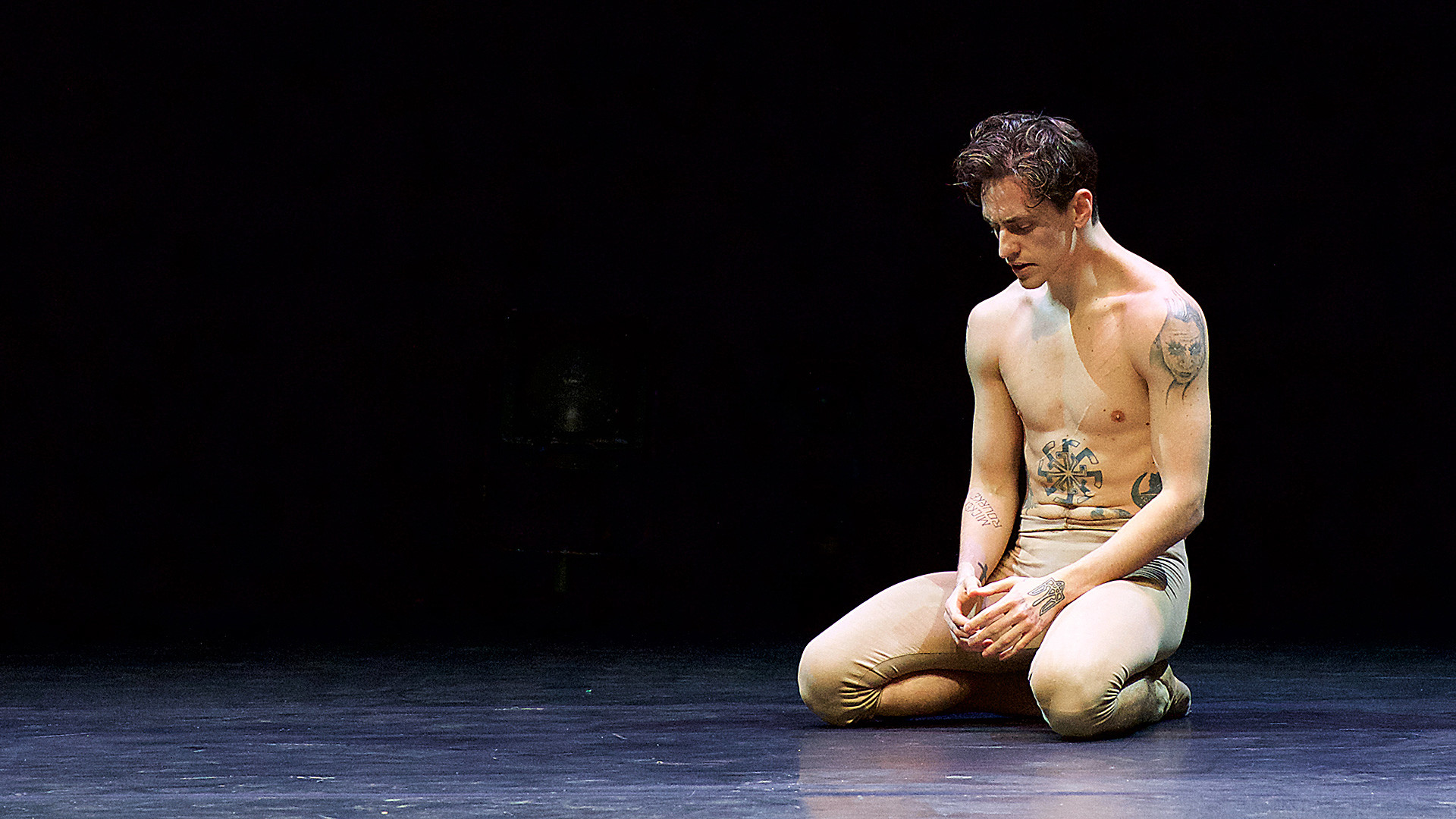 Sergei Polunin
ZUMA/Global Look Press
21. Natalia Osipova thinks that the English ballet style is more delicate than the Russian one. Learn the whole truth about Russian and English ballet in our interview with the Russian goddess here.
22. Could a ballerina also be a photographer, known for documenting the lives of her colleagues backstage? We know of one! Here is a gallery of Darian Volkova's photos.
23. "Americans no longer remember who Jack London was and only a few of them have read Salinger's The Catcher in the Rye…" More details about the celebrity choreographer Yuri Possokhov and his life and work in the US can be found in this interview with RBTH.
24. Ballet has been an inspiration to Russian artists for over 200 years! Take a look some pictures from museums in Moscow and St. Petersburg.
25. The famous conductor Valery Gergiev let Diana Vishneva "divide her life in two" by allowing her to work for different companies. The full interview with the prima ballerina of the Mariinsky Theater in St. Petersburg can be found here.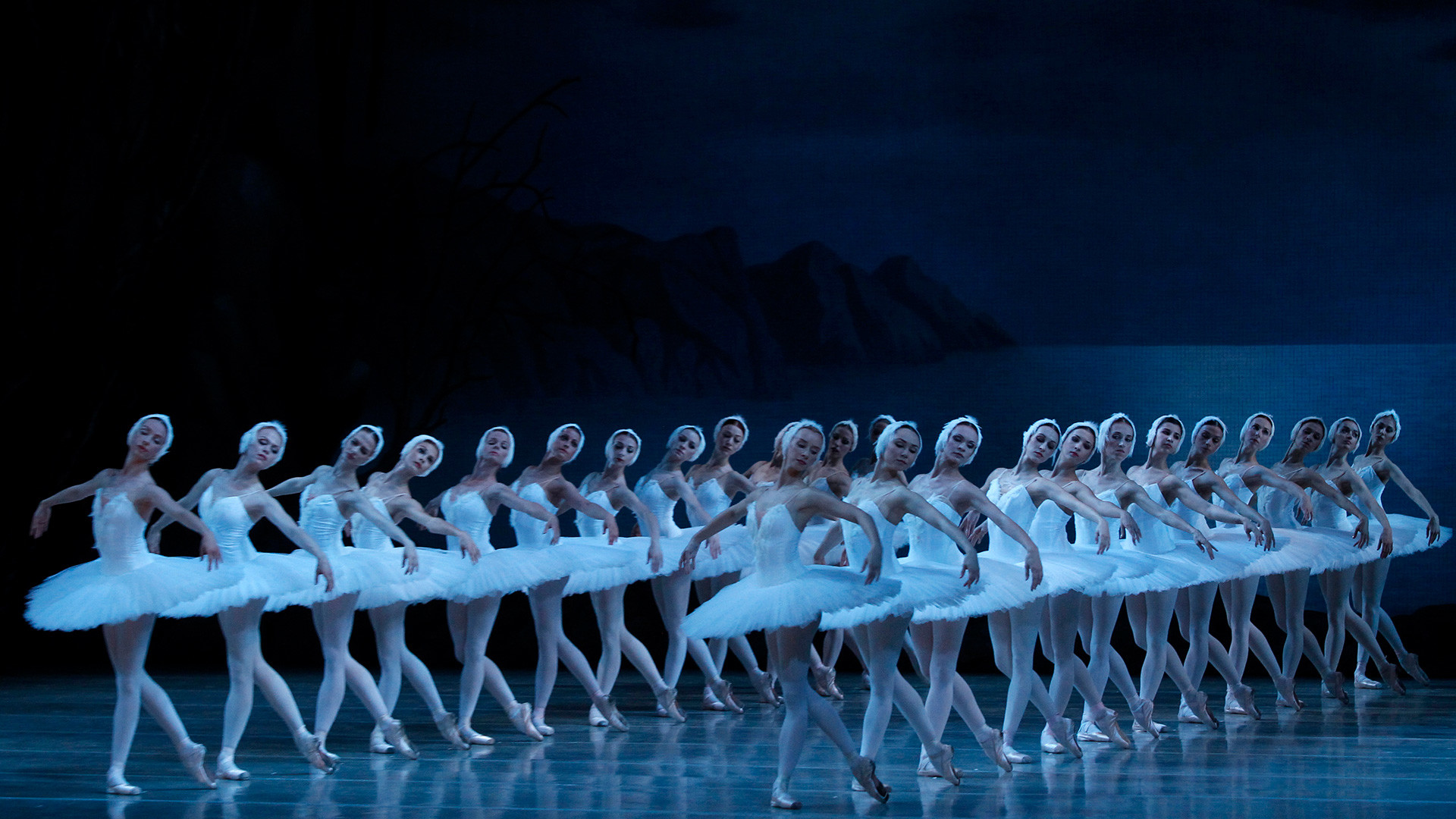 Artists of the Mariinsky theatre perform Swan Lake during a rehearsal.
Alexander Demianchuk/Reuters
26. Did you know that one person can learn to excel at dancing in both classical and contemporary styles? We're sure that it's possible because her name is Diana Vishneva. Here is a gallery depicting Vishneva's love of the stage.
27. Here in Russia, we have five contemporary dance troupes that can compete with those of Pina Bausch and Martha Graham. But that's not all! Read the stories and watch the video to see how well Russians can dance, even without pointe shoes.
If using any of Russia Beyond's content, partly or in full, always provide an active hyperlink to the original material.