Last year, the exhibition plans of Russian museums and many foreign ones changed dramatically. The State Tretyakov Gallery, which had been actively participating in exhibitions around the world, was no exception.
Russia Beyond: The Tretyakov Gallery was very active on the international scene until the beginning of last year. What is the museum's situation today?
Just as Russia won't be a closed country, so the Tretyakov Gallery also can't shut itself off from the world - especially against the background of the incredible interest in, and recognition of, Russian art that we have observed in recent years, in the creation of which we ourselves have been most actively involved. We want to, we try to, and we continue to be active on the international scene.
Even last year we had three exhibitions with international participation. One was the Henryk Siemiradzki exhibition. One of its highlights was the painting "Following the Example of the Gods" from the National Gallery of Armenia; and we brought over another one of his works, after restoring it first - the enormous "Alexander the Great Places His Trust in Doctor Philip" - from the National Art Museum of the Republic of Belarus. The same Minsk museum lent three works for the Igor Grabar exhibition currently under way in the Engineering Wing.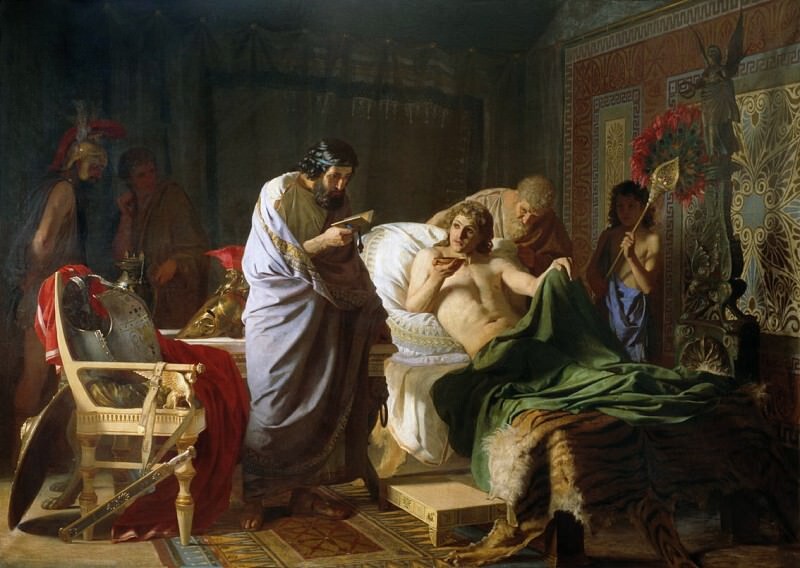 In November 2021, we signed a cooperation agreement with the Art and Culture Development Foundation of the Cabinet of Ministers of Uzbekistan regarding the study of Russian art in the collections of local museums. After all, they have absolutely unknown treasures of the Russian Avant-Garde and 20th century art! In 2023-2025, there will be three joint projects with Uzbekistan - an Alexei Morgunov exhibition; an exhibition titled "The Way to the East"; and a Solomon Nikritin retrospective. As for the latter, we hope that it will be possible for the Museum of Contemporary Art in Thessaloniki (Greece) to participate - they have a rich collection of his works.
For several decades Uzbekistan did not allow works from its collections to be lent for exhibitions. But now it has embarked on a major international promotion of its history, culture and its rich collections. There is a stunning exhibition currently at the Louvre in Paris called "The Splendours of Uzbekistan's Oases"; also, in January, Eike Schmidt, director of the Uffizi Gallery, visited Uzbekistan. And I hope that the visit will lead to some projects involving Russian art being exhibited in Europe with our assistance and advice, albeit not involving works from Russian collections.
Is it all about bringing exhibitions to Russia rather than masterpieces from the Tretyakov Gallery going on tour abroad?
Yes, we are talking about bringing things here and collaborating in the Tretyakov Gallery's exhibition spaces. The issue does not rest on us. It is a question of state policy and continuing the practice of issuing state permits for sending works of art in Russian museum collections abroad to friendly countries. As soon as a decision is taken and the group of countries to which state permits can be issued is determined, we are ready to start working on projects the very next day.
In addition to the countries already mentioned, we also have good contacts with embassies - often at the ambassadors' initiative - of India, Mexico, Brazil, Thailand and China. And there are many points of contact. Take Thailand, for example: We already held a festival of Thai cinema; as you know, we have very solid film programs. We are working on organizing similar festivals with Mexico, India and Brazil.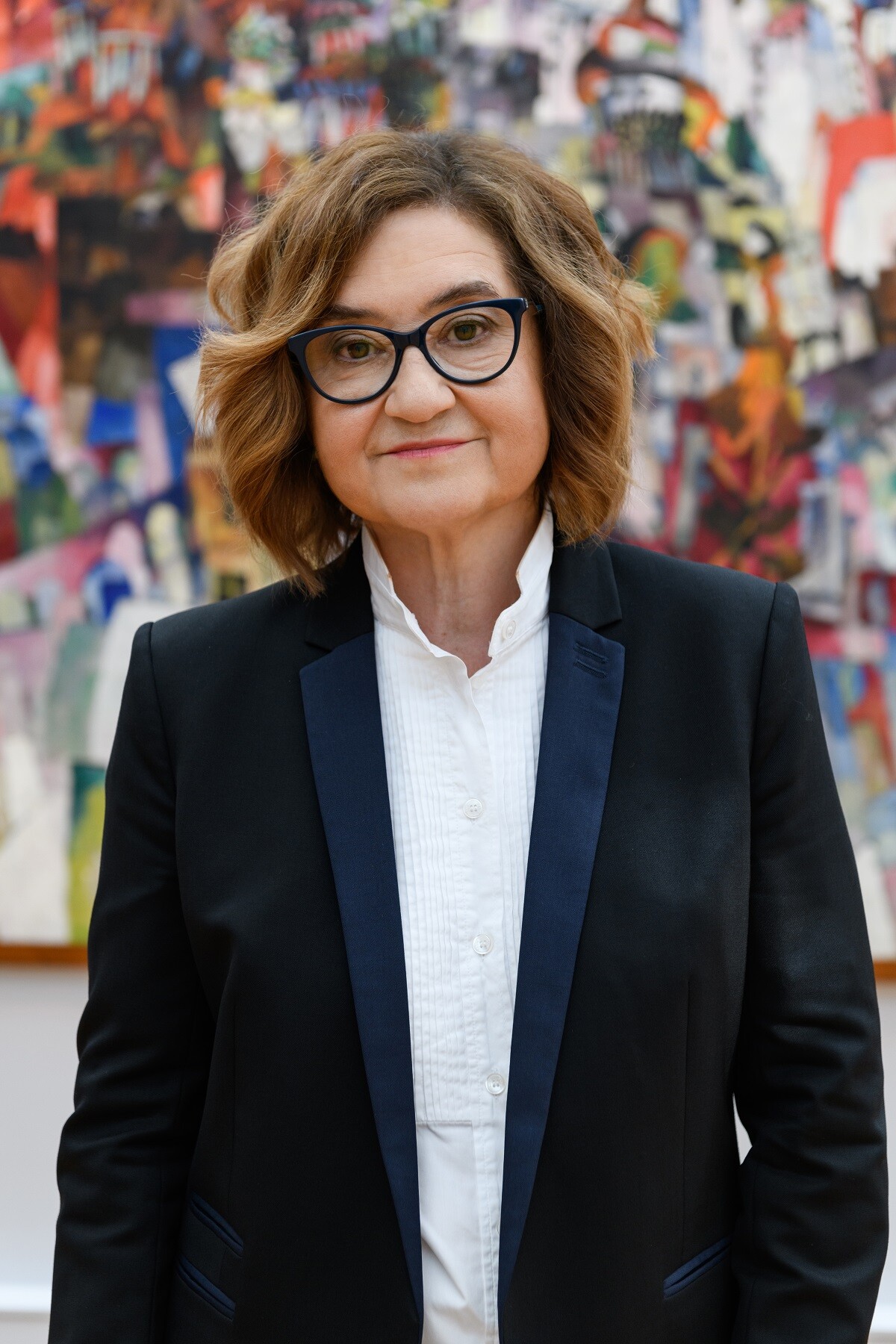 Zelfira Tregulova
Press photo
Now we will develop a program of cooperation with China, especially since we are building a branch of the gallery in Vladivostok. It was intended from the outset as a "port of cultures", a venue for staging exhibitions from our collection, the State Hermitage and other museums that can then be easily transported to countries in South-East Asia.
I remember the Tretyakov Gallery mounting various projects in China before the pandemic…
Yes, and they were remarkably successful! The Peredvizhniki (Wanderers) exhibition at the Shanghai Museum in 2018 ranked first in the international top ten of the best 19th century art exhibitions, as rated by Great Britain's The Art Newspaper. It had 500,000 visitors in the course of two months.
What other memorable exhibitions have been held in China?
There have been a lot. They have all been devoted, in one way or another, to classic 19th century Russian painting and also, in part, figurative painting from the Soviet period. As a rule, in view of the incredibly high transport costs, our Chinese partners organize exhibitions in two or three locations. There have been projects in Shanghai, Beijing and Hangzhou.
I remember that the stand-out hit in all the cities was the "Portrait of little Aidan" by Tair Salakhov - the Chinese positively went crazy over it.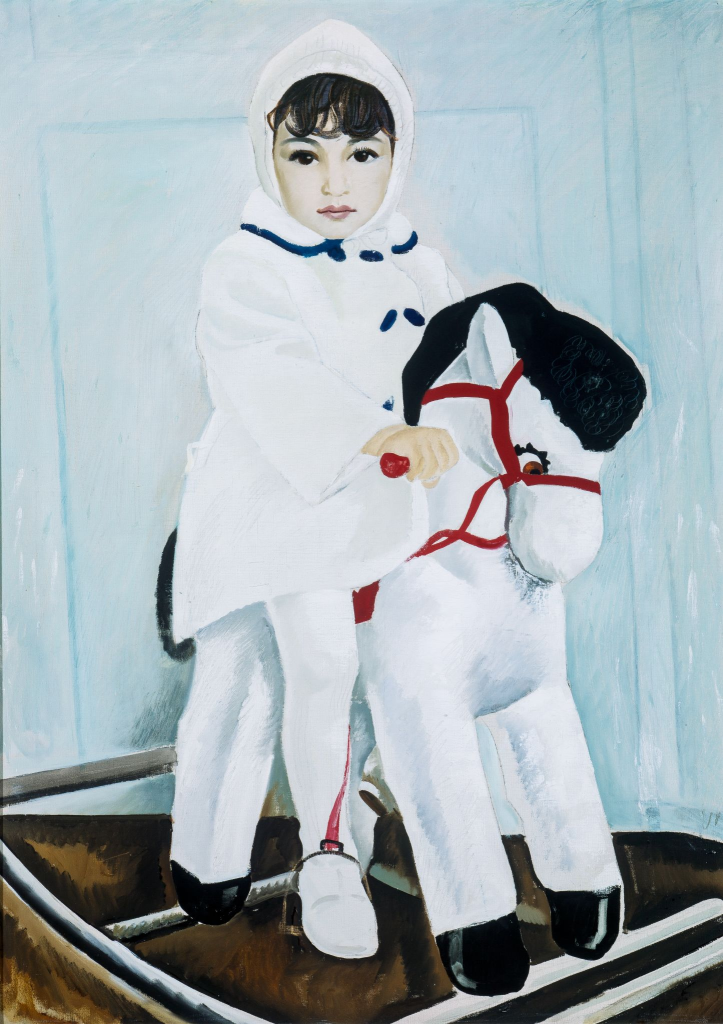 Tair Salakhov. Portrait of little Aidan, 1967
Tretyakov Gallery
Also, the most memorable show was probably another Peredvizhniki exhibition, held at the National Museum in Beijing in 2015. I'll never forget the opening… Sixteen professors of the Beijing Academy of Fine Arts who had studied under Russian teachers were invited. They were all between 85 and 97 years old and it was clear for them that Russian art had provided a route into the world of easel painting, quite different from the world of traditional Chinese painting that had existed until the late 1940s. So, for them, the works of Repin, Levitan, Kramskoy and Savrasov were genuine icons. I remember how they touched the frames at the exhibition opening in a manner that was nearly reverential.
Did they study in the USSR?
Yes. Both here and at home. For instance, the Soviet artist Konstantin Maksimov went to teach in China. And the St. Petersburg Academy of Arts has 200-300 Chinese students enrolled even today.
We are very interested in projects in Hong Kong, for instance, which until a few years ago lacked space for mounting exhibitions of paintings. Now, their Museum of Art has opened after renovation and, most importantly, there is the stunning new M+ Museum. We have been in discussion with its representatives about holding an exhibition of the Russian Avant-Garde.
Is a list of works usually requested by the host country?
Yes, all the projects were implemented at the initiative of the Chinese.
What would you personally like to show in China?
If you take Hong Kong, for instance, it would have to be the Russian Avant-Garde. And we have long been thinking of putting on an Avant-Garde show in China in order to do something more than figurative painting, which is well known and which really is regarded there not just with admiration, but also with veneration.
As for continental China, I'd think along the lines of a more complex approach than the ones that the exhibitions I mentioned earlier were based on. At the same time, I'm quite aware that from China's point of view an exhibition has to present a vivid, visually effective and intelligible narrative. For instance, we have toyed with the idea of mounting an exhibition devoted to Russian fairy tales.
Conversely, what would you like to bring to Moscow from China?
There is, unfortunately, a certain problem here: The Shanghai Museum has an unbelievable collection of ancient Chinese bronzes, but we are, first and foremost, a picture gallery. And ancient Chinese painting is very difficult to display: It has to be shown in special cabinets in which the temperature and humidity control has an almost 10-point difference from ours.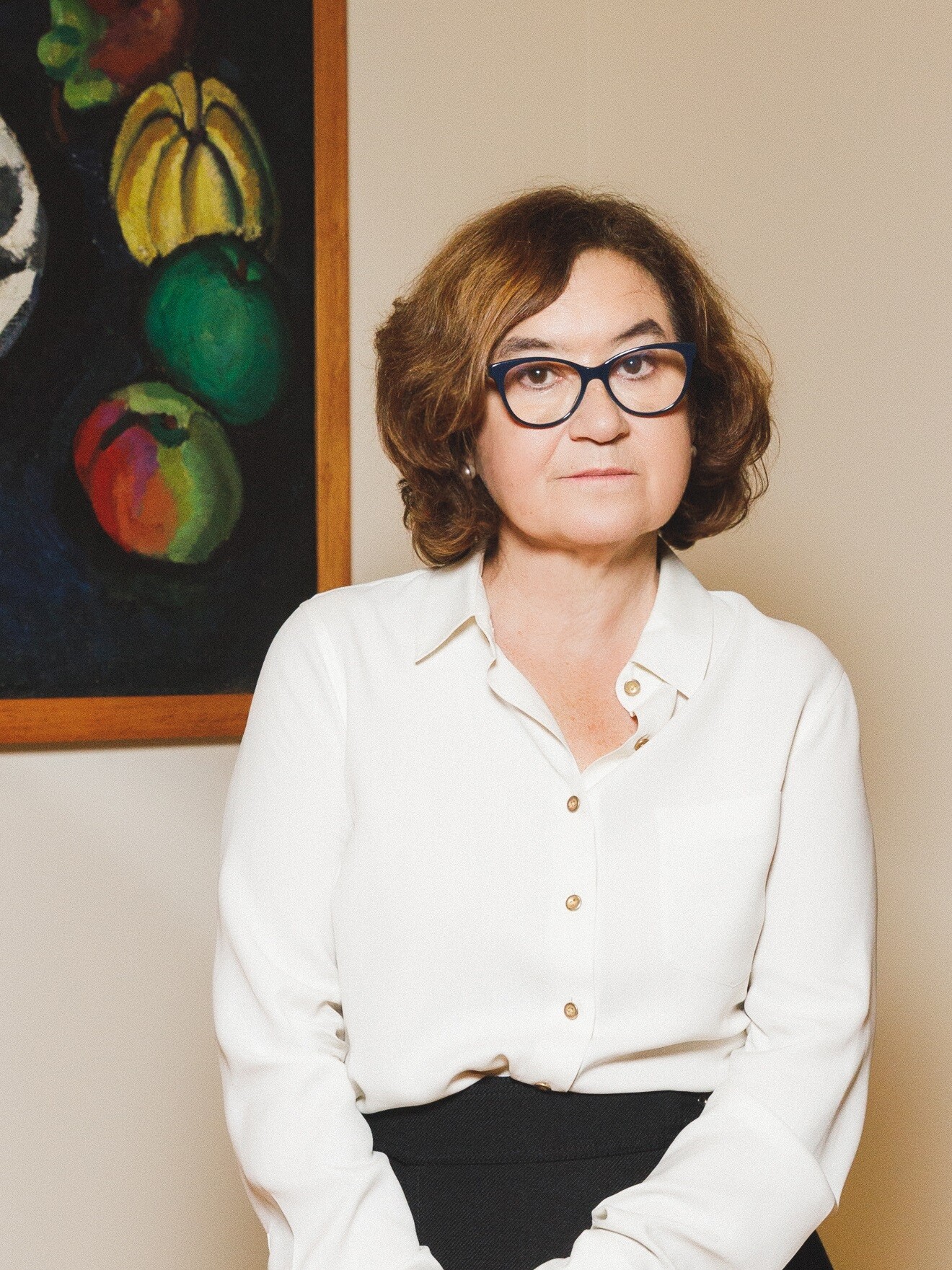 Zelfira Tregulova
Press photo
Still, I'd probably think of a sculpture exhibition, without - if I may be allowed to indulge in some wishful thinking - confining myself to China. In autumn, I was in Bangkok at the invitation of Thailand's ambassador to Russia, and was dumbfounded by the collection of Buddhist sculptures in their National Museum. I walked around for three and a half hours with the curator and snapped a couple of hundred images on my phone. And if you're asking me what I'd like to bring to Moscow most of all, that would be it!
The Tretyakov Gallery has had up to now much closer ties with European museums. What is the current state of relations?
As regards official relations, as you will know, they do not exist. But informal ones survive, of course. It was incredibly nice, for instance, to get a very warm greeting for Christmas from the director of the Vatican Museums, Barbara Jatta. She is the great-granddaughter of Countess Olsufyeva; so she understands the significance of January 6.
In the wake of the suspension of cooperation, what have Russian museum-goers missed out on in the past year, and what have European exhibition-goers been unable to see?
In April 2022 we were supposed to open a stunning retrospective of the Finnish artist Akseli Gallen-Kallela in the Engineering Wing. It had been three years in preparation. What we regret most of all is the exhibition "Russian Thread. Art and Fashion", which we had been preparing together with the Victoria and Albert Museum for the last six years. It was to be curated by Geoffrey Marsh who, among other things, put on the much talked-about hit show "David Bowie Is" at the same London museum.
The most outstanding project abroad that we were forced to cancel was an exhibition of 20th century Russian art - containing amazing works - at the new Munch Museum in Oslo.
Among the things that we're going to be able to reformat in the present situation is the "Ost-West" exhibition that we were supposed to display in cooperation with Berlin's Neue Nationalgalerie and the Dresden State Art Collections. Its subject was Soviet and Western European proletarian art. Now, colleagues have managed to find in the storerooms of Russian museums a vast number of works by European, and not just European artists, whose work falls into the category of proletarian art. These are quite unknown and unpublished artists, all traces of whom were lost a very long time ago. Now this project seems to be even larger in scope and complexity than what we had originally planned when we were going to draw on German museum collections.
Like other museums, the Tretyakov Gallery had already started to make a closer study of its own collections and storerooms during the pandemic. Did you find anything sensational and do you plan to display it?
In the recent past, we have installed an ideal inventory management system and our own museum information system, or MIS, created by our developers. So it's hardly possible to discover anything new after having published 27 volumes of collected academic works.
The pandemic and the goal to create a virtual information resource undoubtedly made us focus closely on our collections.
We started work on the "My Tretyakovka" project in 2019. The Tretyakov Gallery's enormous research team kept the work afloat during those five months of the pandemic. Its task was not just to give access to the masterpieces that everyone knew, but also to show unknown aspects of the collection. For instance: photography, theatrical art, and archival material. And the site really did allow discoveries to be made.
We drew on it to set up the "My Tretyakovka" exhibition project and in the spring we plan to open the second part. These two displays, based on our own collection, really have featured a vast number of things that no one has seen until now.
They are: "Diaghilev. Dress Rehearsal" with 13 costumes from Diaghilev ballet productions that entered the Tretyakov Gallery collection during the pandemic; and "Alexey Shchusev. Architect, Artist, Director", in which we have, for the first time, presented material of unbelievably high artistic quality that we acquired in the last nine years with funds from benefactors.
It represents a significant part of Shchusev's oeuvre, connected with his work on the Kazansky Railway Station and Marfo-Mariinsky Convent, and also the project design for the new building of the Tretyakov Gallery, of which he was director from 1926 to 1928. The exhibition starts with a stupendous portrait of Shchusev painted by Boris Kustodiev in 1917, at the time when he was working on Kazansky Station, and that was also acquired with funds donated by a benefactor.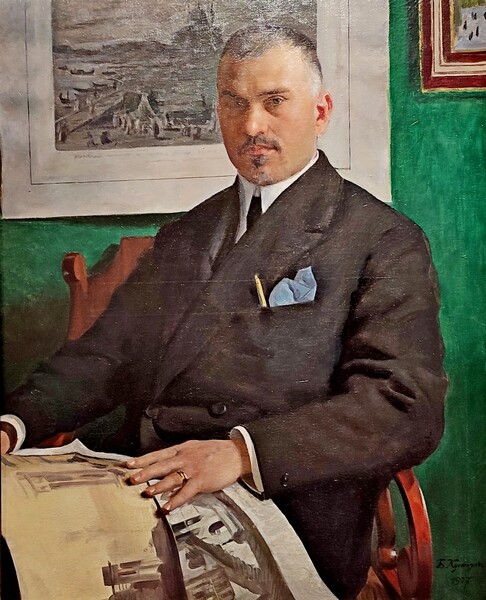 Boris Kustodiev. Alexey Shchusev, 1917
Tretyakov Gallery
Reports are circulating on Telegram channels that a number of collectors are actively proposing to museums the acquisition of works from their collections. Have you had offers of this sort?
There haven't been any. To be honest, if there had been such offers I wouldn't be sitting here with you now; I'd be rushing around from one potential benefactor to another to try and secure the funds.
Given today's realities and the refusal of many artists to get involved in projects at state museums, how do you plan to engage with contemporary art?
Of course we must take this reality into account. For instance, in the summer we were opening the exhibition "Thing. Space. Man", made up of works in our collection, and my colleagues contacted all the living artists or the artists' estates in order to avoid any surprises. This is today's reality and it would be foolish to pretend this wasn't the case.
As far as events on Krymsky Val are concerned, we shall continue to put on exhibitions of living contemporary artists. But we now very much want to convert the West Wing exhibition space, where we carried out a very major upgrade of the climate control system a year ago, into a venue where shows with unique exhibits can be displayed.
The exhibition, "The Grand Duchy. Treasures from the Land of Vladimir-Suzdal", comprising major masterpieces from the Vladimir-Suzdal Museum-Reserve, opened at the New Tretyakov Gallery on January 24.
In the same exhibition area we plan to mount a Viktor Popkov retrospective in 2024. And for the summer we plan a contemporary art exhibition, which is still being discussed.
Dear readers,
Our website and social media accounts are under threat of being restricted or banned, due to the current circumstances. So, to keep up with our latest content, simply do the following:
Subscribe to our Telegram channel
Subscribe to our weekly email newsletter
Enable push notifications on our website
Install a VPN service on your computer and/or phone to have access to our website, even if it is blocked in your country
If using any of Russia Beyond's content, partly or in full, always provide an active hyperlink to the original material.