Sometime around the end of November, Moscow turns into a snow-covered festive paradise practically overnight. It's tempting to stay indoors with a blanket, but these seasonal activities are sure to get you out of the house.
1. Get your skates on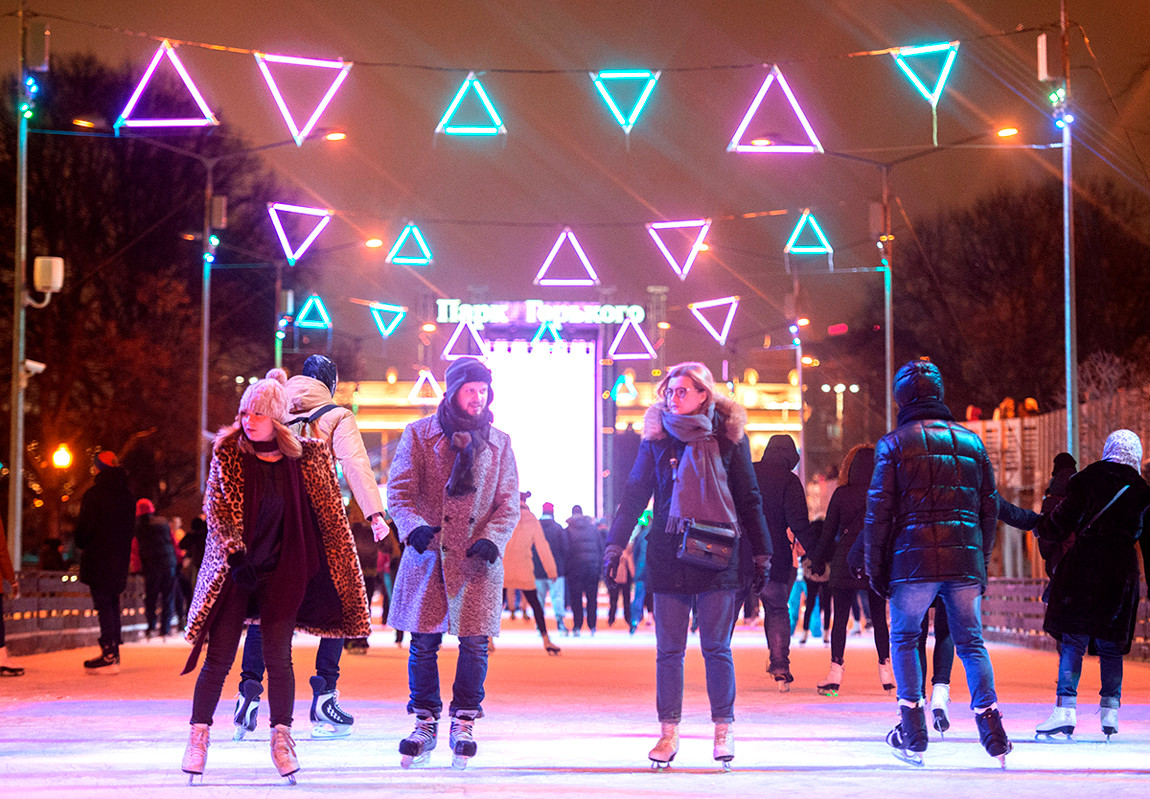 Young or old, sporty or couch potato, it doesn't matter – ice skating is THE quintessential winter activity in which pretty much everyone Muscovite partakes. For that reason, Russians tend to be quite good at skating, but don't let that put you off if you're a beginner. Public ice skating is more about embracing the crisp winter mornings here than hardcore sporting endeavor, so expect high spirits and friendly atmospheres.
What's more, there are a staggering 45 year-round skating rinks to choose from in Moscow. Gorky Park's rink is a must-see that allows for pleasant strolling, coffee drinking, and art viewing afterwards. The VDNH rink is also worth checking out for the park that surrounds it, offering majestic light shows, fountains, and Soviet relics. For a more open-plan skating arena, head to Sokolniki Park, where you'll find a whopping 5,400 square meter rink.
2. Sweat out the winter blues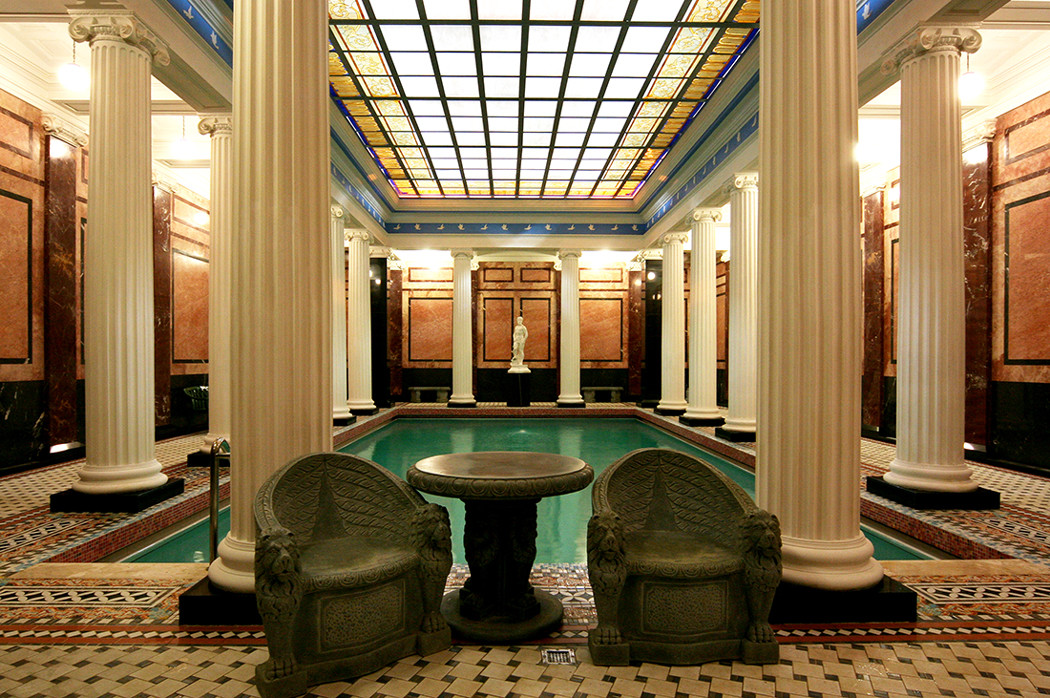 Sandunovsky baths
German Rovinskiy/Global Look Press
We challenge you to find a more relaxing atmosphere than a Russian banya. You simply won't – this tradition will warm up your body and your soul. Sure, being practically boiled in a firewood sauna and then hit with a birch tree while half-drunk might not be everyone's idea of fun, but trust us, they're missing out on this unique detox.
Check out the Sanduny bathhouse for the most jaw-dropping Russian relaxation experience imaginable, characterized by palatial columns and mosaics, as well as stylish cold water pools for you to dive into after your beat-down. Happy steaming!
3. Light up your life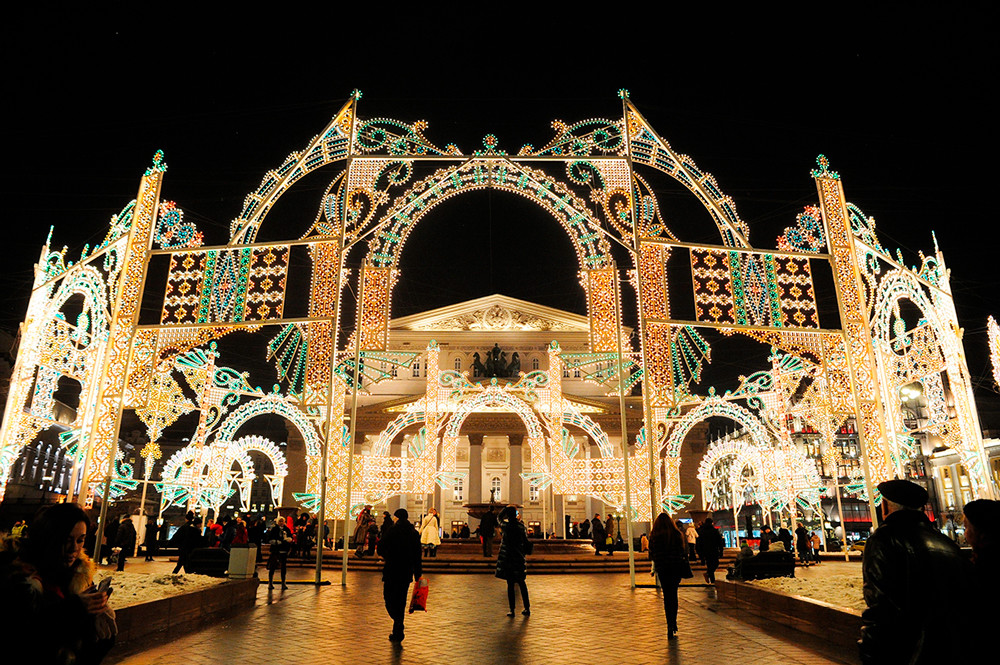 Teatralnaya Square
Andrey Lubimov/Moscow Agency
Moscow city center's mesmerizing light display is not only the pride of the city, but of half of Russia too, who travel to the capital specifically for the luminous spectacle. In the lead up to New Year, the areas around Red Square, Teatralnaya Square, Nikolskaya Street, Pushkin Square, and Tverskoy Boulevard become a neon ocean.
The lights are a significant annual investment for the Moscow council, not least because they tend to replace the lights with new ones year on year, but it's usually deemed worth it by admiring onlookers and tourists. If this display doesn't get you in the festive spirit, nothing will.
4. Shout your lungs out at an ice hockey match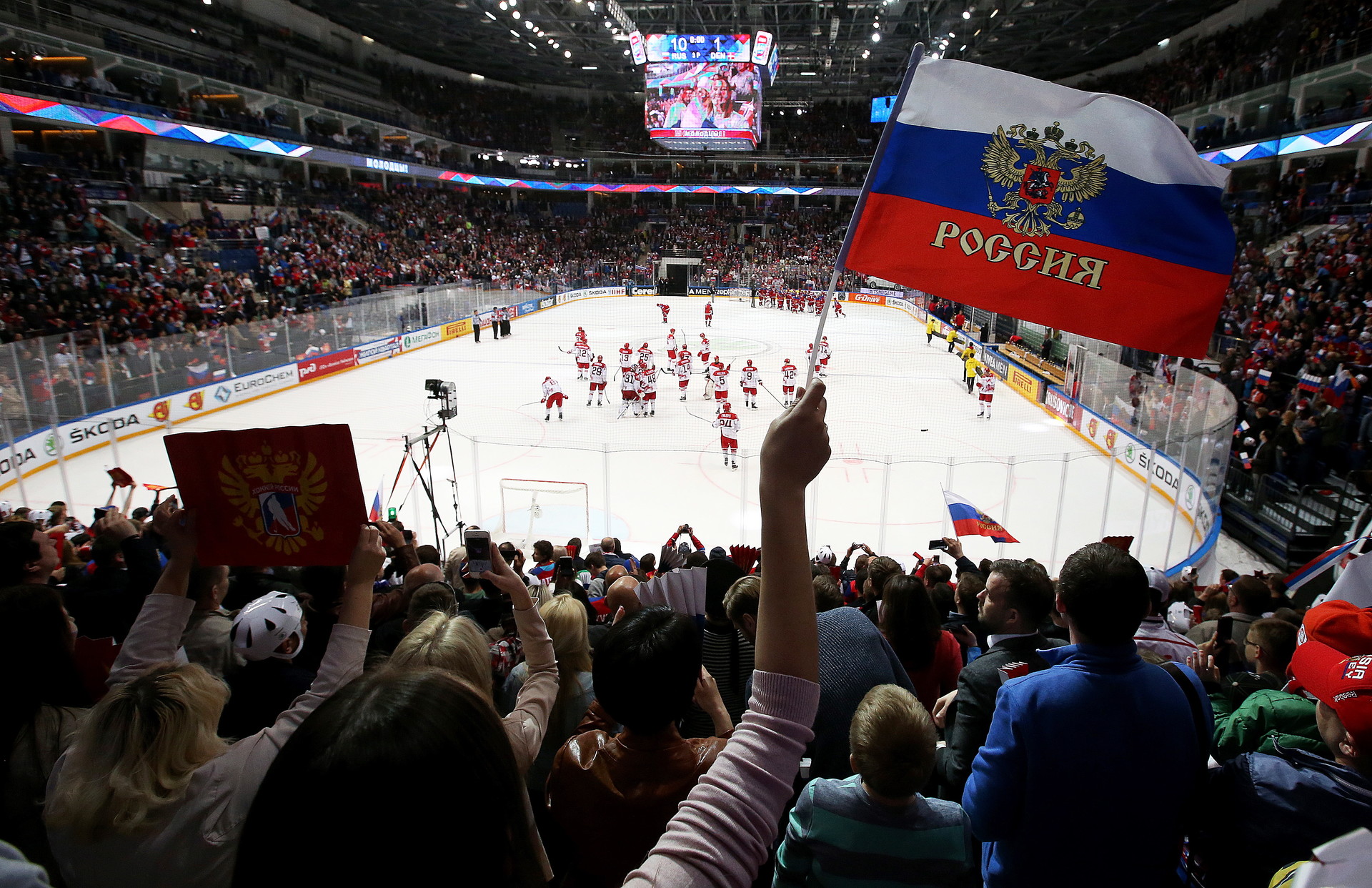 Sergei Fadeichev/TASS
If there's one sport Russians are particularly passionate about, it's ice hockey. Go and experience the fierce athleticism, frequent on-rink fights, and rowdy crowds for yourself, and you'll see what all the fuss is about. In contrast to Russian football matches, where there's often little more than atmospheric novelty to be had, the country can take pride in having world-class hockey players, whose quality will be immediately obvious.
The best place for a match is the slick 12,100-seater VTB Ice Palace, home to CSKA's ice hockey outfit.
5. Step back in time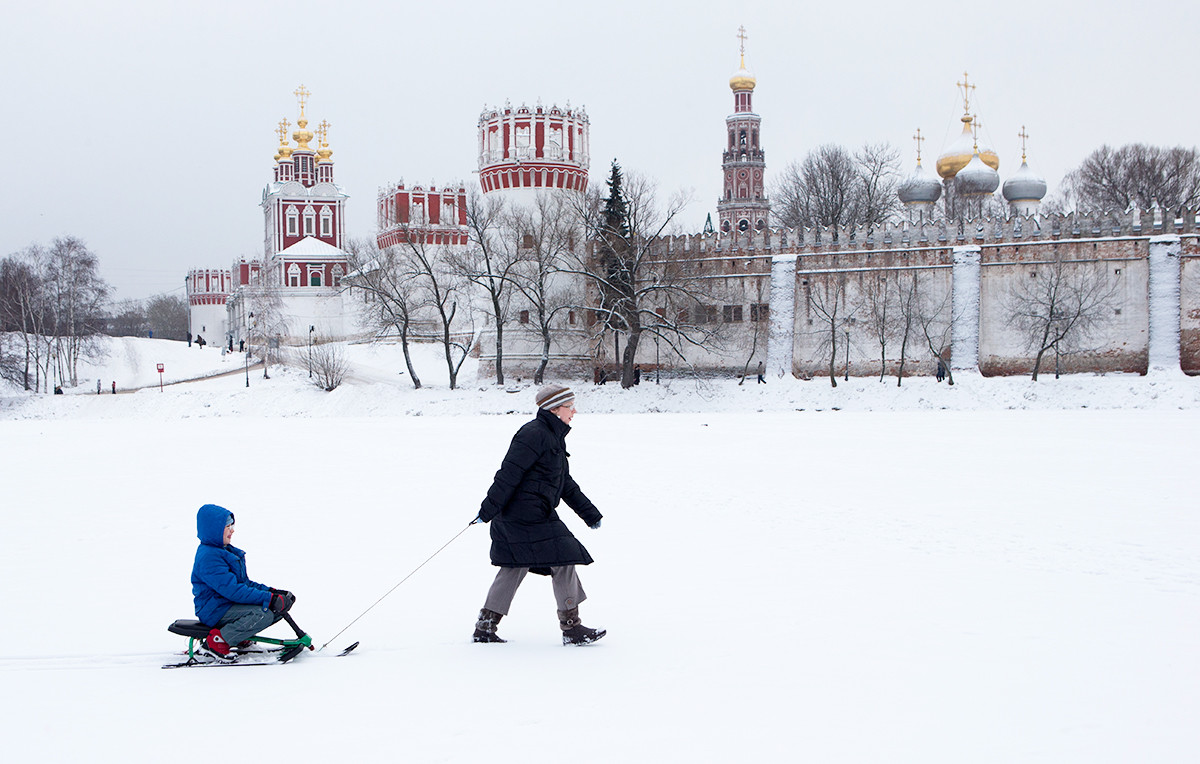 Woman pulls a sled with a child on frozen pond in Moscow, Russia
Misha Japaridze/AP Photo
Fancy a glimpse of the Orthodox Christmas atmosphere as it was in the Russian Empire? Look no further than Novodevichy Convent, a picturesque, snow-covered religious haven with a history stretching back five centuries. Initially used as a fortress for noblewomen, this stunning riverside ensemble is now a functioning monastery and peaceful cloister that boasts four stunning cathedrals, Kremlin-like walls, and a spectacular icon collection. Holy, placid, and serene, the convent is a uniquely antiquate enclave that's night and day from the bustling modernity that surrounds it.
6. Wallow in the snow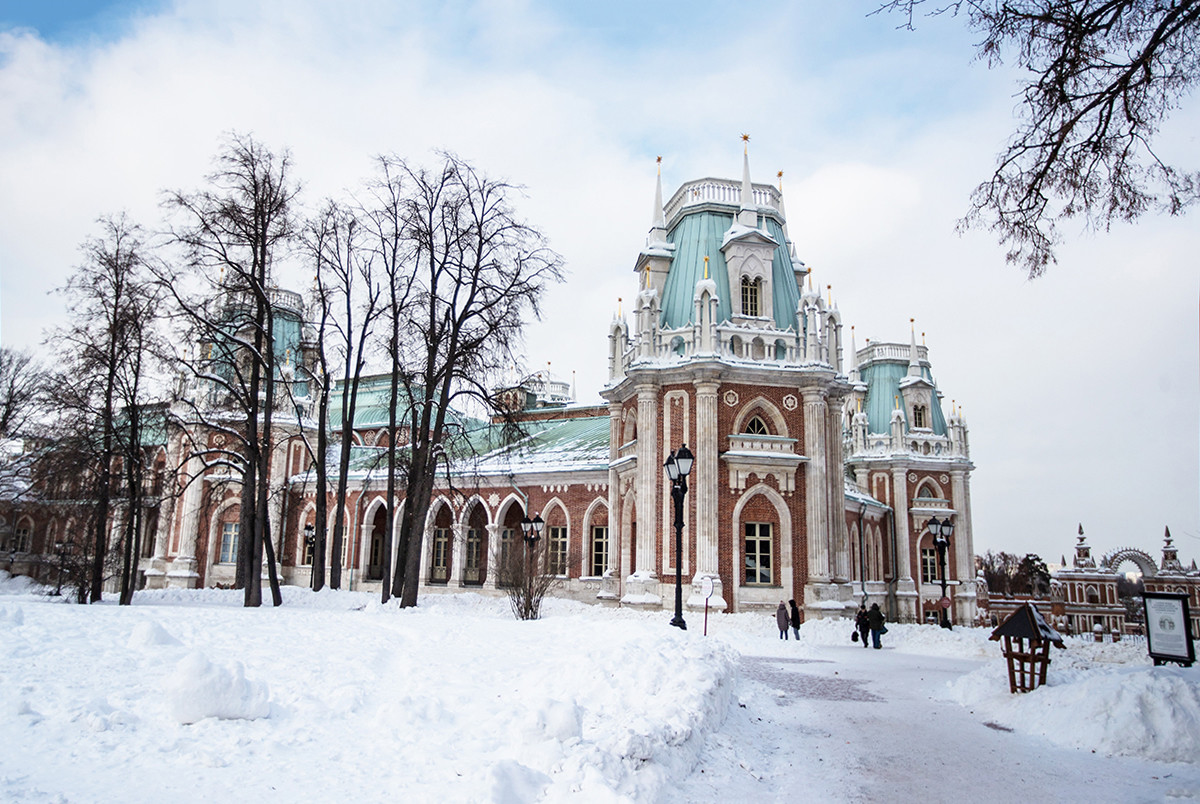 A view of a rebuilt 18th century palace in Moscow's Tsaritsyno Park.
Stanislav Krasilnikov/TASS
Sometimes, you don't need anything particularly ambulative to feel at home in a city. In fact, nothing embodies Moscow's winter wonderland better than a mere stroll in one of its stately parks, sure to be piled high with endless snow dunes throughout the winter.
For a pleasant outing beloved by Muscovites and tourists alike, check out the grandiose Tsaritsyno Park, where nature peacefully co-exists alongside tsarist palatial pomp. The more sizeable Kolomenskoye Park is also worth checking out for a longer excursion that packs in medieval wooden architecture, never-ending rows of trees, and a postcard-ready river view.
However, if you want to really get off the beaten track and experience the winter pristine snow, head further outside the city limits to one of Moscow's forests – Izmailovsky Park, Timiryazevsky Park, or Elk Island National Park, for example (all accessible by metro).
7. Get festive at the city's many Christmas markets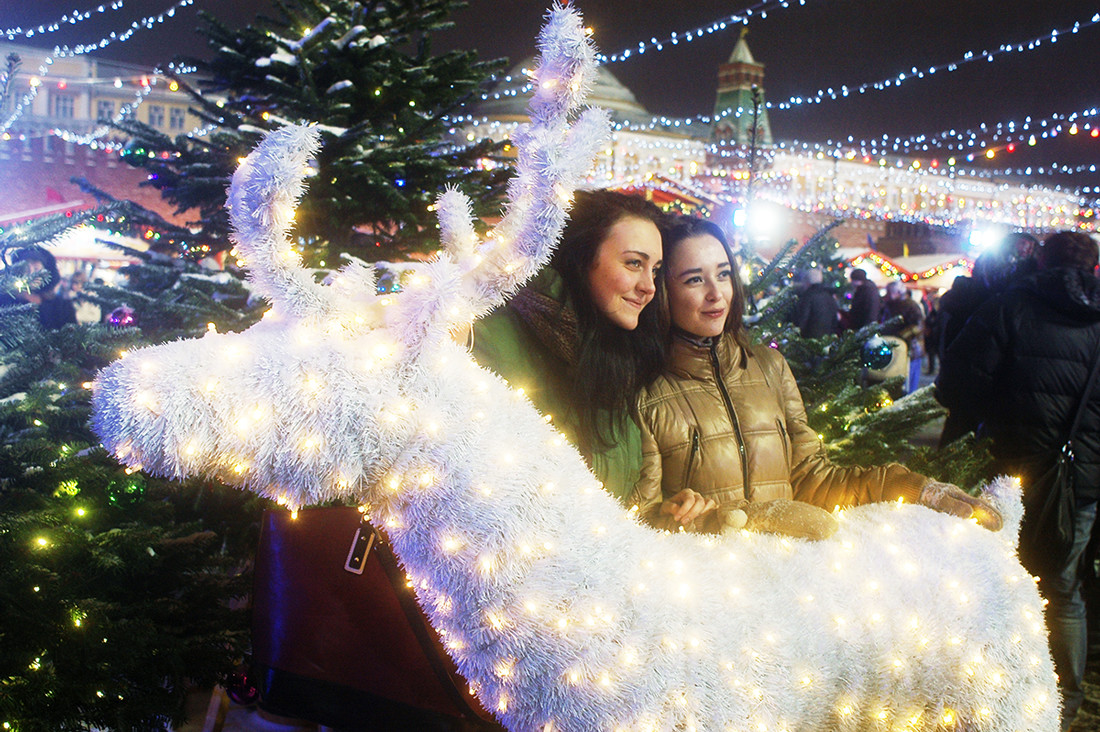 Boris Kavashkin/TASS
Sip on a mulled wine, soak up the bright lights, haggle over a matryoshka doll with Putin's face on it. Moscow's Christmas markets are an absolutely essential tourist experience, with the most popular fair set up right on the Kremlin's doorsteps on Red Square. Indeed, those quaint stalls in the heart of the city take some beating against the backdrop of St. Basil's Cathedral and the illuminated GUM shopping center. There are some other cool festive spots throughout the city, though – Gorky Park, for one, will be decked out in lights and international food stalls, while the Izmailovo Kremlin offers an unmissable experience in the world of kitsch souvenir shopping from vodka to pottery, to (sort of) authentic samovars.
If using any of Russia Beyond's content, partly or in full, always provide an active hyperlink to the original material.