How to get a Russian visa?
You may be lucky to come from a country that has a visa-free travel agreement with Russia, especially if you're from Latin America. To find out, check the website of the Russian embassy or consulate in your home country.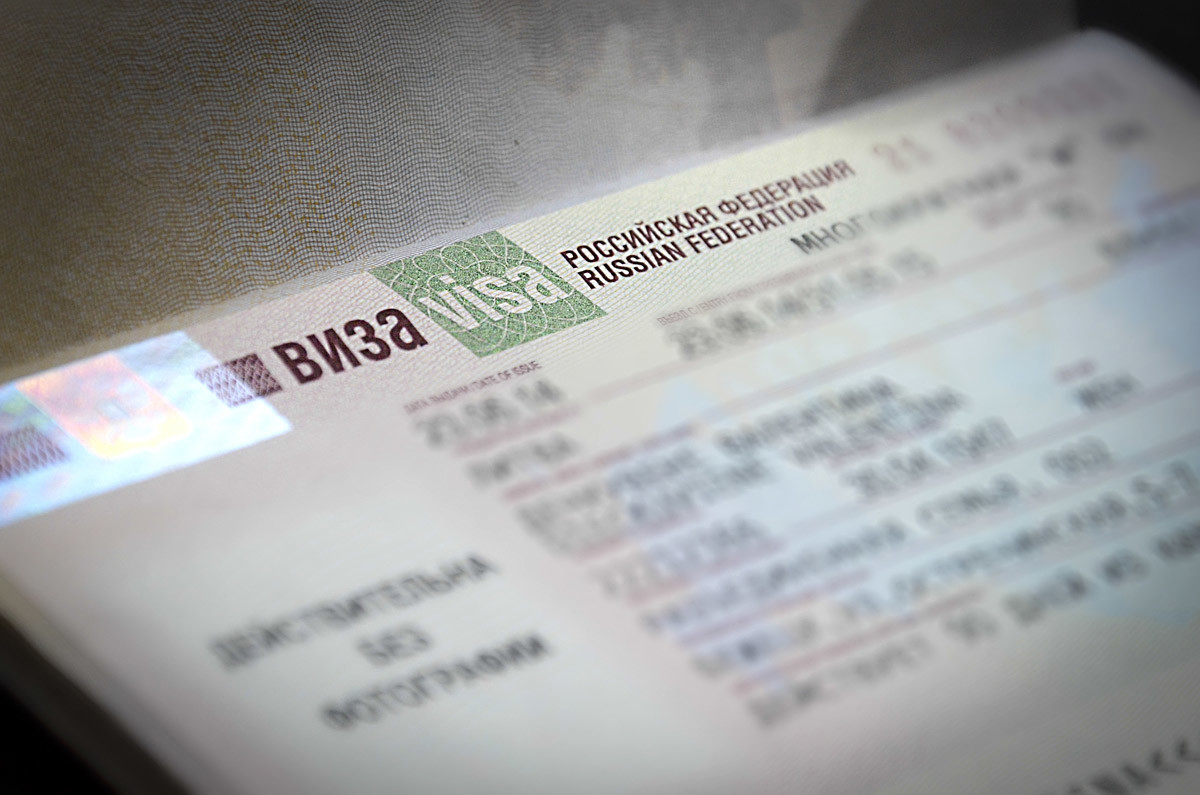 The main dilemma is how to get a tourist voucher and a confirmation of accommodation; both are obligatory. Be careful, they're issued only by hotels and hostels that are accredited by the Federal Migration Service and the Russian Foreign Ministry. Here's everything you need to know about getting a Russian visa.
Where to stay?
Searching for accommodation in Russia differs little than in any other European country. Booking.com, Airbnb and CouchSurfing all operate here. While you should be careful with the choice of the city district, anywhere downtown is usually a winning option. If you're on a tight budget and find a hostel that is very cheap, be careful: most likely something is not right, and the conditions could be much worse than you can imagine.
How to pay?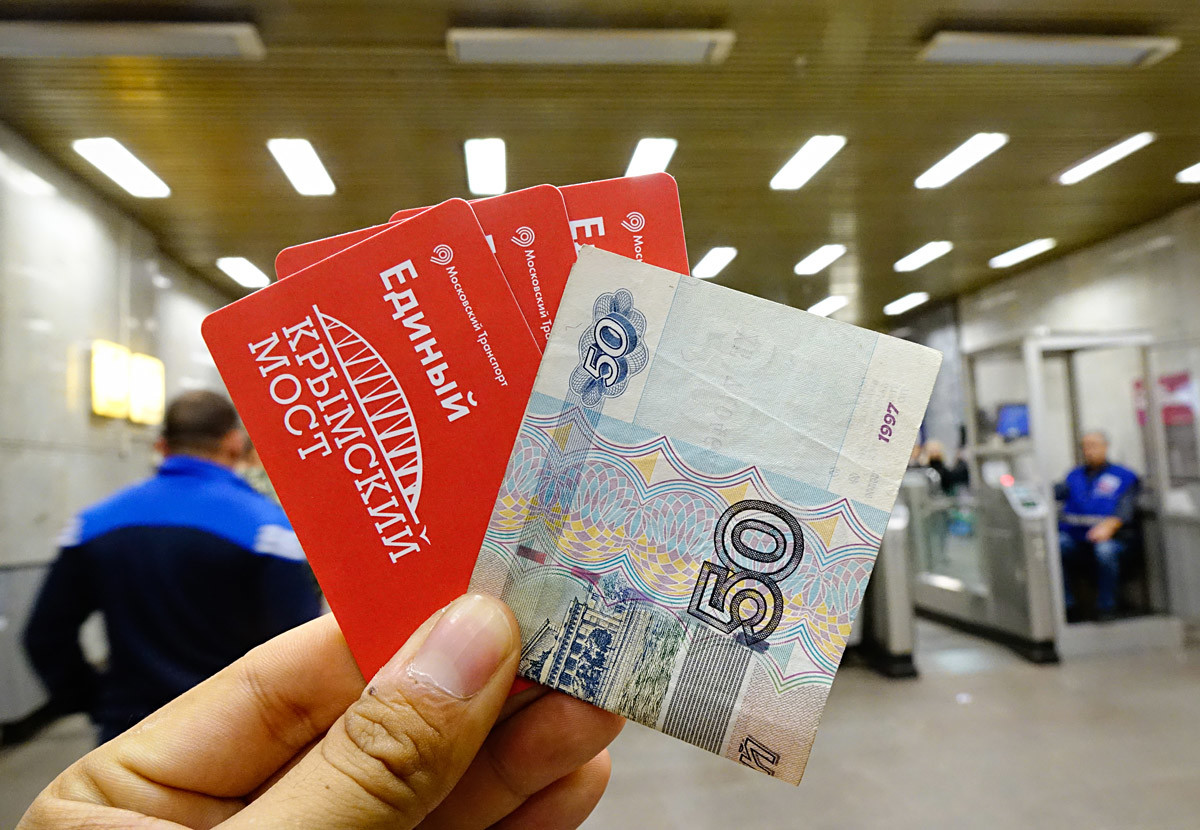 Legion Media
While Visa and MasterCard are widespread across Russia, there are still places where cards are not accepted. Deep in the Russian provinces, you can rely only on cash - especially to pay for public transport. That said, don't carry too much cash, and don't flash it.
How to communicate with the locals?
This is the most difficult part. An overwhelming majority of Russians do not speak English. Things are slightly better in major cities such as Moscow and St. Petersburg. But do not rely on chance - it's better to learn / write down a selection of key phrases. Download a couple of free apps for learning basic Russian, such as Duolingo or Memrise. As a last resort, use Google Translate to ask how to get to the subway or where the nearest bar is.
Even if a Russian does not understand you, most likely they will try to communicate with you through gestures. Or they'll continue speaking in Russian but three times louder. Don't worry: they're not angry with you and not yelling at you. They just believe that this will help you to better understand them.
If a contact has been established, here is additional useful information:
– What to reply to the question "How are you/ Как дела?"
– Topics you should not bring up in front of Russians
– How to drink vodka with Russians (and not get drunk)
Is it safe for a woman to travel solo in Russia?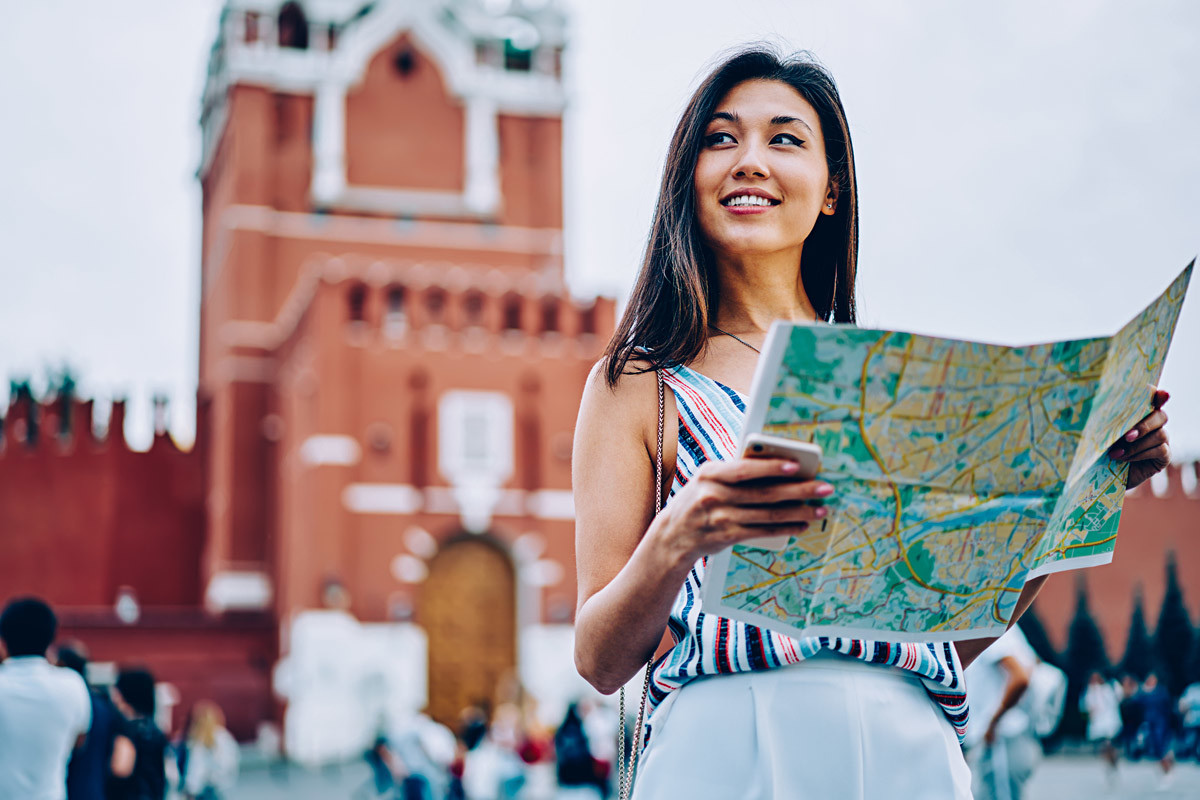 Legion Media
On the whole, Russia is safe. Just don't wander around places that are not even safe for strong guys. Use common sense and follow the basic rules: Do not walk alone at night along empty streets on the city outskirts; do not put your wallet and phone in your back pocket, and do not leave your bags unattended. There are pickpockets and robbers operating here, just like in Rome, Paris and Barcelona.
– Here is a guide to the main swindles in Russia (just in case).
It's highly unlikely but it's possible that you might be stopped by police for a document check. We strongly recommend that you always have at least a copy of your passport and visa with you. Here's what to do if you're stopped by the police.
Russia now has a "tourist police" brigade that can and should be contacted if you need help. They speak foreign languages - at the very least, English - and can be of help. Among other things, they can give you directions.
What clothes should I pack? Is it always cold?
The air temperature depends on what time of year and where you're going. We can confidently say one thing: Central Russia (including Moscow and St. Petersburg) is not as cold as you might think. In winter, the temperature is often the same as in Eastern Europe. Summer is usually hot almost everywhere in Russia, and in some southern regions temperatures reach +45° Celsius.
There's no ban in Russia on wearing the hijab/niqab, but the overwhelming majority of Russians are Orthodox Christians, so Muslim clothing tends to attract attention, including from the police, with the exception of Muslim regions like Chechnya, Dagestan, Kabardino-Balkaria.
If you plan to visit monasteries and churches, then have a scarf ready to cover your hair and shoulders. This is a general rule, and here are some more tips.
How not to get lost?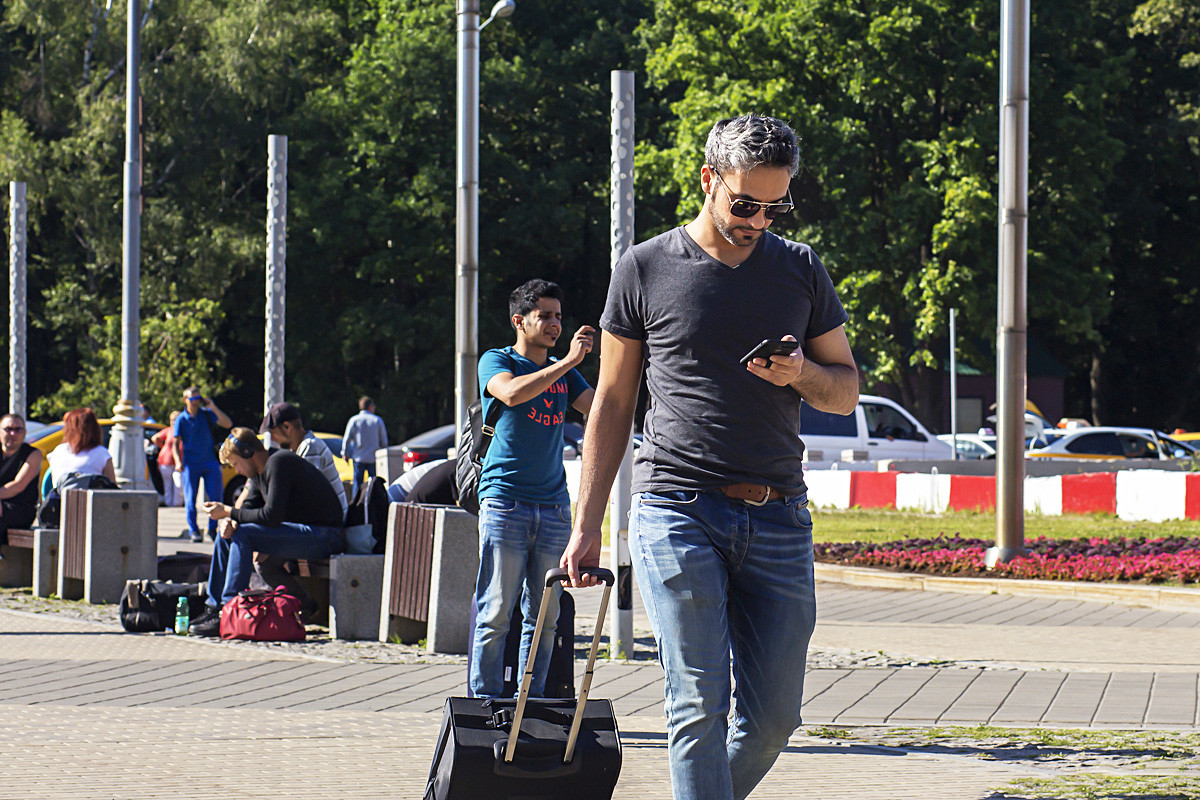 Legion Media
– Yandex.Maps offers detailed maps of Russian cities, highlighting places to eat, go shopping, the nearest subway station, and etc. It can be used in an offline mode and supports Russian, English, Ukrainian and Turkish languages.
– 2Gis is a similar service (available in Russian, English, Italian, Czech and Spanish).
You can also check out our guide on how to buy a Russian SIM card, and what to do if your flight has been canceled or delayed.
Can I rent a car?
Yes, Russia has car-sharing services and car rental offices. All you need is a driver's license (read more about what license you need for driving in Russia), a passport and a credit card. Our guide covers some of the more subtle details and below are useful links:
Sixt, Europcar, Avis, Rentalcars, Delimobil, BelkaCar, Yandex. Carsharing
Whataboutpublictransport?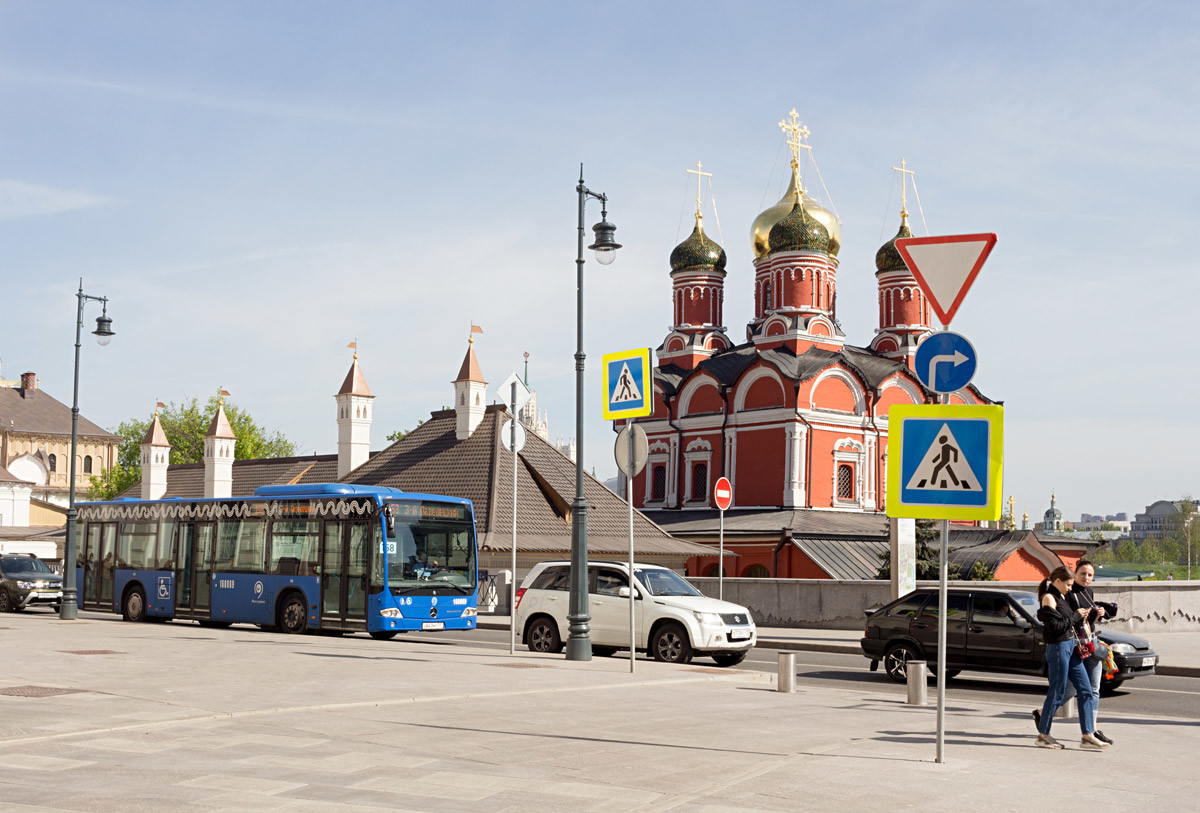 Legion Media
The vast majority of Russian cities have buses, trams, and marshrutka mini-buses (fixed-route taxis).
The Yandex.Transport app allows you to monitor public transport arrival and departure in real time.
As for taxis, some cities have Uber, Yandex Taxi, Gett, and City Mobil apps (they all support English). In other cases, you'll just need to hail a yellow taxi by putting up your thumb (with these taxis, rates are negotiable).
How much money do I need?
Overall, Russia is not an expensive country, but air travel will probably be your biggest expense because long-distance travel is simply not cheap. For example, a plane ticket from Moscow to Irkutsk (near Lake Baikal) starts at 25,000 rubles ($430) in low season. Of course, you can travel by train or car, but each of these options has its pros and cons.
The average bill in a Moscow restaurant is about 1,600 rubles ($25), and in St. Petersburg it's about 1,100 rubles ($17.5). In all other cities, it's even lower.
Admission to the most important Russian museums is cheaper than in France, Italy and the U.S. Also, you can always travel around Russia on a tight budget. Here are some of the most useful lifehacks.
If using any of Russia Beyond's content, partly or in full, always provide an active hyperlink to the original material.