#10yearschallenge in Russia (PHOTOS)
As part of the viral challenge, we've compared snaps from 2009 and 2019 to show you how much Russia has transformed over the last decade.
1. Looks like a big dump right in front of the Kremlin. In fact, it's the construction site of Zaryadye Park, which is now up and running - you can even walk on a "floating" bridge on the Moscow River.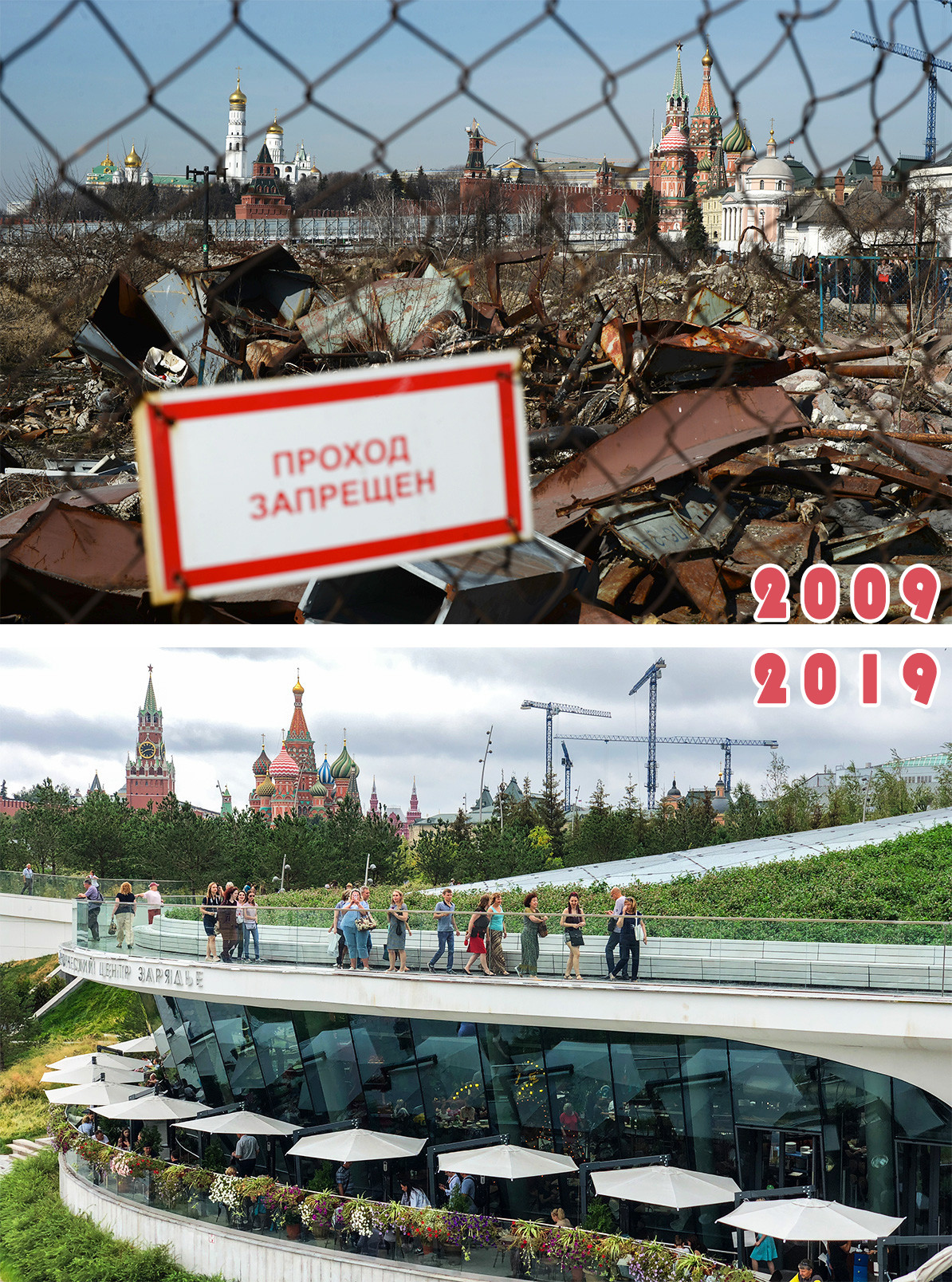 2. Now let's turn to other regions. The Roza Khutor ski resort in Sochi before the 2014 Winter Olympics, and after.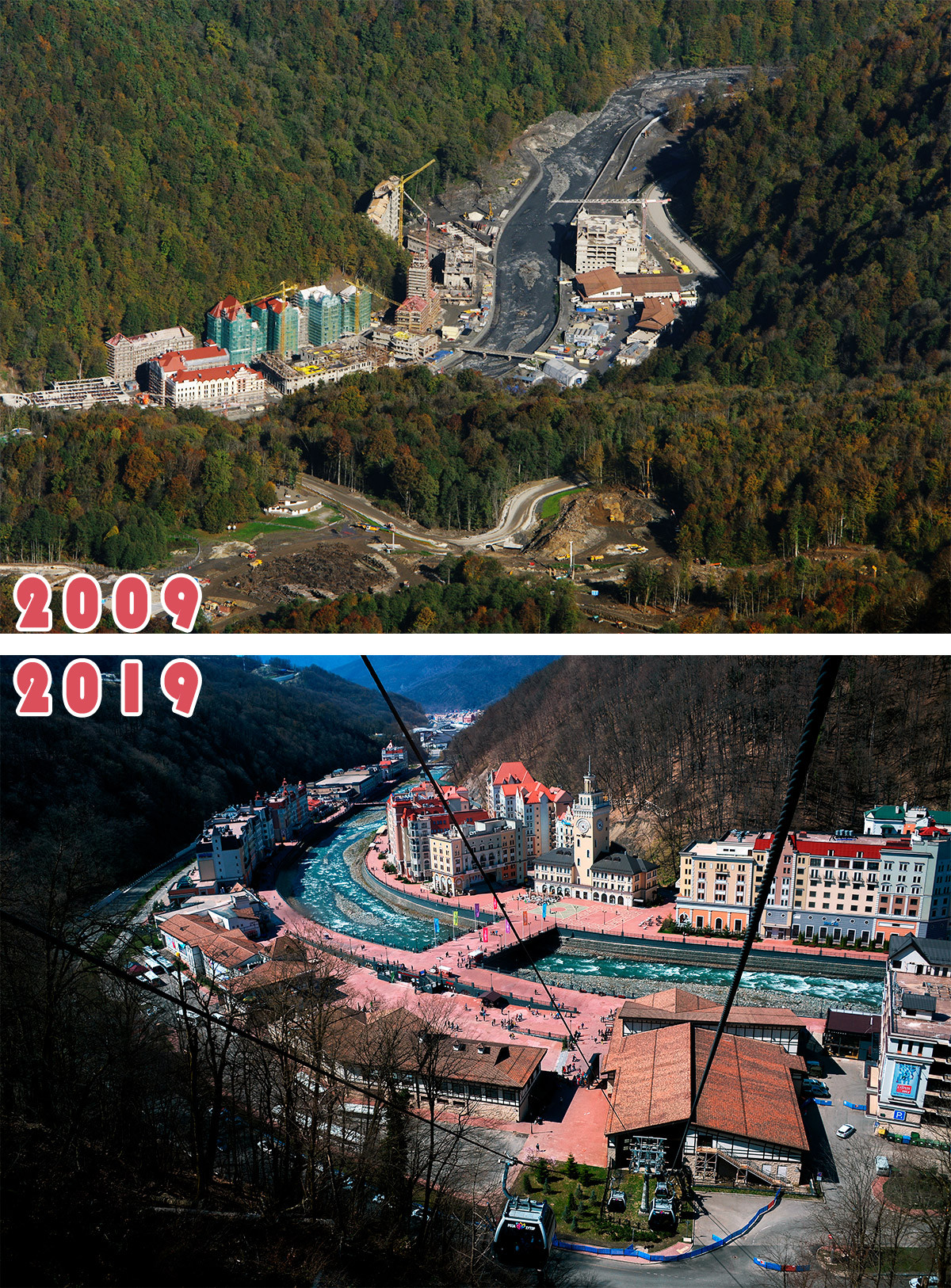 Mihail Mokrushin/Sputnik, Vladimir Sergeev/Sputnik
3. Throughout the last decade, Moscow authorities have been fighting with illegal shops pitched up close to subway stations. And it looks like the powers that be have won. This is Chistye Prudy metro station in 2009, and now.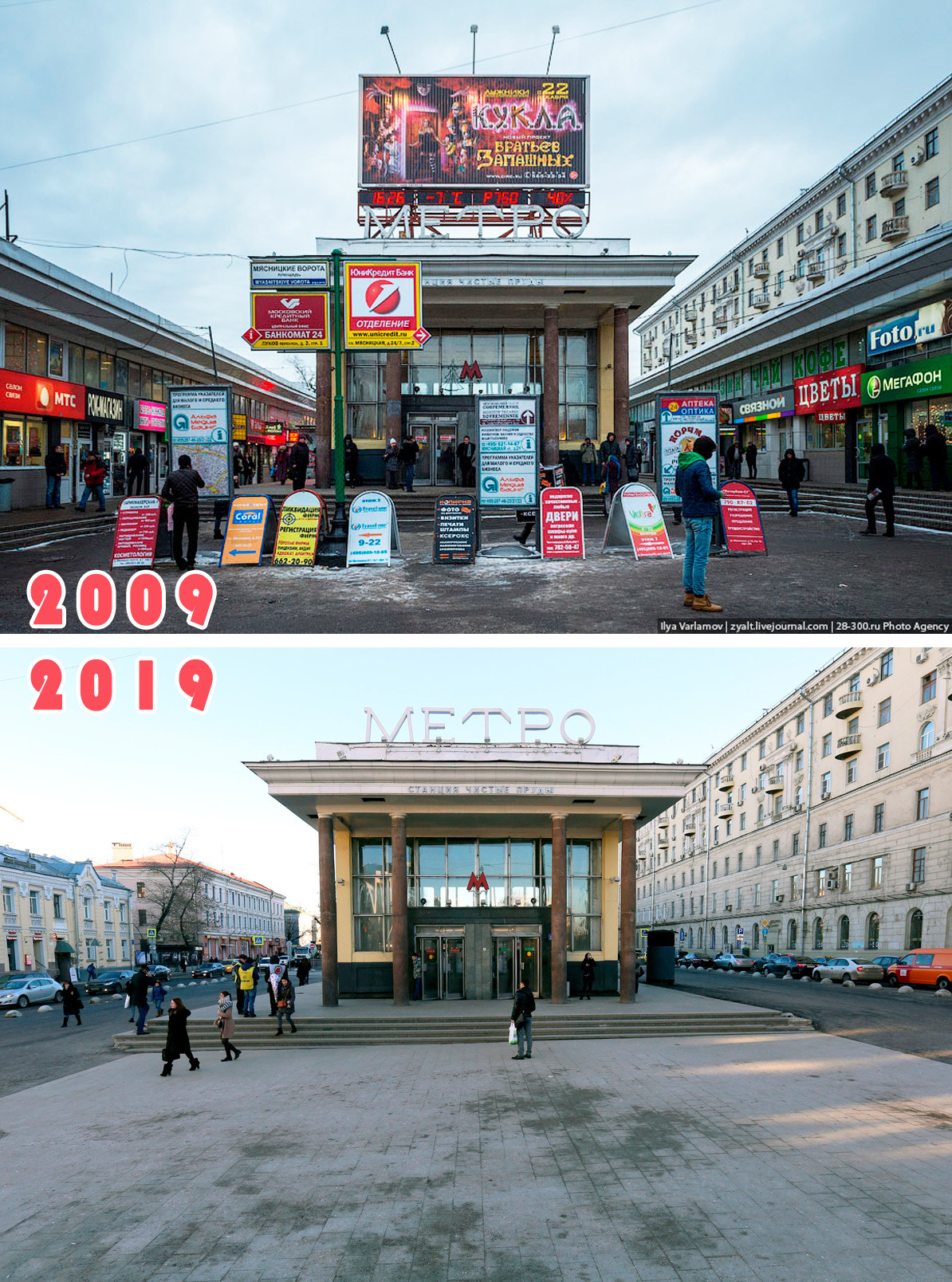 4. The FIFA World Cup also left its mark in many Russian cities, like this shiny new stadium in Nizhny Novgorod.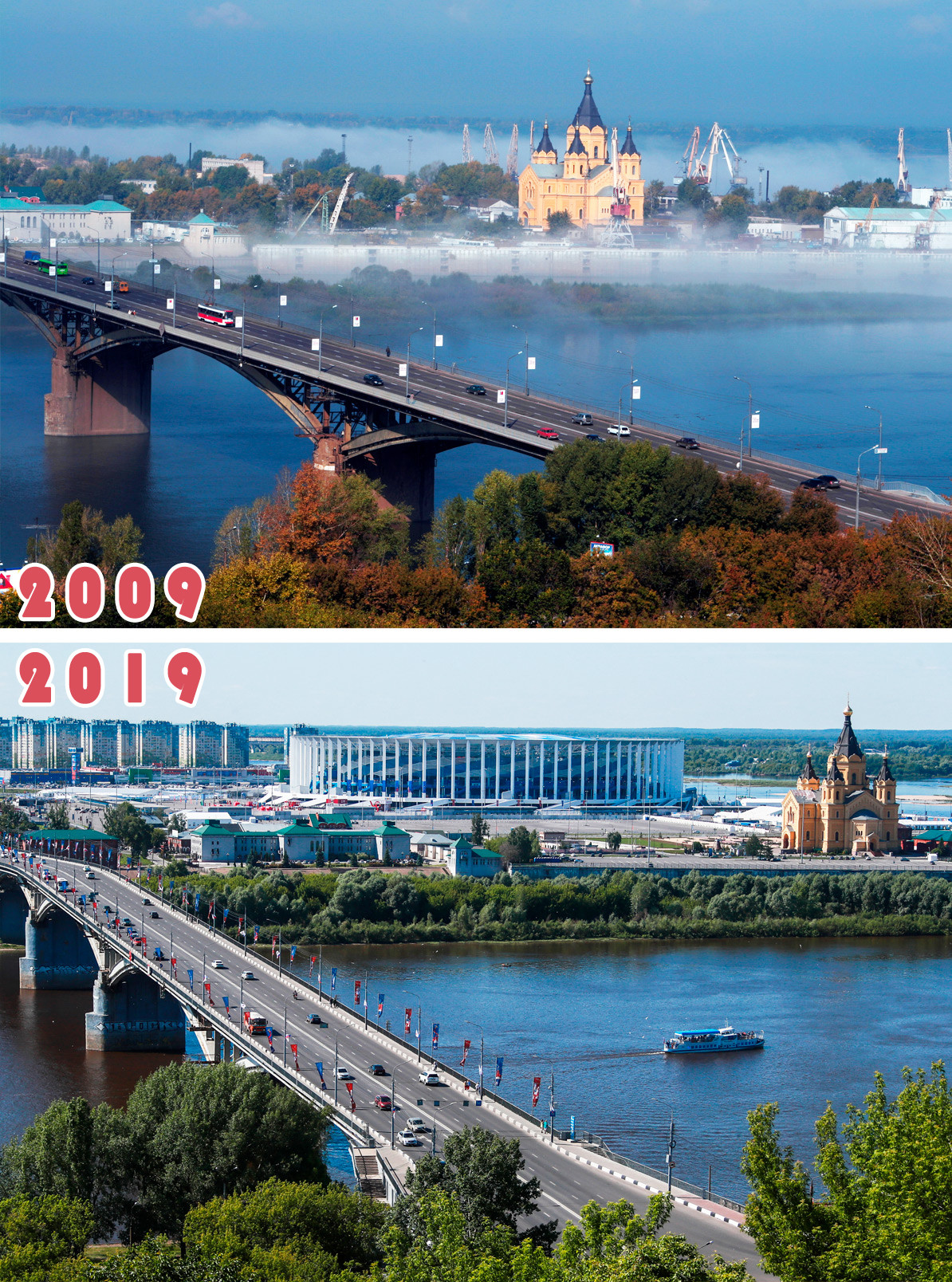 Roman Yarovitsyn, Vladimir Smirnov/TASS
5. Moscow City business center. The skyscrapers once looked a little bleak and unfinished, but now they loom large on the horizon.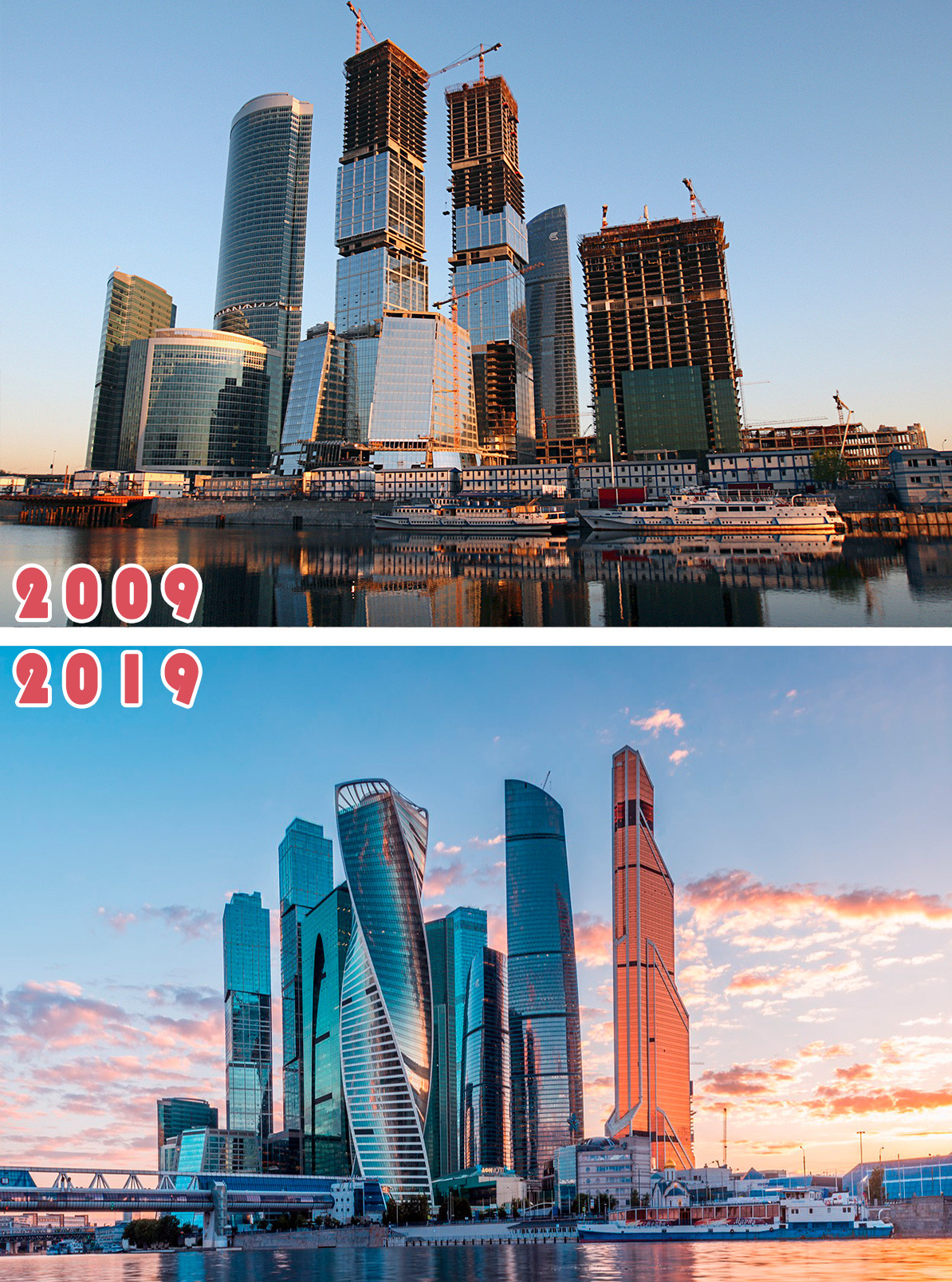 Maxim Shemetov/TASS, Getty Images
6. Vladivostok's Zolotoy bridge was a few years in the making, but as you can see, it was worth the the wait.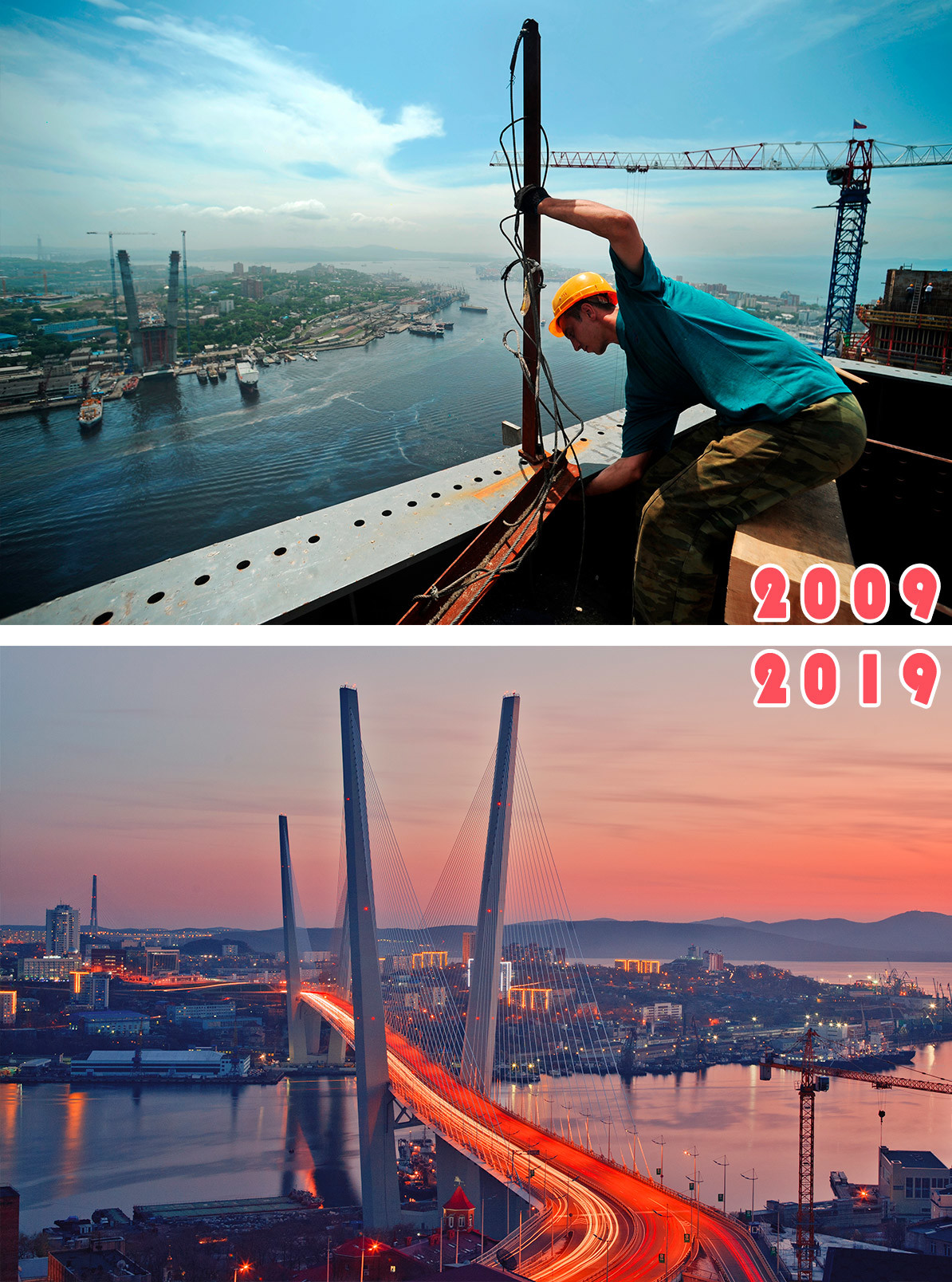 Iliya Pitalev/Sputnik, Yurchin/Pixabay
7. A mundane road in front of the Central House of Artists has been transformed turned into the gorgeous Muzeon embankment.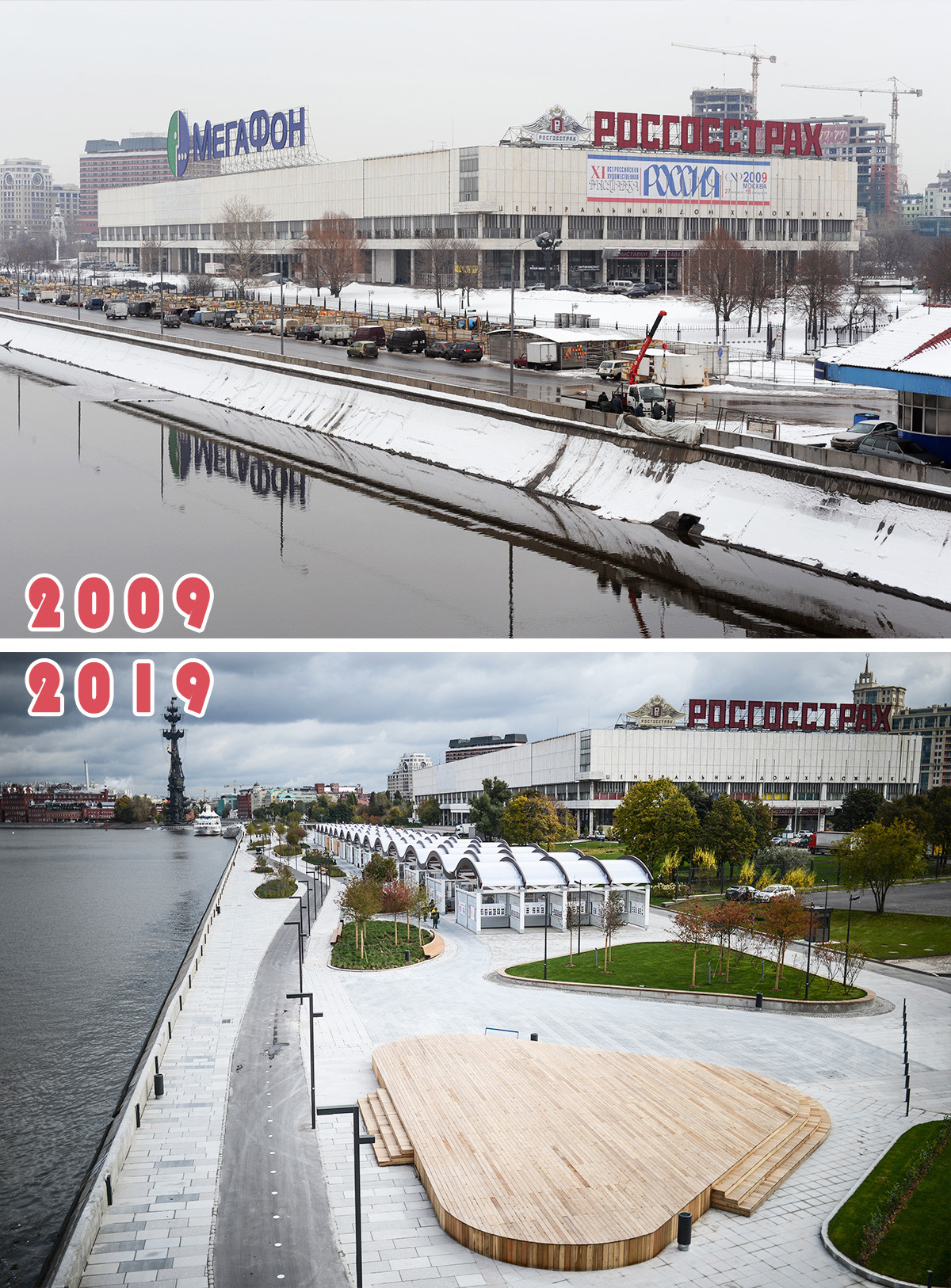 Sergey Pyatakov/Sputnik, Vladimir Astapkovich/Sputnik
8. St. Petersburg's New Holland park, which was completed in 2016, resides proudly on an island which formerly accommodated a military shipbuilding yard.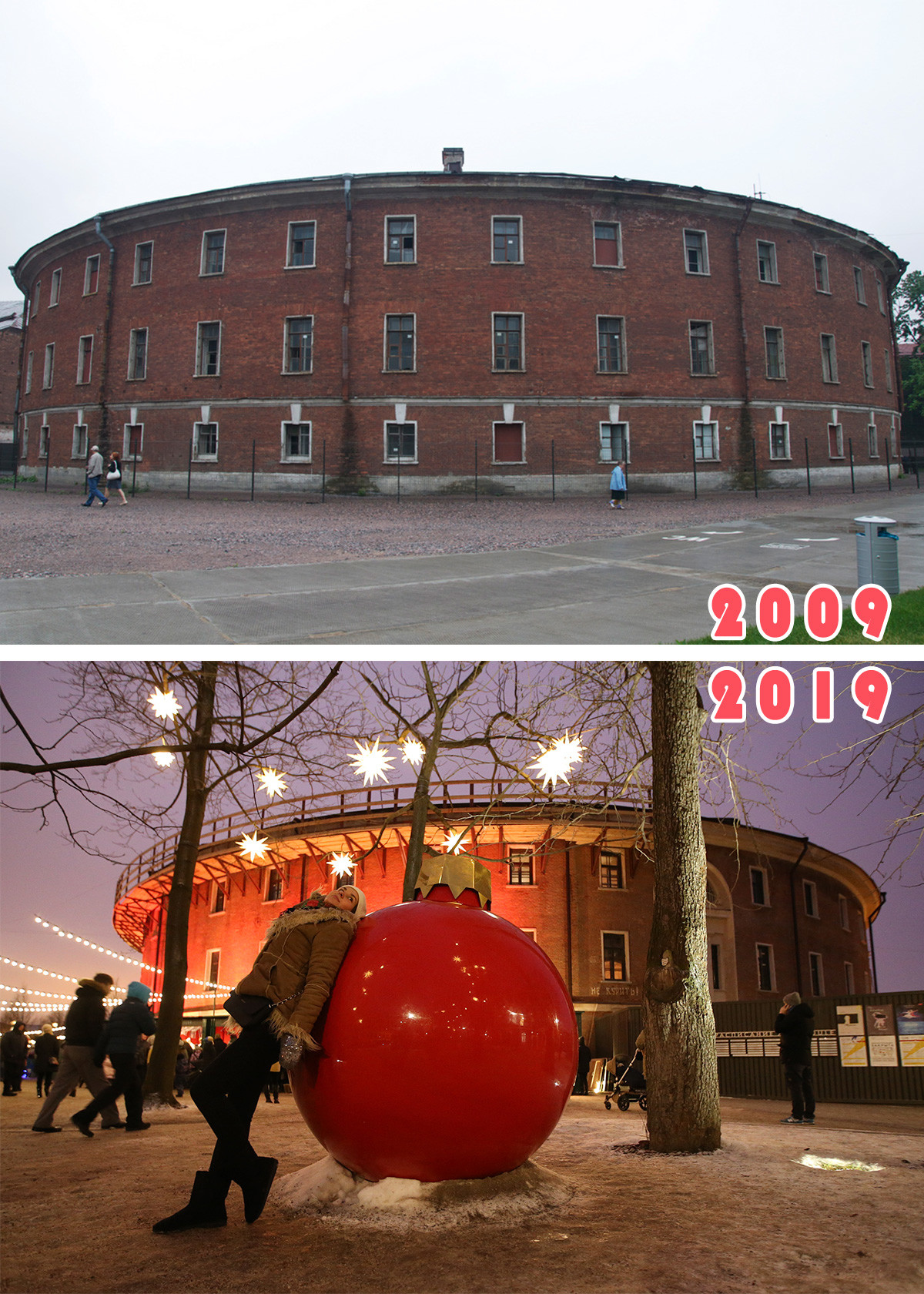 Aleksandr Zykov/Flickr, Peter Kovalev/TASS
9. Yekaterinburg city in the Urals has welcomed a new impressive institution in the last ten years, the Yeltsin Center. It's a museum, library, and educational and cultural hub devoted to Russia's first president Boris Yeltsin, who was born in the city.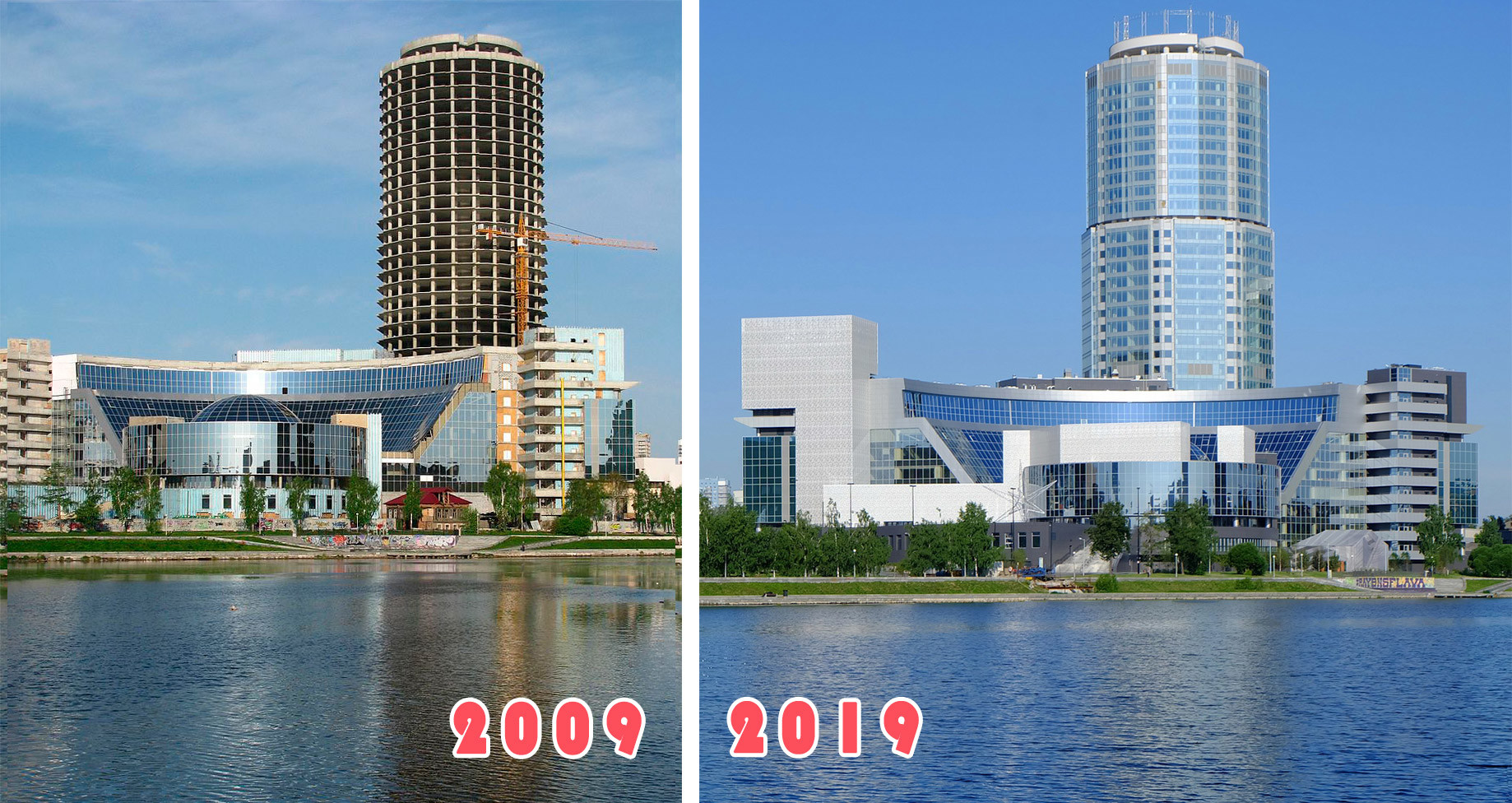 Vladislav Falshivomonetchik
10. Not everything in Russia needs upgrading though, there are countless timeless spots, too, like St. Isaac's Cathedral in St. Petersburg.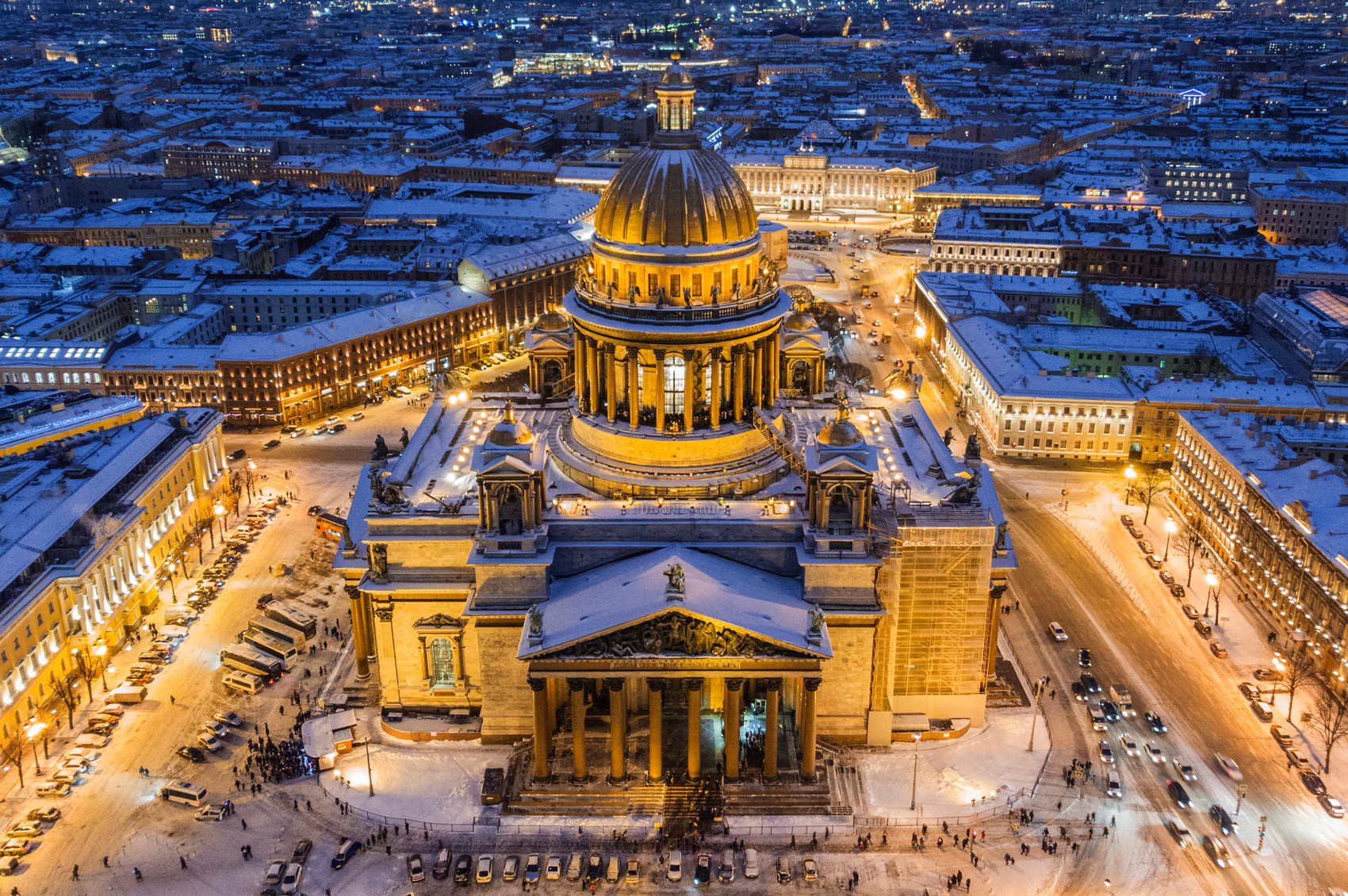 Getty Images
Read more: How Moscow looked in the 19th century and today (PHOTOS)
If using any of Russia Beyond's content, partly or in full, always provide an active hyperlink to the original material.