Do you have a sweet tooth? If so, Russia is the place for you. Here, even tea—the bedrock of all civilization–is merely an excuse to wash down a cookie or two. Check out our rating of top Russian desserts, but be warned: do not read it on an empty stomach.
32. Jubilee cookies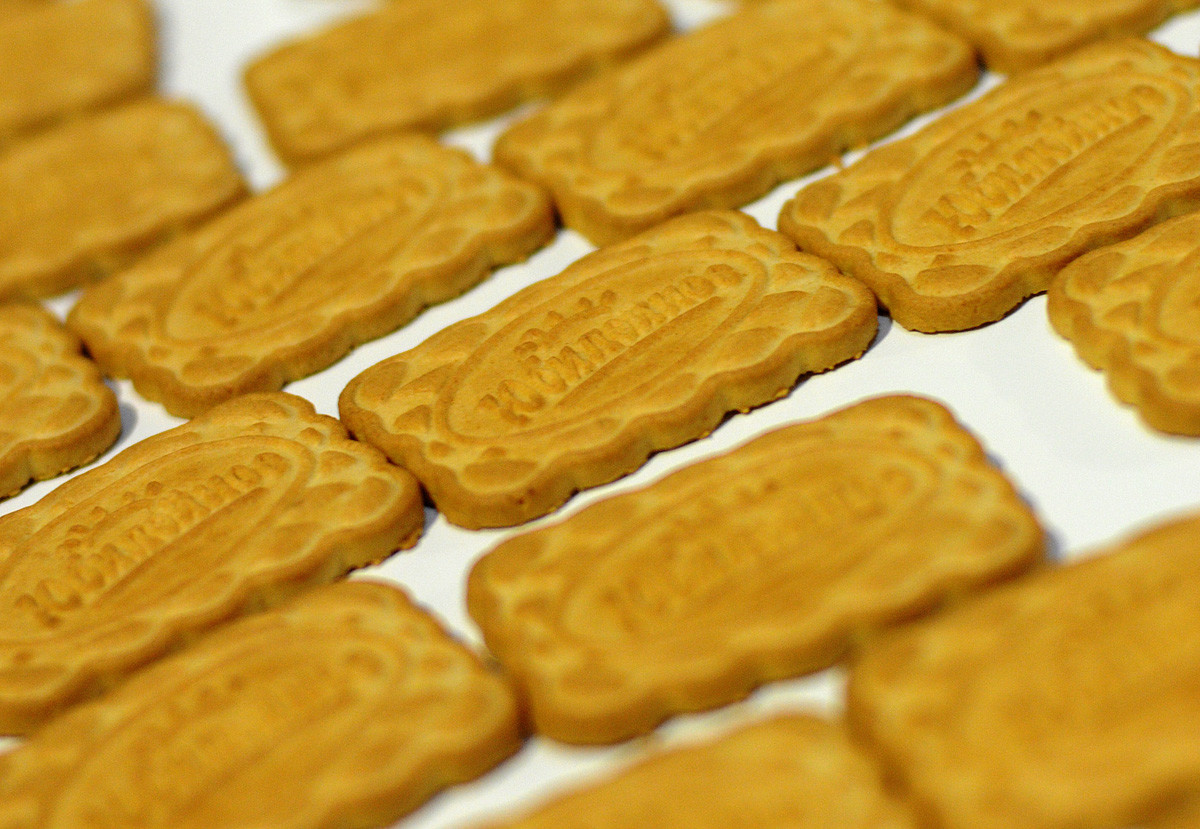 Russia's cookie-in-chief was created in 1913 specifically for the 300th anniversary of the Romanov dynasty. Goes well with tea and can be used as a base for other desserts.
31. Stolichny cake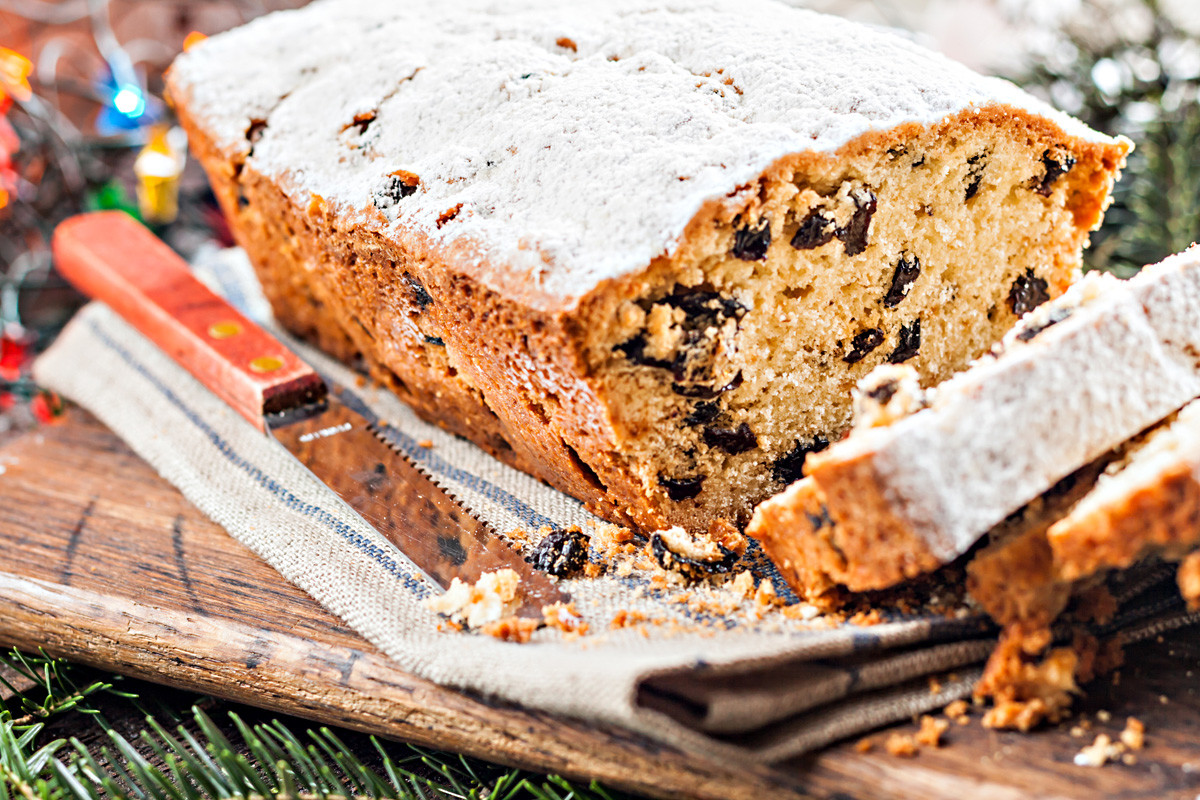 Legion Media
This cake with raisins, sprinkled with powdered sugar, wins hearts and stomachs for its simplicity and taste. A nice bonus is that it keeps for a long time (although it's unlikely not to be eaten in the meantime).
30. Cranberries in sugar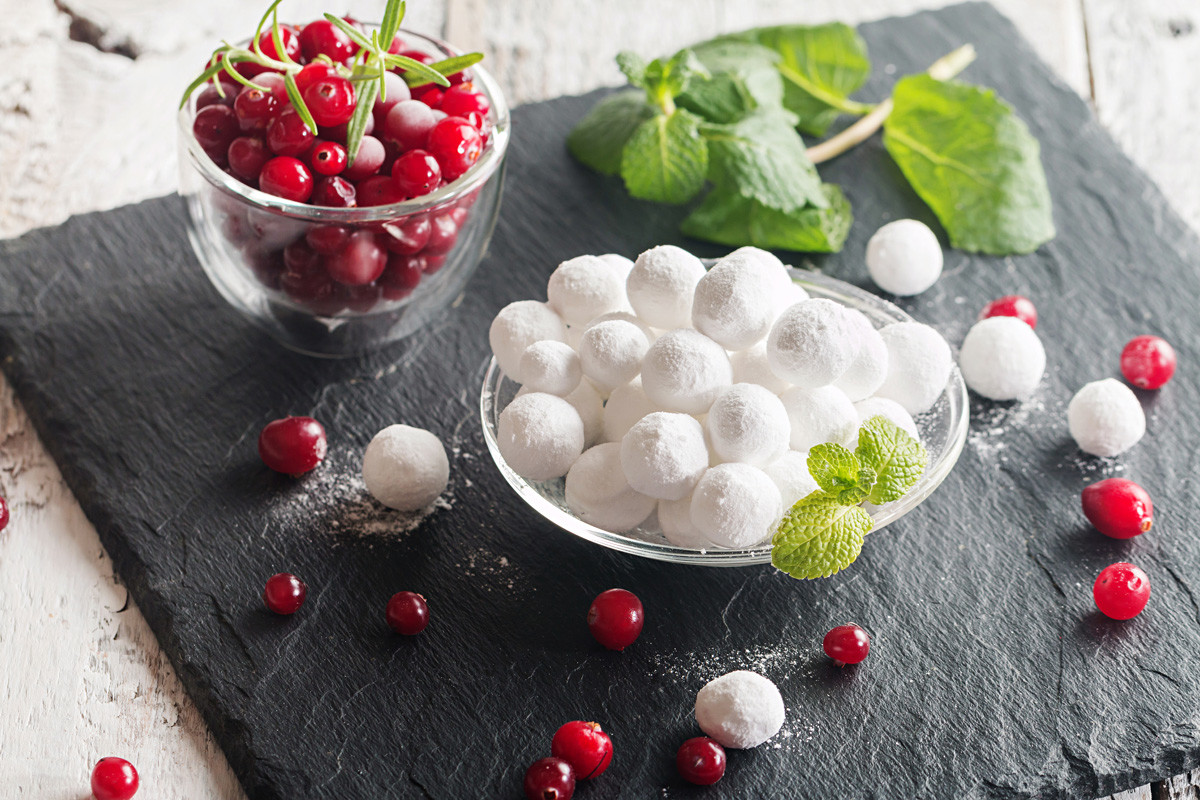 Legion Media
Sour berries in sugar glaze? Sounds tempting! And you already know the ropes when it comes to cranberries.
29. Muraveynik cake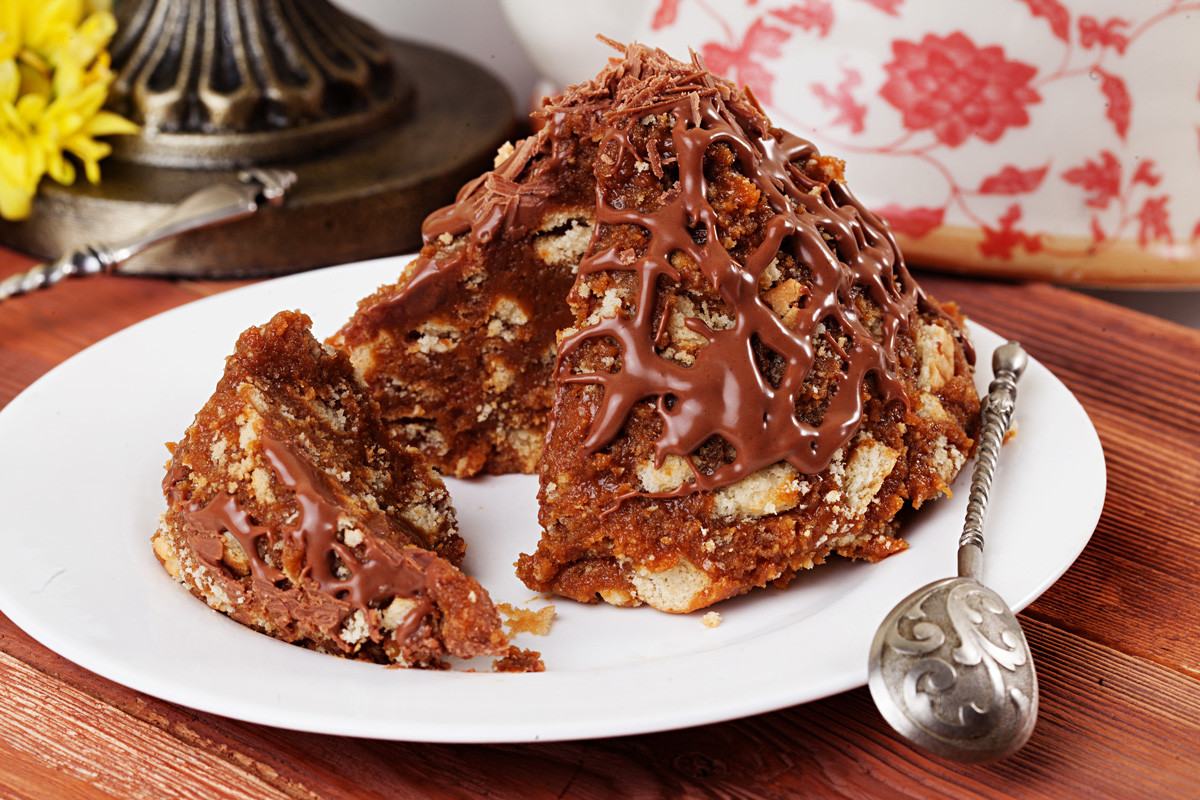 Legion Media
A type of funnel cake with nuts and condensed milk. Even a child could make this cake, so it shouldn't be too hard for (most) adults either. Might be a tad sugary for some, but each to his own.
28. Pryaniki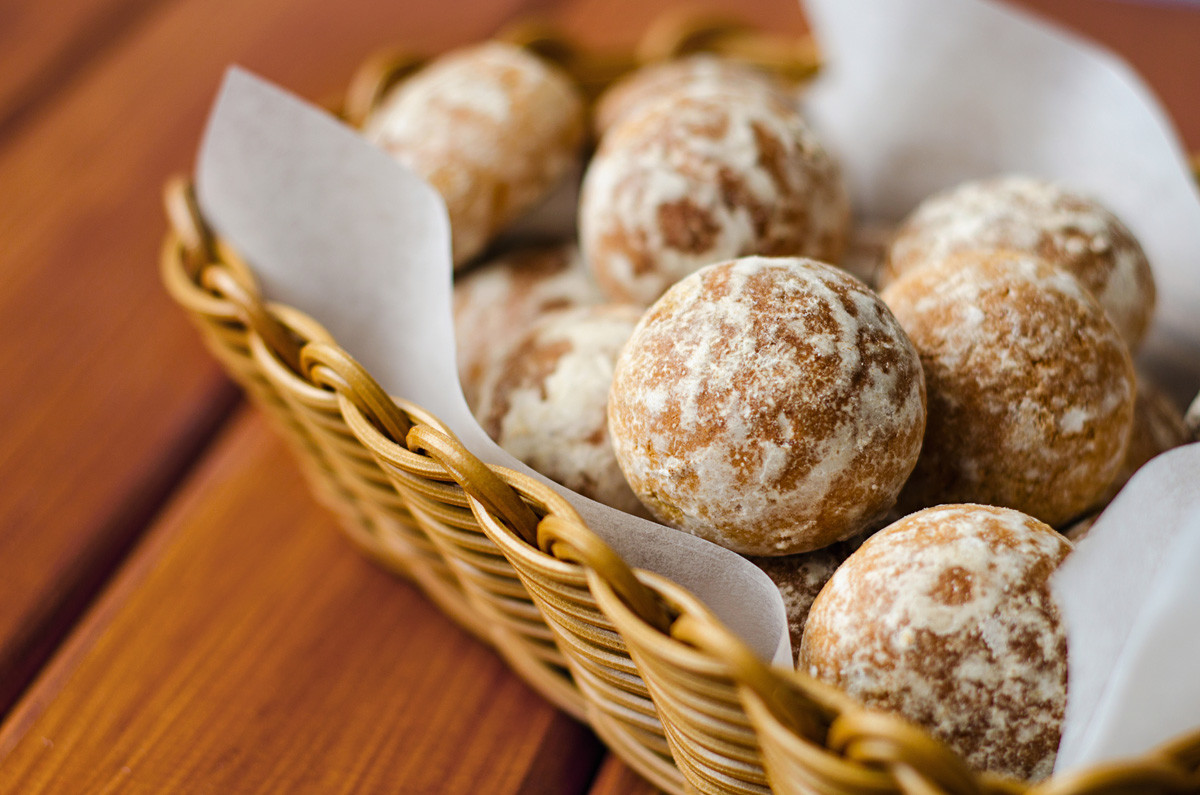 Legion Media
These peppermint spice cakes or gingerbreads deliver a satisfying crunch and are ideal for long storage. Just make sure they don't dry up while biding their time in the cupboard.
27. Jam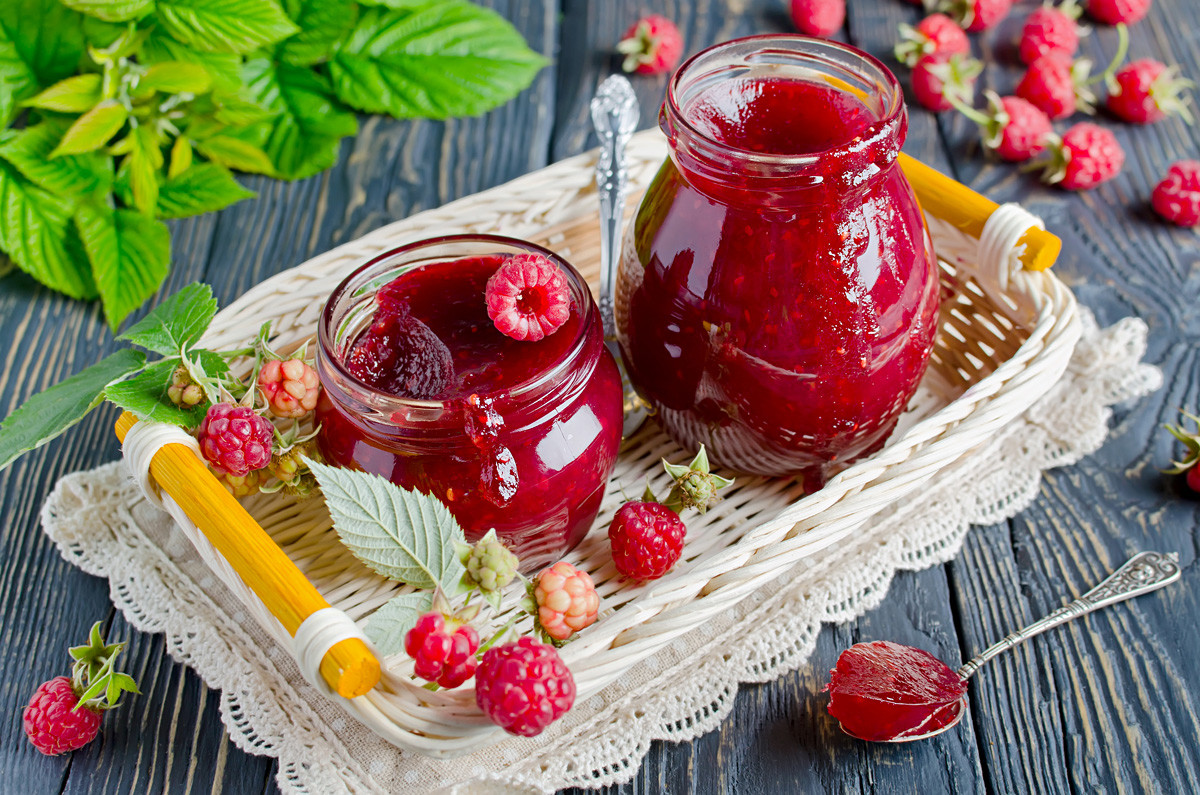 Legion Media
Many Russian families have their own recipes for jam made from homegrown berries and fruit. How can shops compete with the real thing?
26. Rum baba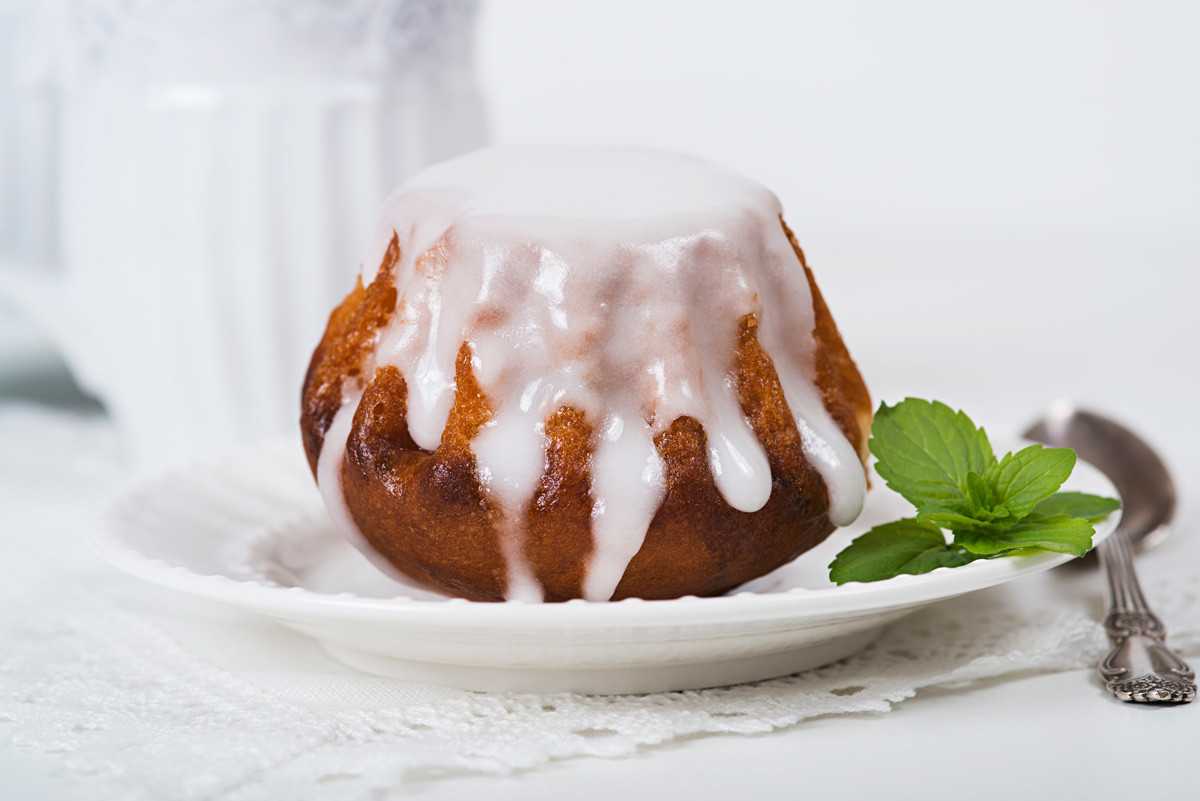 Legion Media
A sweet, luxuriant cupcake with a white fondant and raisin filling soaked in rum... Dreamy!
25. Sochnik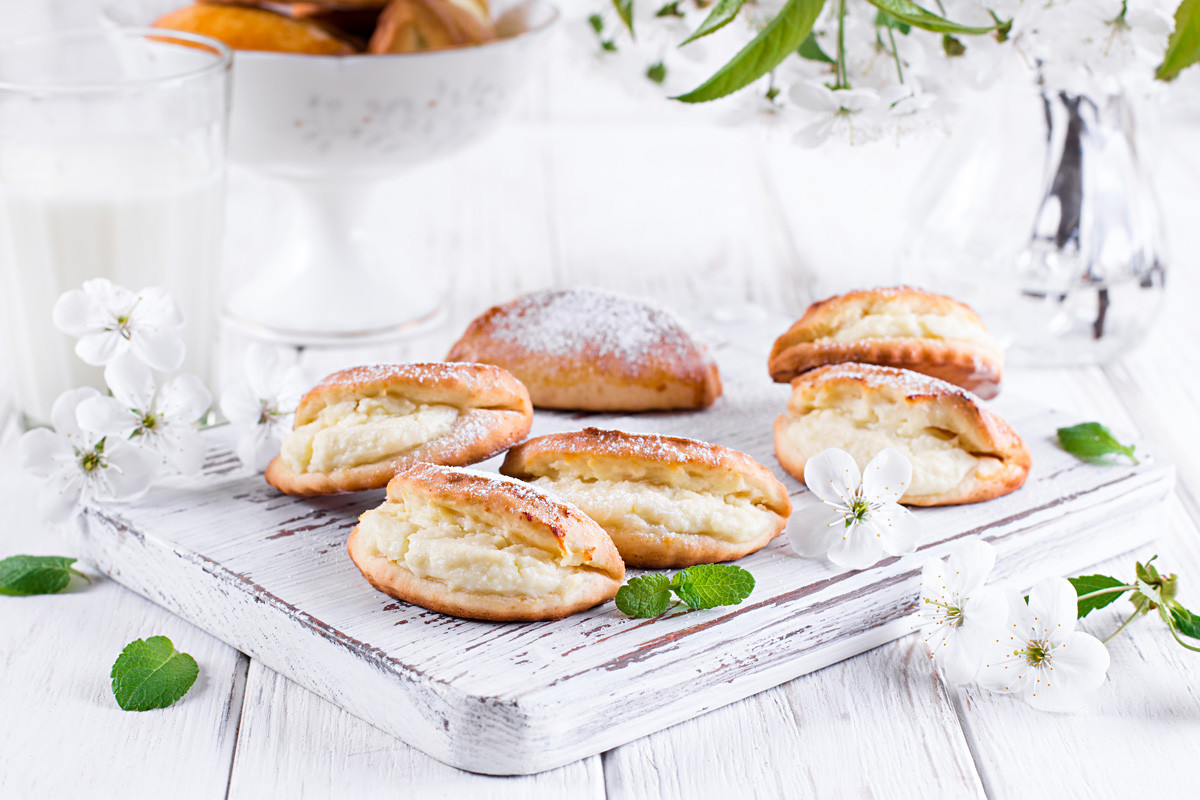 Legion Media
These cottage cheese patties date back to Ancient Rus (any that literally do are probably past their expiry date by now). Today, they can be found lurking everywhere, from theater buffets to school canteens.
24. Vatrushka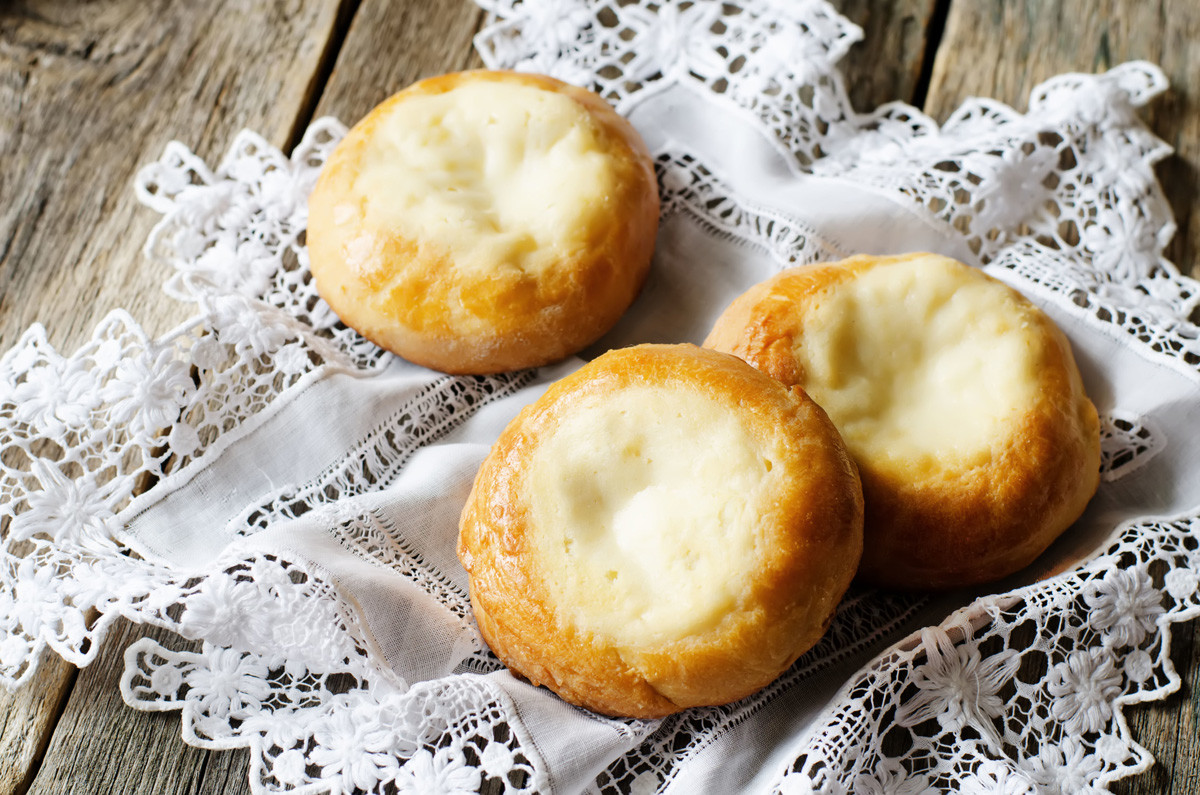 Legion Media
A pastry that combines two Russian favorites: pies and sweet cottage cheese.
23. Condensed milk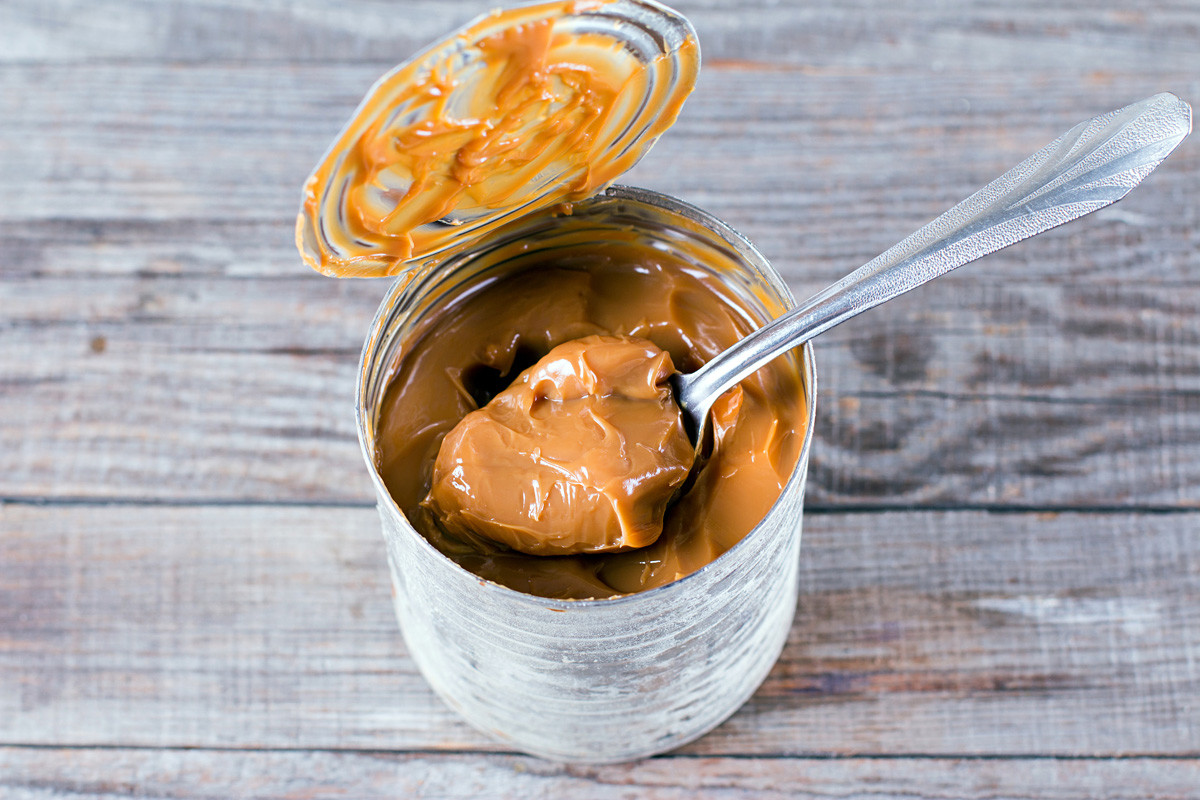 Legion Media
Condensed milk is good in itself, but if you want to try something totally way-out, try boiling it (yes, right there in the tin).
22. Donuts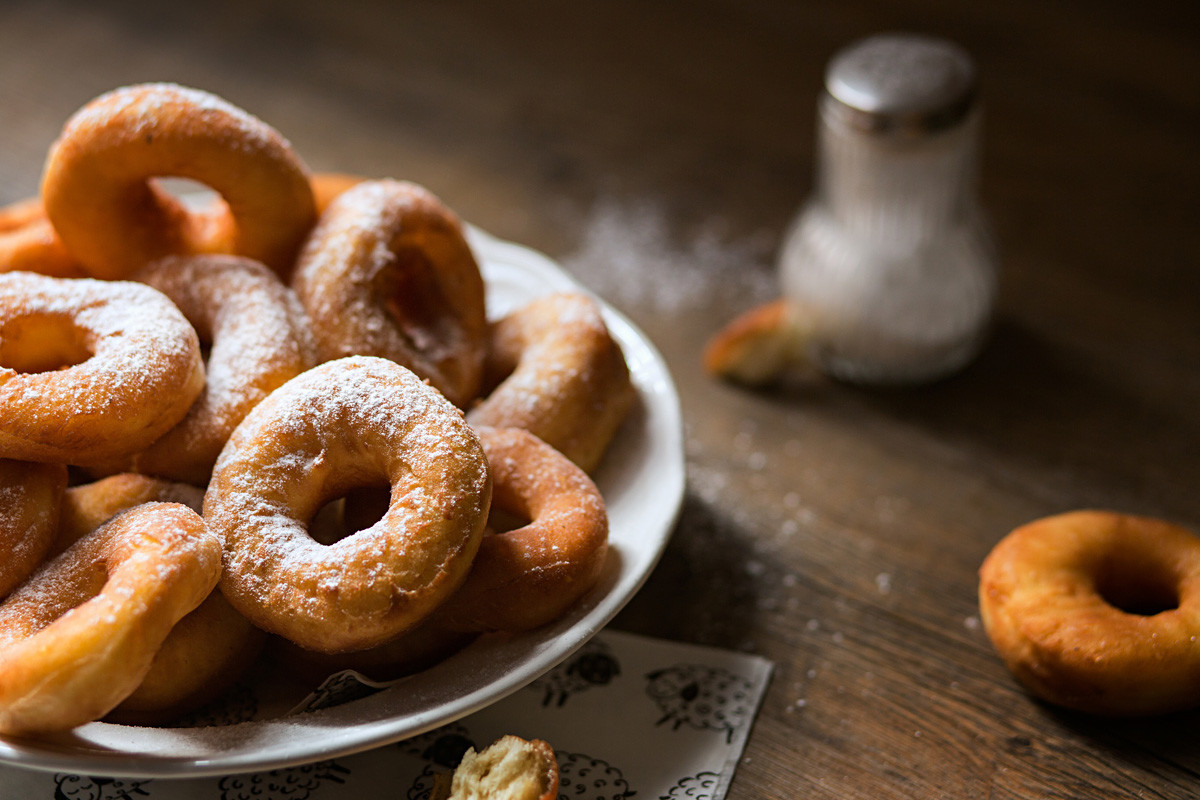 Legion Media
The Russian donut, unlike its U.S. counterpart, always has a hole in the middle, and instead of a multicolored glaze, it is sprinkled with powdered sugar. Real Russian folk fast-food!
21. Marmalade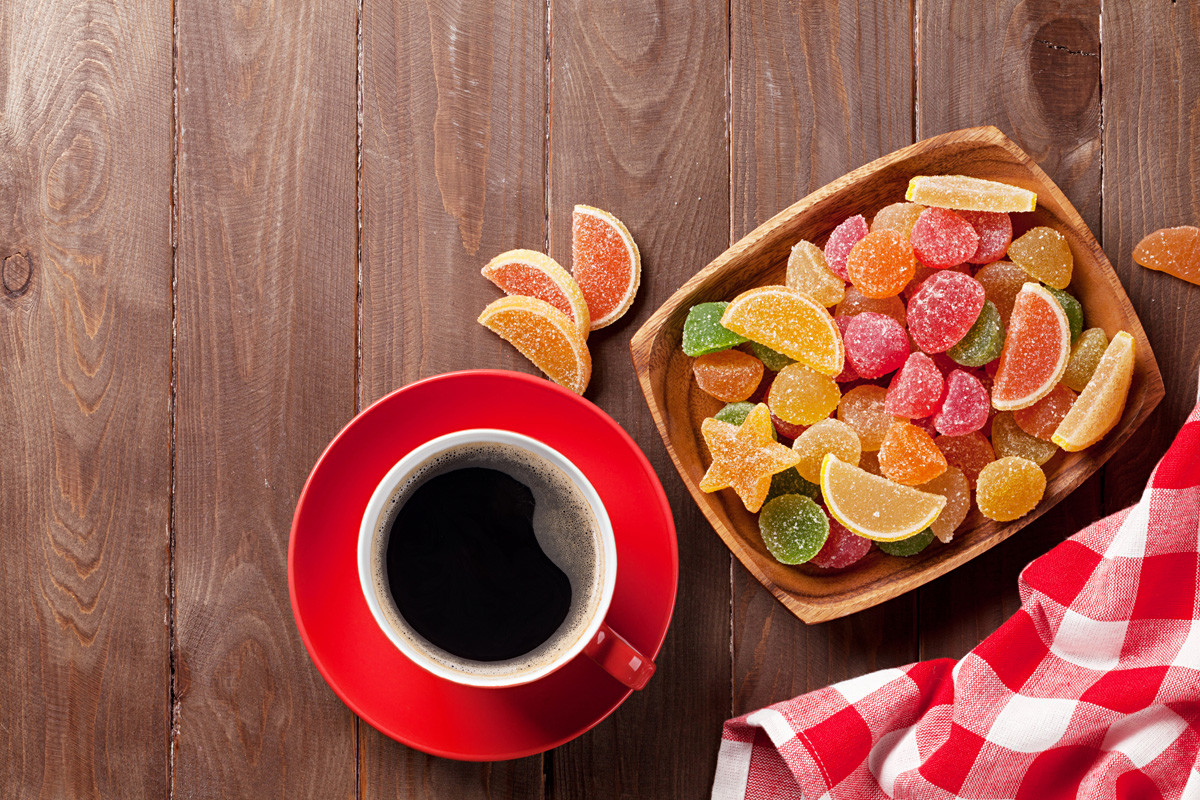 Legion Media
Lemon slices, candied oranges or berry jelly squares—what's your favorite marmalade?
20. Chocolate-coated halva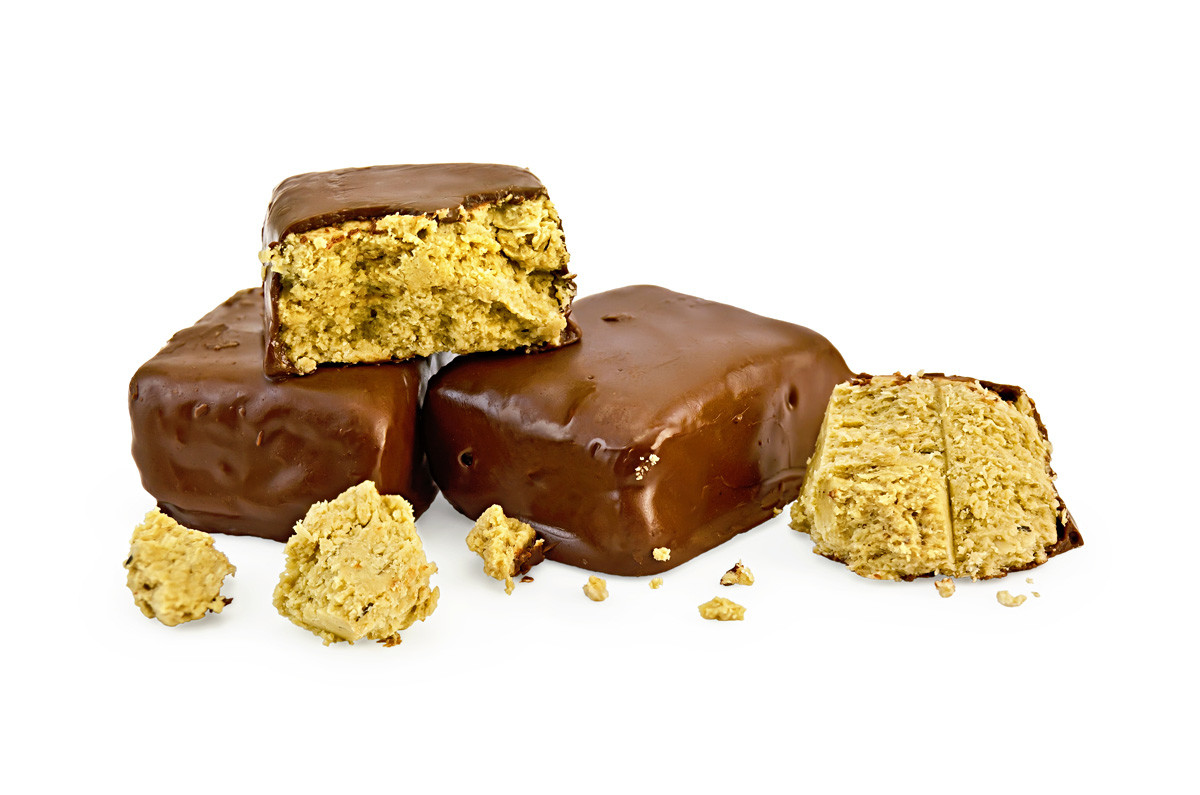 Legion Media
In Russia, this traditional oriental sweet is popular in the form of candies. The combination of walnut paste with chocolate glaze is just perfect.
19. Eskimo on a stick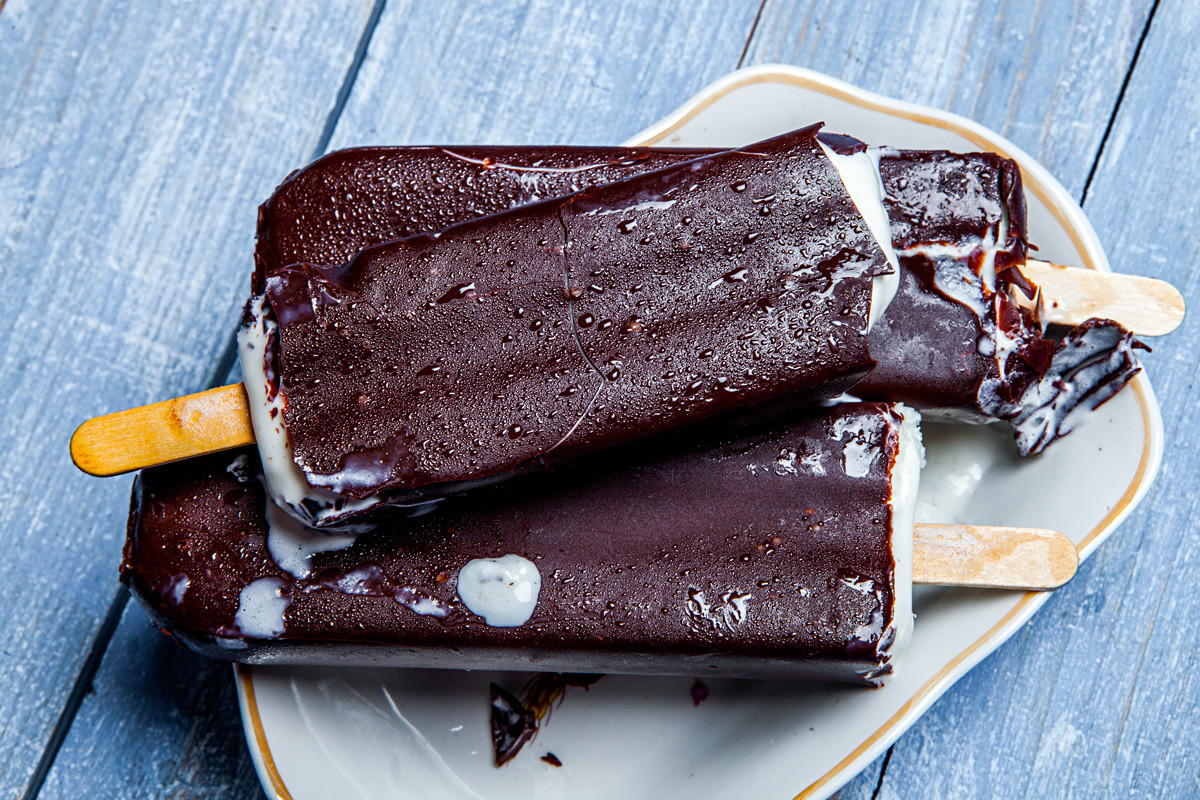 Legion Media
This extra-creamy ice cream covered with chocolate appeared in the 1930s at the initiative of Anastas Mikoyan, People's Commissar for Food Industry. He believed that Soviet citizens would like it. And he wasn't wrong!
18. Rot-Front bars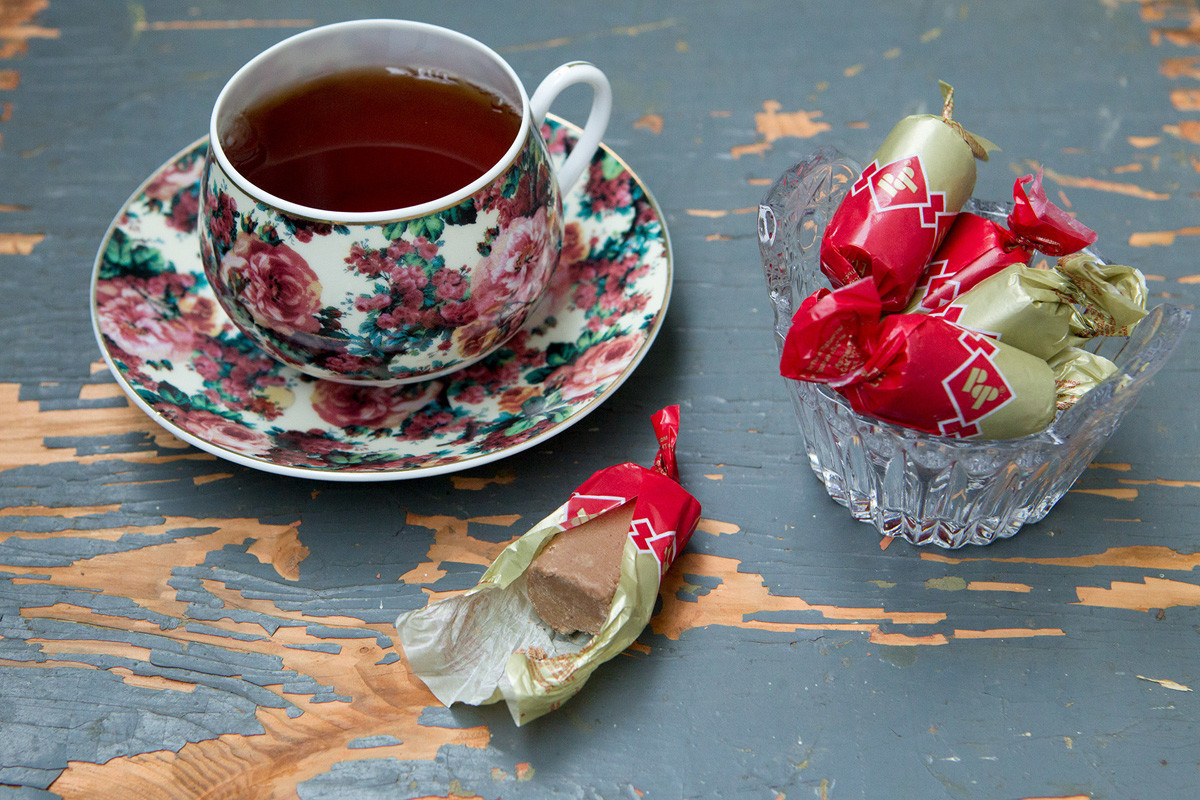 Asya Cho/Legion Media
A nut paste candy bar with waffle crumbs. Can you resist?
17. Alyonka chocolate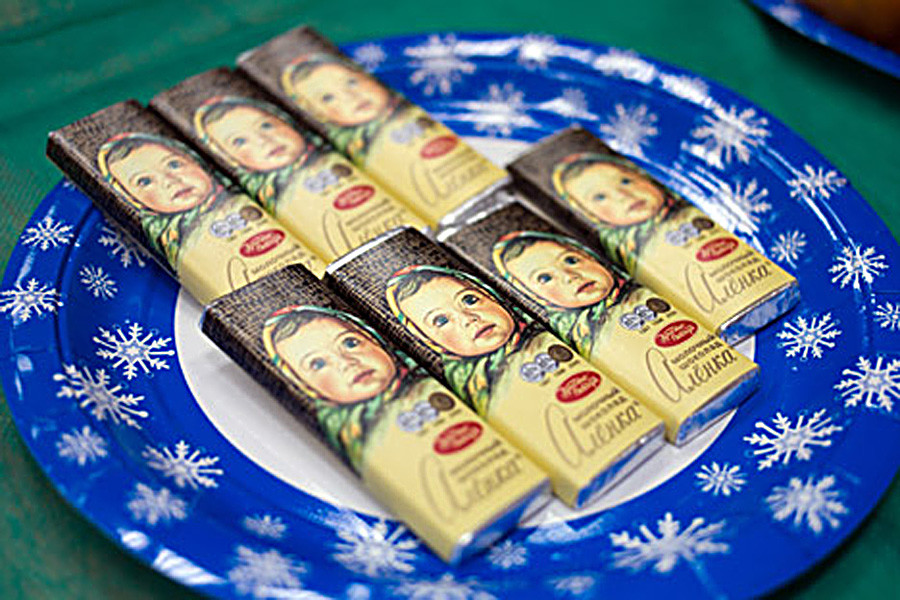 Legion Media
If you've ever seen a wrapper in a Russian store depicting a girl in a colorful shawl, be sure it's the legendary Alyonka milk chocolate, produced since the 1960s.
16. Oladyi with smetana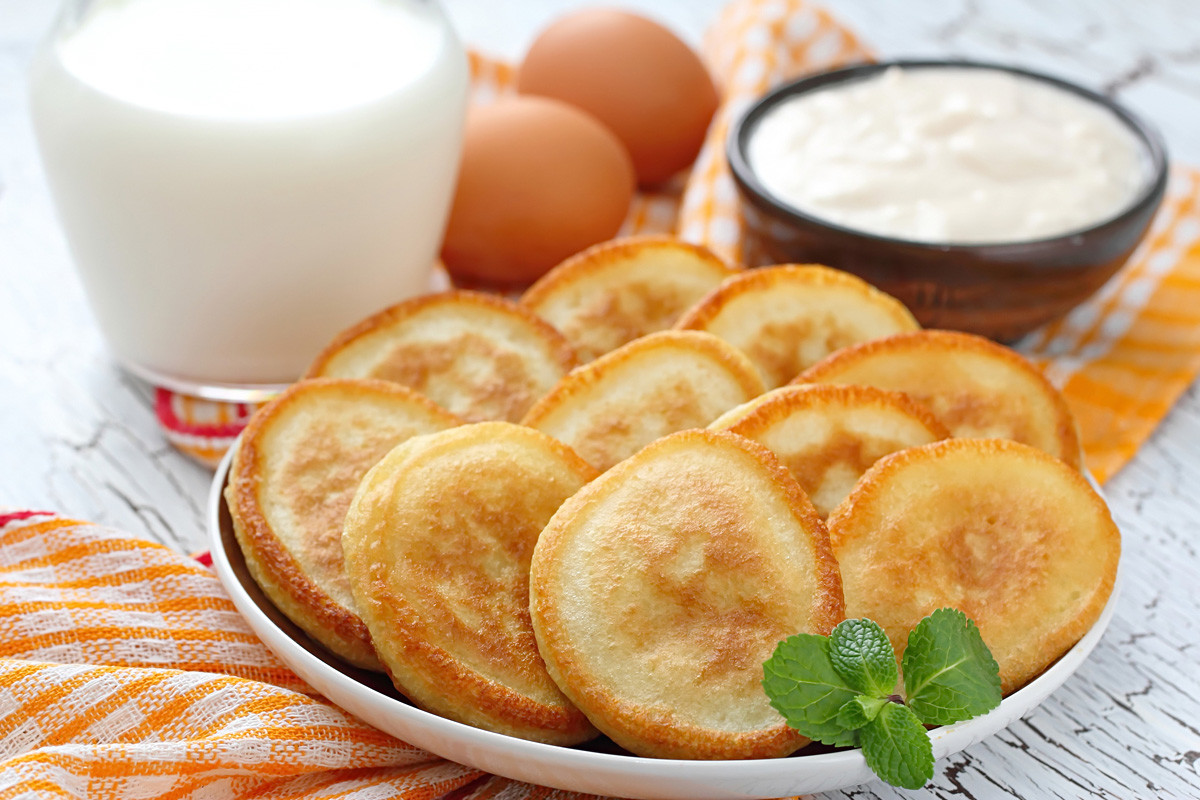 Legion Media
Along with normal pancakes, these thick wheat-based offerings are also very popular in Russia. Best served with smetana (sour cream) for an even richer taste.
15. Syrniki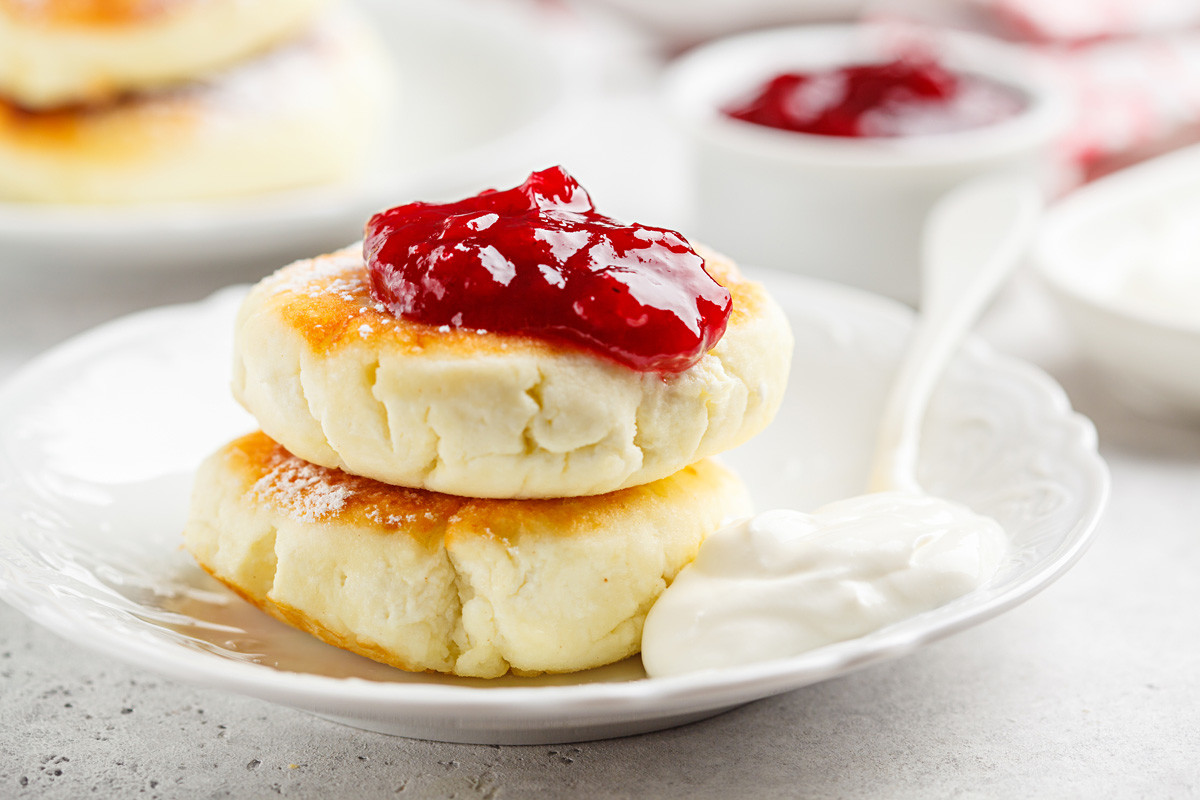 Legion Media
The main ingredient of these cheesecakes is fresh fat cottage cheese. Get that bit right, and they'll taste like grandma's (maybe).
14. Kara-kum sweets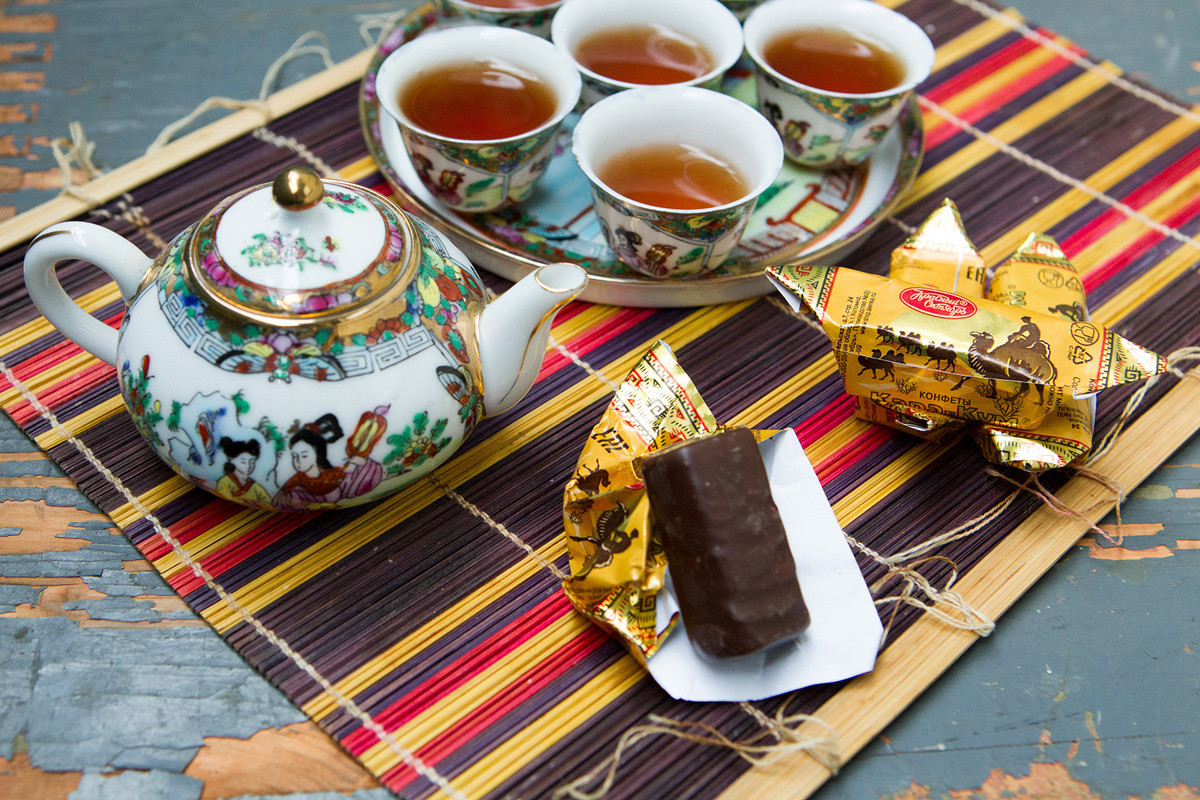 Asya Cho/Legion Media
This waffle-crumb candy in praline with a camel on the wrapper recalls the hot desert. Incidentally, the Turkic word "kara-kum" translates as "black sands."
13. Mishka Kosolapy sweets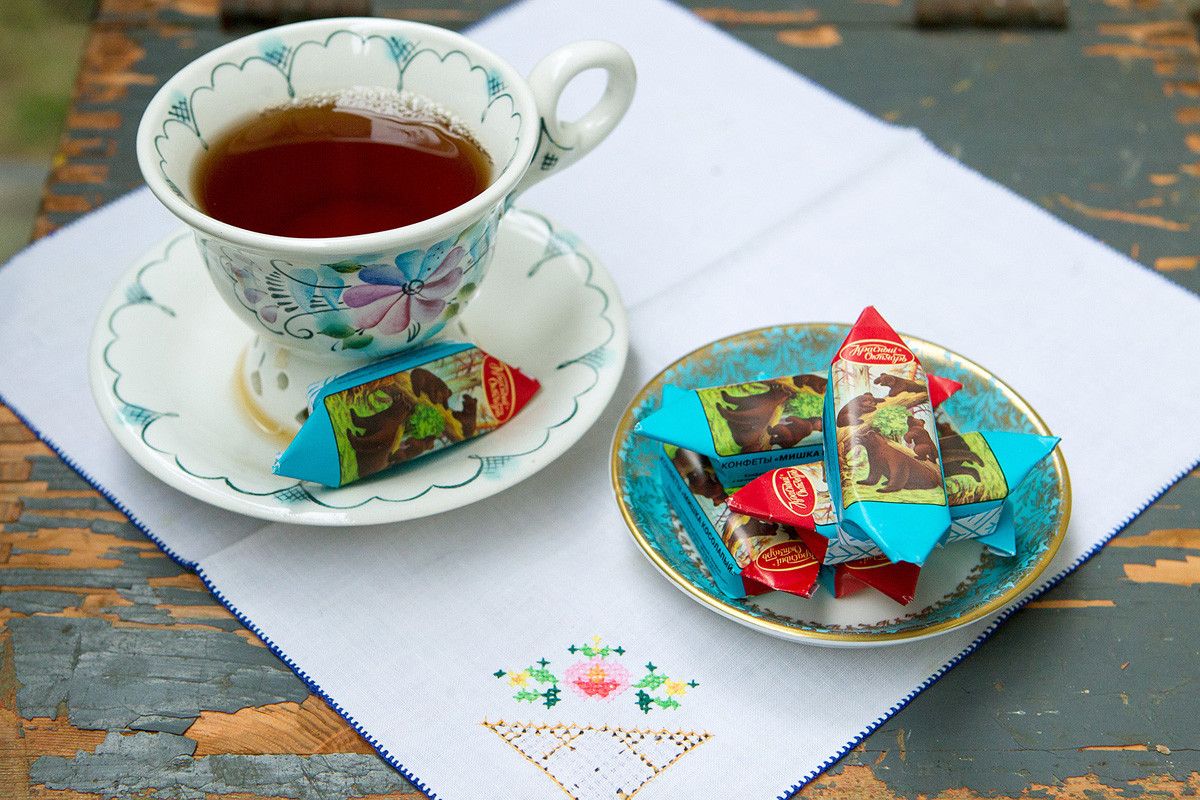 Asya Cho/Legion Media
One of the oldest candies in Russia. Named after the children's character Mishka Kosolapy (Bandy-Legged Bear), its wrapper actually depicts Ivan Shishkin's classic painting Morning in a Pine Forest, as it did 130 years ago. The inside still consists of praline between two waffles, plus a layer of chocolate. No one has ever been able to eat just one.
12. Zephyr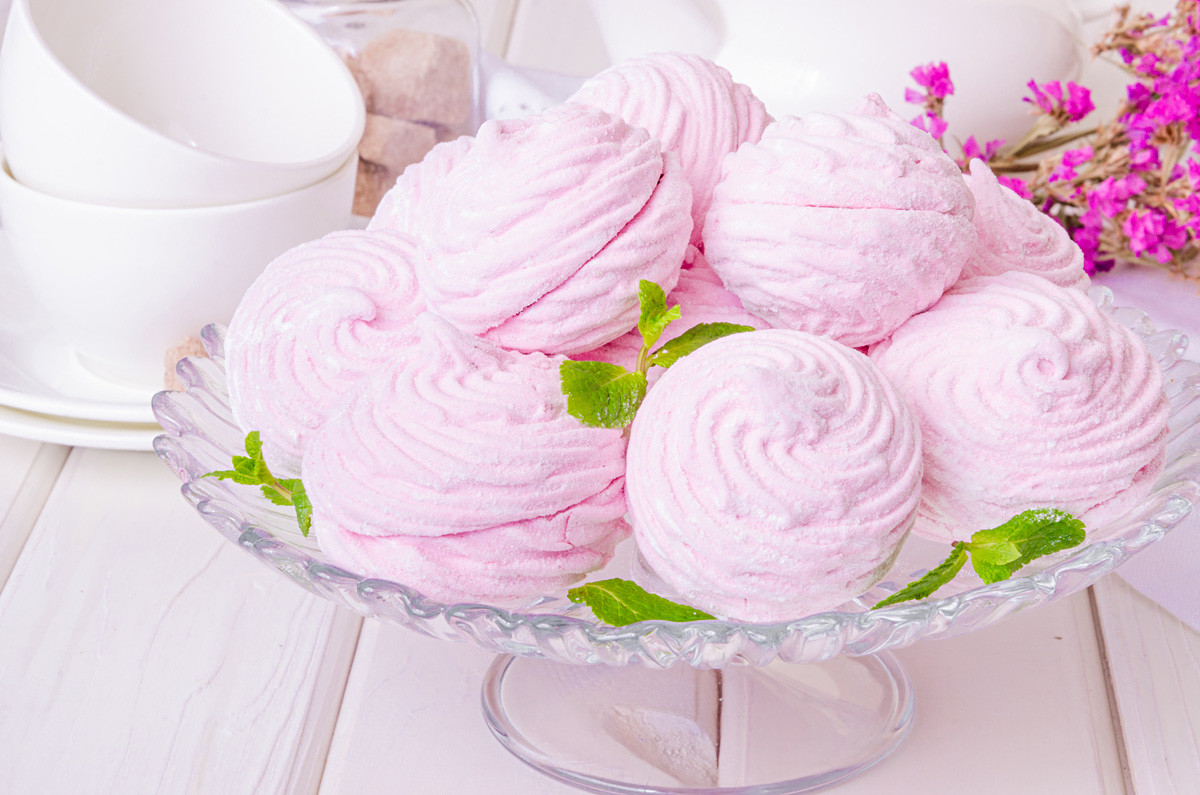 Legion Media
According to legend, this dessert of apple puree and egg white was given to humankind by the ancient Greek god of the wind, Zephyr. In Russia, it is considered a national candy.
11. Pastila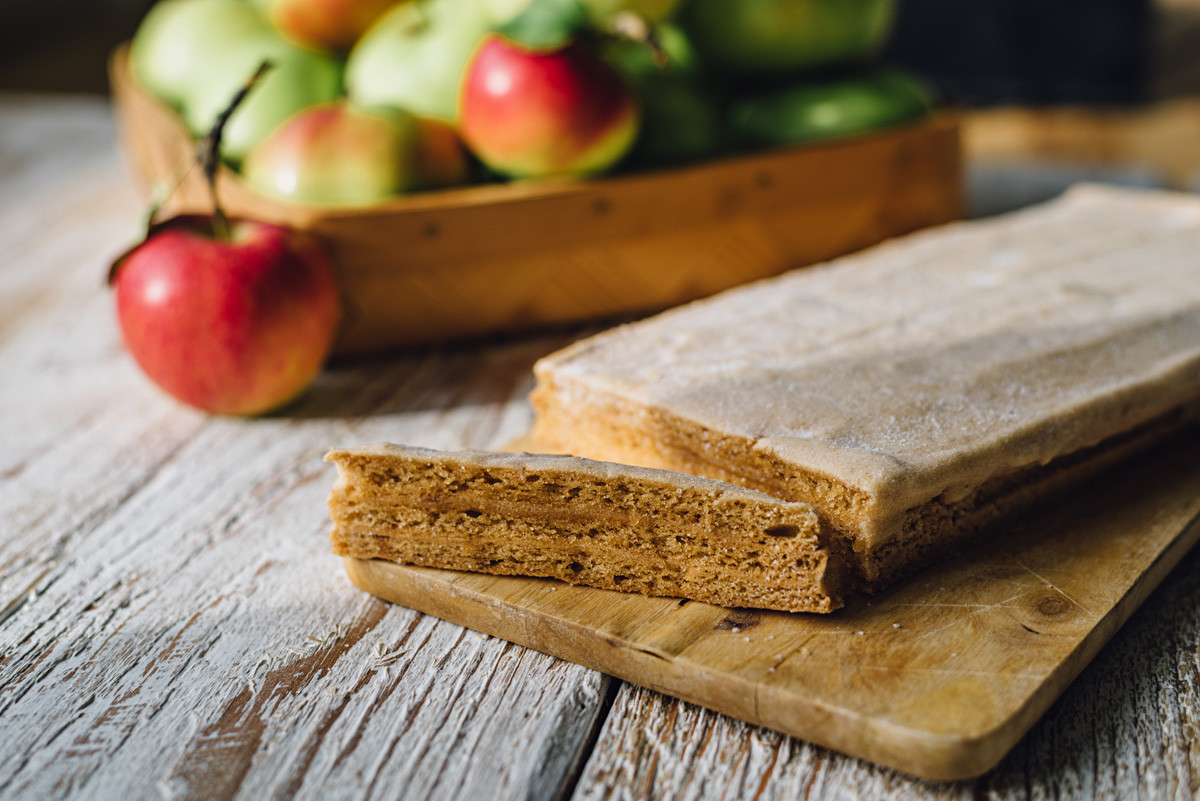 Legion Media
Apple pastila, a type of fruit confectionery, has been around since the Middle Ages. The apples were first boiled in the oven, then kneaded into a homogeneous mass, and dried in the sun. The most delicious type of pastila is made in Kolomna.
10. Leningrad cake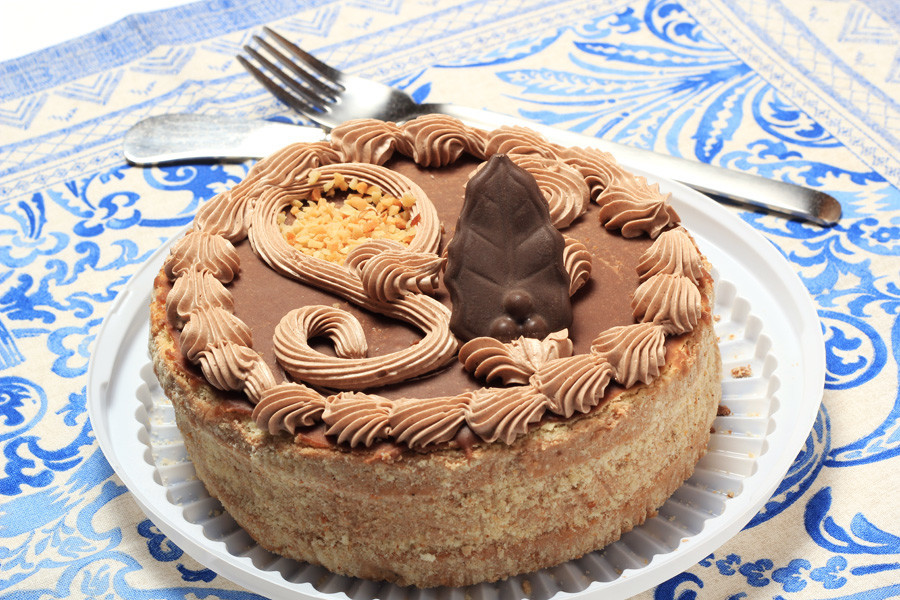 Legion Media
Several layers of crispy pastry, chocolate cream with cognac and LOTS of nuts—that's the recipe for real Leningrad cake, according to a state regulation issued in 1960 (don't argue).
9. Moscow cake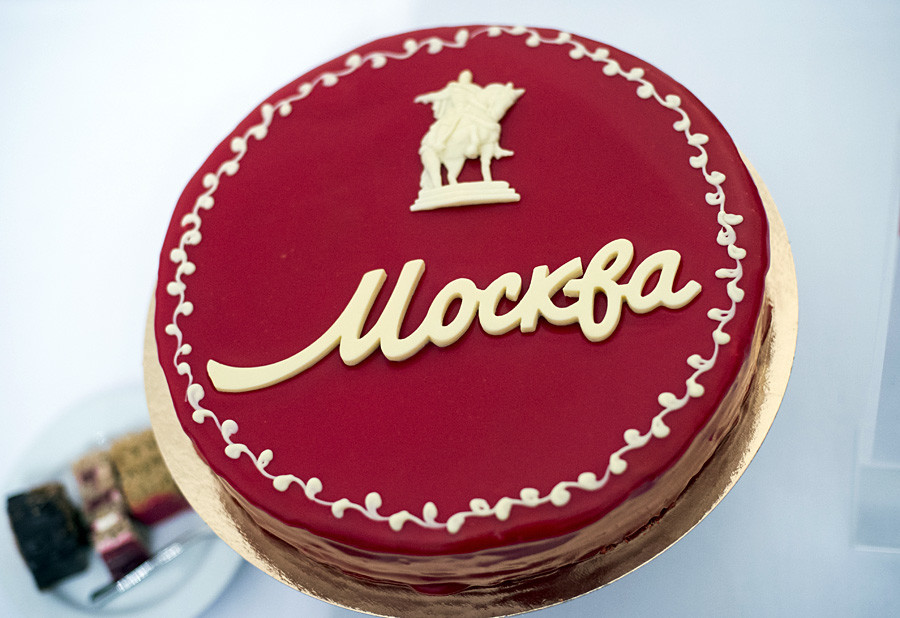 Evgeny Biyatov/Sputnik
If Leningrad (St. Petersburg) has its own cake, so too must Moscow. This "custom-built" dessert was presented to the city by Moscow confectioners in September 2015 to mark Moscow City Day. Crispy layers made from condensed milk, hazelnuts and meringue lie hidden under a red glaze.
8. Cottage cheese bars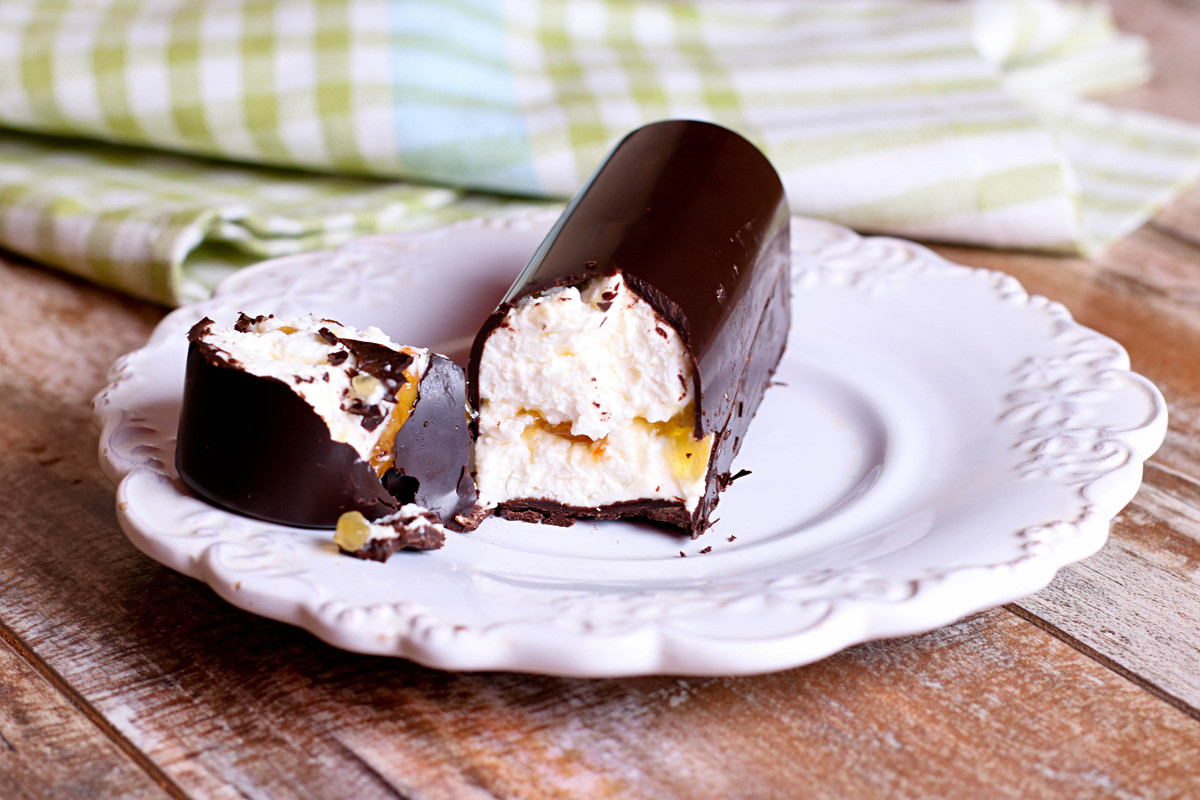 Legion Media
Soviet children were often told that it was ice cream to stop them from eating cold stuff. In any case, glazed cottage cheese bars are much better!
7. Kartoshka cake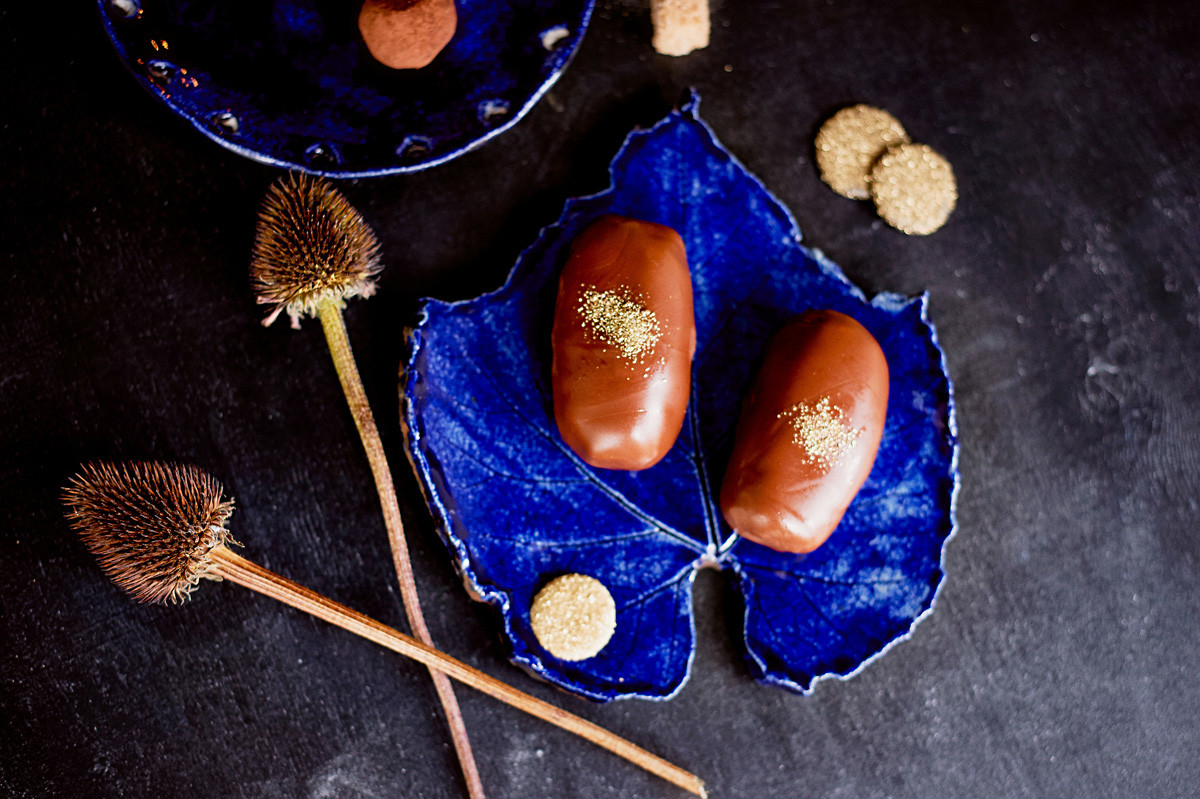 Legion Media
An easy-to-make cake from scraps of biscuits or pieces of cookies. Simply mix the base with butter, condensed milk and cocoa.
6. Charlotte pie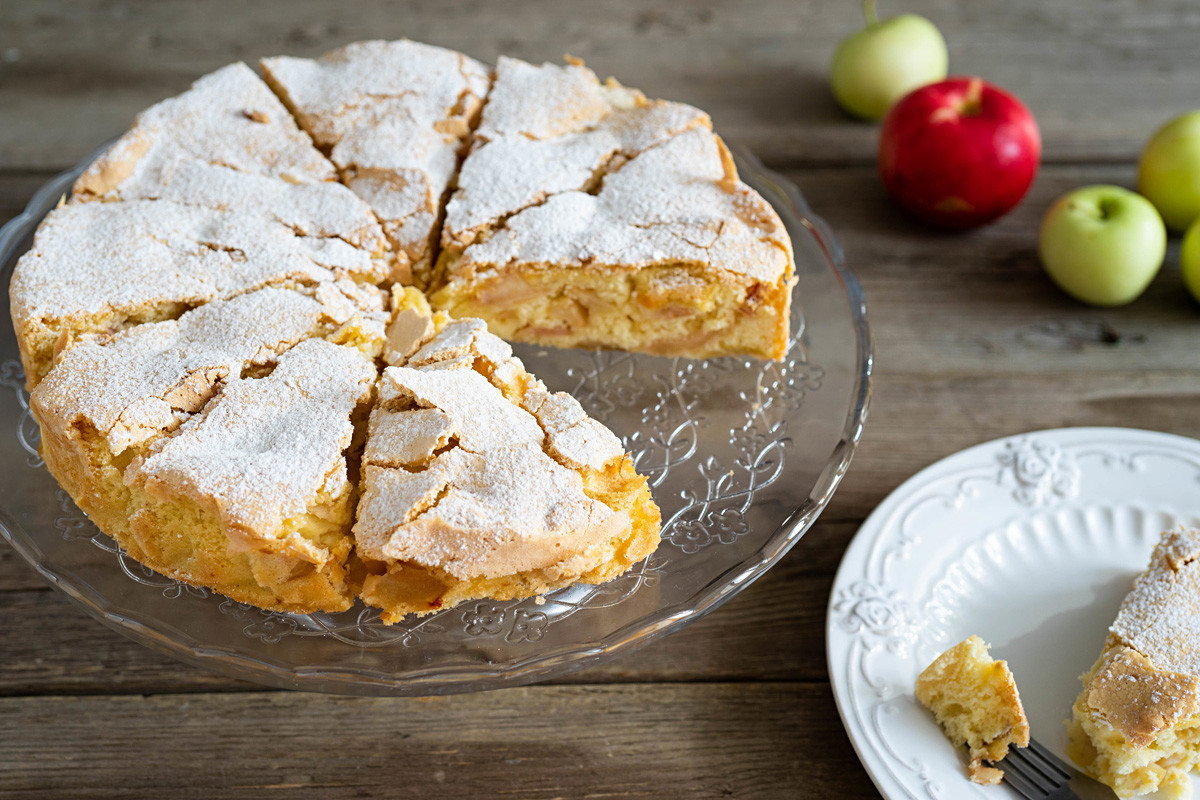 Legion Media
What could be easier than a sponge cake made of flour, eggs and sugar stuffed with apple slices? Literally a trifle! This dessert is usually baked in late August, when kitchen gardens are bursting with goodies.
5. Napoleon cake
Legion Media
A veritable army of puff pastry layers soaked in tender cream—this dessert was chosen for the imperial table in 1912 in honor of the centenary of Russia's victory over Napoleon Bonaparte, hence the name. Like many other dishes, Napoleon cake soon spread like wildfire. Certainly, the tastiest way to demonstrate one's patriotism.
4. Smetannik cake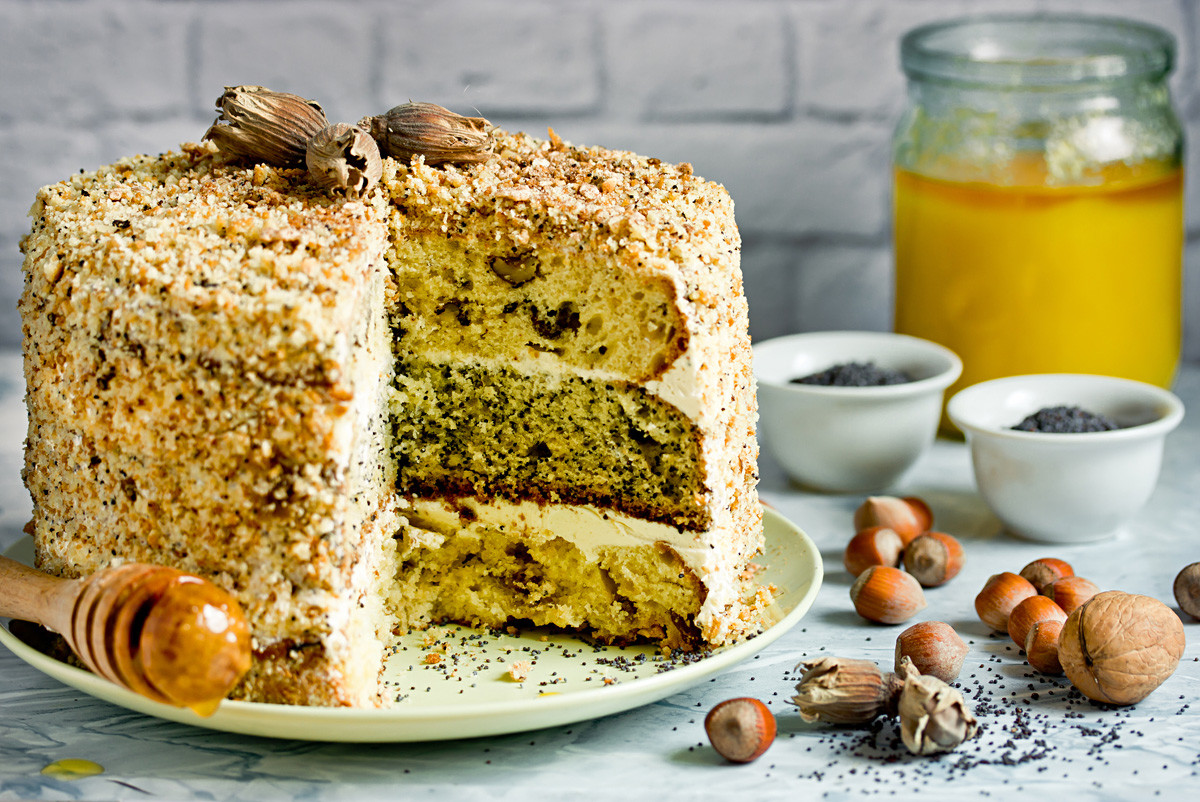 Legion Media
Anything with smetana is an instant hit in Russia, so a cake based on the stuff couldn't lose. There are several varieties with added nuts, jam or cocoa, but the main ingredient is always fresh smetana.
3. Medovik cake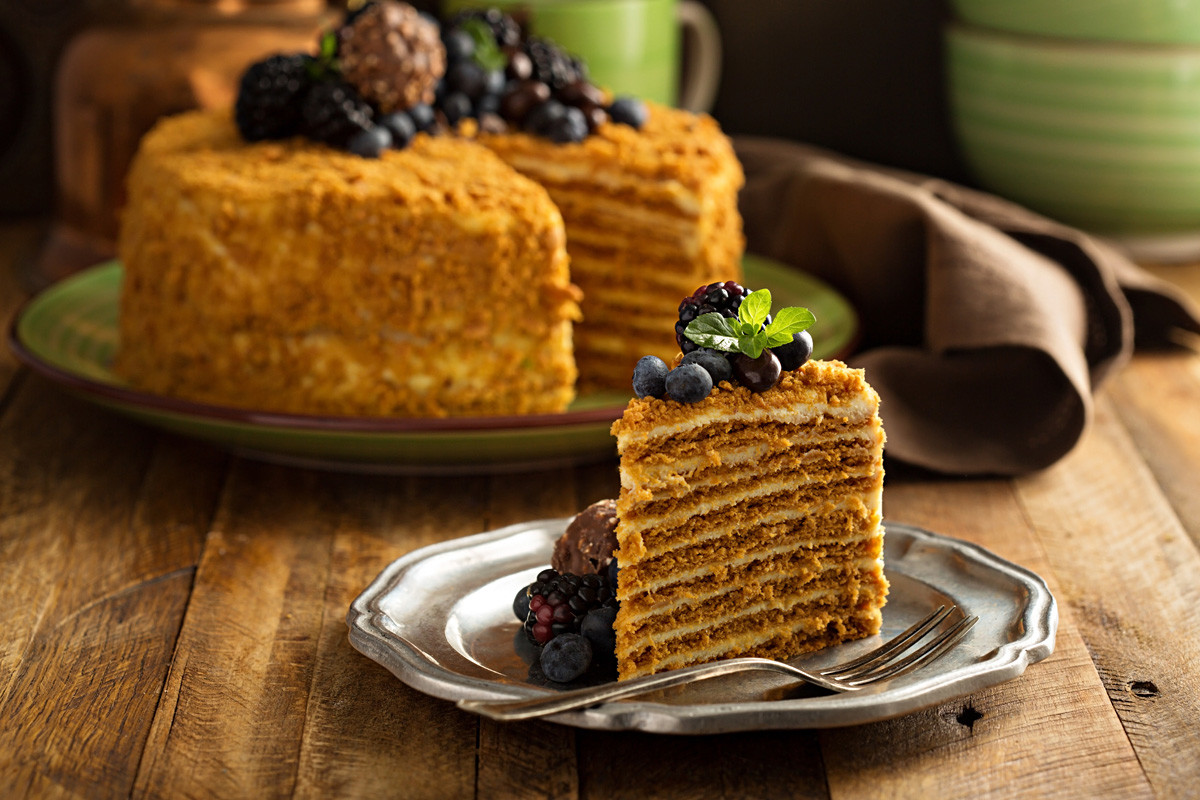 Legion Media
If you've resisted that lunch break till now, well done. The Top 3 opens with the sweetest of sweeties: Medovik or honey cake. Whichever way you slice it (quite literally), honey-based layers of pastry with honey cream is probably going to be on the sweet side. It was first made for Tsarina Elizabeth, wife of Alexander I. Who could refuse such a royal treat?
2. Prague cake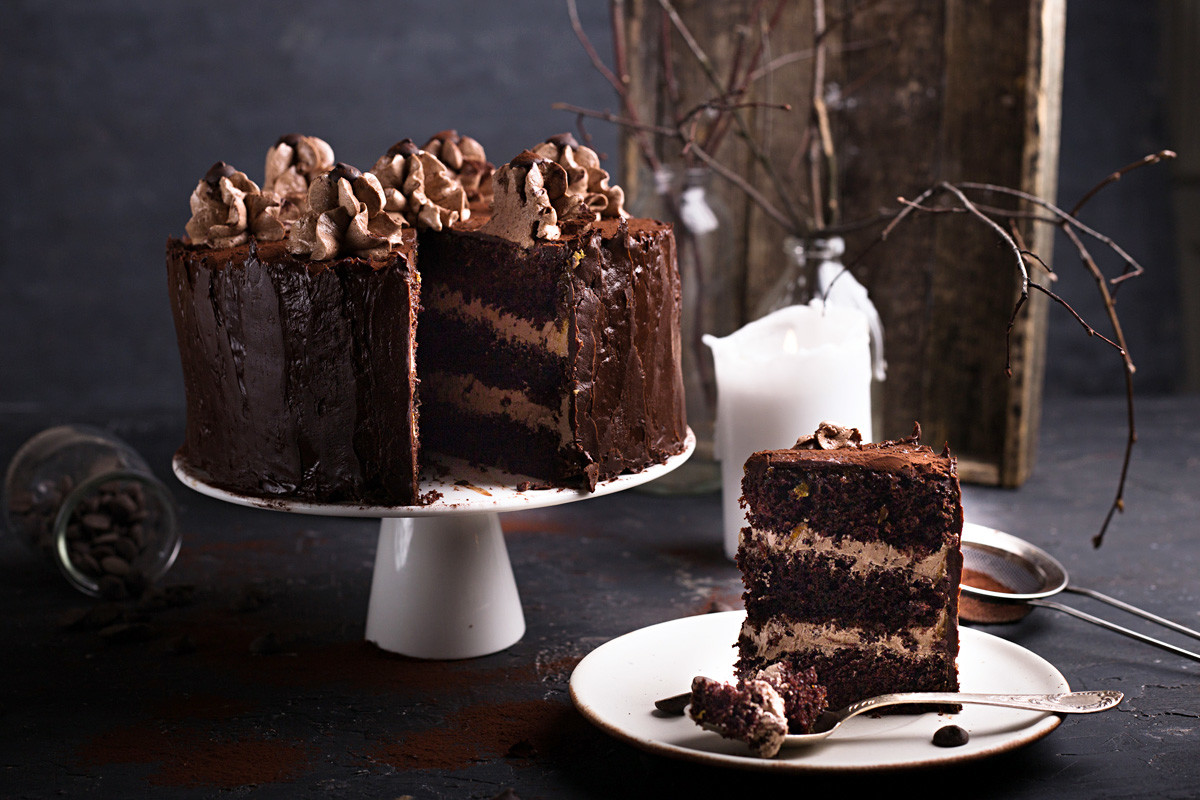 Legion Media
One of the main desserts in the Soviet Union, Prague cake was created by confectioners at Moscow's legendary Prague Restaurant. The cake consists of three chocolate wafers soaked in apricot jam, chocolate cream based on condensed milk, and a thick layer of chocolate glaze. Not too much chocolate, then.
1. Ptichye Moloko (Bird's Milk)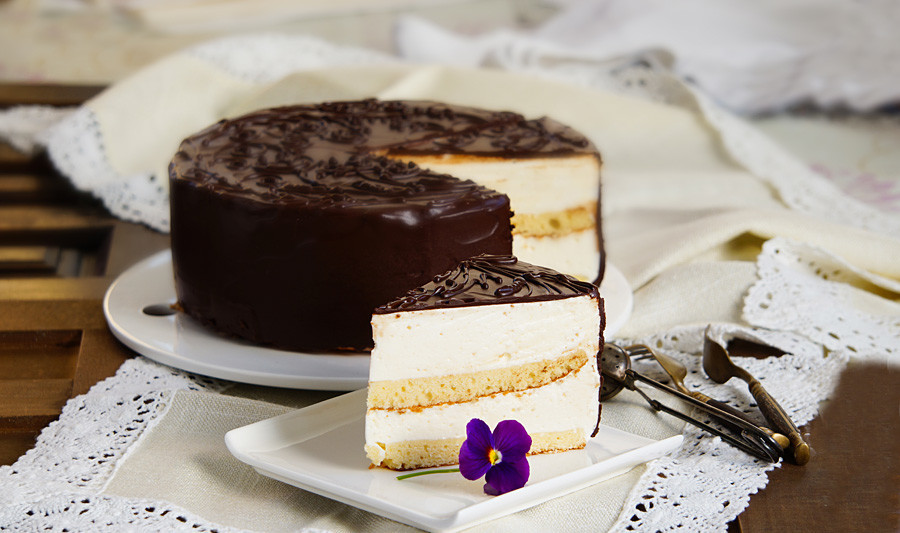 Legion Media
The pinnacle of culinary art and the favorite cake of Russians of all ages since 1978. It consists of two layers of delicate sponge cake, two layers of airy milk soufflé, and a thin glaze of night-dark chocolate. It is said to have taken Vladimir Guralnik, chief confectioner at (where else) Prague Restaurant, half a year to develop the ideal recipe, which only a select handful of immortals are able to reverse-engineer. Maybe you're one of them?
If using any of Russia Beyond's content, partly or in full, always provide an active hyperlink to the original material.