2018 horoscope for intrepid travelers to Russia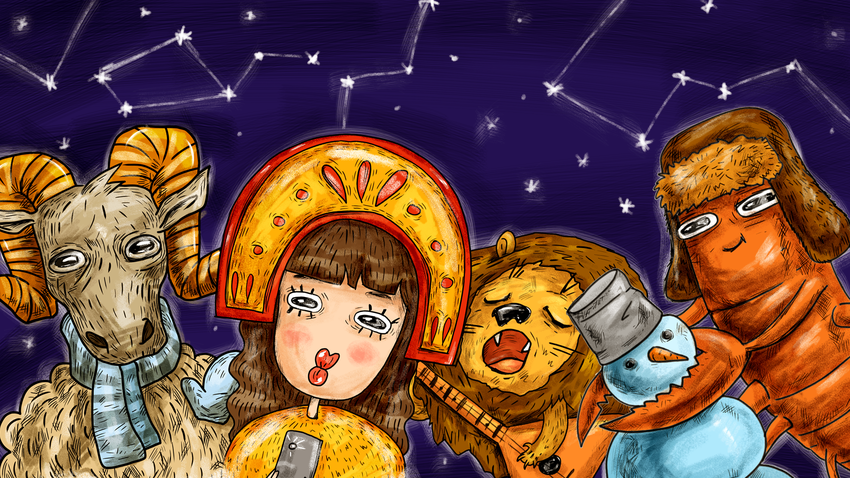 From Kaliningrad to Vladivostok: what does the Yellow Earth Dog recommend*?
Every year, Russians spend the run-up to New Year immersing themselves in horoscopes galore, crafted by local astrologers. The so-called Russian astrological school is famous not only for its predictions for the common people, but also for its political and socio-economic forecasts. Specially for Russia Beyond's foreign readers, Russian astrologers tried to shift away from serious economics and give some personal tips.
Aries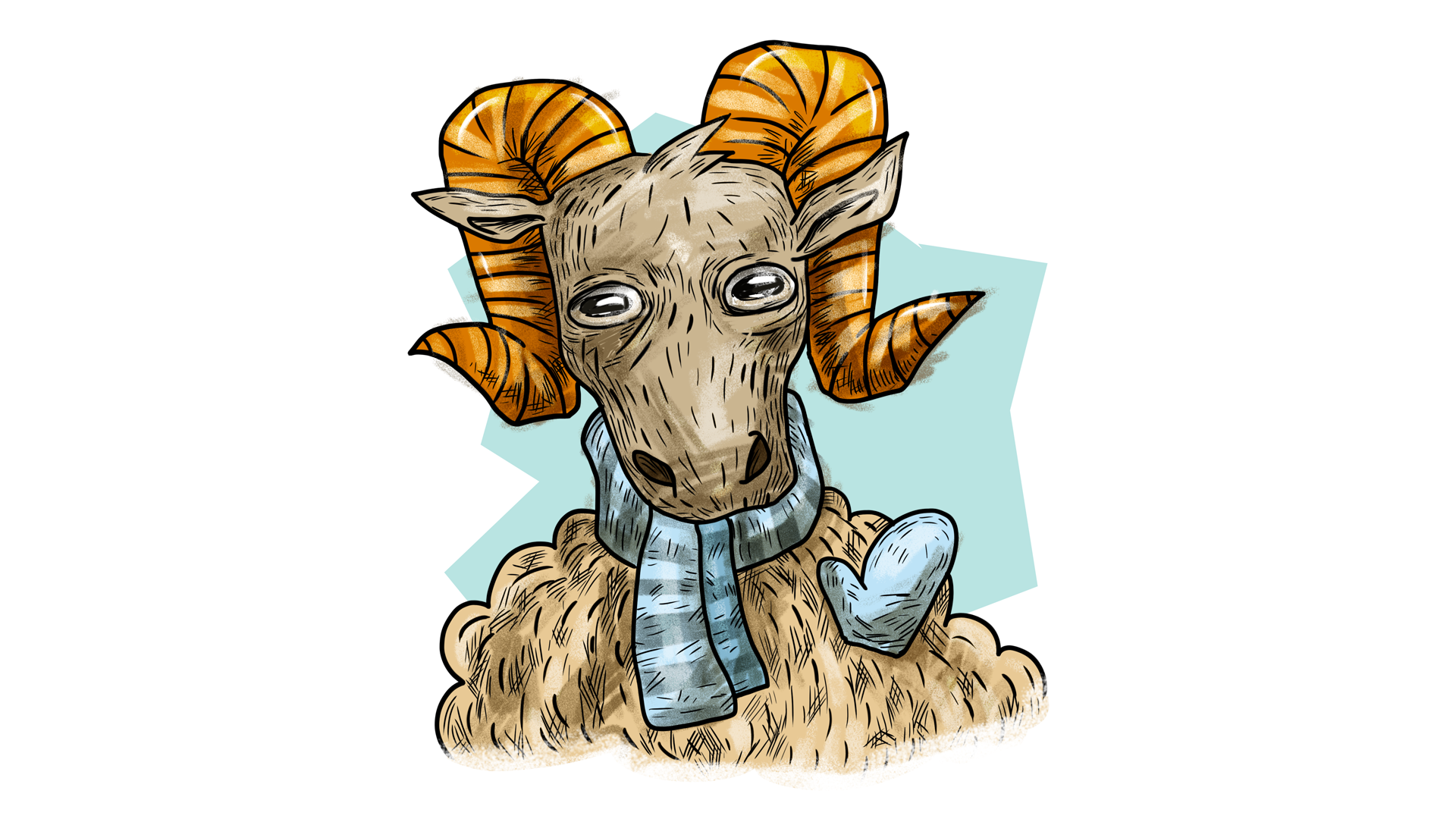 For Aries, the year promises to be decisive, even life-changing. In 2018, Aries are advised to make full use of the experience and resources accumulated over the past year, and take a quantum leap. They can test their endurance at Russia's "pole of cold" in Yakutia, home of the world-famous Yakutian diamond—what a fabulous gift that would be for your other half.
Taurus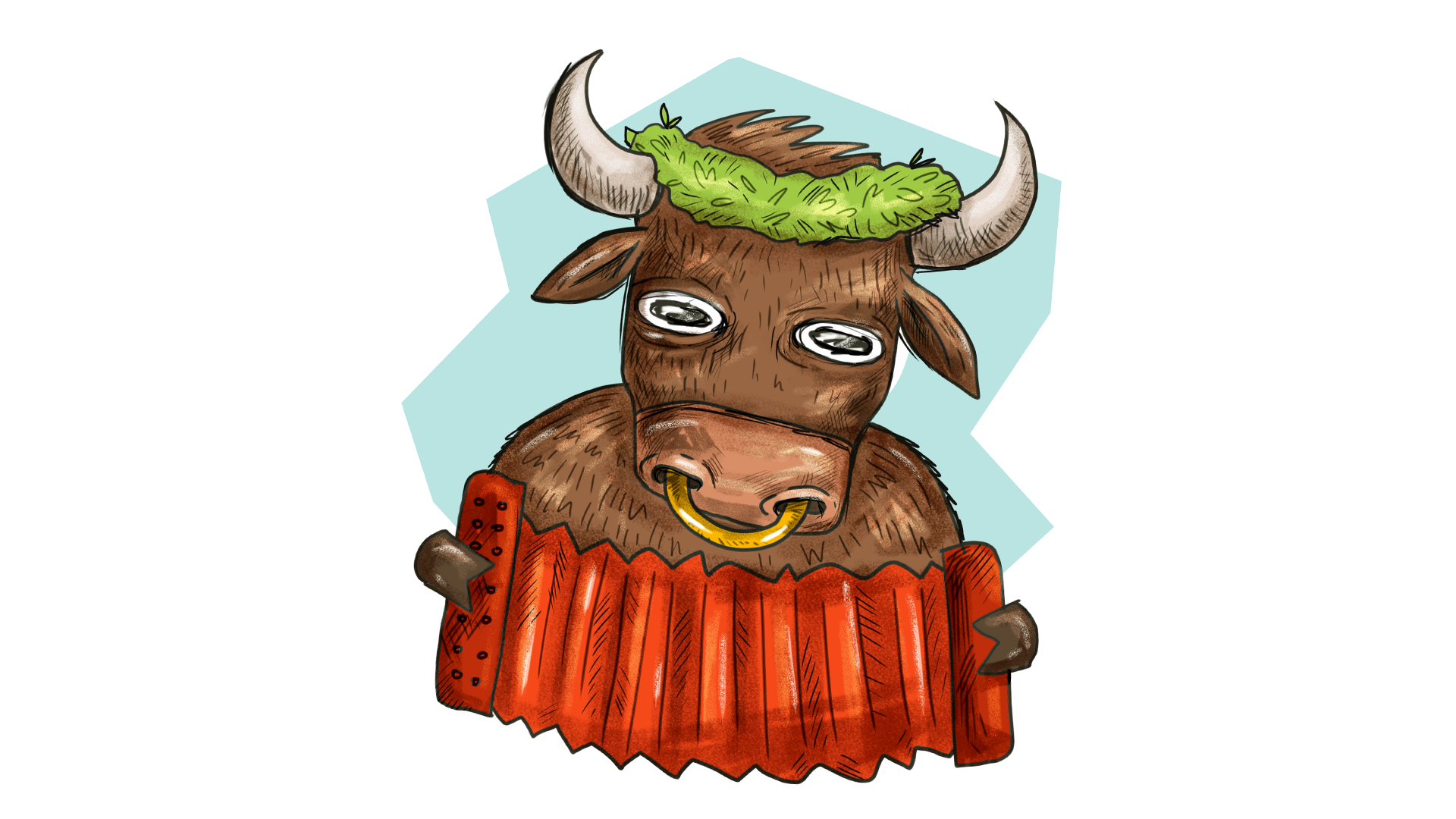 Natalya Nosova
For Taurus, New Year will throw up so many exciting new hookups and partnerships that it will take bullish tenacity not to get sucked into the social vortex and remain focused on work matters. The maslenitsa (pancake week) carnival dances of the old-world Suzdal will be a great opportunity to test one's spatial orientation. Or chillax by strumming a gusli on the banks of the Volga River in the town of Plyos.
Gemini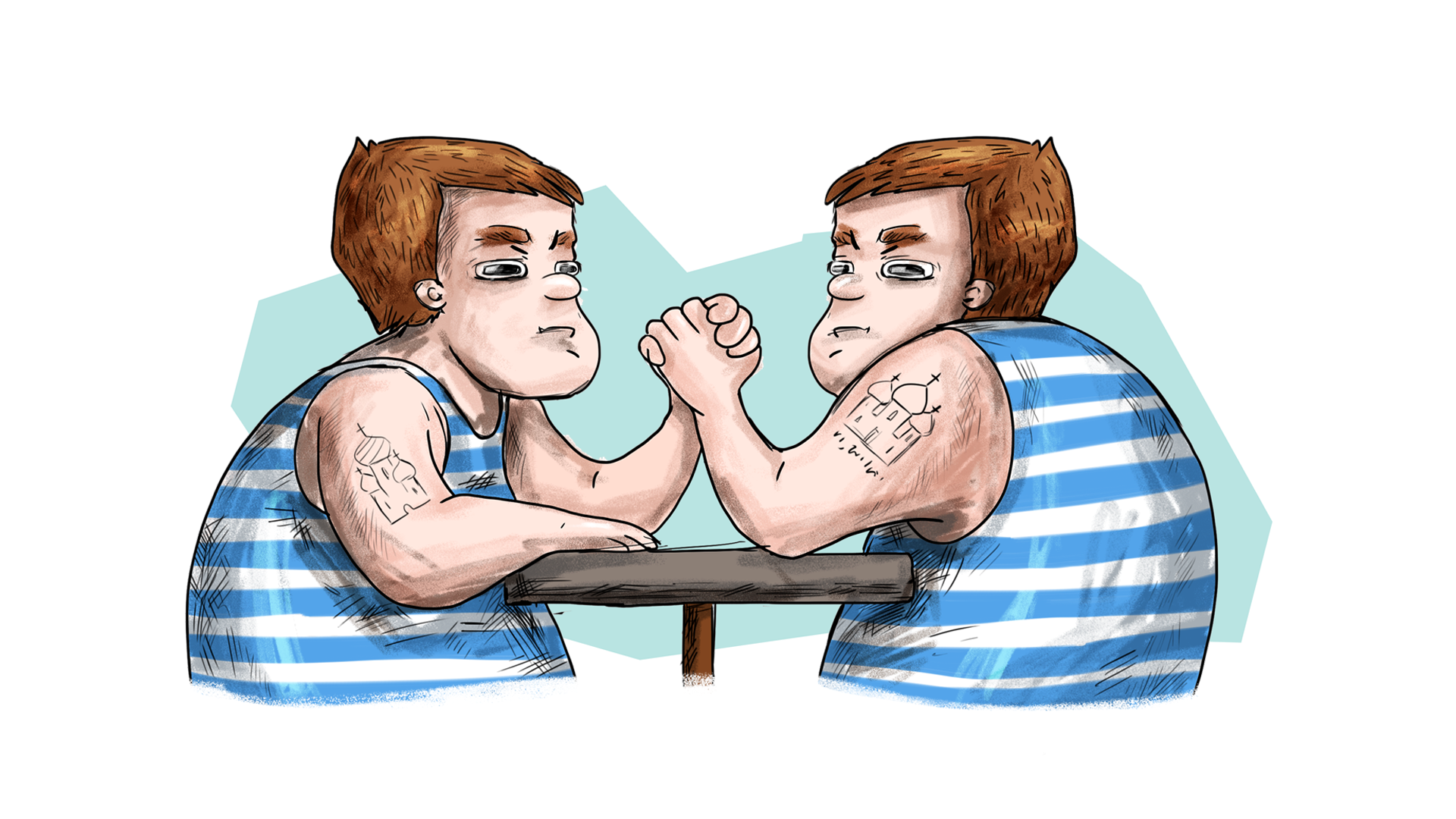 Natalya Nosova
Gemini will have to learn to follow their plans and stubbornly see them through to fruition, only then will others be inclined to help them. That said, Russians love foreigners and will be glad to lend a hand, anywhere from Kaliningrad to Vladivostok. For those seeking assistance from unworldly forces, be aware that today wizards and witches in Russia must present documents confirming the efficacy of their magic and supernatural abilities.
Cancer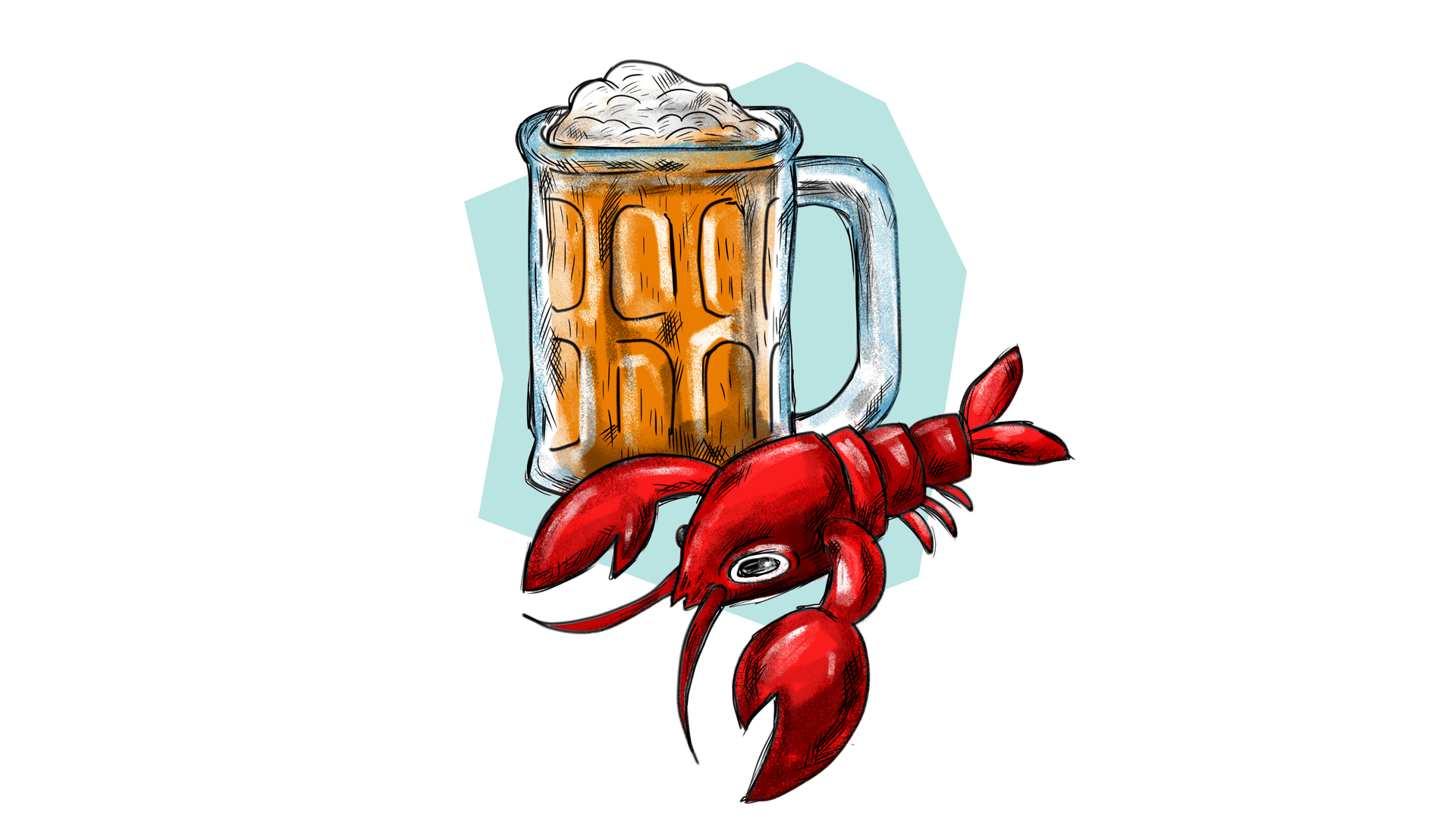 Natalya Nosova
For Cancer, the year promises to be the start of a new creative period, a time of spiritual growth and renewal. And perhaps the emergence of some extremely talented offspring on Russian soil. To underpin the likelihood that you have indeed spawned a new Leo Tolstoy or Alexander Pushkin, best give the child a Russian name.
Leo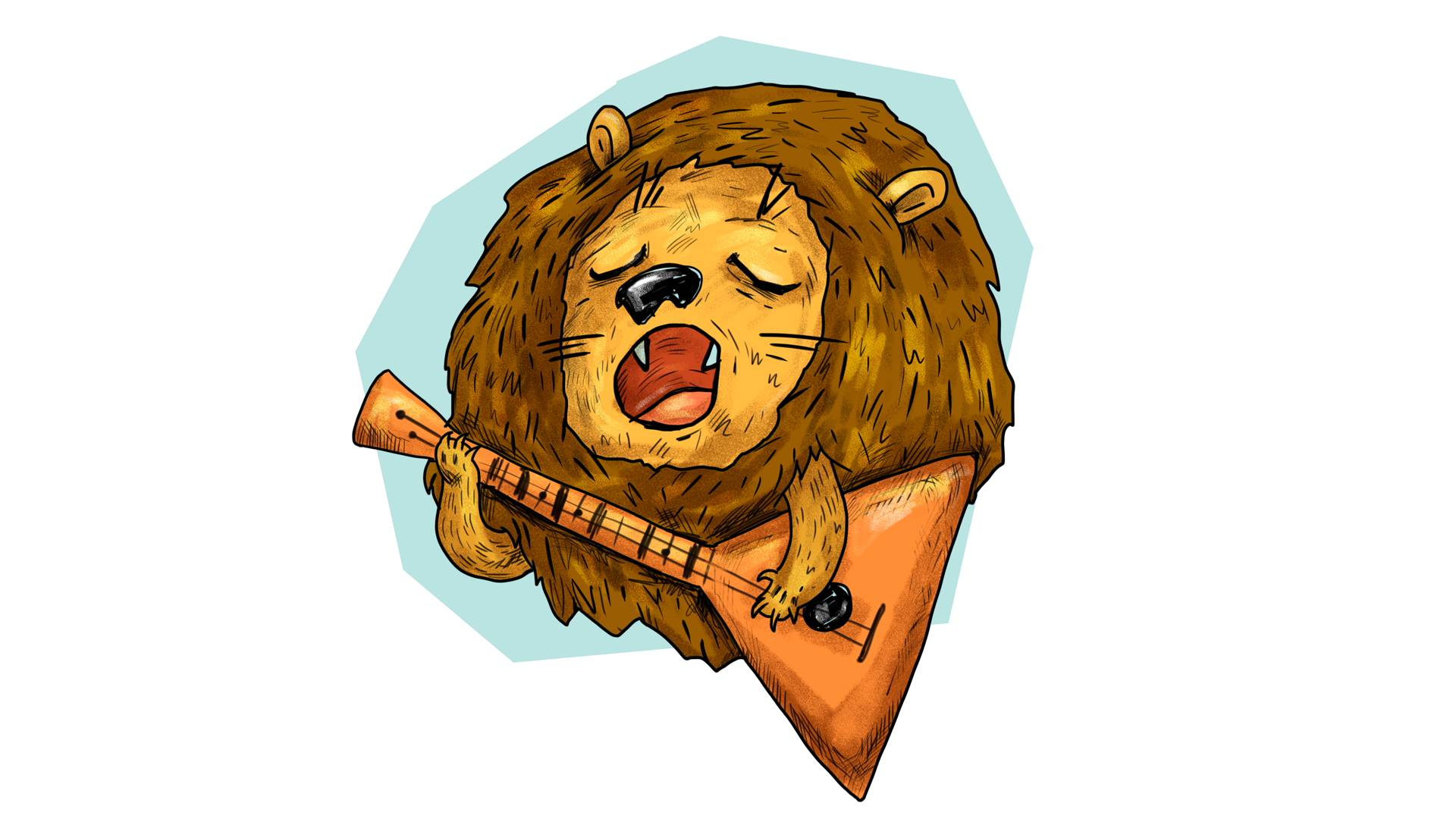 Natalya Nosova
Work in 2018 is set to be so utterly hectic that Leos might be forced to sacrifice hobbies and personal connections. But finding a Russian partner could help restore calm and order, if they turn up in the first half of the year. There's no need to shiver in the Russian North, since the stars will guide you along the Golden Ring to Ivanovo, the "city of brides," where the chances of finding a partner are high, for business or love. Your choice!
Virgo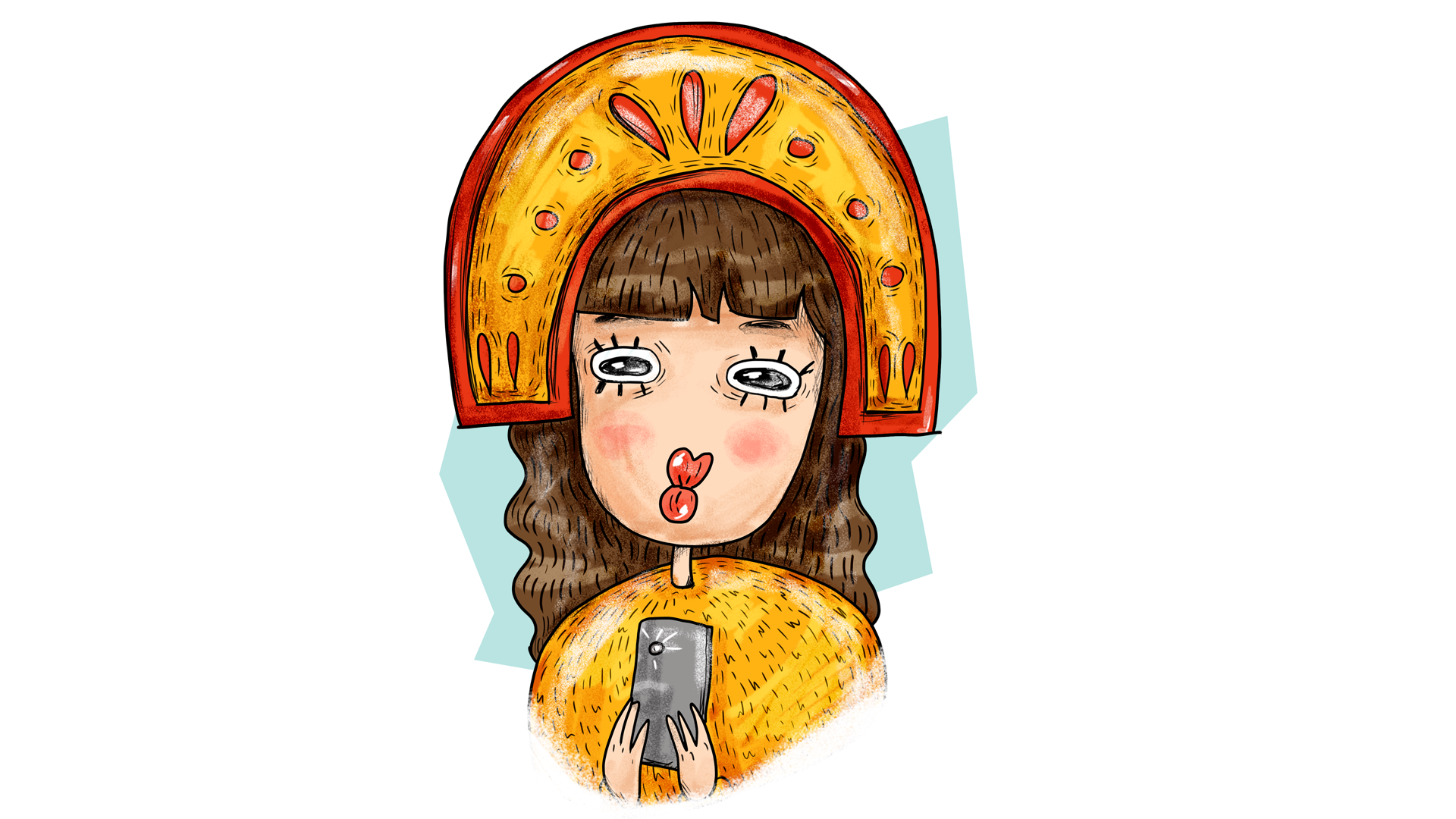 Natalya Nosova
If your star sign is Virgo, next year will be a darned sight better than the last—lots of useful contacts and a great job lie in store. To match your new inner self, you might have to lose a few pounds and get in shape. For those who aren't best buddies with the treadmill, Russian hunger therapy clinics will be just the ticket. Although Russia's mountain slopes and even bouncing along the Trans-Siberian Railway on a hard seat will also tone certain parts of your anatomy.
Libra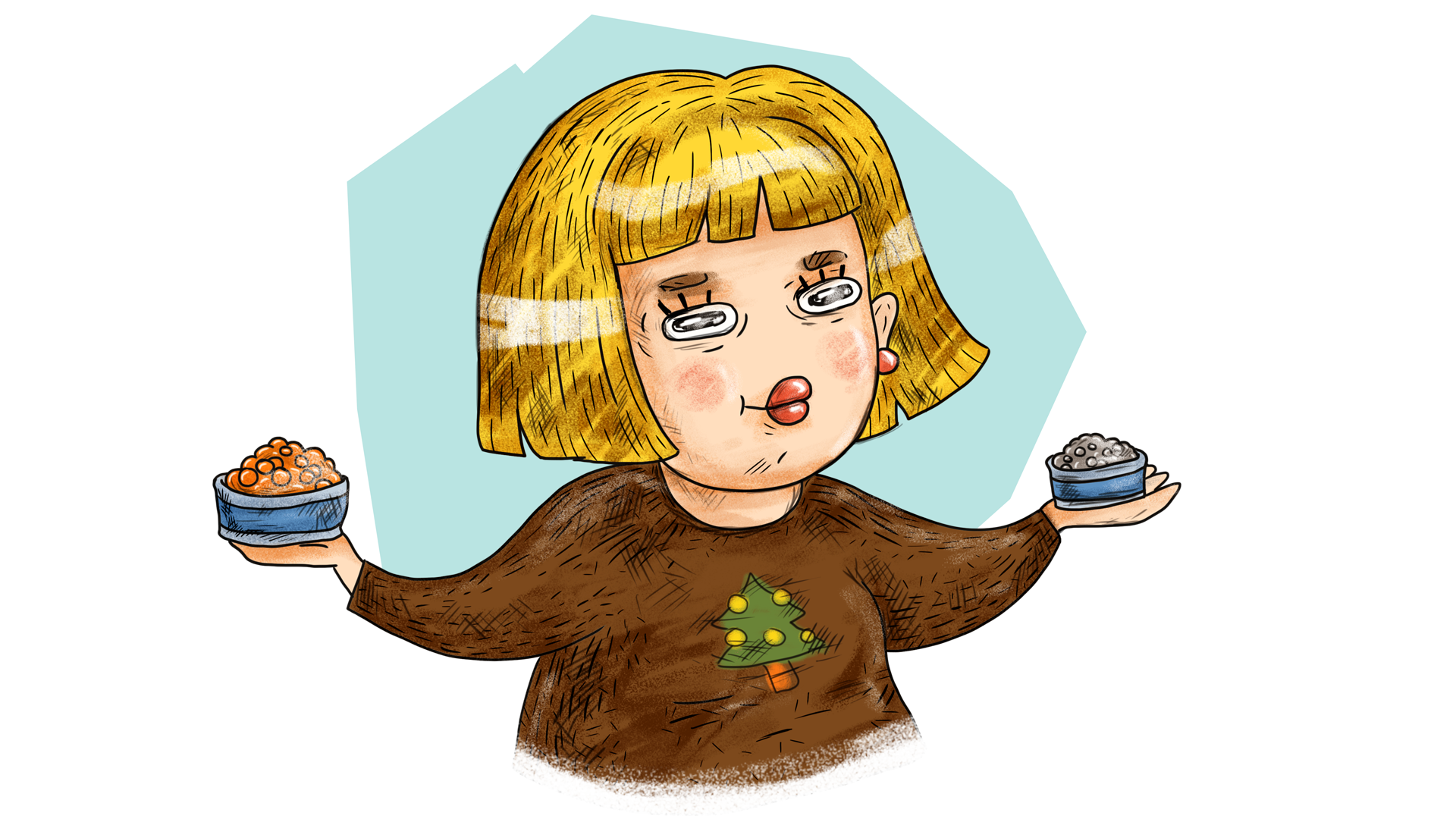 Natalya Nosova
For Libra, 2018 will be about storing up potential and resources that might come in handy in the near future. There will be no decisive steps, but plenty of observation and meditation. The stars recommend a trip around Russia's Buddhist places at any time of the year, while the waters of the great Lake Baikal will strengthen the body and focus the mind.
Scorpio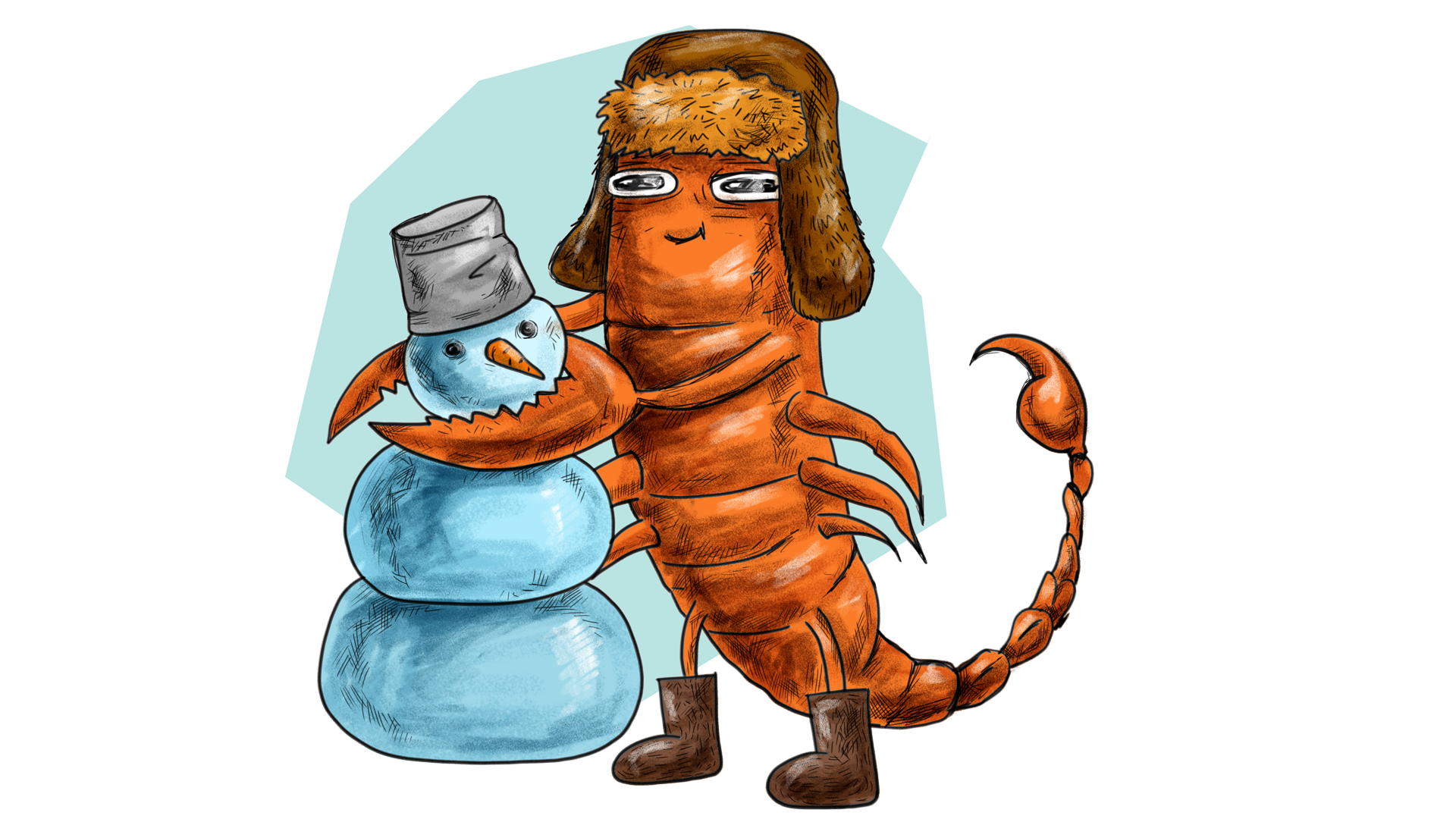 Natalya Nosova
For Scorpio, the year may turn out to be strategically important and high-stakes. So as not to go mad from the strain, why not immerse yourself in the life of traditional societies. Russia, for instance, is home to the Udmurt pagans. Or try the Russian banya or plunge into an ice hole in winter—relaxation guaranteed.
Sagittarius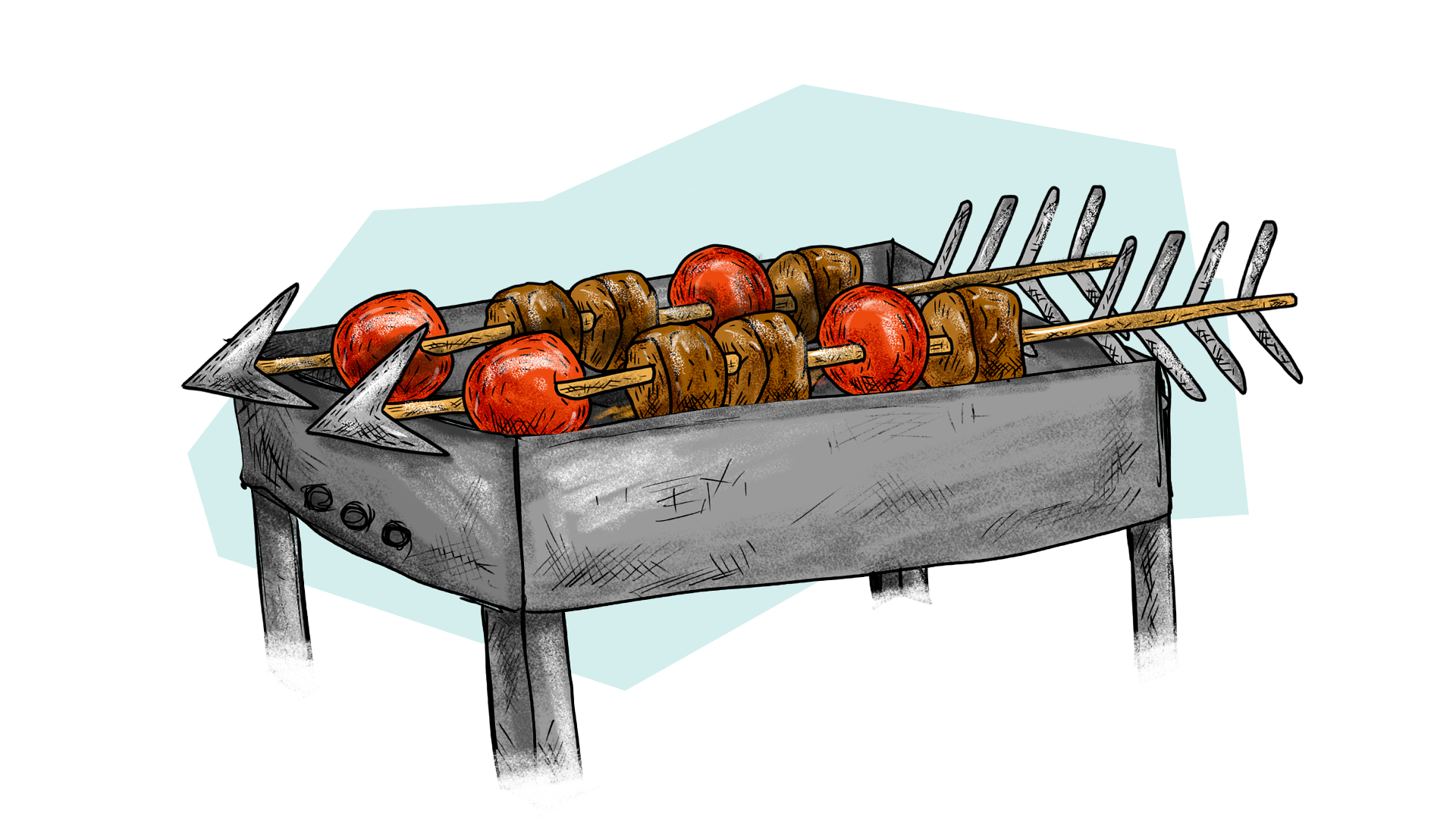 Natalya Nosova
For Sagittarius, the year promises to be one of paying back a whole range of debts, from literal money to karma. Be sure not to undertake anything new, until the old is brought to completion, otherwise you risk overstraining your mental and physical faculties. For an emotional lift, try reading the stories of Anton Chekhov, doing some lakeside meditation in Russia's Far East, or taking a trip to the legendary Kirillo-Belozersky Monastery.
Capricorn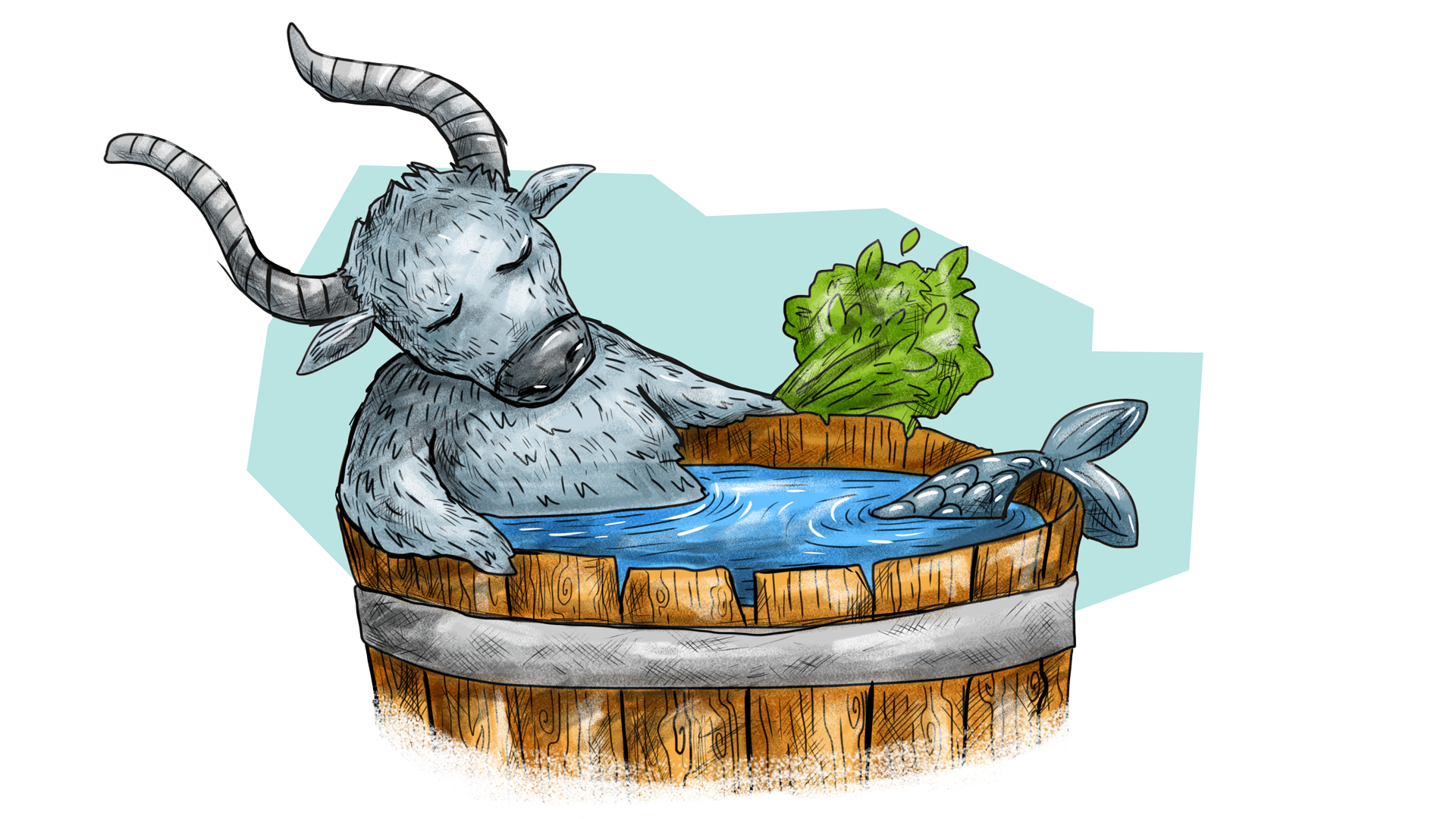 Natalya Nosova
Despite the ongoing global stagnation, Capricorn can expect economic success. To avoid burnout at work, a face-to-muzzle encounter with a bear in the taiga forest is recommended. Where? Siberia, of course. If you manage to catch sight of one, and keep a whole skin, you're guaranteed yearlong luck and profound spiritual renewal.
Aquarius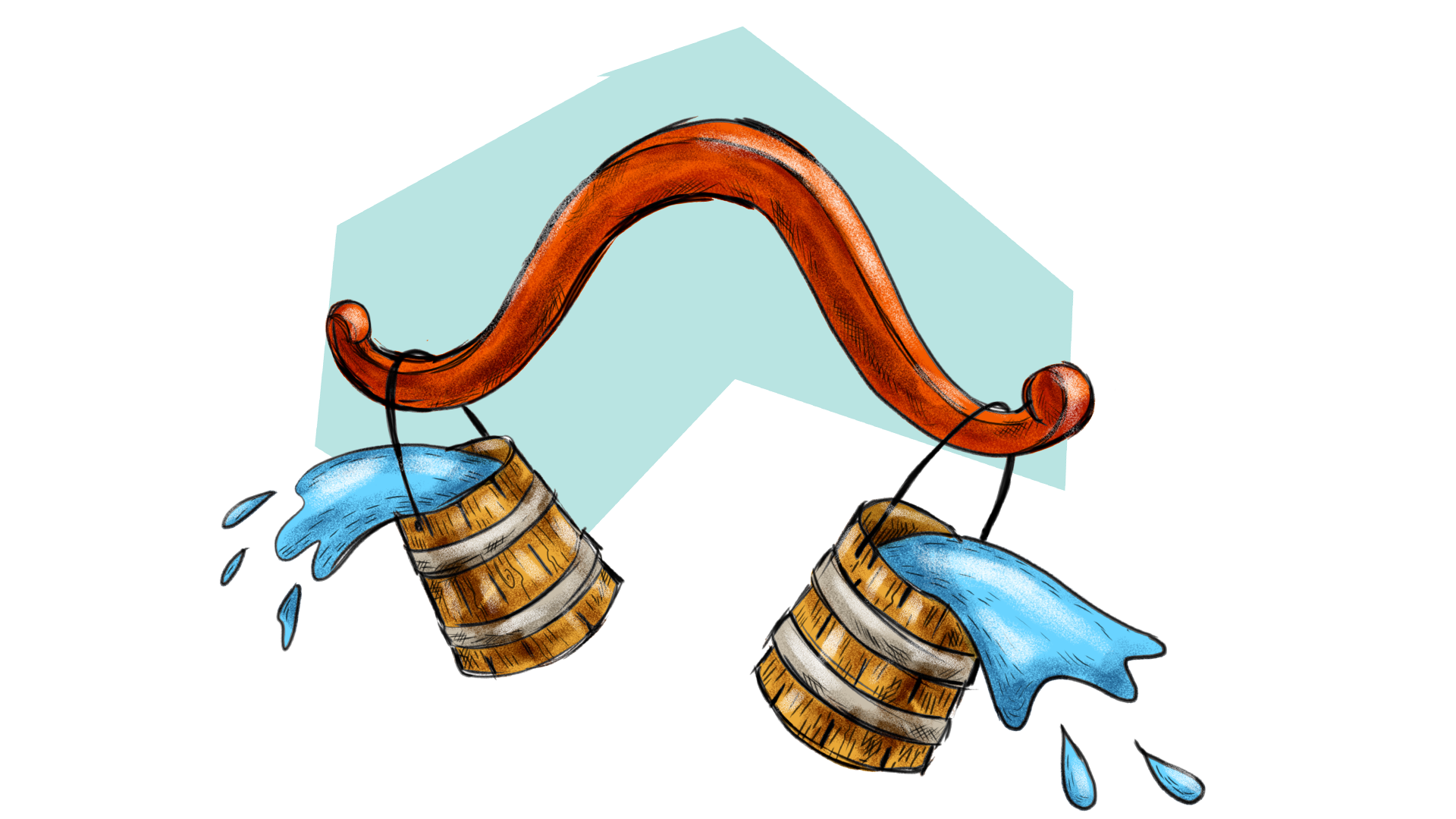 Natalya Nosova
For Aquarius, 2018 promises to be nothing short of the most seminal year ever. So as not to suffer mountain sickness from constantly climbing upwards, try making the acquaintance of some dolphins on the Black Sea coast of Crimea and tasting some juicy Crimean peaches and wines. That is where you will finally find equilibrium and perhaps even the long sought-after meaning of life.
Pisces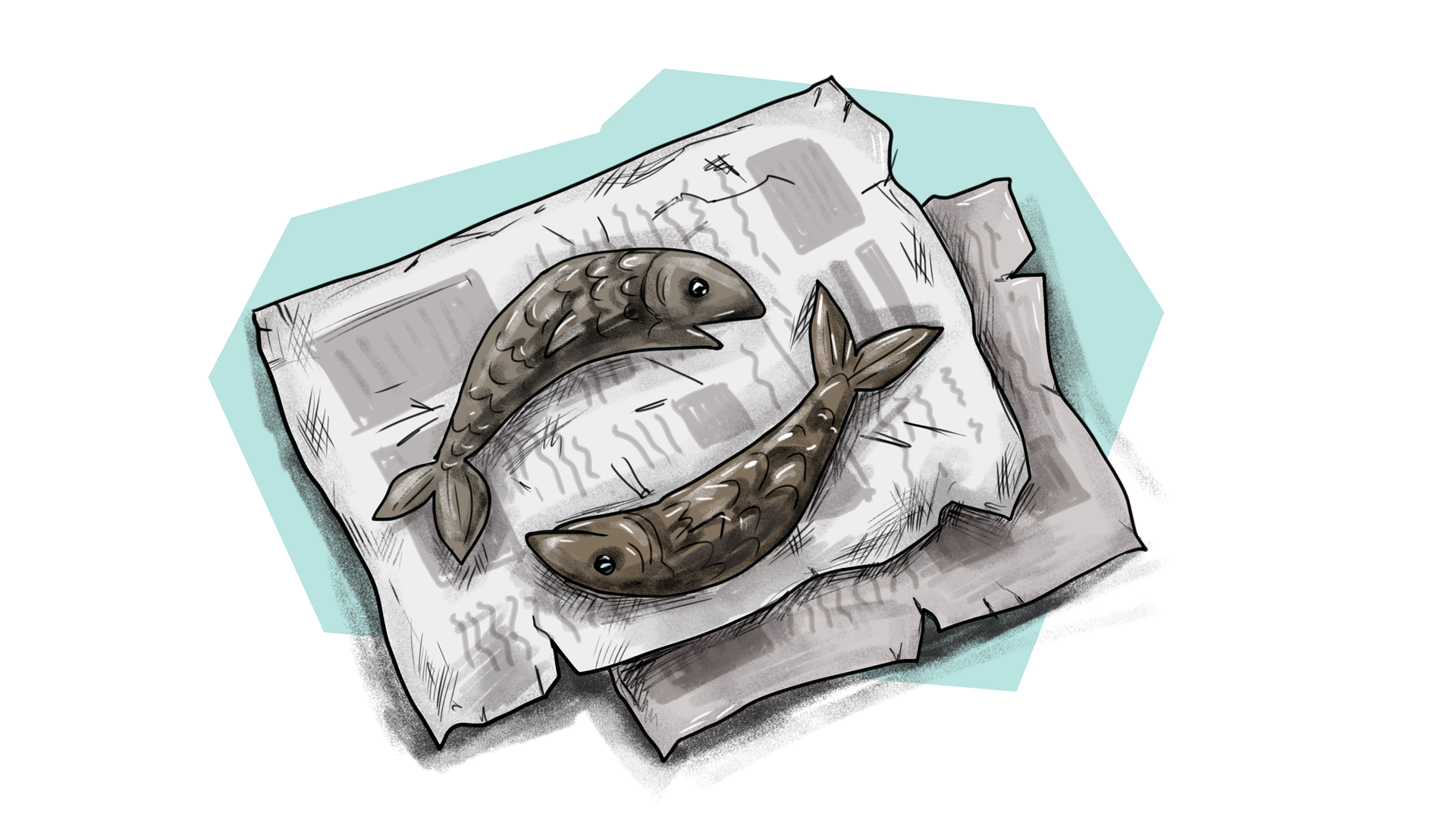 Natalya Nosova
For Pisces, the year promises to be one of the most successful and positive there's even been. They will have a chance to don the mantle of leader, and be surprised to discover that they have the common touch. So as to not turn into an office worm and to stay human, Pisces are recommended a trip to Vologda. Mastering lace-making and soaking up the beauty of the Russian North will deliver not only inner perfection, but quite possibly the love of your life.
* P.S. Russia Beyond recommends not to trust astrologers further than you can throw them.
If using any of Russia Beyond's content, partly or in full, always provide an active hyperlink to the original material.